Natural beauty and pure luxury aboard the Pacific Explorer's Great Barrier Reef cruise
Fri, 20/09/2019 - 12:29pm
Starting and finishing in one of the world's great harbour cities, the Barrier Reef Discovery cruise on the Pacific Explorer is a superb way to experience the planet's largest coral reef system while enjoying the absolute luxury of P&O Australia's newest vessel.
Sydney harbour bookends this ten-night journey that showcases the best of Australia's balmy Tropical North. It's an experience taking in coastal Queensland with highlights including Moreton Bay, Airlie Beach and Cairns. But the Pacific Explorer's onboard comfort and daily menu of exciting adventures means the onboard voyage will be just as compelling as experiencing Australia's great natural wonders.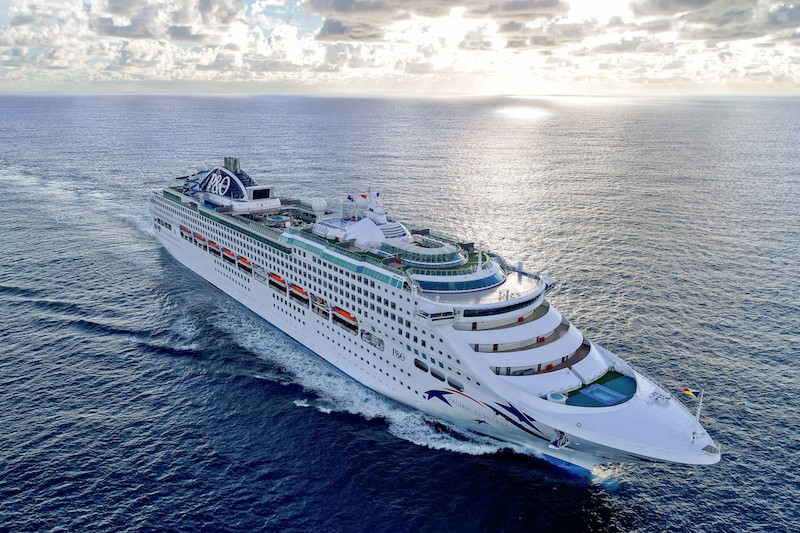 The gorgeous Pacific Explorer (photo: supplied).
Commencing sailings in June 2017, the Pacific Explorer accommodates almost 2,000 passengers in a variety of cabin options, ranging from good-value staterooms to luxury penthouse suites. More balcony rooms are available on the Pacific Explorer than on any other P&O Australia vessel, and the decor is modern and bright, referencing Australia's landscapes with bold natural colours like ocean blue and the golden warmth of the Outback. The ship's design is contemporary and has plenty of spacious shared areas for Pacific Explorer passengers.
For families and active travellers, the ship's onboard waterpark features two exciting waterslides (one of them even has music and disco lights), while an onboard zipline allows passengers to soar flying-fox style over the deck. Other contemporary activities include laser tag, virtual reality, and Segways to explore the ship. To provide a sporty balance, volleyball, archery and lawn bowls are also on offer. If you're childfree, try the Pacific Explorer's Oasis – a kids-free zone where travellers can relax and recharge.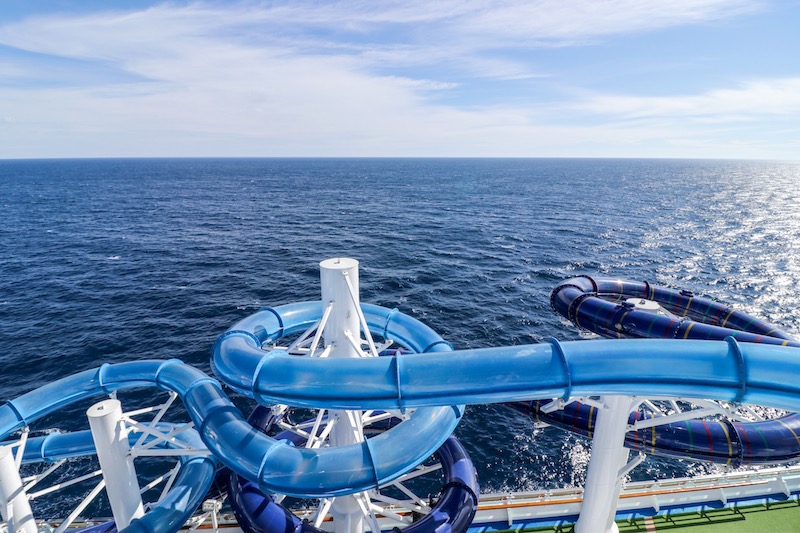 The Pacific Explorer's dual waterslides (photo: supplied).
Departing from Sydney, the Pacific Explorer's ten-night Barrier Reef Discovery cruise includes four days travelling at sea, providing the perfect opportunity for passengers to enjoy the ship's onboard facilities. For the remaining six days, there's a diverse and captivating itinerary to experience.
After enjoying Sydney's harbourside thrills, excellent beaches and great shopping and restaurants, the ship's first stop is at Moreton Island 40km northeast of Brisbane. Around 98% of the island falls within the Moreton Island National Park, and the natural environment is a beautiful location for a wide range of activities. Passengers on the Pacific Explorer will have the opportunity to hand-feed dolphins, join a snorkelling tour to explore historic underwater shipwrecks, or take a cruise on a smaller, more nimble catamaran. Back on land, bird spotting, 4WD safari tours and quad biking will allow passengers to explore this historic island.
From Moreton Island it's a two-day journey north to Cairns, incorporating an overnight stop to drop anchor at the remote atoll of Willis Island – the only permanently inhabited island of the Coral Sea Islands Territory. It's now used as a weather monitoring station and it's where excellent birdlife and green sea turtles can often be seen by P&O visitors. The journey north to Cairns will also give Pacific Explorer passengers plenty of scope to enjoy the ship's onboard dining and entertainment. A wide range of restaurants, cafes and bars are complemented by a theatre, cinema, spa, sauna and massage facilities to provide a healthy balance to the ship's enjoyable opportunities for eating and drinking.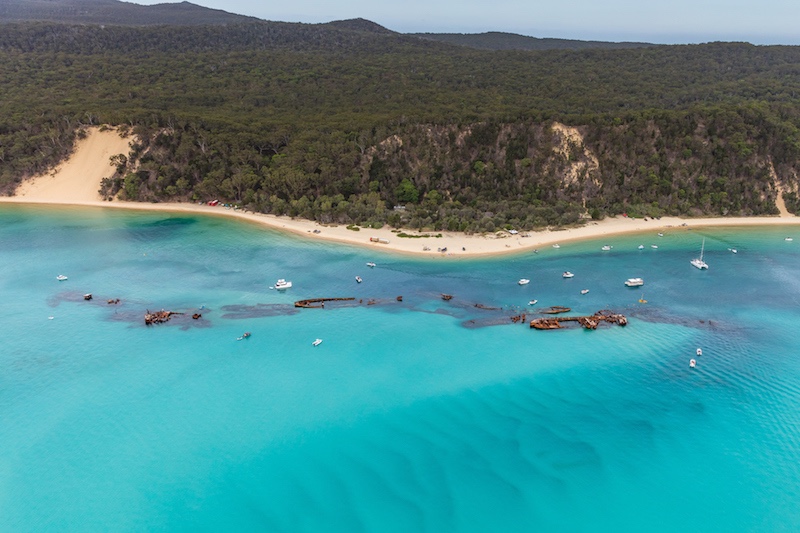 Cape Moreton's famous shipwrecks that you can explore while snorkeling (photo: Getty Images).
Cairns is the cosmopolitan hub of Tropical North Queensland, and for two nights from the ship's anchorage at Trinity Wharf, there will be plenty for Pacific Explorer passengers to see and do. Heritage pubs are perfect for a frosty afternoon beer, and there's also an excellent dining scene with modern cafes and restaurants.
From the city's bustling harbour, dive boats ferry snorkelers out to the remote cays of the Great Barrier Reef, while game fishing is also an option. Local markets feature plenty of handmade and artisan products, while the region's tropical climate is perfect for maintaining the exotic and colourful blooms at Cairns' Botanic Gardens.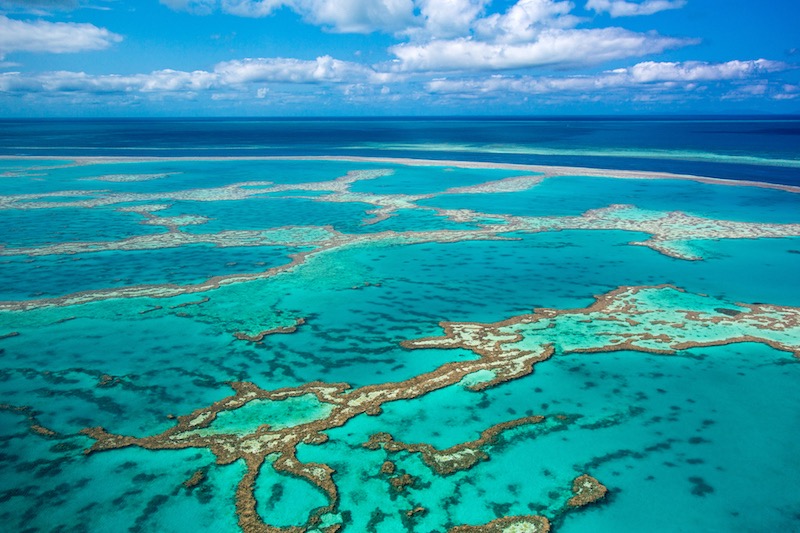 The stunning Great Barrier Reef at Airlie Beach (photo: Getty Images).
From Cairns, the ship will journey south down the Queensland coast past Mission Beach and Townsville to easygoing Airlie Beach. It's the final stop for the Pacific Explorer on its Barrier Reef Discovery cruise and an opportunity to slow down even more with a relaxed schedule of snorkelling, diving, or just taking it easy on Whitehaven Beach's arcing stretch of white sand. Airlie Beach is also the base for exploring the nearby Whitsunday Islands.
Following Airlie's' rest and relaxation and a warming Whitsunday escape, the Pacific Explorer will continue south to Sydney for two more sea days. Embrace the opportunity for more onboard dining with pizza from 400 Gradi or a degustation experience from celebrity chef Luke Mangan at A Taste of Salt. You won't regret it.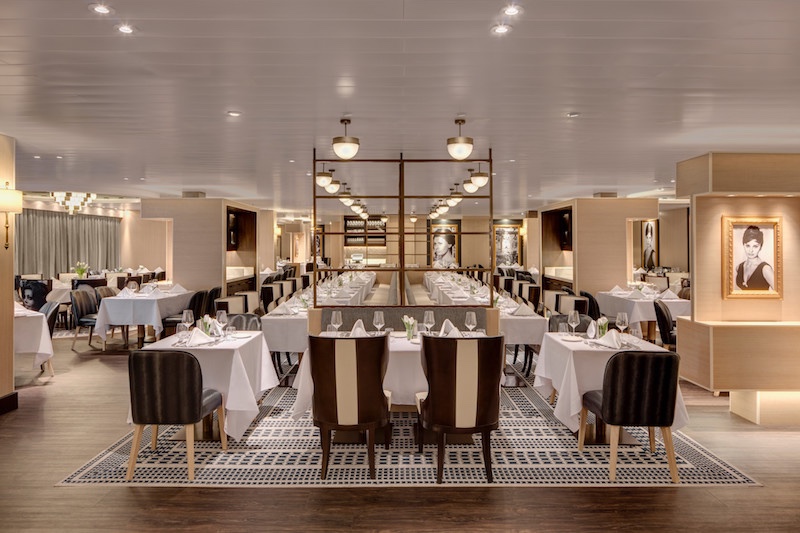 Enjoy the luxury of the Pacific Explorer as your cruise back to Sydney (photo: supplied).
Other Travel Articles You Might Like...