Mon, 10/02/2020 - 3:36pm
It's been said before, and it remains truer than ever: the more you travel, the more you realise just how many places you want to visit. Go to the Greek island of Santorini and you'll learn about Naxos and Hydra; take a trip to Budapest and you'll discover just how wonderful Eastern Europe can be, and start dreaming of Georgia, Slovakia, Poland and more.
The same is true of cruising. While the Caribbean, South East Asia and the Med are popular cruise destinations for a reason, there are many more just as beautiful and interesting places to explore by ship. And the best thing? Places that can be challenging under your own steam – whether due to cultural reasons, language barriers or physical isolation – are a piece of cake when visited by cruise. Here are five of our favourite fascinating, under-the-radar cruise destinations.
The Suez Canal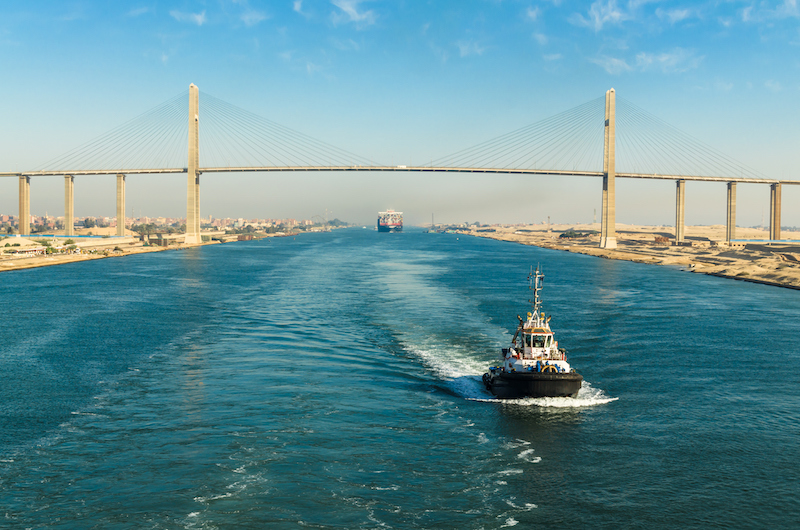 Ships passing through the Suez Canal, Egypt. Photo: Getty Images
The remarkable feat of engineering known as the Suez Canal was built 160 years ago, and today it remains one of the busiest shipping routes in the world. Travelling the 193km route through Egypt from the Mediterranean to the Red Sea takes around 12 hours – expect an early start if you want to see Port Said at the Mediterranean end. The experience itself is marked by contrast: the African side is lush with orchards, farms and greenery; on the Sinai side, to the east, you'll see nothing but empty, endless desert.
A Suez journey is included on many cruise itineraries in the Mediterranean and Middle East. Popular cruise ports in the area include Haifa (Israel), Aqaba (Jordan), Muscat (Oman) and Dubai (UAE), and some routes include stops in the Greek Islands or Turkey.
Alaska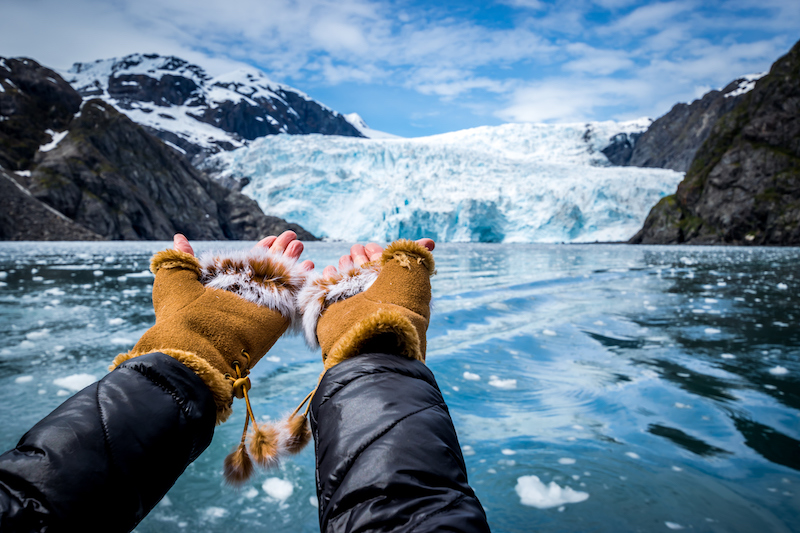 The Holgate glacier, Alaska. Photo: Getty Images
The wild and dramatic state of Alaska has drawn adventurous travellers for centuries, but until relatively recently it took a lot of money and time – and a certain willingness to rough it – in order to visit America's northern frontier. Cruising has changed all that. Seeing Alaska by ship gives you a front-row seat to much of the state's most stunning scenery and wildlife, from magnificent glaciers and icebergs to grizzly bears, humpback whales and puffins. No wonder cruising is now easily the most popular way to explore Alaska. With Alaska cruises continuing to grow in popularity, the state will welcome 10 new and new-to-Alaska ships this (northern) summer season, meaning there's an Alaska cruise that's right for you, whatever kind of traveller you are.
Just because you're cruising Alaska doesn't mean you need to fly there: the vast majority of cruises start and/or end in Vancouver, Seattle or San Francisco.
Africa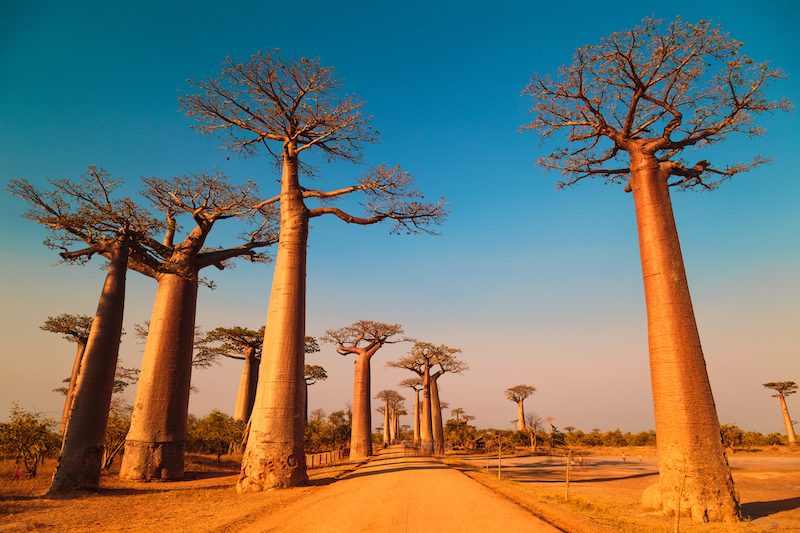 Avenue of the Baobabs, Madagascar. Photo: Getty Images
The cruise routes around South Africa are justly popular, but north of that country there's a whole continent to discover – and cruising lets you explore a surprising amount of it. Cruise ships sail along both coasts, though you'll find more options on the eastern passage than the west. Cruises along eastern Africa often begin in Abu Dhabi, and have a strong focus on the African islands including holiday mecca the Seychelles, gorgeous, isolated Mauritius, and biodiverse paradise Madagascar.
If you're on a West African cruise, you'll likely embark in Lisbon, Portugal, and sail south, stopping in magical places like Casablanca, Morocco, and exploring thriving, colourful cities including Abidjan (The Ivory Coast) and Luanda (Angola). As with most East Africa itineraries, a West Africa cruise concludes in Cape Town, South Africa – be sure to schedule a few days to explore this breathtakingly beautiful city before you head home.
Antarctica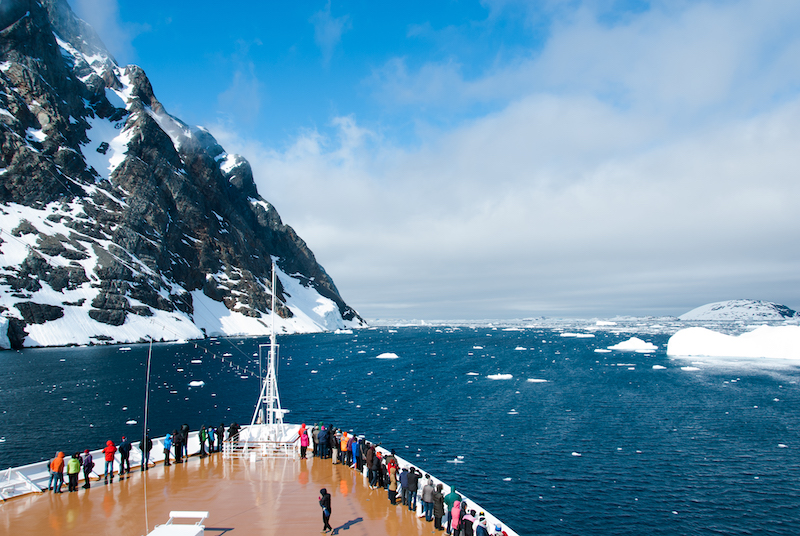 Cruising in Antarctica. Photo: Getty Images
While the natural wonders of Antarctica belong to the world, we in New Zealand feel a special bond with the great white continent directly to our south. No wonder an Antarctica cruise is on so many of our bucket lists – and the good news is that it's now easier than ever to make that dream a reality. Be aware, though, that the vast majority of cruises depart from Ushuaia, Argentina, and explore the more accessible (and warmer) Peninsula region on the west of the continent.
Despite New Zealand's apparent proximity to the continent, the journey to east Antarctica from Dunedin or Bluff takes a lot longer than from Ushuaia, and features fewer of the comforts you can expect on a standard Antarctica cruise. But if you want to see iconic historic sites like the Scott and Shackleton huts, and to explore one of the most isolated places on earth – without any risk of running into hordes of other tourists – a New Zealand-departing Antarctic cruise is well worth investigating.
The Galapagos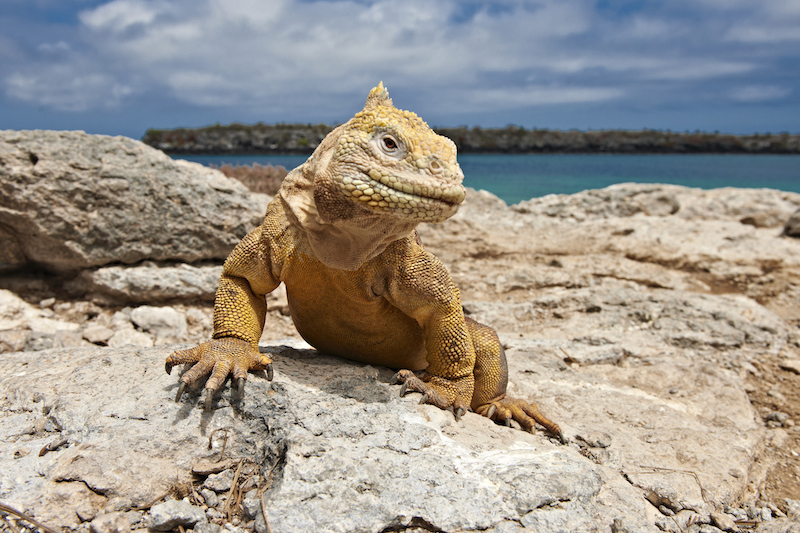 A Galapagos land iguana, Galapagos Islands. Photo: Getty Images
In recent years the Galapagos Islands, known locally as 'Las Islas Encantadas' (The Enchanted Isles), have become a favourite cruise destination for curious travellers and David Attenborough fans alike. For millennia this group of islands located off the coast of Ecuador were left to develop safe from mainland predators and without any interference from mankind. The result is an utterly unique corner of the world, home to only-in-Galapagos wildlife like marine iguanas, giant tortoises, and Galapagos finches – the bird that inspired Charles Darwin's theory of evolution.
The government strictly regulates cruise operators in the Galapagos, with the result that all cruises tend to follow similar routes. The difference will be in how long you stay – the maximum length of time you can spend in the islands aboard a cruise ship is 15 days – and in the quality of ship you choose. As well as better amenities, high-end cruises in the Galapagos feature experienced and well-trained guides, fluent in English, who have university degrees in biology, tourism or a related field. In such a biologically fascinating place, a knowledgeable guide is a real plus if you want to get as much as possible out of your once-in-a-lifetime trip.

Other Travel Articles You Might Like...