Tue, 24/09/2013 - 5:54pm
In welcome news for parents, Etihad Airways have unveiled a unique child-friendly innovation aimed at helping out families while flying on holiday. 
Travellers on Etihad long haul flights  may see the bright orange apron identifying Flying Nannies, dedicated staff part of the new in-flight child care programme.
These Flying Nannies will help alleviate the stress for parents by entertaining children during flights.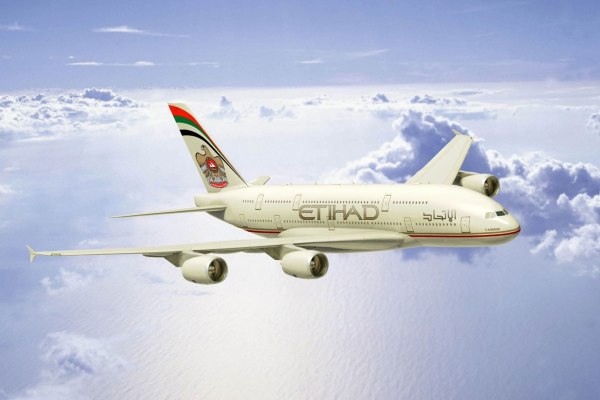 For younger kids, this will include getting them involved in art and craft activities such as origami, making sock puppets and creating greeting cards for friends and family back home. Older kids will be engaged with activities like quizzes and learning simple magic tricks.
By the end of 2013 there will be 500 Flying Nannies helping out holidaying families on Etihad Airways flights, all of whom will have undergone training on child development and psychology. All of which is sure to be welcome news for parents keen to relax a little more on their family holidays!
Image: Etihad Airways
Looking for information on flying Etihad Airways? Contact a Flight Centre travel expert - 135 stores nationwide. Phone 0800 24 35 44.
Other Travel Articles You Might Like...