Celebrating Te Wiki o Te Reo Maori - Juran from Flight Centre shares his Pepeha
Mon, 31/08/2020 - 12:54pm
Te Wiki o Te Reo Maori, Maori Language Week is running from 14 to 20 September this year but here at Flight Centre we wanted to celebrate the heritage of Aotearoa for the entire month of September! To start off, we wanted to introduce Juran, one of our Flight Centre marketing team members, who designed a unique pattern which we will be using throughout the month.

Tell us more about you...

My name is Juran Kiritopa Keith Haurua. I grew up in South Auckland, residing mostly in Otara and Manurewa for my pre-teen years, and I also attended Dilworth Boys Boarding School in Remuera before moving to the North Shore for my high school years.
My role at Flight Centre is Head of our Creative Studio, which consists of managing a talented team of designers. My day to day can vary from a day full of meetings working on marketing strategies and tactics to working across multiple creative campaigns with the wider team. The role encompasses creative and art direction, as well as ensuring brand standards are adhered to, along with supervising the team's daily workflow, assigning projects, and monitoring deadlines and budgets.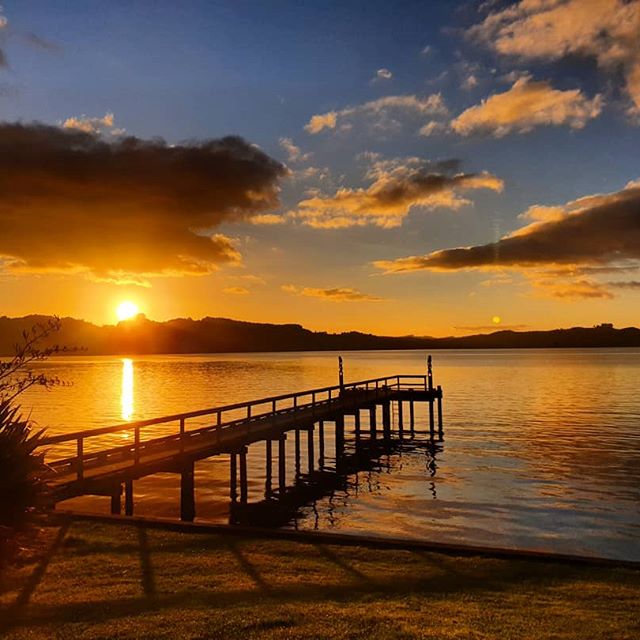 Ngai Tupoto Marae wharf at sunset.
I have Maori heritage from both my parents, but I only know my dad's side as my mother's grandmother was adopted. My dad's Maori heritage roots itself in the Hokianga region. My Grandmother/Kuia was born in Motukaraka and is from the well known Harris whanau. We actually have a family book that was published in 1981 detailing 5 generations, which is pretty awesome. And she descends back to Te Rarawa & Ngapuhi.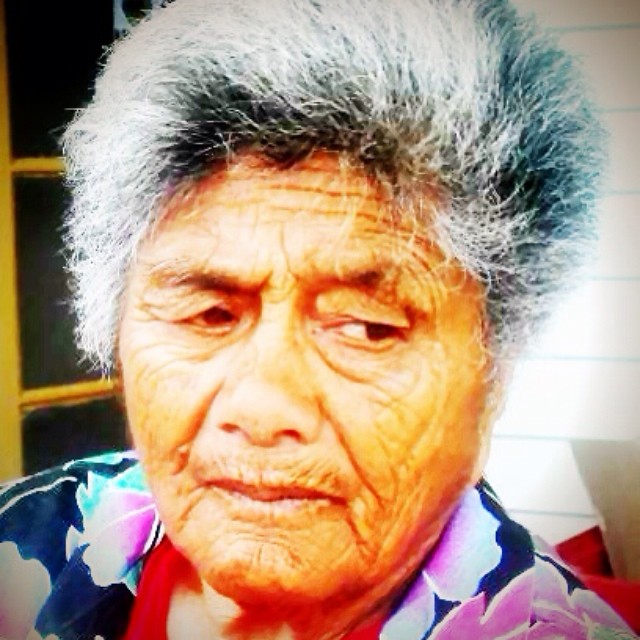 Can you share your Pepeha with us?
A Pepeha is one of the ways to introduce yourself in Maori. It talks about who you are by sharing your connection to the people, places and moments that are important to you. Here is mine:

Ko Rakautapu te Maunga
Rakautapu is my mountain

Ko Hokianga te Moana
Hokianga is my ocean

Ko Tapuwae te Awa
Tapuwae is my river

Ko Ngatokimatawhaorua te Waka
Ngatokimatawhaorua is my canoe

Ko Christopher Harris Raua Ngahuia Ru toku tipuna
Christopher Harris & Ngahuia Ru are my ancestors

Ko Te Rarawa te Iwi
Te Rarawa is my tribe

Ko Ngai Tupoto Me Ngati Here te Hapu
Ngai Tupoto and Ngati Here are my people

Ko Ngai Tupoto te Marae
Ngai Tupoto te Marae

Ko Haurua raua Harris raua Moore raua Bremner toku Whanau
Haurua, Harris, Moore & Bremner are my family names

Ko Juran Kiritopa Keith Haurua
I am Juran Christopher Keith Haurua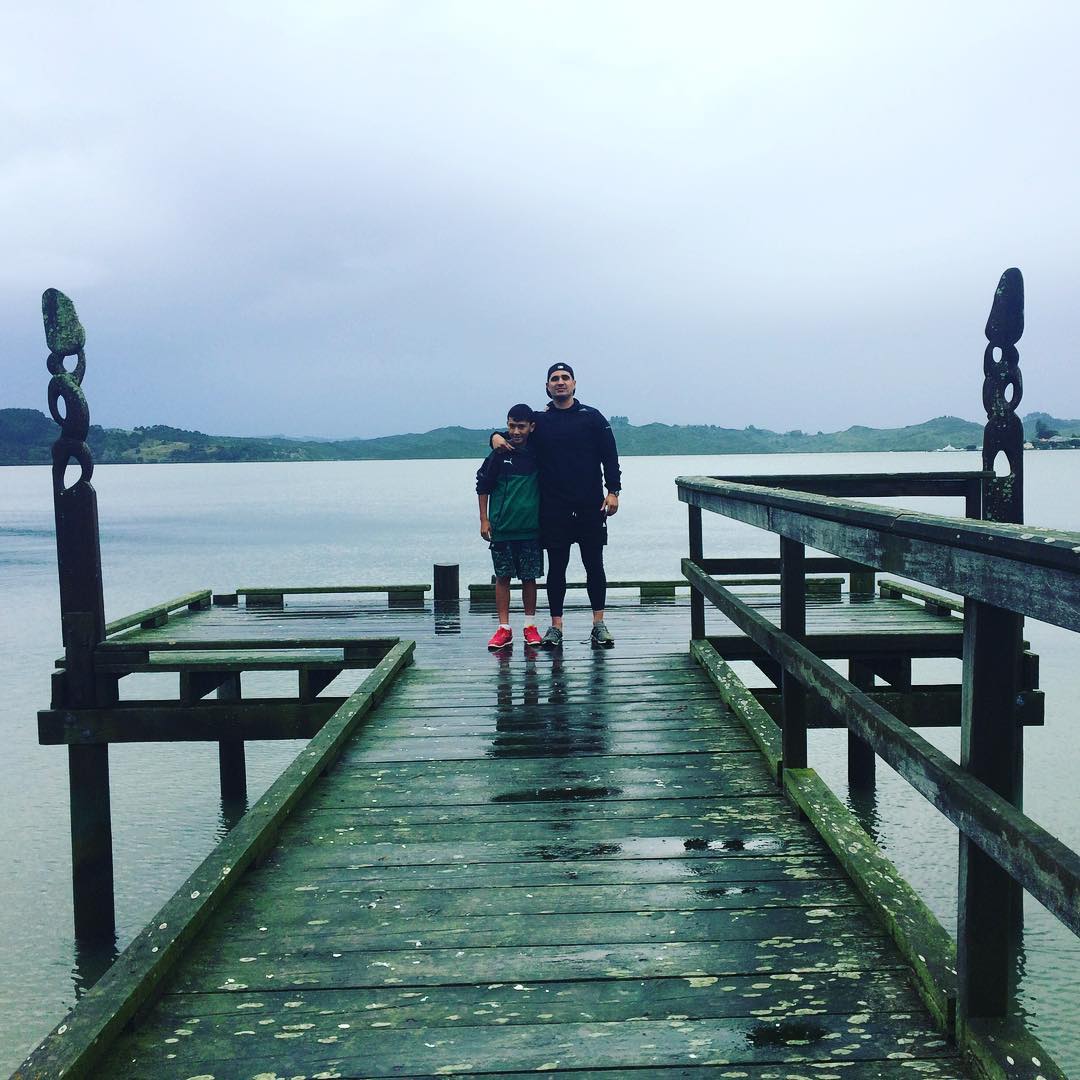 Juran and his nephew at Ngai Tupoto Marae wharf.
Want to find your own Pepeha? Click here for more information.

What's the story behind the pattern you created?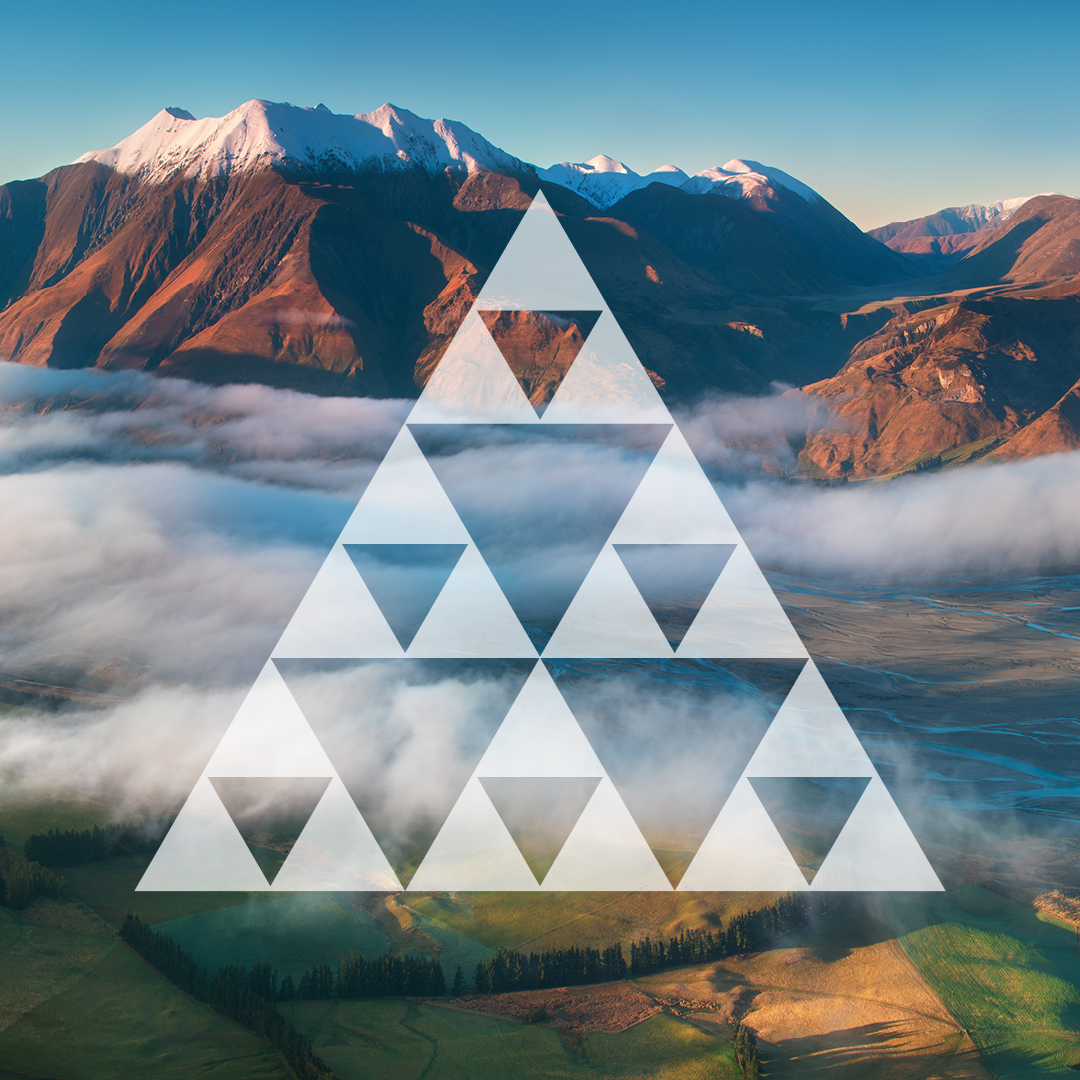 The inspiration behind the pattern was taken from research of Hawaiki which is known as the traditional Maori birth place of origin. The first Maori are said to have sailed to Aotearoa (The land of the long white cloud) from Hawaiki.

It's also known as the Polynesian Triangle referring to 3 points - namely Hawai'i, Easter Island and New Zealand. So from that I knew I wanted to use a triangle (tapatoru) in the pattern to represent this. It also signifies the earliest moments of travel for Aotearoa, so I thought it was a nice link to have.

I also used Matariki as a reference when I first started thinking about the design of my pattern because of its links to navigation for Maori and the use of the stars to navigate. Matariki is the Maori name for the cluster of stars also known in other parts of the world as the Pleiades. For some iwi the Matariki cluster is made up of 7 stars while for others it is made up of 9 (mainly depending on which part of the country you observe the cluster from but also because some iwi share different korero regarding Matariki). The Matariki cluster rises in midwinter and for many Maori it heralds the start of a new year.

For those who consider Matariki as being made up of 9 stars, they are: Waiti, Waita, Waipuna-a-rangi, Tupu-a-nuku, Tupu-a-rangi, Ururangi, Pohutukawa, Hiwa-i-te-rangi and Matariki. With this in mind I wanted to include 9 triangular shapes to represent this, not only in the positive but also in the negative space of the design.

Overall I just felt that adding a generic Maori pattern wasn't enough and I really wanted to add some meaning to it, not only to represent Maori, but also our company. In doing so I've utilised the tapatoru to create a design which depending how you look at it can consist of 7 or 9 tapatorus to represent Matariki but it also encompasses the Hawaiki Triangle as a whole which in turn links back to the earliest movement and travel of Maori as well as the navigation of the stars that further emphasises the journey/travel/adventure/experience which I think all correlates to the Flight Centre New Zealand brand.

It's also a chance to shed some light on Maori history at the same time.
What does it mean to you to celebrate Te Wiki o Te Reo Maori?
For me it's a chance to celebrate my heritage and culture and I've always been very proud of that. I think any opportunity where Maori culture is highlighted is a massive win for our culture and for Aotearoa as a whole. I've worked in a corporate environment for over 10 years now and to see more businesses and corporations jump on board and participate is really pleasing to see. In my eyes it's good for all cultures of Aotearoa to experience and embrace Maori Language Week.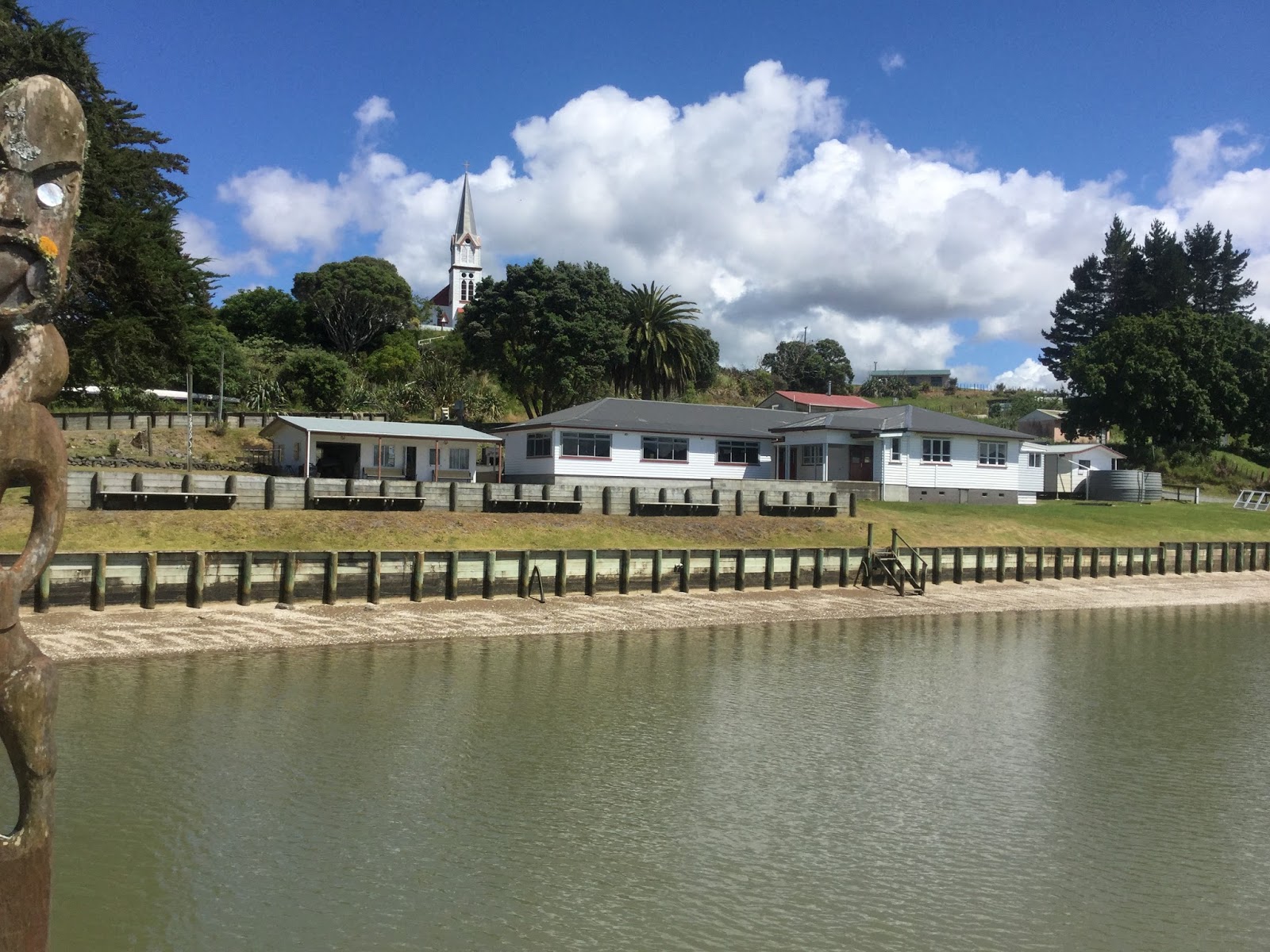 What drives you and your passion for what you do?
What drives me and my passion for what I do... I think it comes down to the values instilled in me as a young child from manawahine (strong woman) in my family, being my grandmother, may she rest in peace, and my mother. My drive today is to keep learning, evolving and being better than I was yesterday and it's for my family. I want to make them proud and also inspire the next generation to show them that there are incredible options in life no matter your upbringing.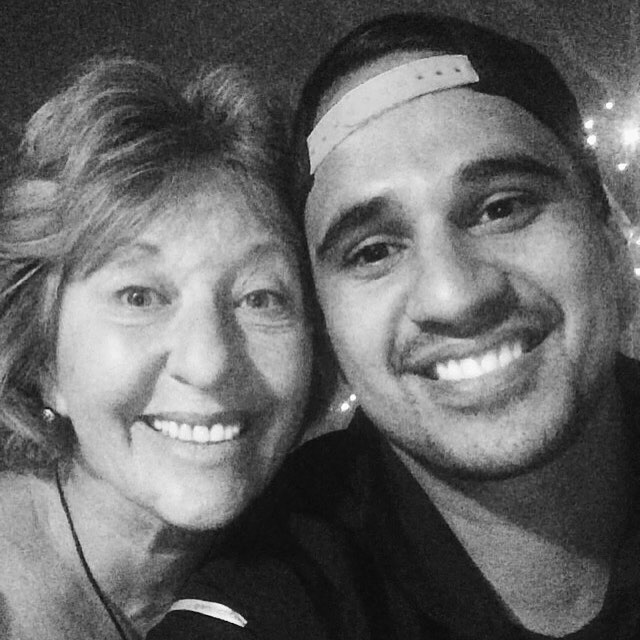 **Pleas note that the functionality on our website does not yet allow macron use but we are working on it!!**
Other Travel Articles You Might Like...