Tue, 09/02/2016 - 6:58pm
Disneyland Resort is packed to the brim with entertainment, restaurants, shopping and of course world class attractions so taking the family holiday to Disneyland can be the most magical experience! So, which attractions will you seek out first? Here are our top picks for your next trip: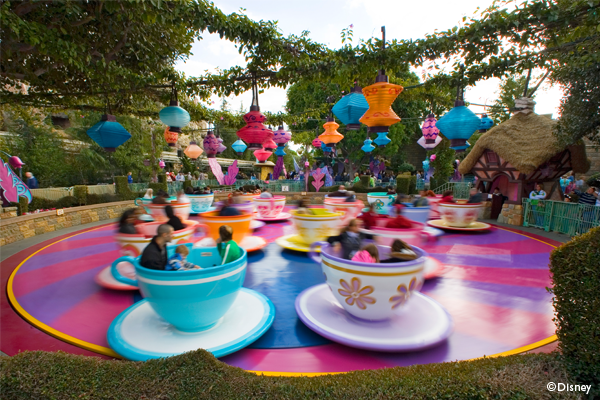 Mad T Party – Fantasyland
Take a teacup for a twirl and celebrate your "un-birthday" in Wonderland as you glide back and forth around a towering teapot beneath a windswept party of paper lanterns, as festive music fills the air! It's a classic and one every member of the family will love. The best part? You control the direction and speed of your spin. If you decide you want a wild ride, simply turn the wheel fast and hold on. If you want a gentler ride, you may opt to not turn the wheel at all. Perfect for the easily-dizzied smaller members of the family and older teens alike.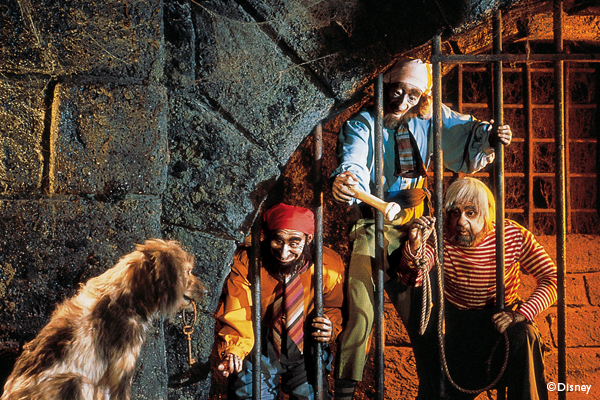 Pirates of the Caribbean – New Orleans Square
Cruise along in one of the well-loved attractions on a larger-than-life pirate adventure! Sing along as windswept pirates serenade you with their classic anthem, "Yo Ho, Yo Ho (A Pirate's Life for Me)." And even spy a sly Captain Jack Sparrow from the Pirates of the Caribbean film series along the way, as he secretly attempts to get his hands on the town's treasures. You'll encounter cannon blasts, gunshots, burning buildings and the haunted Pirates Grotto.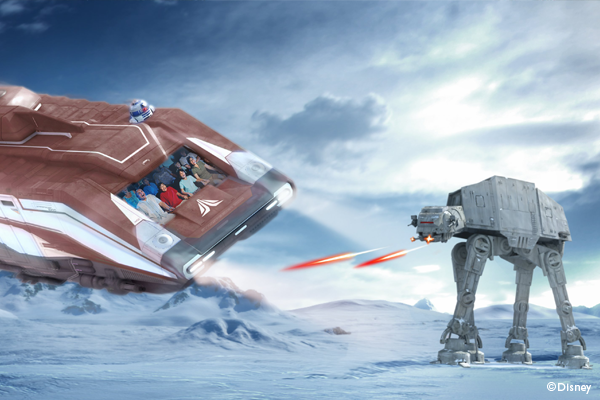 Star Tours – The Adventure Continues - Tomorrowland
Make the jump to hyperspace—and to a new location from Star Wars: The Force Awakens—during a 3D, motion-simulated space flight. Featuring state-of-the-art technology—including a flight simulator, digital 3D video, Audio-Animatronics characters and "in cockpit" special effects and music—Star Tours – The Adventures Continue immerses you in the Star Wars mythology for an unforgettable intergalactic adventure. This one's a must-do for any Star Wars fan!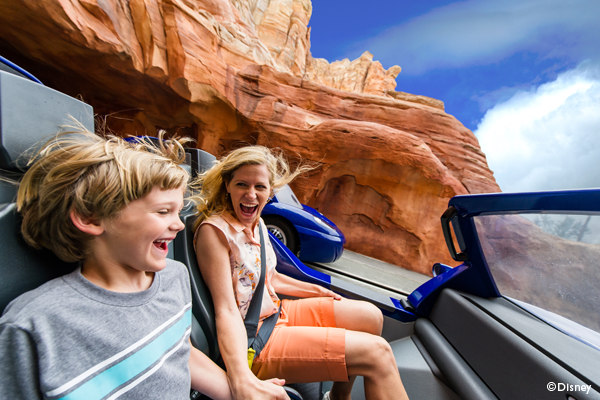 Radiator Springs Racers – Cars Land
Start your engines! Zoom through the desert landscape of Cars Land, inspired by the Disney© Pixar movie Cars. Kick the fun into overdrive on this auto race attraction that features familiar characters, fantastic scenery and "wheel" thrills! Come side-by-side with your competition. Your car is pitted against another for a friendly race for first place at the checked flag. Zip over hills, zoom around high-banked turns, and cruise down camelback straightaways past spectacular red-rock formations. While there is only one winner, everyone is sure to have a great time. Just like in the Cars movie, the focus is on the journey, not the finish line!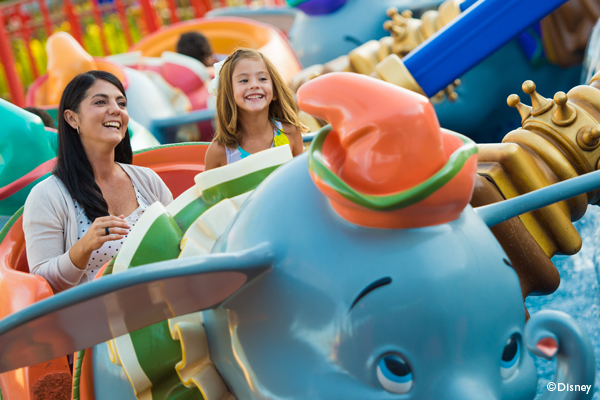 Dumbo the Flying Elephant – Fantasyland
Take Flight - Hop atop Dumbo and take off into the air on a joyful journey amid the jubilant sounds of circus music. Based on Disney's 1941 animated classic Dumbo, Dumbo the Flying Elephant invites you to accompany everybody's favorite circus elephant as he discovers his unique ability to fly. As a jovial organ melody begins, Dumbo gracefully lifts off from the ground and magically begins to fly round and round above a dancing water fountain. Feel the wind race across your face as faithful friend Timothy Q. Mouse—resting on a decorative hot-air balloon in the center of what looks to be a vintage circus-themed toy—directs the action with help from his "magic" feather. How High Will You Fly? During your aerial adventure, direct Dumbo to soar skyward or fly low by moving the lever inside the Dumbo-themed gondola.
Other Travel Articles You Might Like...