Fri, 22/02/2013 - 5:32pm
A warm welcome and even warmer temperature greeted Tiffany Head from Flight Centre Auckland on her recent Samoa holidays.
My first impression of Samoa was a very friendly and welcoming one, greeted by smiling faces and an aroma of sweet smelling tropical flowers. I was surprised by how big the island of Upolu is. Be prepared to taxi or use the local buses if wanting to explore the island.
Samoa runs, or rather walks, very much on "island time". No one is in a hurry and any pre-arranged times are pretty relaxed, so it's easy to slip into a carefree & stress-free holiday mode.
I would recommend a visit to the Mailelaini Soap Factory. They offer an amazing range of coconut-based skincare and soap products, made by a local in his back shed. A brief tour of the back shed and demonstration of how he makes the soap is given. It's all handmade and quite impressive, now being sold all over the world. There is a gift shop there so be prepared to spend lots of Tala, but they're worth every cent!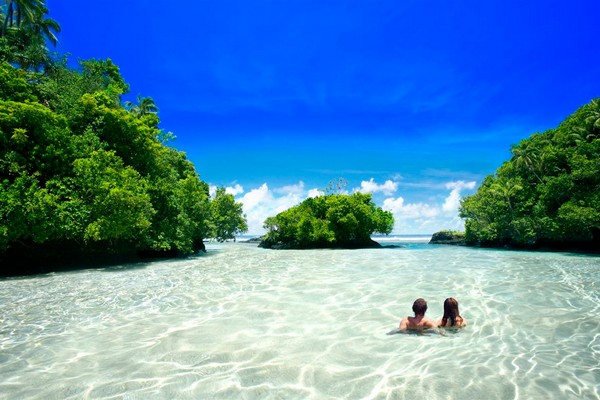 Another 'must do' is a visit to the Robert Louis Stevenson Museum, a majestic homestead which was once home to Robert Louis Stevenson and his extended family. The guide was very entertaining and full of historical facts and tales of the family. It is such a valuable piece of history and really demonstrates how he was touched by the people of Samoa and why he is still so highly respected to this day.
There are a range of options for Samoa accommodation, but my favourite was Sunset Resort, located on Paradise Cove in Aufaga. It's a small boutique property catering more to couples or honeymooners, with all rooms featuring ocean views. With two restaurants and bars, plus room service, there is no need to leave the resort. The grounds are tropical and lush, and the overall appearance from the room furnishings to the pool area is of a very high standard. Luxury in paradise!
Tanoa Tusitala Hotel is a good option in a handy location only a few minutes walk from the waterfront and shops. Set on 15 acres of tropical garden with a relaxing resort feel, the rooms are modern and spacious with air conditioning and WiFi. Reception and room service are available 24 hours.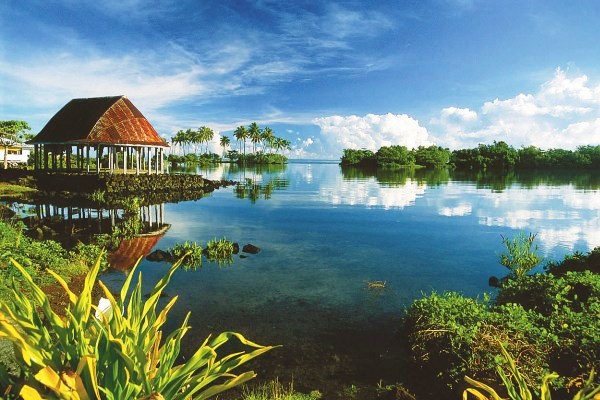 A great option for the budget conscious traveller is Litiasini, located on the beautiful Lalomanu Beach, only steps from the ocean. Guests stay in modern fales which are enclosed and lockable. Each have a private patio and ceiling fans but facilities are shared, making them well-suited for backpackers and those travelling by themselves. A very casual atmosphere with a relaxed dining and bar area, ideal for mixing with other travellers.
Coconuts is another one of my favourites, catering to both couples and families. Very spacious fales and suites are tastefully decorated with beachfront options or, for those who like to be in a tropical setting, they also offer Treehouse Suites. There is also a large beachfront dining area, a good-sized pool and use of kayak and snorkelling equipment to keep guests entertained. For a touch of pampering, there is also a day spa on site.
Need more information on holidays in Samoa? Contact a Flight Centre travel expert - 135 stores nationwide. Phone 0800 24 35 44.
Other Travel Articles You Might Like...