Mon, 18/02/2013 - 8:22pm
Leave your cares behind as you step off the plane at Tahiti. Paula Ayris-Webster from Flight Centre Westgate did, and shares her top tips for Tahiti holidays luxury accommodation.
Our holiday began with a trip back in time, setting out from Auckland Airport, flying 5 hours, then arriving in Tahiti 11 hours before we left! Visitors are spoiled for choice with places to rest up after a day shopping or lazing on the beach, but there are some great places to stay in Moorea and elsewhere whether you're travelling with a partner or the whole family.
The Moorea Pearl Resort
This was a beautiful hotel and probably my favourite.  Located close to the local shops, banks and restaurants, the sun is always there, rising from the east and setting in the west giving all day sunshine. They offer fabulous meal plans which are well worth taking advantage of. With over 90 rooms there are styles to suit everyone, including Garden Deluxe rooms with plunge pool and interconnecting gardens for larger groups.  There are also several types of overwater bungalow, set at varying depths and also beachside for those who'd prefer to be closer to the shore. From August to November you can even watch humpback whales from the overwater bungalows!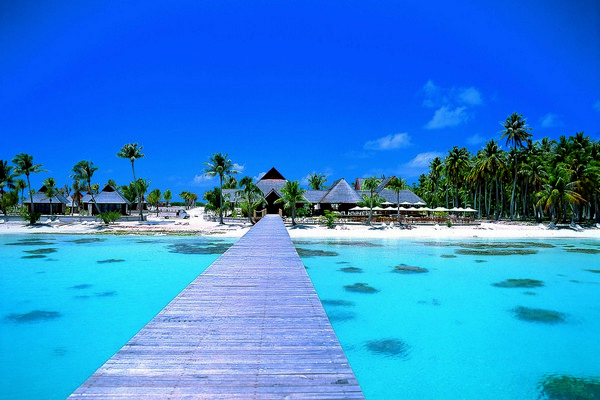 The Raddison Plaza Resort Tahiti
Situated about a 30 minute drive from the airport, this hotel is a bit more isolated from the towns of Tahiti and ideal for travellers seeking true seclusion and relaxation. The lobby area is quite impressive, showcasing local sculptures and pieces of art, plus a boutique shop for local artists to sell their work. The resort is well-suited for families, offering as it does a free kids club and often discounts on a second room with interconnecting doors.  All the rooms have lovely water views, plus there are a range of facilities to enjoy including a huge 24-hour gym, day spa and restaurant which serves fantastic local cuisine.
Intercontinental Moorea Resort & Spa
From standard rooms to overwater bungalows, rooms with plunge pools and amazing suites, all situated on a private beach, this is a great resort to visit. From April there will also be free WiFi in each room, so you can keep everyone back home green with envy when posting or emailing about your travels.
The garden rooms and main areas boast locally grown and beautifully landscaped plants and trees, all in keeping with the local island and what is environmentally beneficial. When you're needing replenishment there's a fantastic swim-up bar in the pool, indoor bars and restaurants with entertainment most nights.
There is a huge list of activities on site and meal times are designed to be flexible to cater for these activities.  The highlight for me is the Dolphin Sanctuary, where you can learn about their upkeep and well being plus actually get into the water with them! The Turtle Rescue Centre is also amazing, teaching visitors how they are taken care of and how when they are well again they are released back into the ocean.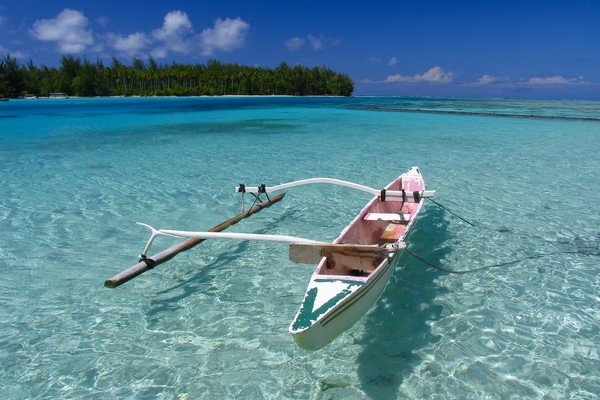 The Hilton Moorea Lagoon Resort & Spa
This resort on Moorea is definitely one worth staying at, with extremely efficient staff, private beach and a wealth of leisure facilities. The pool is new and great for lounging in, there are tennis courts, a gym, expansive gardens and grounds to walk around, and free use of snorkel equipment. The meals were just amazing, catering to everyone's tastes, even a last minute request for a gluten free meal at dinner was not a problem. As you'd expect from the only 5 star property on the island, all the garden bungalow have plunge pools.  The standard rooms have interconnecting doors to cater for larger groups and families.
The InterContinental Tahiti Resort & Spa
High standards, amazing pool, fantastic food and stunning reception entrance are hallmarks of this resort, designed to appeal those visitors on a 'luxury budget'. There are overwater bungalows with panoramic views and an extensive range of activities for all ages. There is also the Late Night Bar which is open until early hours in the morning to offer snacks and drinks to those passengers arriving on late flights.
I found the whole experience of Tahiti and Moorea fabulous, and would not only recommend this beautiful destination but would go back there myself in a heartbeat.
Need more information on holidays in Tahiti? Contact a Flight Centre travel expert - 135 stores nationwide. Phone 0800 24 35 44.
Other Travel Articles You Might Like...