Fri, 13/09/2013 - 6:43pm
Sun, sand and sea - what's not to like about the Cook Islands? Vetearii Thomas from Flight Centre Auckland shares his top tips for travellers planning a Rarotonga holiday.
Overall I loved Raro - it's a great place for everyone, whether it be luxury family holidays or budget breaks with friends.
One event not to be missed is Rarotonga's market on the waterfront at the western end of Avarua, the capital of the Cook Islands. Open every day except Sunday, the market really hums on Saturday morning when it's packed. There are stalls selling food, drinks, clothes and crafts, and there is often a competition for local singers to show off their talents.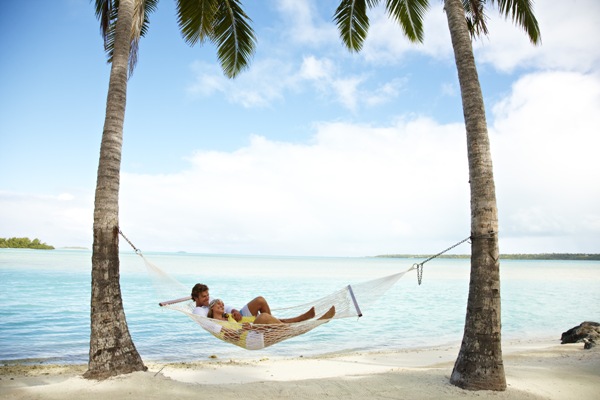 There are a range of Rarotonga hotels and resorts available for travellers. My picks would be one of the following.
Sunset Resort:
Located only 10 minutes away from the airport, this adults only property is great value for money. It has 2 pools which are very big in Raro standards, and 1 of which has a bar just next to it. There's a restaurant on site plus 2 local restaurants right next door, giving you a good range of food only a short walk away.
All rooms here are very spacious and tidy, with a nice modern decor. The beach is very nice, however the reef is very close and it does tend to get rough here when a good swell comes in, making it impossible to snorkel. Great for couples or friends travelling together wanting an adults only property at a great price.
The Edgewater:
The only BIG resort in Raro, very similar to the Shangri-La in Fiji. Despite this, the pool is quite small and so is the bar, which is a little strange considering the size of the place.
This resort is divided into 2 sections - Villa and Resort. The Resort rooms are somewhat basic in design and just provide the bare essentials, whereas the 3 bedroom Villas have a very clean, modern design with plenty of space too boot. The best way to describe them would be like a home away from home.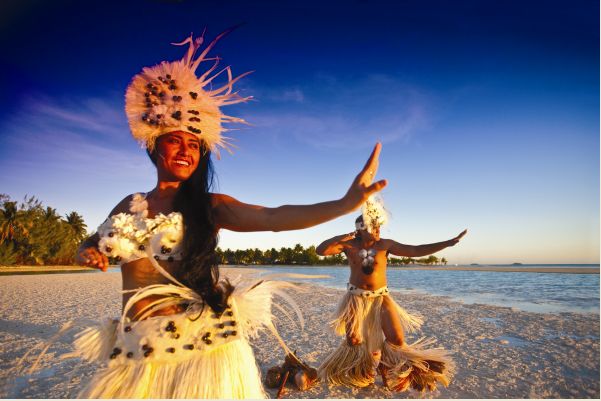 Crown Beach Resort:
My favourite adults only resort in Raro. From the moment you walk in, you can tell that this place was built with one thing in mind - romance! This resort has a great location for beach, snorkelling and sunsets.
All bungalows are standalone, very modern in design and spacious. You have 2 restaurants here to choose from, one fine dinning and another a la carte.
Manuia Beach Resort:
Fantastic little property for a couple that want to get both romance and boutique style rolled into one. Consisting of only 12 bungalows, sand floor restaurant and fantastic infinity pool, this is value for money that is hard to beat!
All bungalows consist of 2 units back to back, so there's no chance of getting a standalone bungalow, however they are so spacious and private that this didn't really bother me. If you're on a tight budget then this is the first place too look.
Te Manava Luxury Villa:
This gem of a property is one I'd recommend for travellers who can afford to spend a little more. All rooms have their own pool and are very modern in design with a touch of pacific flare. Even though Te Manava doesn't sit on a nice beach it makes up for it with its lagoon. There's no restaurant on site but they have great self catering facilities.
Need more information on a Rarotonga holiday? Contact a Flight Centre travel expert - 130 stores nationwide. Phone 0800 24 35 44.
Other Travel Articles You Might Like...