Thu, 11/12/2014 - 7:47pm
Snorkelling in the South Pacific has the reputation as being some of the very best in the world. It boasts a wide array of exotic marine life as well as a stunning seascape decorated with corals, walls and drops offs, including ship and plane wrecks to add history and intrigue to sea floor. All of this combined makes the South Pacific a snorkeller's or a diver's ultimate paradise.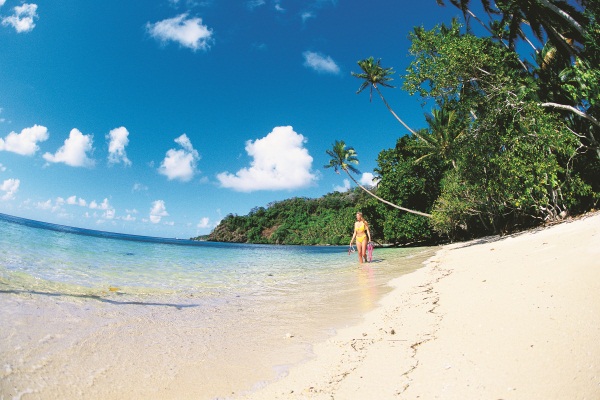 Fiji
Almost every resort in the Mamanuca Islands and Yasawa Islands has crystal clear snorkelling reefs right off the beach, so you can enjoy snorkelling wherever and whenever you please. There are plenty of snorkelling trips available to the outer reefs around these islands, where the coral may be more unique and the sea life may be more varied. However, the water level is often deeper and a greater level of skill may be required, so the best way to start your snorkelling adventure is right on your doorstep.
The most amazing snorkelling reefs in Fiji are found in the passages of the Great Astrolabe Reef. As the world's fourth largest barrier reef, extending along the entire southern side of Kadavu, the Great Astrolabe Reef is a place that simply must be experienced for any keen snorkeller or diver. Pacific Harbour, a scenic two hour drive from Nadi, is also a great spot for snorkellers of any skill. 
For something a little different, head to Naviti Island in the Yasawas or to Buliya off Kadavu to snorkel with majestic manta rays and an incredible variety of tropical fish and colourful soft corals.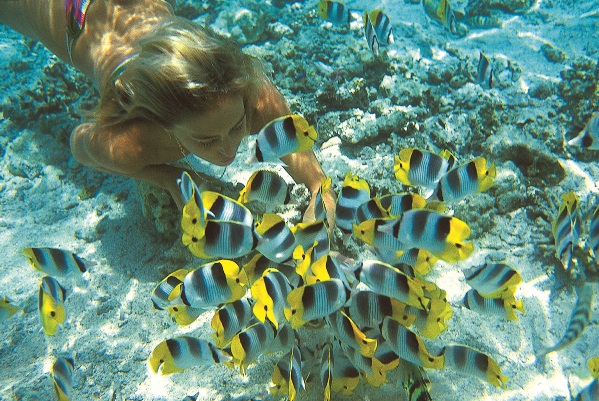 Tahiti
Bora Bora is unquestionably the most mythical of the islands that make up Tahiti. The central, lush green island is surrounded by countless islands nestling in a lagoon, which is inhabited by copious amounts of marine life. Rangiroa's lagoon, which spans 28 metres at its deepest point, is so large that it is impossible to see from one side to the other. Two passes open into the ocean, and the twice-daily tide surges, offering great drift diving, more commonly known as 'shooting the pass'. 
For something truly unforgettable however, we keenly recommend Rurutu for exceptional humpback whale encounters. Located in the Austral archipelago, this tiny island is picture perfect – a place where white sandy beaches collide with the intense blue waters of the lagoons. Make sure to head here around mid-July to mid-October, which is prime season for humpback whale encounters.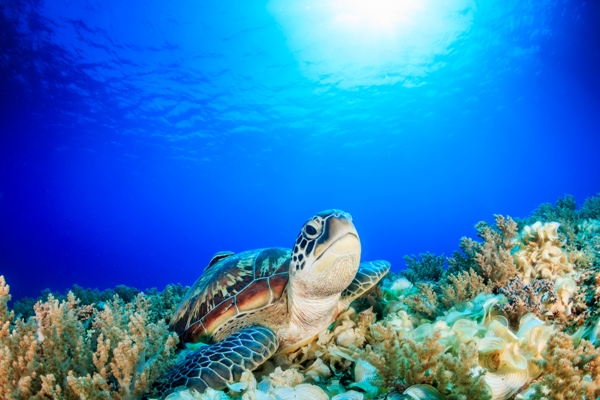 Solomon Islands
Tourism is only just starting to discover this precious part of the South Pacific. Travelling to the Solomon Islands remains an adventure even today, but those who make the effort will not be disappointed.
The island of Gizo is a 90 minute flight from Honiara and is the capital of the Western Province. The marine life here is nothing short of spectacular, featuring some of the most photogenic seascapes in the world. It also has a vast array of fish & fauna plus some breath-taking World War II wrecks.
Another great spot is isolated Uepi Island, situated at the edge of the world's longest lagoon, named Marovo. As Uepi Island is conveniently located just off the edge of the island, it offers a truly unique experience, resulting in first class dive sites. Waters are often crystal clear and tidal currents make the deep water passage adjacent to the island, a prime habitat for colourful corals and sponges as well as beautiful reef fish. Even ultra-close encounters with families of Manta are possible, and if you're lucky you might just get to swim with Orcas, Pacific Sailfish or Marlin.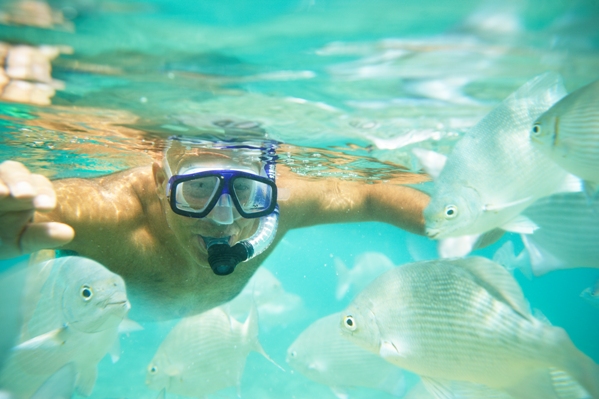 Vanuatu
For spectacular coral reefs and stunning clear water drop-offs, Vanuatu caters like no other with full day sailing cruises offered to the offshore islands of North Efate. These cruises are designed to cater to both dive groups and those just looking to casually snorkel or admire the remarkable coastal scenery. Highlights include the extensive cavern and tunnel system of Tukutuku, where dugongs and groupers are often seen.
For  a real 'once in a lifetime' experience, head to the Hideaway Island marine sanctuary to visit the world's only underwater post office! Snorkellers are able to post waterproof postcards thanks to the helpful underwater staff during opening hours, or if the post office is not open when you visit, there is an underwater post box attached to the post office – so you'll never have to worry about missing out on sharing your amazing diving experience with your loved ones at home!
For more information on South Pacific holidays, contact a Flight Centre travel expert – 130 stores nationwide. Phone 0800 24 35 44.
Other Travel Articles You Might Like...