Wed, 30/01/2013 - 8:28pm
It may have a reputation as not one of the cheapest tropical islands, but Tahiti surprises and delights in equal measure, as Oliver Thomson from Flight Centre Wellington found out on his Tahiti holidays.
I was rather excited heading to Tahiti, having heard so many good things about it, but have always had a perception that it is a bit more expensive. I have always tended to recommend Tahiti to couples, both older couples and young couples on honeymoon or on their first holiday away together, but while I do still feel that Tahiti is a destination designed for couples, I found out that there is plenty to recommend it as somewhere to visit for families as well.
My overall impression of the country was very positive. I was expecting it to be very similar to other Pacific Island nations in terms of landscape and infrastructure, but I was very surprised when flying into Papeete to see so many lights on the hills, and when driving to our resort that night and around the island the next day it was definitely a great deal more developed than I had imagined.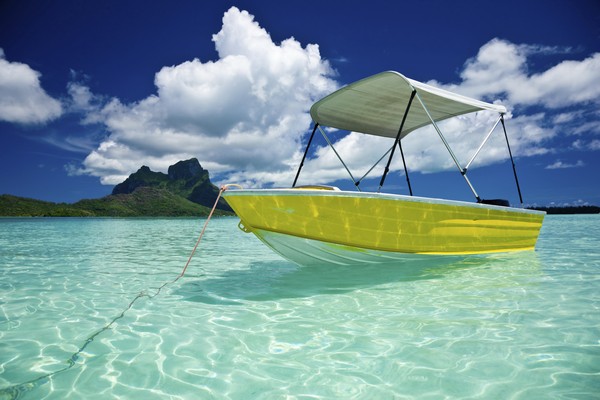 We were well catered for in terms of restaurants and standard of food, with a wealth of delicious seafood meals available across Tahiti. We had an amazing seared mahi-mahi dish at the Hilton, which was by far our best dining experience on the trip.
Regarding the cost of general items while were there, I found that there wasn't a huge difference in pricing compared to other islands. The cost of a bottle or pint of beer was around the equivalent of $10NZD and main meals in restaurants around $25-$30NZD, which are very similar to what you would pay in NZ.
There are a number of nice hotels in Papeete. The Radisson, Intercontinental and Le Meridian were all equally impressive but with their own points of difference. The Radisson is located on a black sand beach at one end of the island, and has an award-winning spa plus really good 1 and 2-bedroom suites that are designed in an upstairs/downstairs style. The Meridian has a great freshwater pool with a sand-bottom and, in my opinion, the best overwater bungalows on the main island. The Intercontinental probably had the best overall facilities, featuring a great seaside restaurant and a fantastic dive facility.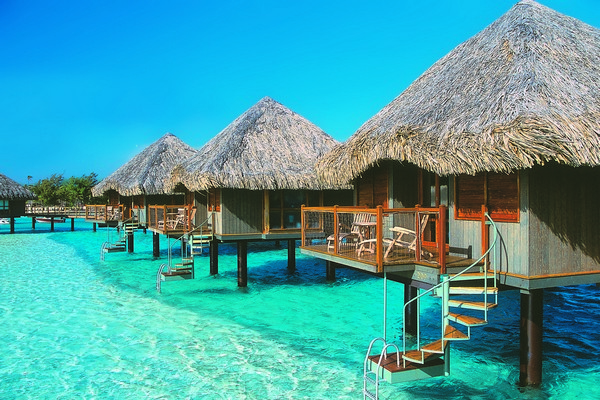 Taking the ferry out to Moorea was very pleasant with plenty of space and seating for everyone, and due to the high frequency of the service the boarding and disembarkation procedures were very straightforward. Out at Moorea, I was impressed with the Pearl Resort. I think it offers the best value for money on the island, offering very nice rooms and a main bar where you could sit back in comfortable chairs.
The Intercontinental Resort is one of the largest resorts on Moorea, a big plus of which is their Dolphin Centre where you may be lucky enough to be able to swim with the dolphins. Little did I know that they were ticklish!
The resort also has nice overwater and garden pool bungalows.
The Hilton has been completely overhauled over the last few years, with most of the rooms having benefited from a refurbishment. It had a very nice setting right on the beach, some beautiful overwater bungalows and an amazing open-top bar out on the deck leading to the overwater bungalows. If you're happy and able to spend a little more on your accommodation I would recommend this resort for couples heading to Moorea for their holiday.
Overall I was pleasantly surprised with our trip to Tahiti. It isn't as expensive as is sometimes claimed to go out for a meal, buy a souvenir or get a drink at the bar, and it has some amazing attractions suitable for couples or families (such as the dolphin swimming in Moorea).
Need more information on Tahiti? Contact a Flight Centre travel expert - 135 stores nationwide. Phone 0800 24 35 44.
Other Travel Articles You Might Like...