Mon, 19/08/2019 - 10:29am
Having the right luggage for your travelling situation is important. Overseas airports are often much bigger than New Zealand ones, and this can mean dragging and lifting suitcases and bags over long distances. A bit of thought when you purchase – or choose from what you have at home – can save a whole lot of grumbling and cursing further down the line. Here's our guide to winning the luggage game.
Think before you choose
Every situation is slightly different so make sure you try and visualise where you'll be and what you'll be doing before buying new luggage, or choosing from your collection at home. There's a big difference between a bag that will go into your car and be checked in, then driven right to your hotel door at the other end, versus something that needs to make it through crowded railways stations, on buses and through the busy streets of big cities. Four wheelers (the ones with wheels that spin in any direction) are a good choice as they really take the strain off your back. You just push them along beside you, rather than dragging (you'll have to drag on carpet, but as long as the surface is smooth it's plain sailing).
Hard or soft?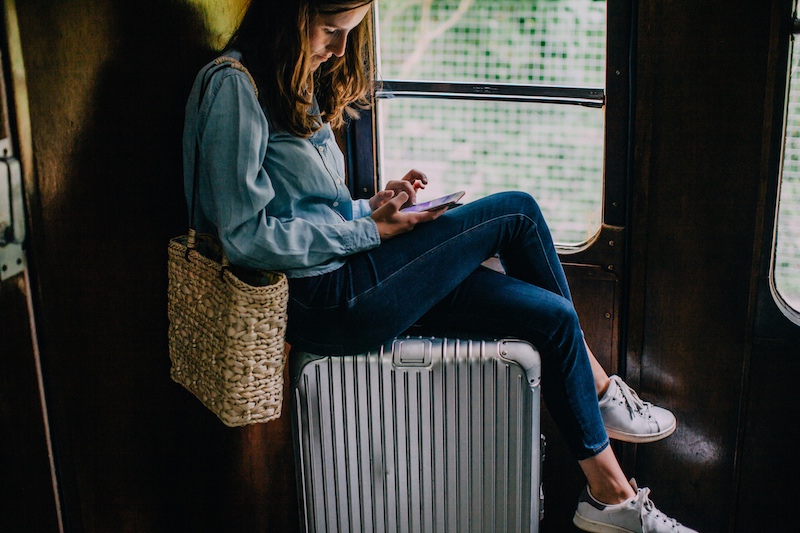 Soft cases might be lighter, but hard ones do have their benefits. Photo: Getty Images
Whether you buy a hard or soft suitcase is a personal choice – hard ones are more rugged and waterproof but they open as two halves so if you're staying in a small hotel where there won't be room to have it opened right out, you may want to go with a soft case where the majority of your belongings sit in the bottom and you just open the lid like a flap. Plastic bags in the mesh part will help a soft case be more resilient in a downpour. If you're buying a soft case, the ability to unzip the top part to extend can be helpful if you're coming back with more than you took!
Maximise space inside your case
Packing cells make life a lot easier and will maximise the space inside your case. Put all socks and underwear in one of these nylon/mesh zip up bags, all t-shirts in another, and lie them flat in your case. You'll find it much easier to know where everything is – they really are a total game changer! Vacuum seal bags are also amazing (you don't need a vacuum, by the way). On the way home, chuck all your dirty laundry in one and push the air out of the bag – the valve will stop the air getting back in. This compresses everything, freeing up lots of space.
Take what you can manage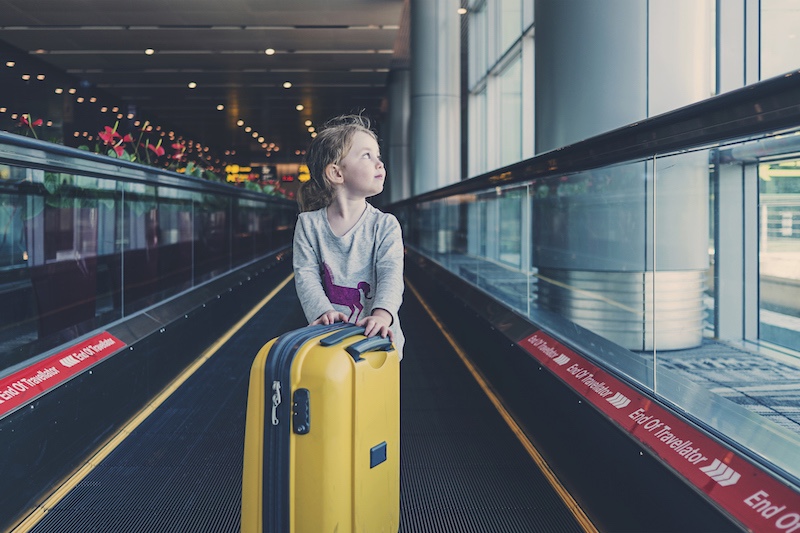 If you can't lift it, you've probably packed too much. Photo: Getty Images
Sometimes it's worth forgoing those extra shoes or pairs of jeans to take a slightly smaller case that's easier to manage and fit into the boot of cars. Weigh it up before you pack.
Think about security
Russell Fisk, former distributor of Samsonite and Delsey luggage in New Zealand, says a combination lock is far more secure than a padlock. Just make sure it's an authorised TSA lock so customs can inspect without breaking it. He also recommends buying luggage with a double zip on two ribbons for extra security.
Don't forget your cabin bag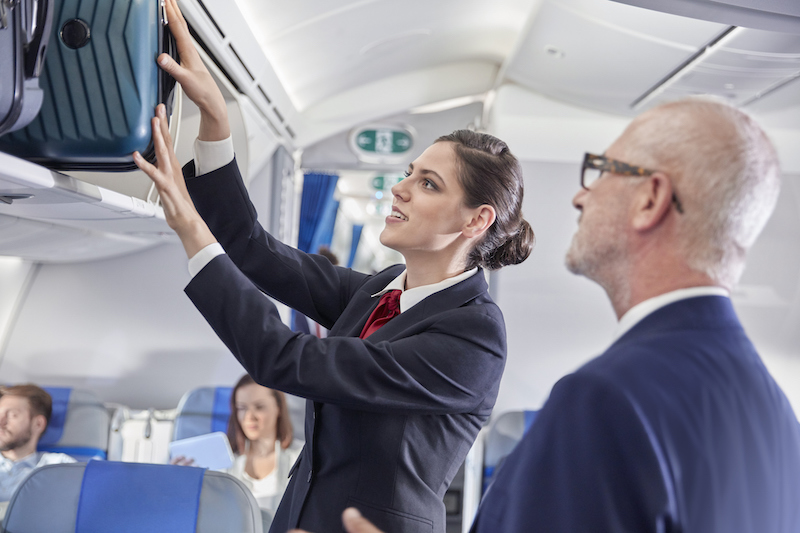 Be sure to check your airline's cabin baggage rules before you start packing. Photo: Getty Images
Cabin luggage is a very individual choice. Some people are fine with managing both a large and small case on wheels, while others are much more comfortable with something they can carry. If you travel with a laptop, it's worth buying carry on luggage with a pocket so it's easy to get things in and out at the X-ray point. Go for something light so the bag itself doesn't take up lots of your 7kg allowance. Make sure you check your airline luggage rules with your Flight Centre Travel Expert (business and first will have different rules to economy) as sometimes the dimensions of cabin baggage allowance and the weight of checking luggage can vary. Usually you will be allowed one small item like a handbag or laptop on top of your carry on allowance, but always check everything first to avoid drama at the airport.
And if your bag gets lost...
It's never fun to arrive at destination ahead of your bags but if that does happen, take the stickers you were given with your boarding pass and go to the airline counter near the carousel and register your missing bags. Some airlines have a facility for you to be able to check the status of your bags online. Make sure you check your travel insurance to see what you can go and buy (clothes, toiletries etc) while your stuff catches up with you.

Other Travel Articles You Might Like...