Thu, 14/11/2013 - 7:39pm
Good news for taller travellers with more legroom and comfort coming soon on Hawaiian Airlines flights from Auckland to Hawaii.
The airline is introducing a new traveller experience on long haul flights called "Extra Comfort". In welcome news for passengers who sometimes feel cramped in airline seats, Extra Comfort will be a new class of seating offering more legroom, as well as other special features.
These extra benefits include such amenities as priority boarding, premium meal selections and souvenir pillow and blanket set.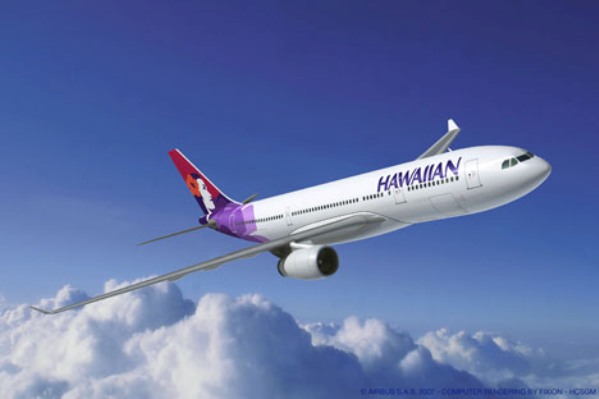 Extra Comfort seats will be available on all Hawaiian Airlines A330 aircraft flying from Auckland to Honolulu, but also beyond Hawaii further on to Los Angeles, San Francisco, New York and a number of other USA cities.
Travellers will be able to book these new seats from the beginning of next year, after which the seats will begin appearing on Hawaiian Airlines flights beginning June 2014.
Now travellers can stretch out and relax on the flight itself, as well as on the golden Hawaii beaches.
Need more information on flying Hawaiian Airlines? Contact a Flight Centre travel expert - 130 stores nationwide. Phone 0800 24 35 44.
Other Travel Articles You Might Like...