Fri, 02/09/2016 - 11:41am
Packing to go away is an artform. Taking just the right amount of clothes and toiletries to have enough choice, but not leave you regretting what you packed the moment you try and lift your bag, takes practice and a little forethought. Here are some tips that might help...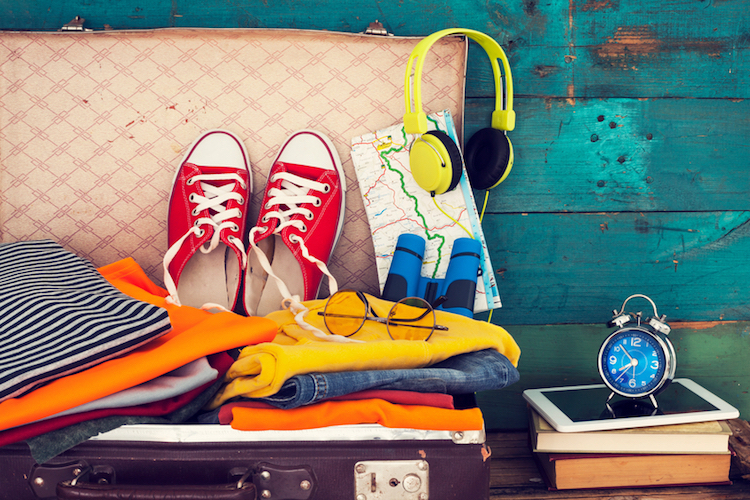 Photo: iStock
1. Go mini
Instead of dividing your liquids between hand luggage and checked, make it a policy to take 100ml or less of all toiletries. That way you'll avoid accidentally putting that full-sized shave foam, moisturiser or perfume bottle in your hand luggage in a rush to leave your accommodation, only to have it confiscated at the airport. Mini sizes will often be enough to get your through your whole trip, especially when supplemented with hotel freebies. And if worst really comes to worst, you can always pop into a local supermarket to top up.
2. Pack your hand luggage carefully
If you can fit a full change of clothes (and maybe one extra pair of underwear on top of that) and your whole toilet bag in your hand luggage, do so. Pack your hand luggage as if it's the only bag you'll have for the next two or three days (including adaptors, chargers, and anything else you'll need immediately). If your checked luggage ends up lost or behind you, you won't have to worry.
3. Invest in some packing cells
Most outdoor stores have packing cells or cubes which help you compartmentalise smaller items. All tech gadgets in one, all socks in another, t-shirts in a third. They're a godsend when you're in a rush or aren't in a position to unpack your bag where you're staying.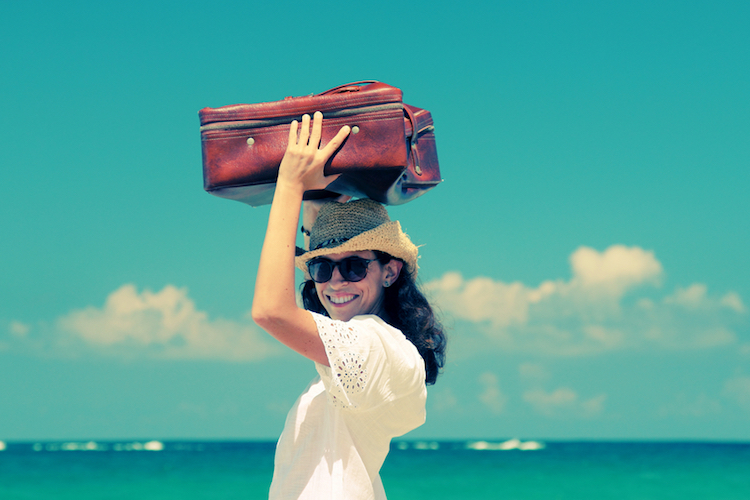 Photo: iStock
4. Buy a light carry on
On many airlines you only have a 7kg hand luggage allowance; if you're going carry-on only, you don't want the majority of that taken up with the weight of the bag itself. Make sure it's a lightweight number.
5. Pimp your suitcase
Some people tie ribbons on the handles, some have funky tags, some do big stickers, some go the whole hog and buy the bright orange or technicolour case. Whatever you choose, make sure your suitcase or bag is identifiable so it's easy to grab off that carousel. This will also lessen the chance of someone else picking it up by accident.
6. Plan your clothes
This may sound a little excessive, but if you plan roughly what you're going to wear every day (the whole shebang from head to toe including socks and shoes) you'll only take what you need. You don't have to wear those exact outfits on the assigned days, of course, but you will feel relaxed knowing you have enough individual items and that they all go with something. You'll usually need a t-shirt or top for each day (or enough for 5-7 days if you're away on a long trip with washing facilities) but shorts, pants, sweatshirts and skirts can go much longer, of course. Merino underlayers, cardigans and jackets are great for keeping you warm without taking up space.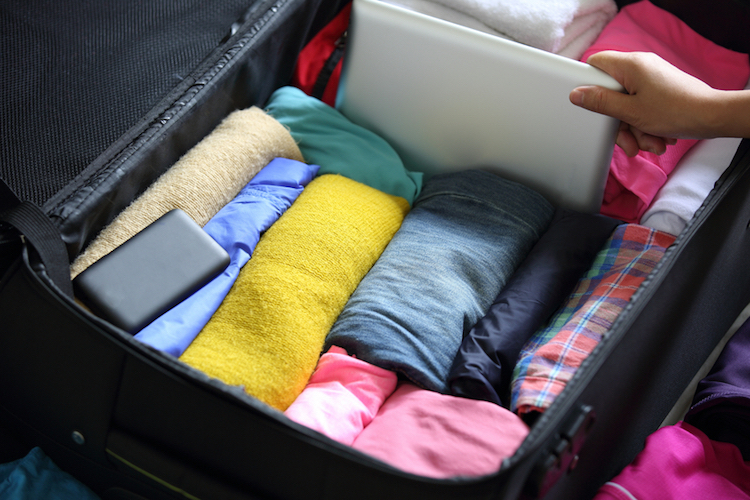 Photo: iStock
7. Experiment with different folding methods
Rolling clothes rather than folding often results in less creased clothing and some people like to fold multiple items of clothing together for the same reason. Put shoes in the corners and stuff them with any small items.
8. Always take more underwear than you think you need
Clean underwear can make you feel like a new person so pack more pairs than the days you're away. They don't take up that much space and can make you feel less grimy when on the move in dirty cities.
9. Pack some basic essentials
These will vary from person to person but it's often handy to have a few plastic bags, a small container of washing powder, ear plugs, a small torch, a Swiss army knife (not in your carry on, of course!), wipes and hand sanitiser. Some basic first aid items can be a godsend when you don't speak the local language and would give your right arm for some basic pharmacy items: painkillers, antihistamines, anti-diarrhoea tablets, rehydration sachets, plasters, cold relief tablets and anti-itch cream are great basics to have.
10. Take as few shoes as possible
Shoes are heavy and take up space so only take what you really, really need and never take shoes that are even the slightest bit uncomfortable at home. That slight pinching will become a huge pain and big blisters when you are on your feet sightseeing from dawn to dusk.
Other Travel Articles You Might Like...