Thu, 16/10/2014 - 1:37pm
The beauty of London is how many other great destinations are right at your doorstep, Paris included. And while Paris is a very popular weekend destination, there are plenty of other nearby destinations to choose from! Read my blog below for the best weekend getaways and day trips from London.
Feel like a romantic weekend away, a shopping spree for those big brands or a family holiday at Disneyland? Paris has something for everyone so it's no wonder that it's one of the most popular destinations for a weekend away from London. Flights are only an hour and a half  or you could take the London to Paris train, the Eurostar. Their high speed train only takes just over 2 hours to arrive! On a budget? Why not hop on a bus from St Pancreas Station? Need flights to London? Talk to one of our Flight Centre travel experts.
When you're enjoying your holiday in Paris, indulge in a visit to one of their many bakeries and cafes for a delicious treat. Take a stroll through the city, visit the Eiffel tower, the Arc de Triomphe or see some of the beautiful artwork including the famous Mona Lisa and Venus de Milo at the Louvre which you could walk around for days and still not see everything. You will fall in love with the magic of Paris and everything it has to offer!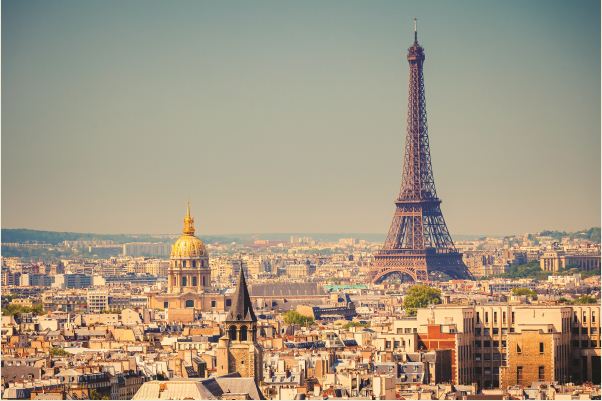 However, Paris is not the only destination you should focus on visiting when in London. There are so many places to choose from which are perfect for a weekend away in Europe so I will limit this list of mine below to my top 10!
Barcelona
A holiday in Barcelona is perfect if you have been in London for a while and are craving a bit of sun. Or you just want to go to Spain! Flight duration is approximately 2 hours and it's a great way to escape the cold! See the beautiful architecture by Gaudi at the La Sagrada Familia (pictured below), relax on the sun kissed beach or sample some fresh Sangria! Barcelona is such a beautiful city with so much to do!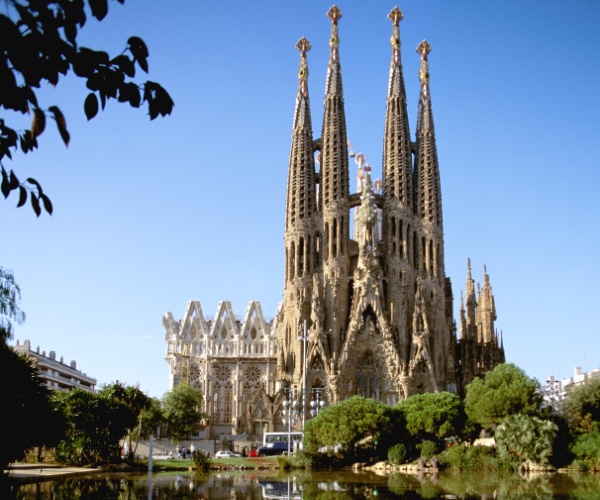 Amsterdam
Need an adventure? Amsterdam is only a one hour flight from London making it a great weekend destination. Take a ride down the canal, go for a bike ride, visit the Heineken brewery or enjoy the atmosphere of this eccentric laid back city. Enjoy a bit of nightlife? Amsterdam knows how to party all night long.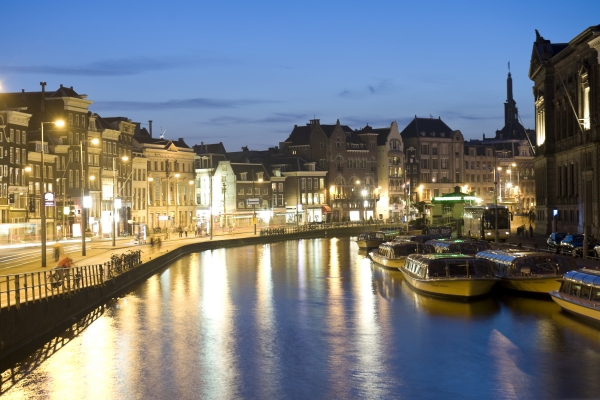 Oxford
If you're looking for a day trip from London, Oxford is just a 2 hour train ride away, or 3 hours on a bus if you're on a budget. This beautiful and history filled location is highly recommended and can be done in a day. Enjoy a tour of the city and visit Oxford University for an experience filled with history and beautiful old buildings. Visit the Radcliffe Camera which unlike its name suggests (pictured below) was actually Oxford's old science library.
Are you a Harry Potter fan? Visit the Christchurch cathedral for a Harry Potter experience where you will see the famous stairs, a tree from one of the movie scenes and the famous dining hall which Potter's dining hall was designed from!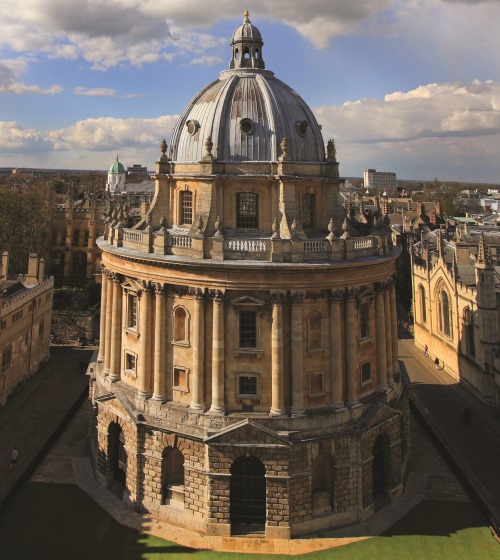 Belgium
A holiday in Brussels is recommended for a relaxing weekend escape from the big city. Brussels is a medieval looking town which gives off a magical vibe to all its visitors, particularly at Christmas time. Only an hours flight from London, this town has the some of the best Christmas markets and Belgian beer available! Enjoy sampling their wide range of beers with different strengths and flavours and if you have time try and visit the Belgian Beer Museum.
If you have time, you could also take a detour to Bruge and see the famous tower (from the 'In Bruges' movie) and see their magical Christmas markets. While you're there, be sure to sample some of their chocolate which is said to be some of the best in the world!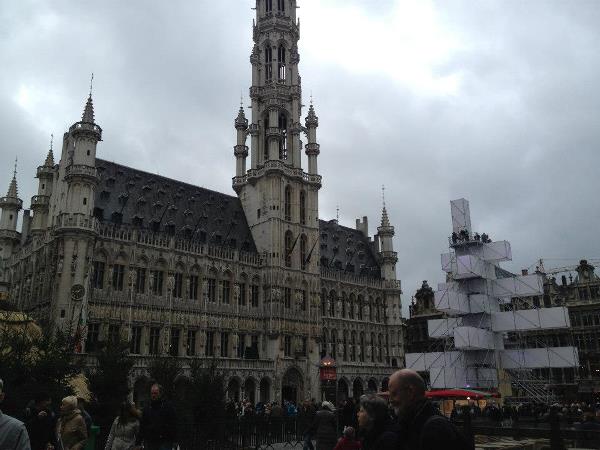 Brighton
Brighton is a great option if you're wanting to explore more of England and you can even do it on a day trip from London if you don't have a whole weekend up your sleeve.
A great spot for an escape from the big city especially on a nice sunny day, although if you're expecting a real beach it's best not to get your hopes up! Brighton is only a 2 hour train ride from the city and is well worth the trip. Enjoy the rides and carousel out on the pier, or go for a night out on the town! Brighton is also a popular spot for stag and hen nights so it makes for a fun night out.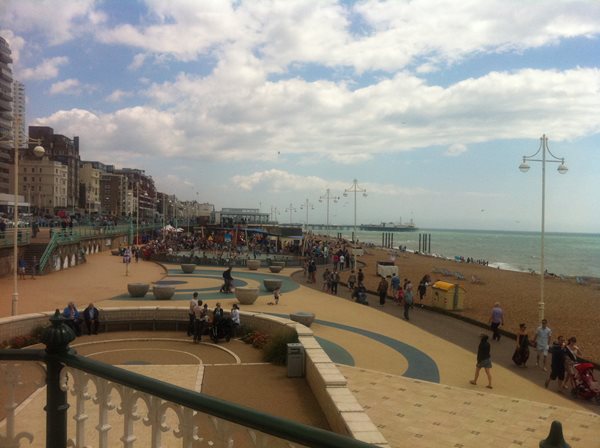 Prague
An amazing, magical city, Prague is only a 2 hour flight away and is filled with history. It will make you want to take a picture at every bend.
See the astronomical clock's mechanical hourly show in the old town square, walk across the famous Charles bridge or go wandering through the city and visit Prague's Castle for a view of the whole city. This romantic destination is worth the visit and if you like beer you will appreciate the cheap prices after being in London!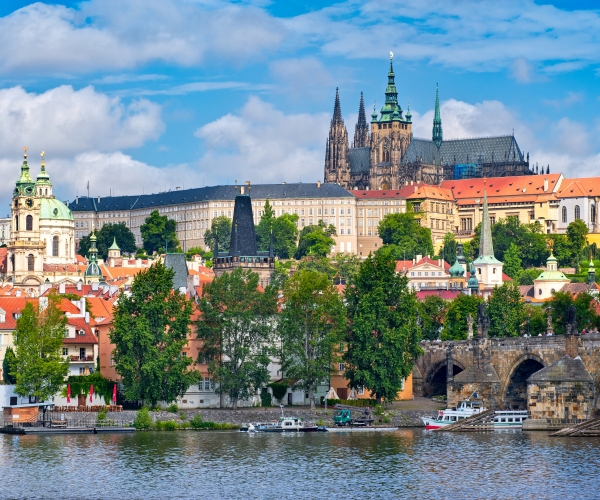 Cardiff
Cardiff is a fun weekend away and is easy to get to on a bus or train from London. Visit the Millennium Centre (pictured below), go watch a game at the stadium or visit Cardiff Castle to take in the views and history. Enjoy a jet boat ride on the harbour or take a tour to the nearby Swansea to see the Welsh coast!
Want to learn a new language? The Celtic (Welsh) language is displayed on a lot of signs around the city. Try and pronounce them, it can be quite a tongue twister!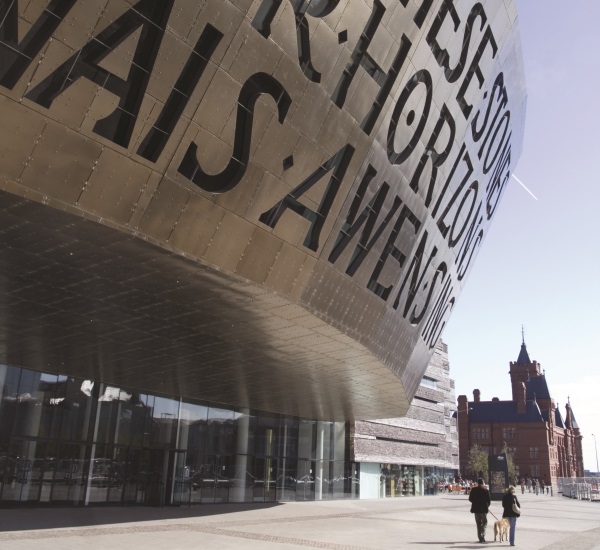 Bath and Stonehenge
Bath is stunning city with gorgeous views, baths and historic buildings all around! You can get a train here from London and it takes about an hour and a half. If you also want to see the famous Stonehenge on the way, then it's best to take a tour or rent a car for a day trip from London and do both spots in one mini-break.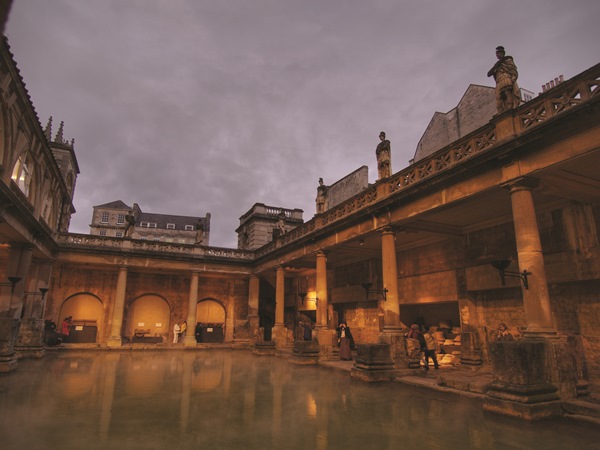 Edinburgh
This neighbouring location and still part of the UK, can be accessed by air in just over an hour! Visit the castle for beautiful views of the city, sample their wide range of whiskeys or if you are there over New Years, check out their Hogmanay celebrations.
This event is often labelled as one of the best New Years parties in Europe - participate in the candlelight procession and make sure you're up the next day to watch the adventurous Loony Dock swimmers for a bit of entertainment. This swim involves a crowd of people who dress up in costume and jump in to the freezing cold ocean on New Years Day! You can participate yourself if you're  brave enough to jump in, but you will need to decide in advance because it books out!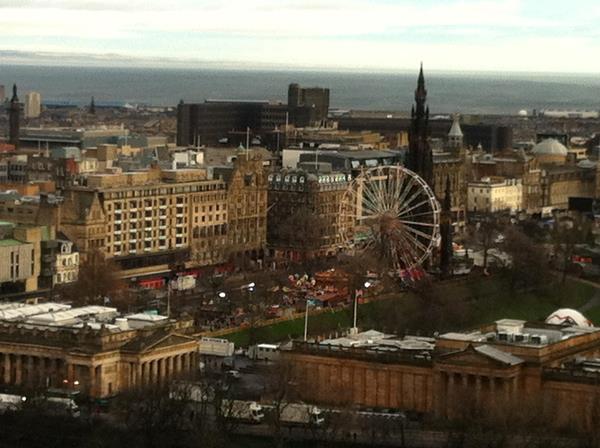 Ireland
After a bit of craic? (this means fun in Gaelic) Ireland has so many different places you can visit for the weekend, all with a flight time of under 1 and a half hours! Renowned for it's St Patricks Day celebrations, Ireland is guaranteed to show you a good time.
Go to Belfast to see the Titanic Belfast building or hire a car to see the giants causeway and rope bridge which is only an hours drive away.  Fly to Cork to enjoy the small town feel and try to interpret what the locals are saying - Cork accents are one of the strongest in Ireland and are quite hard to understand. Visit Galway for a good night out on Quay street or attend the Galway races in July - this is the equilavent of the Melbourne Cup.
Or, you could fly to Dublin and enjoy some live music in Temple Bar, have a pint at the Guinness brewery and visit the famous book of Kells in Trinity Collage.
Diddly de potato!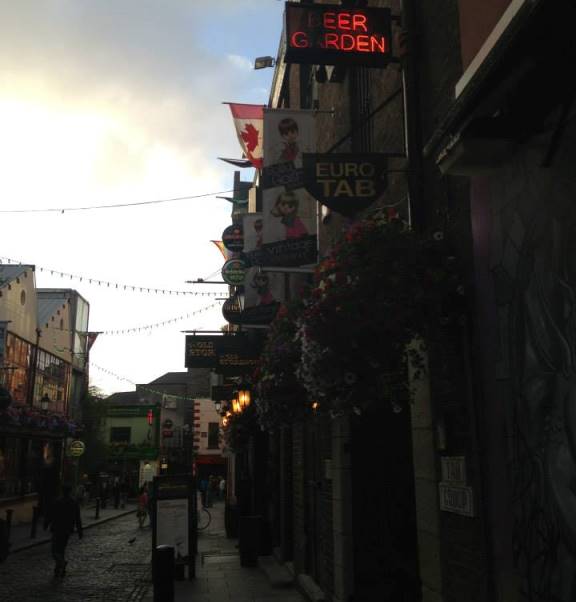 Need more information on planning your Europe & London holiday? Read our Europe destination guide or contact a Flight Centre travel expert for more information on the best weekend getaways from London – 130 stores nationwide. Phone 0800 24 35 44
Other Travel Articles You Might Like...