Meet some of our Travel Mates
---
Logan Carr - Flight Centre Albany
Countries visited: 40 | Favourite city: Lisbon, Portugal
When it comes to travel, it's not what you know but who you know. Our Travel Experts like Logan can ensure your next trip is custom made just for you, at a price that fits your budget.
Q: What's new in travel in 2019?
A: There is an increasing amount of next generation aircraft's that are set to come along and change how we travel and the distances we can cover.
Q: What's your favourite thing to do in a new city/destination?
A: Nothing beats waking up early and going for a run to explore new surroundings before the crowds get there.
Q: What's your top bucket list experience?
A: I would start with a trip to Canada and tick the Northern Lights off my bucket list before making my way across the border to visit every state in the U.S.A. Following this, I would begin winding down through every country in Central and South America, to finish with a cruise to Antarctica
Q: What's your top event/festival around the world in 2019?
A: Sziget is a yearly music festival in Budapest, and is one of the biggest in Europe. It's a great time in a great city with Ed Sheeran and Foo Fighters being set to headline this year's festival.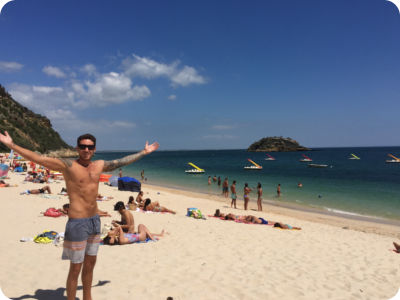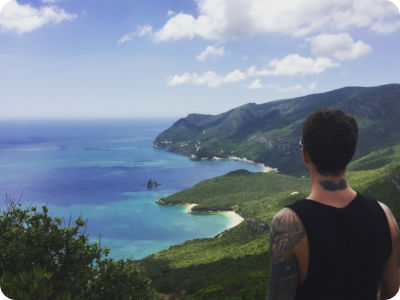 ---
Natasha Mayers - Flight Centre Hamilton
Countries visited: 33 | Favourite city: Bulawayo, Zimbabwe
Our Travel Experts like Tash are not only experts, they're travellers too. And they'll share their personal experience with you to help you get the most out of your next overseas trip.
Q: What's new in travel in 2019?
A: 2019 is going to have 3 world cups which will be well worth traveling to. The Cricket World Cup hosted in England and Wales, the Netball World Cup hosted in Liverpool and the Rugby World Cup hosted in Japan.
Q: I'm a 'Foodie' and LOVE to try new restaurants. Do you have any hot spot suggestions?
A: Without a doubt, I would recommend 34 Restaurant in Mayfair, London. To start I had the ceviche of scallop, lobster, shrimp and bass and for my main the spiced spatch-cock chicken. They also have amazing cocktails from the in-house mixologist. Everything about the restaurant was divine!
Q: What's your top bucket list experience?
A: I would fly with Etihad Airways and book the residence suite with unlimited fine dining and champagne. I'd want to travel through South Africa and Zimbabwe on a Luxury Gold tour as they offer the chance to sit on the summit of Table Mountain in Cape Town with a private drinks reception to watch the African sunset. Following this, I'd then head to Kruger National Park to spot the Big Five and go glamping in a luxurious lodge.
Q: What's your Number 1 tip for all travellers?
A: Money comes and goes but memories last forever.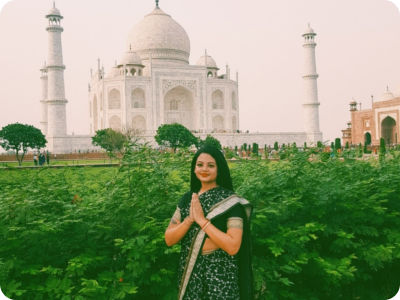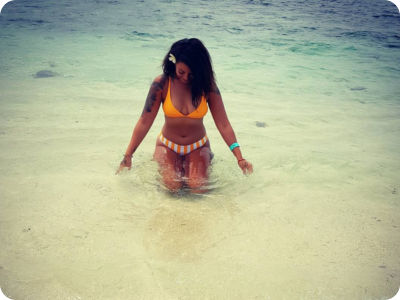 ---
Samantha Baxter - Flight Centre West City
Countries visited: 22 | Favourite city: New Orleans, USA
Like any good friend, our Travel Experts like Samantha are there when you need them. Whatever the time of day, whatever country you're visiting, we'll take care of you.
Q: What's new in travel in 2019?
A: The new Cosmos Lite is a new independent touring style, this lets you tailor your itinerary to your own interests, budget & pace.
Q: What are your top 4 stopover destinations?
A: Brisbane, Dubai, Singapore and Vancouver, the airports themselves offer entertainment and amazing accommodation options that are so easily accessible from the airport and you can add on a day trip to see the surrounding sights too.
Q: What's the most indulgent trip you've ever booked for a customer?
A: One of my customers celebrated their retirement with a 3 month round the world cruise - how amazing it that !?!
Q: What's your number #1 tip for all travellers?
A: If you're travelling with another person, pack some of your belongings into each other's bags so if your luggage happens to go missing, you have a backup for when you arrive.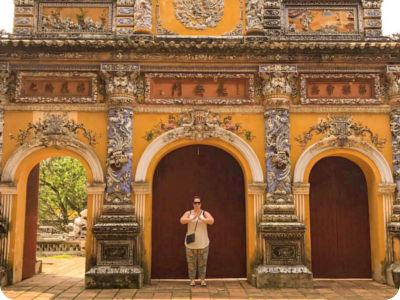 ---
Philippa Kriz - Flight Centre Kerikeri
Countries visited: 27 | Favourite city: Cappadocia, Turkey
As with any journey, who you travel with can be just as important as your destination. Whether travelling solo, in pairs or as a family, our Travel Experts like Philippa can ensure your experience is a memorable one.
Q: What are your travel plans for 2019?
A: Getting off the beaten track with my children and showing them places they could only dream of. Africa is on our next bucket list as my children are crazy about animals and are super excited to take on such a big adventure with me!
Q: I can only travel during the school holidays, what suggestions would you have?
A: Make sure you get in early and look into destinations that do not have the same school holiday cycle as we do! That way you avoid the crowds!
Q: What's your 'must travel with' accessory/hack for travelling with a family?
A: I pack light for my kids so we don't have big heavy bags and if we do long flights I buy fun activities that I give to them throughout the flight to keep entertained. My kids love the water so when travelling to warmer destinations we look to stay somewhere that has an awesome pool.
Q: What's the most amazing travel experience you've ever had?
A: I would say Hawai'i. We did all the right things so it felt as though we lived there - we stayed in an apartment, hired a car for the entire holiday and cooked our own meals so it made the holiday very affordable. We really immersed ourselves and felt like we were locals which made it such an amazing experience.