14 Female Icons & Heroes Who Changed The World of Travel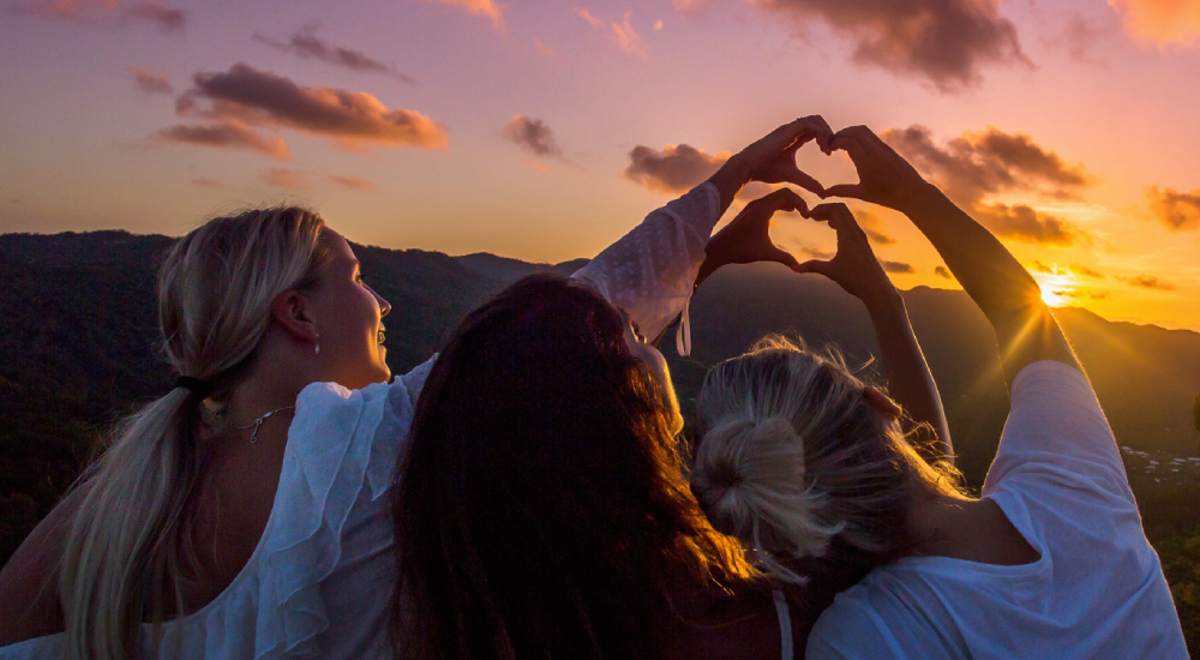 We're lucky to be working in travel, because it gives us front row seats to iconic women changing the world. From strong independent women in history who were pioneers and broke records (including some famous New Zealanders), to modern day female heroes who are making a real difference in the world, here are the women we are celebrating this International Women's Day.
What is International Women's Day All About?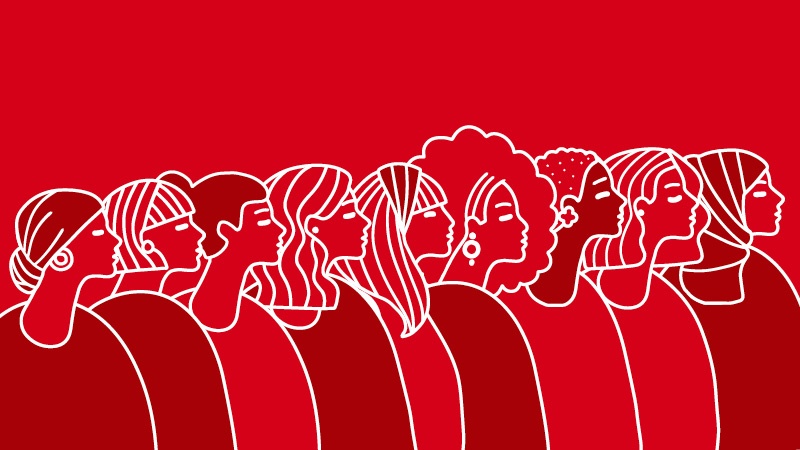 The first International Women's Day was celebrated in Austria, Denmark, Germany and Switzerland on 19 March 1911 – one year after Clara Zetkin, a German activist and advocate for women's rights, proposed the celebration to the International Conference of Working Women in Copenhagen. Women and men alike joined rallies to push for women's rights to work, vote, and hold public office. 
Today, International Women's Day has reached all over the world. It's a chance to celebrate women's achievements, share stories of inspirational women, challenge gender-based discrimination, and join others in the fight for gender equality. You can learn more about International Women's Day and join an IWD community near you by visiting www.internationalwomensday.com.

Meet 7 Influential Women in the History of Travel

Jeanne Baret – First Woman to Sail Around the World
One of the most important women in history, and certainly in travel history, has to be Jeanne Baret. Born in 1740, Jeanne was a French botanist which led her to become a great explorer.

In 1766 the French government sent an expedition to sail around the world to explore opportunities to expand their economy. As part of the expedition, they sent botanists to study plants along the way. 

Jeanne who was assistant to botanist Philibert Commerson actually hid her gender to get on board the expedition and subsequently became the first woman to sail around the world without anyone knowing!

She unfortunately was found out part way through the expedition and with some of the crewmen not taking to this reveal gently, in 1768, Philibert and Jeanne decided to stay on the island of Mauritius where they stayed for many years.
 
Jean Batten – New Zealand Record-Breaking Aviator 
Another great woman in history, Jean Batten, born in Rotorua in 1909, decided early on that she wanted to learn to fly. On a holiday in Sydney in 1929 she took a flight with famous Australian aviator Charles Kingsford Smith and a year later, she went to England and started her journey to learn to fly at the London Aeroplane Club. 
One of the things she really wanted to do was to break the women's record for flying between England and Australia solo. She tried twice before being successful in 1934 and the flight only took 15 days (which seems extremely long nowadays but was the record back then!). After that, she did the return flight back to England and set a new record for the first woman to fly between the two countries return!
What happened next was a succession of records: fastest crossing of the South Atlantic Ocean, the first woman to fly from England to South America, and in 1936, one of her most notable achievements, she succeeded at making the first solo flight from England to New Zealand in a record time of 11 days which stood as a record for 44 years!

Amelia Earhart – First Woman to Fly Solo
When talking about women who have changed the world, you can't go past Amelia Earhart! But did you know that Amelia Earhart only flew planes in her spare time? That never stopped her from breaking all kinds of piloting world records. She was the first female passenger to fly across the Atlantic in 1928 and in 1932 she was the first female pilot to fly transatlantic solo.
When she wasn't flying further, higher, and faster than most people in the air, Amelia was a women's advocate. She co-founded the Ninety-Nines in 1929, a women's pilot organisation (still operating today), pushed for the Equal Rights Amendment, provided social services to newcomers at Boston's Denison House, a woman-run settlement providing social and educational services to local residents, and served as a women's career consultant at Purdue University.
 
Elizabeth 'Brave Bessie' Coleman – First African American, Native American Female Pilot
Born in 1892, Brave Bessie earned her nickname both in and out of the cockpit. As a child, Bessie walked 6km every day to the segregated school which she attended (when she wasn't helping her family at the farm). She worked hard and saved up to attend Oklahoma Colored Agricultural and Normal University before moving to Chicago. 
Bessie wanted to fly. But as a woman, a Native American, and an African American, she wasn't allowed to attend pilot school in the USA. What did Bessie do? She learned French and moved to Paris in 1920 where she could earn her international pilot's license. She returned to America as the first Native American and first Black woman with a pilot's license and she made her career wowing crowds with her stunt-flying shows; becoming a true icon for all independent women around the world!
 
Helen Thayer – First Woman to Walk Solo to The Magnetic North Pole (and she's a Kiwi!)
You might not have heard about Helen Thayer before, but she is actually a New Zealander and one who has achieved some amazing things when it comes to exploring the world and adventuring. In fact, she is probably one of New Zealand's most notable explorers and definitely one of the world's iconic women we should all be celebrating. 
At age nine she climbed Mount Taranaki with her parents and family friend, none other than Sir Edmund Hillary (!) and at that moment she knew that mountaineering and adventuring were going to be part of her life forever.
She was a great athlete and represented New Zealand in discus at the 1962 British Empire and Commonwealth Games in Perth. She also competed in various other sports including track and luge. She moved to Guatemala in 1961 before moving permanently to the US in 1965 (which is possibly why this extraordinary woman is not as well-known in New Zealand). 
After that, she went on a number of expeditions and started a very long list of adventuring achievements: first woman to walk across the Sahara Desert from Morocco to the Nile River (which was 6440km long!), first woman to walk solo to the Magnetic North Pole (and at age 50!). She also walked across the Gobi Desert (2575km), kayaked 3,540km of the Amazon River, lived and studied a wolf den in the Yukon above the Arctic Circle for a year, and at 80 years old, she was the first person to walk solo from north to south across the Death Valley desert in California!
 
Emma "Grandma" Gatewood - First Solo Female Thru-hiker of the Appalachian Trail
When life got tough, Emma would find solace in nature. As a child, she shared a log cabin in Gallia County, Ohio, with her 14 siblings and her parents, and she often wandered into the woods to teach herself about wildlife and medicinal plants. Later in life, Emma would escape into nature to avoid her violent husband at a time when obtaining a divorce was difficult. 
When Emma was 67, in 1955, she decided to hike the Appalachian Trail (which is about 3,500km long!) - this time, not to escape, but just for "a nice lark". Her knowledge of plants and help from friendly strangers helped her become the first woman to thru-hike the entire trail and the first person to do so three times. 
Emma shared her love for hiking well into her eighties. She blazed a 48km trail in Ohio and organised an annual hike through Hocking Hills State Park for thousands of people. In 2012, she was inducted into the Appalachian Trail Hall of Fame.
 
Dame Naomi James – First Woman to Sail Solo around the World via Cape Horn
Another inspirational Kiwi woman, Dame Naomi James was born in 1949 and grew up on a remote dairy farm in Hawkes Bay. She didn't learn to swim until she was 23, and yet became one of New Zealand's most famous ocean sailors. 
She learned to sail with her future husband and skipper, Rob James while in France in 1975. And only two years later decided to sail around the world on her own, becoming the first woman to sail solo via Cape Horn - and the second woman to sail solo around the world full stop! She left Dartmouth, England, on 9 September 1977 and completed her voyage in 272 days, which beat the round-the-world sailing record (of any gender) by two days!  
In recognition of this incredible achievement, she was made a Dame Commander of the Order of the British Empire in 1979, making her the youngest New Zealander at the time to receive a damehood at age 29 - what an inspiration!

 
Meet 7 Inspiring Women in Travel Today
Kate McCue
When Lisa Lutoff-Perlo, president of Celebrity Cruises, asked Kate to apply to be Celebrity Summit's commanding officer, Kate was more than ready! She'd been climbing the ladder since 1996 when she began her studies at California State Maritime Academy. Since then, Kate's worked in cargo ships, as a catamaran deck hand, a third mate, and a second officer. As America's first female cruise liner captain, Kate will be taking the helm of the Celebrity Beyond later this year. 

 
Evita Robinson
Evita is the founder of Nomadness TV and Nomadness Travel Tribe, a predominantly Black femme community of about 25,000 members in 40 countries. She is outspoken about improving the representation of African Americans in the travel industry. Evita is a Contributing Editor of Condé Nast Traveler Magazine, a keynote speaker, TED Resident, and a consultant for Destination Marketing Organizations.

 
Cassandra De Pecol
Cassandra's been a very busy woman. She broke not one but two Guinness World Records in 2017 by becoming the first woman on record to travel to every country in the world, and she's yet to slow down. Cassandra is a public speaker, an author, an Ironman athlete, and she'll be travelling to space with Virgin Galactic as their first sponsored astronaut. 
Cassie is also the CEO and founder of Her International Inc., which funds female-driven projects that address the United Nations Sustainable Development Goals.
 
Jessica Nabongo
Ugandan-American Jessica Nabongo is not only the first recorded Black woman to visit every UN-recognised country in the world, but her travels have also taken her to 195 countries and 10 territories. Her epic journey is far from complete though! Jessica is a public speaker, a writer, and an entrepreneur. She's currently busy as the founder of Jet Black, a boutique luxury travel firm with trips curated from her epic adventures, and the founder of her lifestyle brand, The Catch.
 
Lexie Alford
Lexie was born to travel. Her family runs a travel agency in California, and by the time she was 18, Lexie had already visited 72 countries. She became the youngest woman to travel every country in the world, 196 countries, at the young age of 21 (a record which has yet to be broken). For Lexie, travelling solo was more than just fun. "I was determined to show everyone that the world isn't as scary as the media portrays it to be and that there's kindness everywhere," she said. 
 
Melissa Roy
Melissa became the first South Asian woman to travel to every country in the world, including all 7 continents, and all 50 American states. She loves to skip the hotel and stay with local hosts, and she keeps in touch with over 200 host friends she's made along the way. 
Melissa completed her round-the-world trip on 27 December 2019, with a visit to her "ancestral homeland", Bangladesh. She said about her trip, "Saving Bangladesh for last was a tribute to my late father whom I'd seen for the last time on my sixth birthday. Finding the small village and the exact house where he grew up was nothing short of powerful and moved me to tears."

 
Melanie Waters-Ryan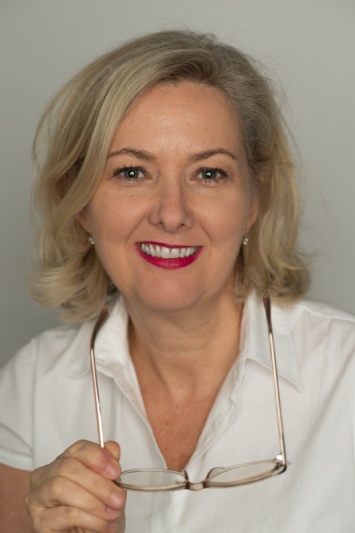 Melanie Waters-Ryan from Flight Centre Travel Group.
Excuse us for tooting our own horn, but we can't help but shout out our very own Mel! Melanie is the Chief Executive Officer of Leisure at Flight Centre Travel Group based in Brisbane. She began her Flight Centre career as a consultant in 1987 and has been leading by example through so many different roles ever since. 
What's her secret sauce? Melanie says, "Being a woman has never held me back. In fact, I credit it as a key factor in many of my successes over the years. Women have an uncanny ability, I believe, to combine both the hard and soft skills that are required to succeed not just in business but in many aspects of our lives."
We hope these tales of influential women in history and famous female icons in the world of travel have inspired you to travel more and made you dream of exploring the globe once again soon! To inspire you even more, make sure you check out our blog with our selection of 19 of the best travel podcasts and our list of 28 movies that will make you travel the world from your couch! 
Start planning your next trip today by checking out our current best deals!