14 Places You Must Visit In Tasmania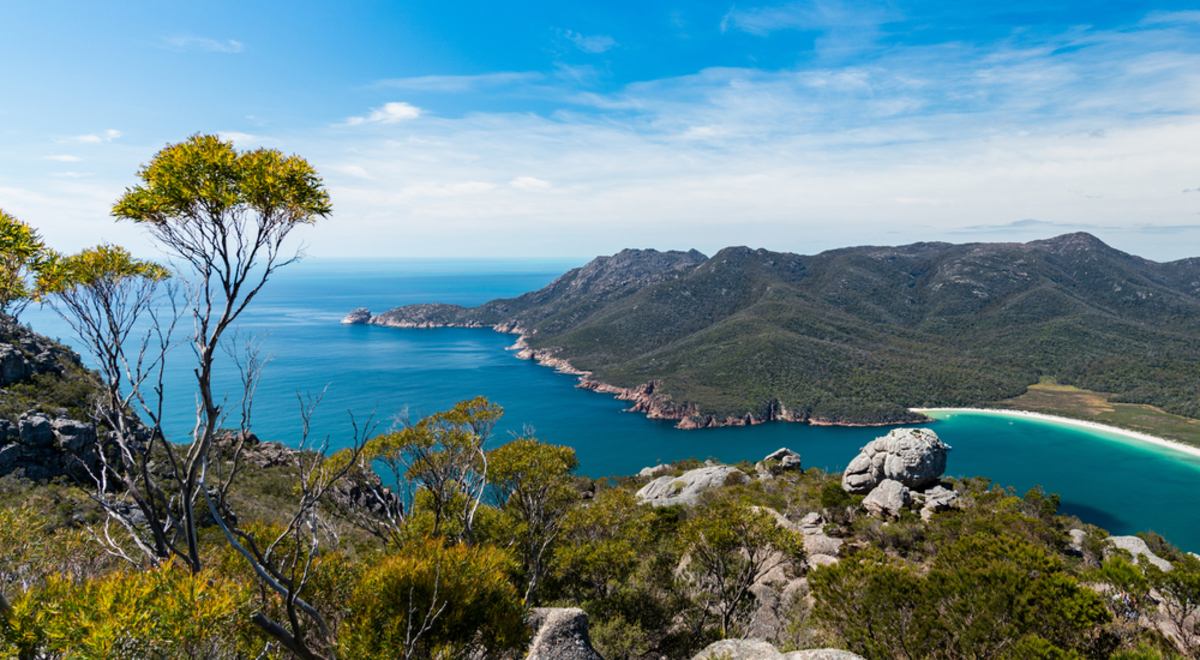 ---
---
There's no other Australian state quite like Tasmania and now that Air New Zealand is flying direct to Hobart, it's easier than ever for Kiwis to get to Tasmania. Why is Tasmania so unique? For one, it's an island; it can brag (and does) about having the cleanest air in the world. The natural beauty is, of course, a big draw card, with unique landscapes from the alpine beauty of Cradle Mountain to the crystal clear waters in the Bay of Fires. Its people are creative and resourceful, which means there are endless food producers, wineries, distilleries, antique stores, local artisans and more to fuel up and get lost in. It's got some of the best food and wine in the world, and famous art institutions too. Summed up, there's really not much that Tassie doesn't offer.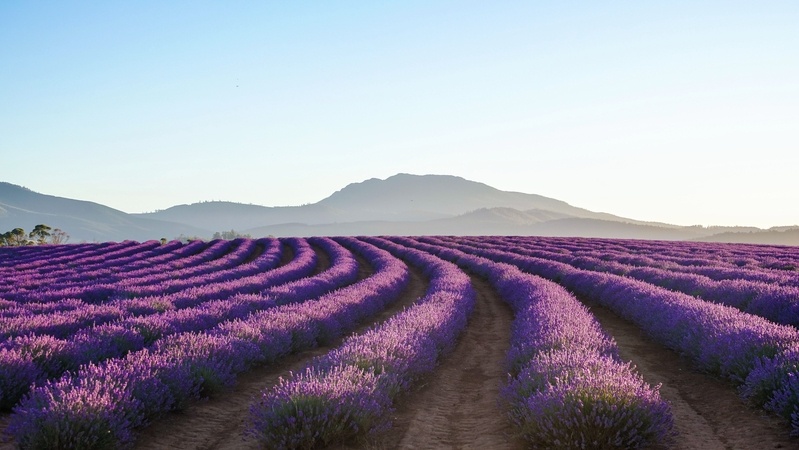 Launceston's lavender fields, Tasmania. Image credit: Getty Images
1. Hobart
Starting with the state capital, Hobart is the little city that could. A vibrant centre of arts and culture, with more than a few award-winning restaurants and bars, and the home of the Australian Antarctic division, it's got quite a lot going for it. Make sure you take the ferry out to MONA for a day of boundary-pushing art; make time for a bar crawl around Salamanca and Battery Point; and drive up to Mount Wellington for some breathtaking views (literally, it's often very windy!).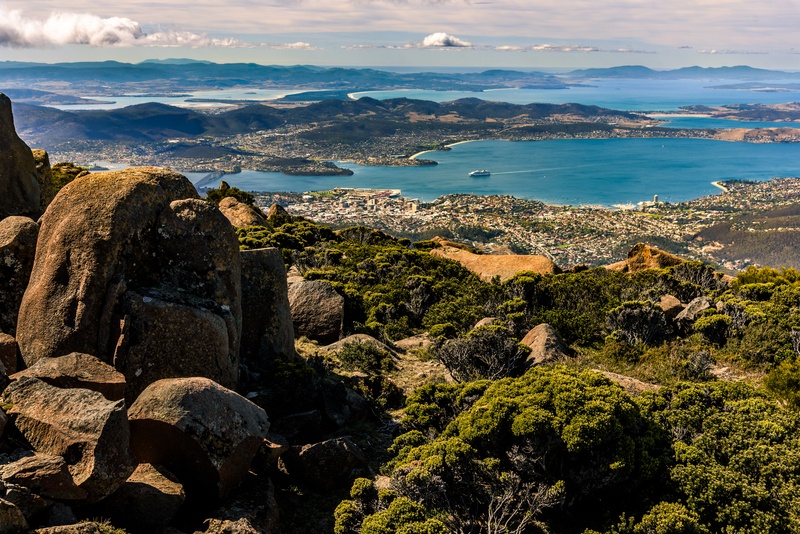 View of Hobart from the top of Mt Wellington, Tasmania. Image credit: Getty Images
2. Richmond and the Coal River Valley
You can do this as a day trip from Hobart, or on your way further afield. The Coal River Valley is just 20 minutes out of Hobart, and is dotted with excellent wineries. Be sure to call in for a wine tasting and lunch at beautiful Frogmore Creek, stop for wine and cheese at Coal River Farm, and enjoy a tasting at any of the many other vineyards along the route.
If you are in the mood for a road trip, we recommend driving through the valley to start your day in the historical town of Richmond, home to a grand Georgian bridge built in the 1820s. The town's main street is lined with beautifully preserved sandstone buildings, a popular bakery and sweet shop, and a handful of quaint boutiques. From here, make your way back through the valley for some afternoon wine tastings.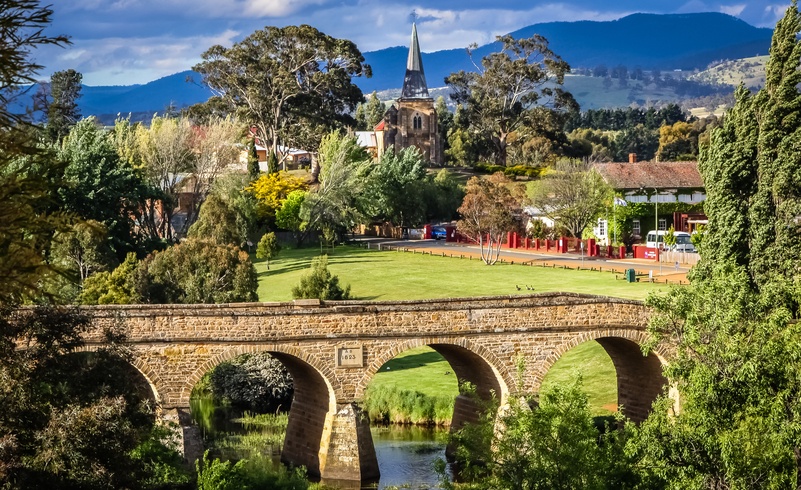 Richmond Bridge, Tasmania. Image credit: Getty
3. Ross
This little town is often overlooked by travellers due to its location; it's just off the Midland Highway in the geographical heart of Tassie. The Midland Highway is often only used for commuters trying to get between Hobart and Launceston via the fastest route. Little do many of those drivers know that the fairytale village of Ross is passing right by them! Listed on the Register of the National Estate, Ross is filled with historic sandstone buildings and another impressive Georgian bridge - all convict built. There's the Ross Female Factory that outlines convict history, antique shops to explore, and of course the local bakery, which has been using a semi-scotch brick wood fired oven for over a century.
4. Port Arthur
Speaking of convict history, Port Arthur is Tasmania's, and one of Australia's most important historical convict sites. Originally a penal settlement and timber station in 1830, Port Arthur then became a timber mill, a ship-building factory and industrial prison. The last convict left the settlement in 1877. An incredibly sobering, but fascinating site, this is a must-do on any Tasmania trip.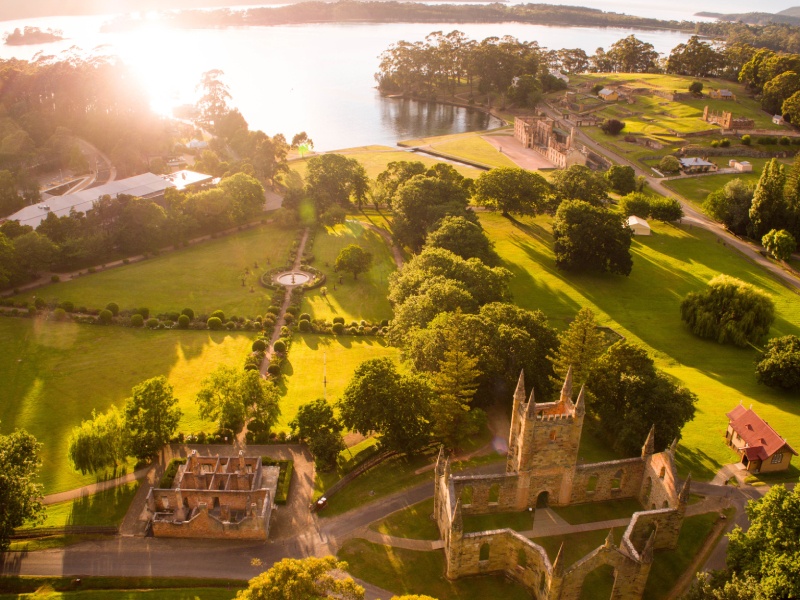 Port Arthur Historic Site, aerial view of the church, Tasmania. Image credit: Hype TV
5. Maria Island
Located just off Tassie's East Coast, Maria Island is a wildlife sanctuary with historic ruins, mountainous cliffs and bays. It's also home to the most intact convict probation station in Australia. Accessible by ferry, you can take a day trip here, or camp for a few nights. There are walking and cycling trails around the island that give you access to excellent bird watching spots, plus myriad wildlife. On land there are wombats, Tasmanian Devils, pademelons and wallabies to spot, while whales and seals are often seen in the surrounding waters.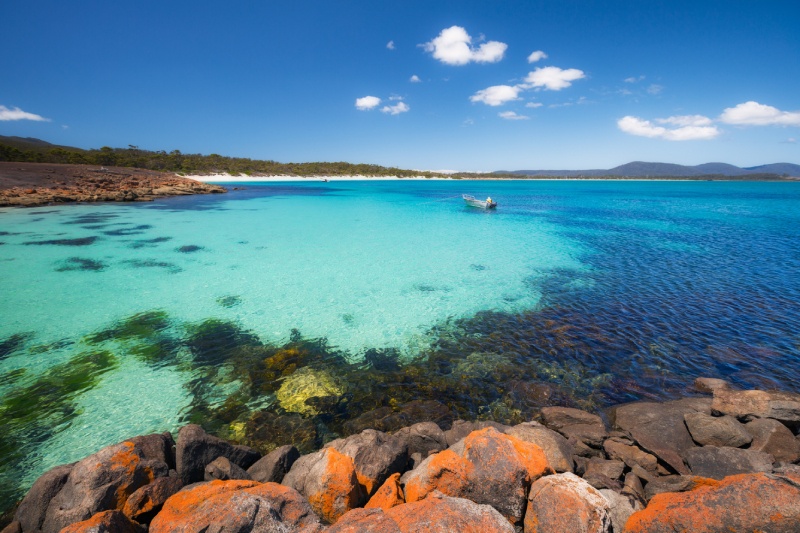 Maria Island, Tasmania. Image credit: Tourism Australia
6. Wineglass Bay
Wineglass Bay is the most photographed scene in Tasmania, and it's not difficult to see why. While the shape of the bay does in fact resemble a wine glass, the name of this beautiful place comes from a much darker history. In the 1820s whalers would harpoon whales in the bay, staining the blue waters red. Today, it's part of the pristine Freycinet National Park. Visitors can take the short walk to the Wineglass Bay lookout, or hike up Mount Amos for a stunning view over the region.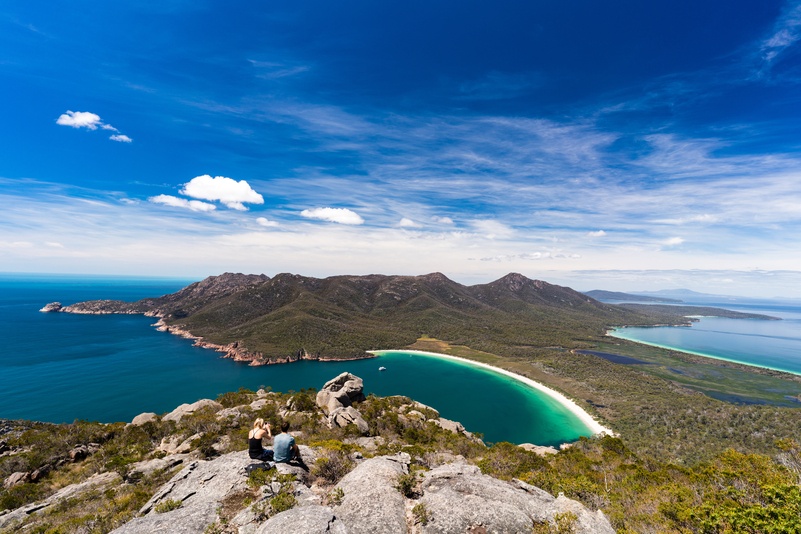 Wineglass Bay, Tasmania. Image credit: Getty Images
7. Bay Of Fires
Stretching over 50 kilometres from Binalong Bay to Eddystone Point, Bay of Fires' orange lichen-covered granite boulders, bright white sand and clear blue waters are an incredible sight. The area is known for excellent game fishing around the offshore reefs, while on shore there are many walking tracks to explore. Keep your eyes peeled for middens - shell and bone dumping grounds used by the original indigenous residents of the region.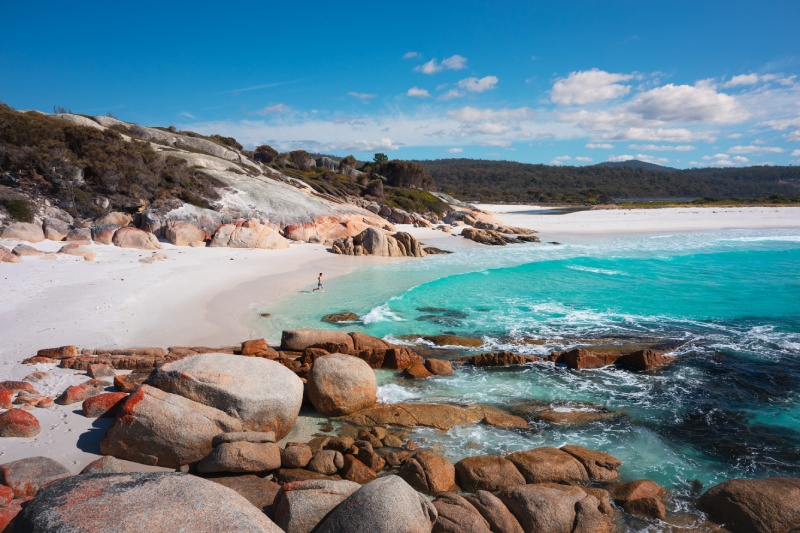 Sloop Reef, Bay of Fires, Tasmania. Image credit: Tourism Australia
8. Tamar Valley Wine Route
Tamar Valley is to Launceston what the Coal River Valley is to Hobart, though much larger; it's home to no less than 32 vineyards and 60 food producers. From the famous sparkling of Jansz to the tried and tested pinot noirs at Pipers Brook and Josef Chromy, there are flavours to suit all palettes here. Aside from the big name vineyards, there are also many independent wineries producing delicious drops and pushing the boundaries with flavours and methods. Break up your winery hopping with a stop at Bridestowe Lavender, or a historic stroll through the maritime settlement of George Town, Australia's third oldest settlement after Sydney and Hobart!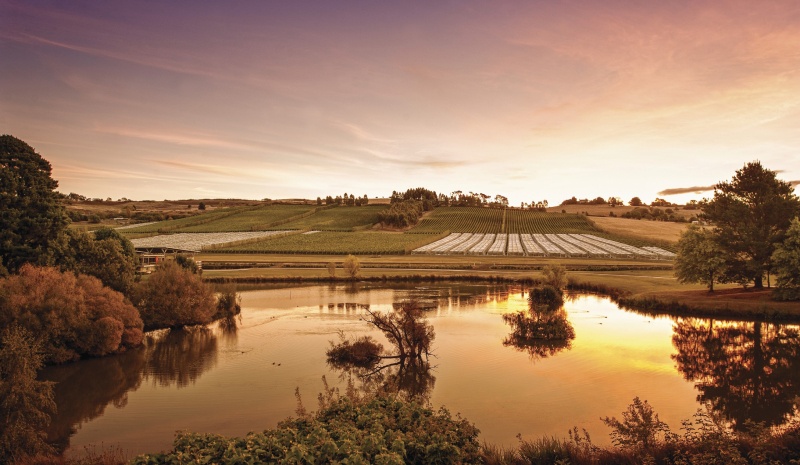 Views over Josef Chromy vineyard, Tasmania. Image credit: Josef Chromy Wines Pty Ltd
9. Deloraine
A delightful riverside town classified by the National Trust, Deloraine is a lively hub that hosts Australia's largest art and craft fair each November, when the town's population swells from around 2,000 to 30,000! The quaint Georgian main street is lined with great boutiques, bakeries and cafes, while outside of town you can explore the limestone caves at Mole Creek Karst National Park, and hop between the many farm experiences to sample honey cheese, salmon, berries and more.
10. Stanley
In Tasmania's far north west, Stanley is picture perfect. Nestled below The Nut, a giant volcanic plug that rises above the town, Stanley's streets are lined with colourful cottages that overlook the bay and surrounding valley. If you're up for a challenge, the short, but very steep climb up The Nut is well worth the views. Then once the sun has set, head down to the water to see little penguins returning to their nests for the night.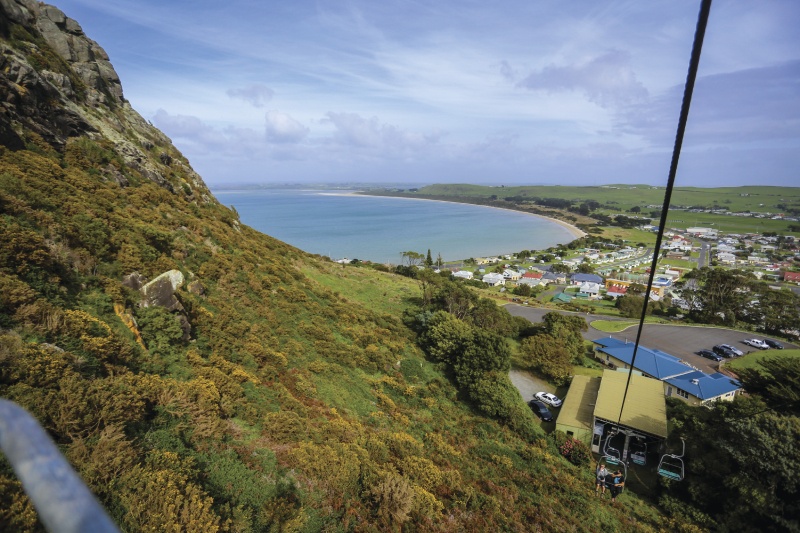 The Nut State Reserve, Stanley. Tasmania. Image credit: Tourism Australia
11. Cradle Mountain
After Wineglass Bay, this is probably the most famous site in the Apple Isle. A pristine alpine region, visitors can walk around Dove Lake, spot wombats, or make the more challenging hike to Cradle Mountain itself. This is also the starting point of the multi-day Overland Track that walkers follow south to Lake St Clair.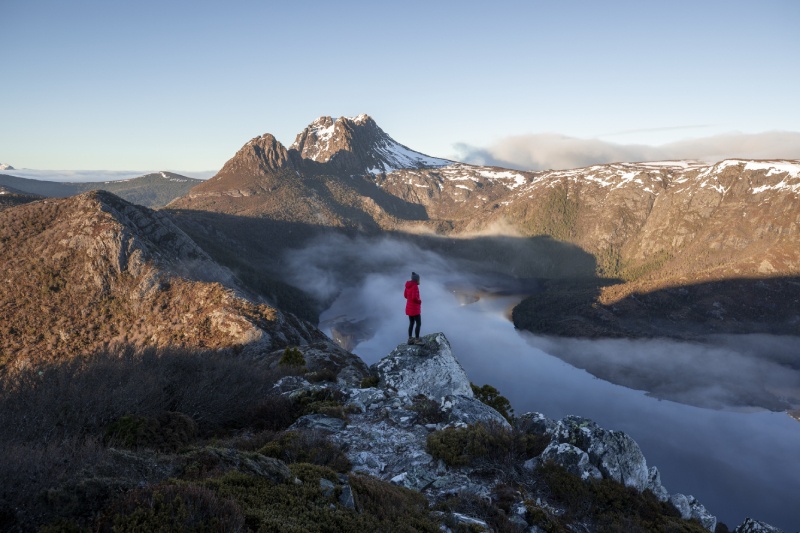 Hansons Peak, Cradle Mountain, Tasmania. Image credit: Tourism Australia
12. Strahan
One of the most remote towns in Tasmania, Strahan is situated on the far west coast, and it is this remoteness that provides its biggest drawcard. The renowned Gordon River Cruise that departs from Strahan takes visitors deep into untouched wilderness, inaccessible by land in the Franklin-Gordon Wild Rivers National Park. Strahan is also the departure point of the West Coast Wilderness Railway, and its cute village has become a charming tourist hub, home to beautiful accommodation options and a variety of eateries and stores.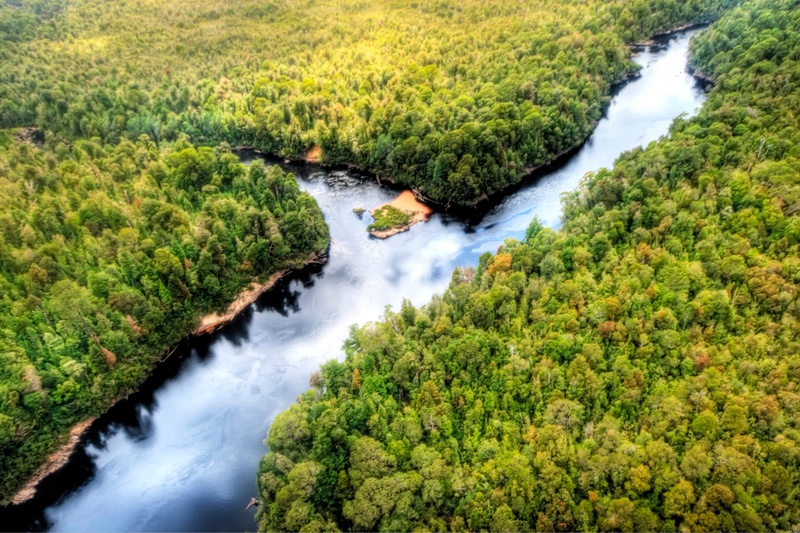 View of the Franklin and Gordon River, Tasmania. Image credit: Getty Images
13. Bruny Island
No list of Tasmania's top destinations could leave off Bruny. Accessible from the mainland via ferry south of Hobart, Bruny is home to incredible wildlife including fur seals, little penguins, albatross, wedge tail eagles, white wallabies and more. You can head to the Neck Lookout for a view of the narrow sandbar that connects the two ends of the island, and while you're there make sure you head to Bruny Island Cheese to sample the local goods.
Bruny Island, Tasmania. Image credit: Tourism Australia
14. Mount Field
It must be noted that there are hundreds, even thousands of waterfalls and wilderness walking tracks dotted around Tasmania to explore. Mount Field is just one of these, an easy drive from Hobart. Tasmania's first national park, Mount Field is home to popular Russell Falls, which featured on Australia's first postage stamp! There are plenty of other walks to explore including to Lady Barron Falls, Horseshoe Falls, and the summit of Mount Field itself.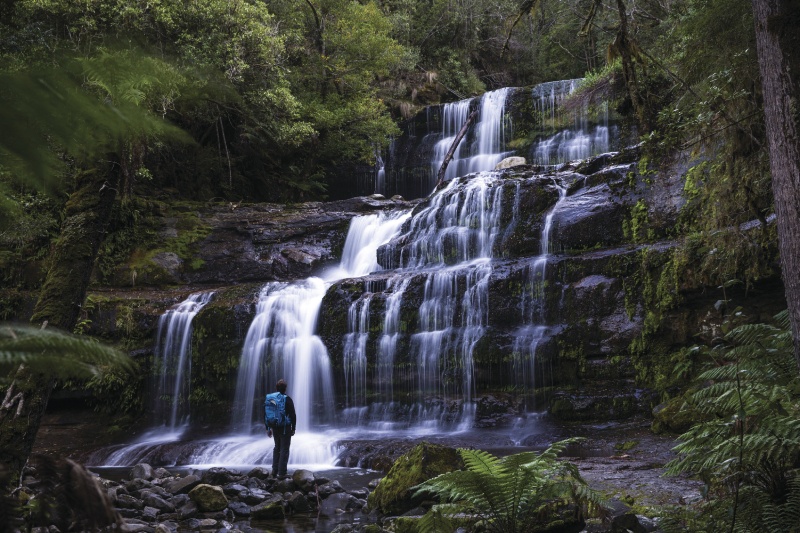 Waterfall, Mount Field National Park, Tasmania. Image credit: Sean Scott Photography (through Tourism Australia)
Feeling inspired? Book your flights to Tasmania here or check out our Tasmania holiday deals here!
 
This blog was originally written by Vicki Fletcher for Flight Centre Australia.