The Best Of Queensland: Top 13 Experiences You Should Try
Queensland offers a wealth of unrivalled travel experiences, from the world's largest sand island and outback culture, to dinosaur bones and lush rainforests.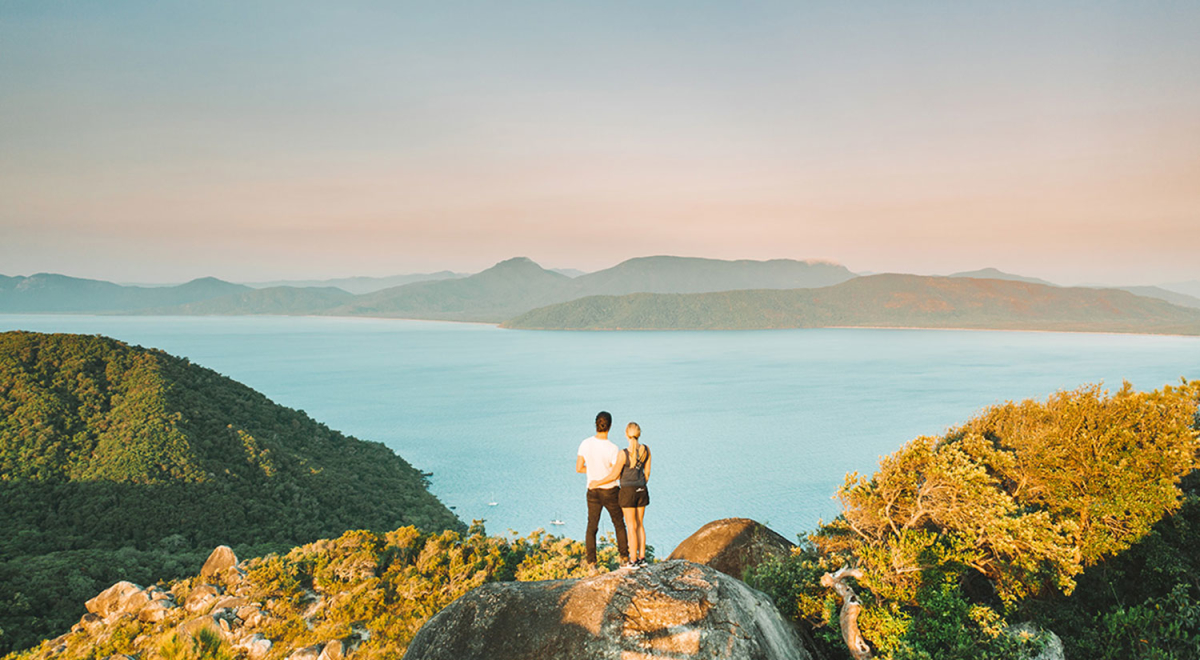 ---
---
Queensland offers a wealth of unrivalled travel experiences, from the world's largest sand island and outback culture, to dinosaur bones and lush rainforests.
---
We've compiled a list of the top 13 experiences (and then some), so when you visit the Sunshine State you won't have to miss a single thing.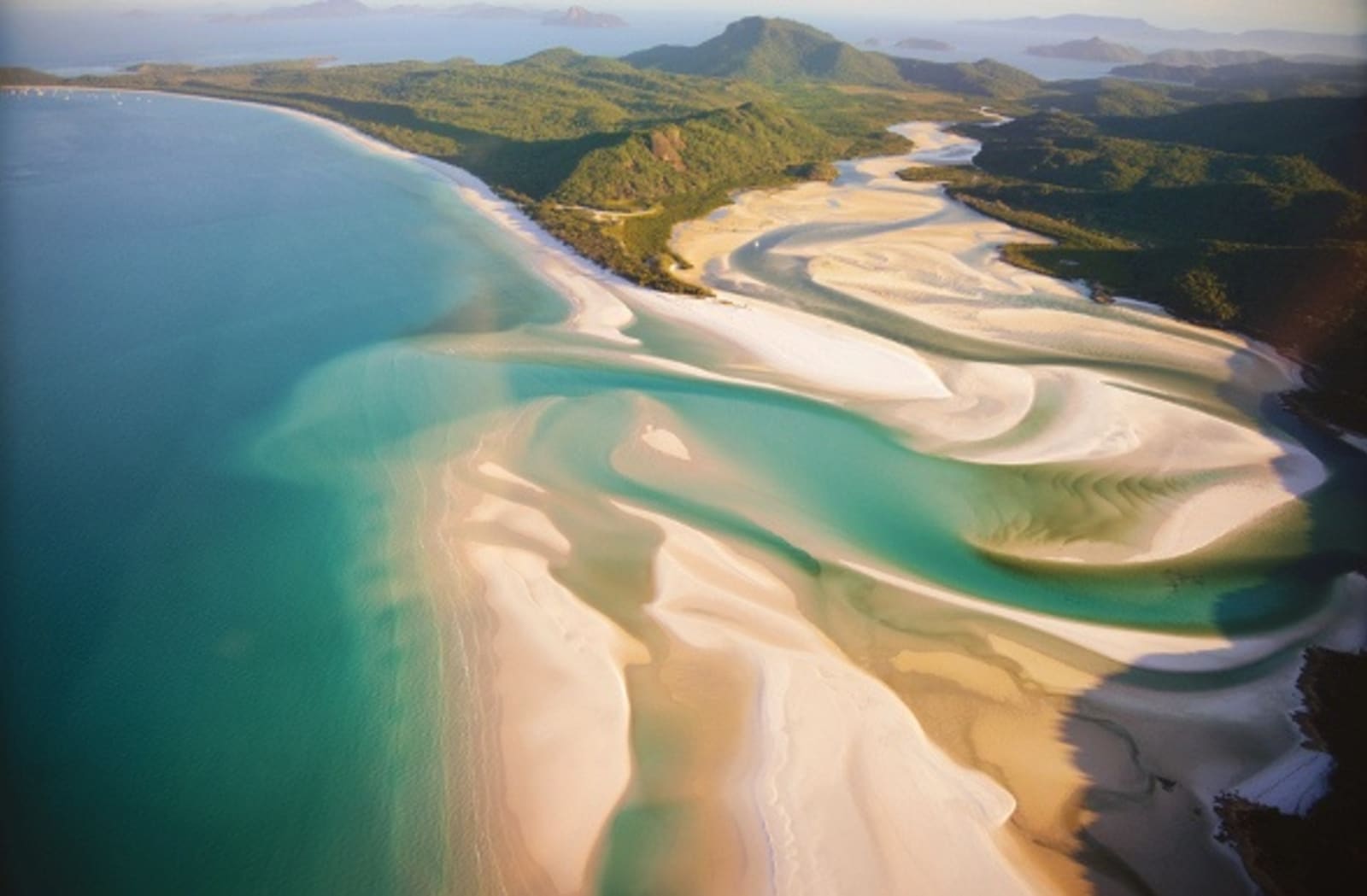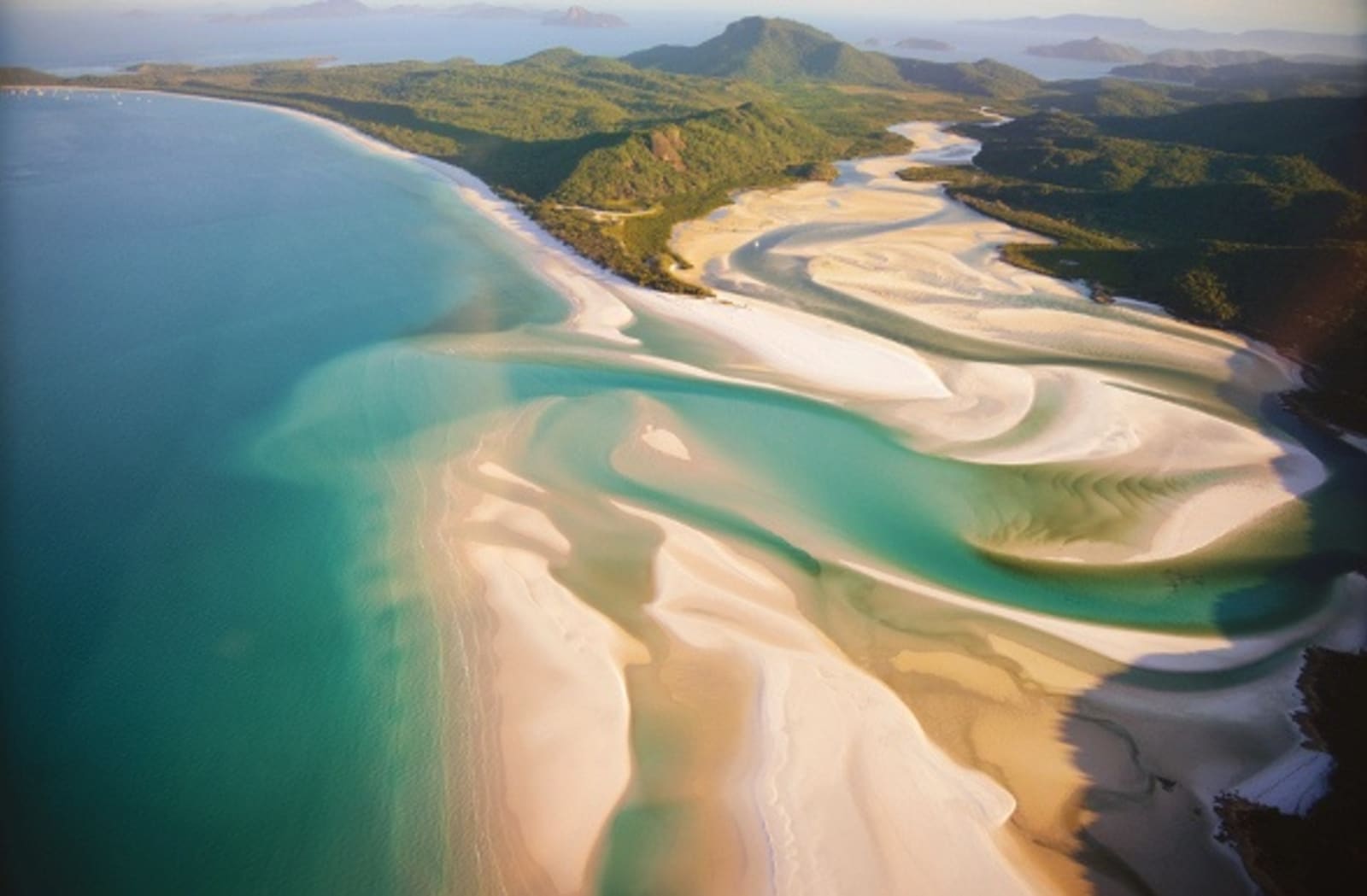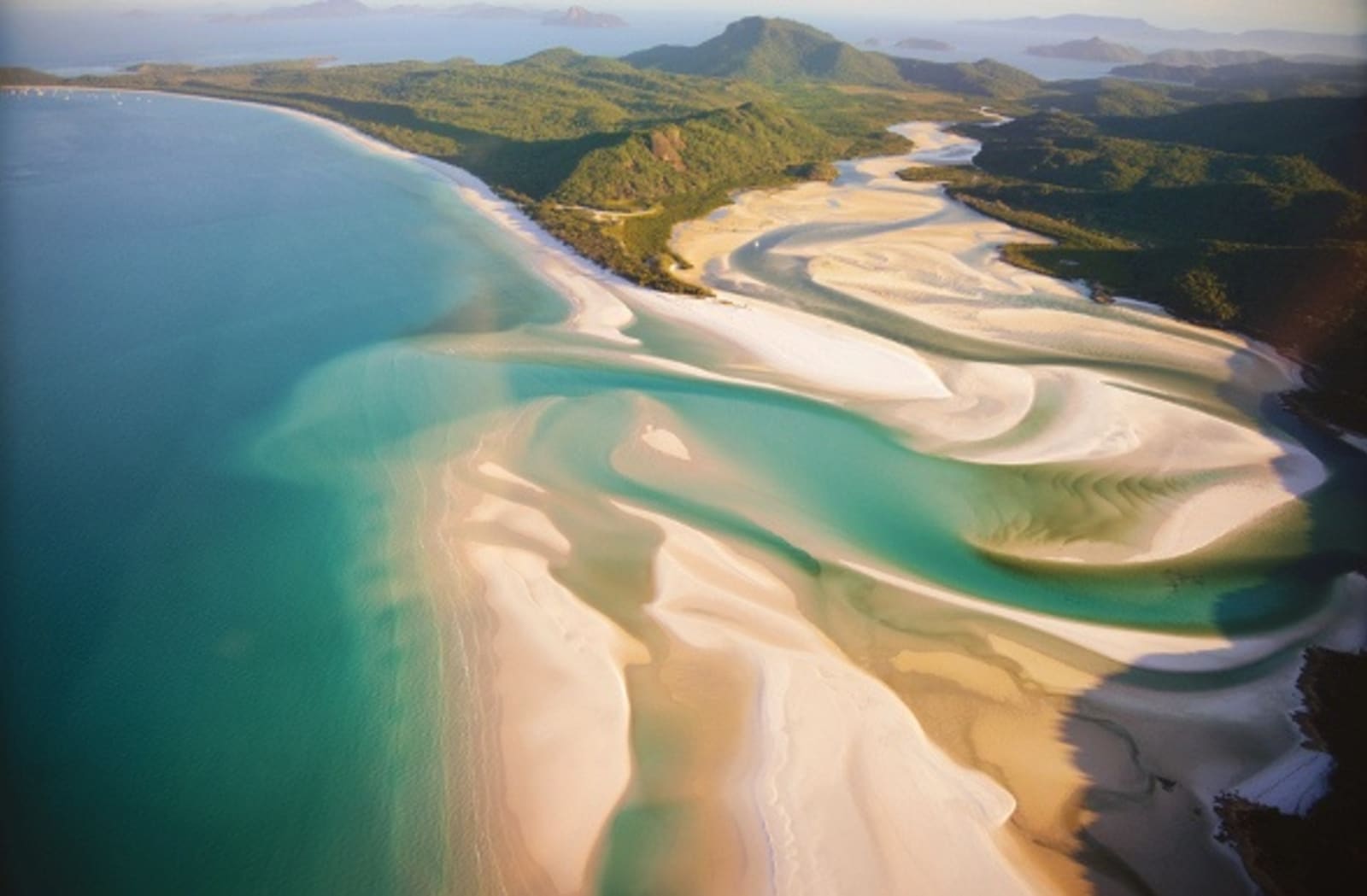 1. The Whitsundays
Sunset sailing
Navigate your way around some of the most beautiful islands in the world
Bring your own boat, rent one or step aboard a chartered yacht and sail the 74 islands of the Whitsundays, ensuring you drop anchor at dazzling Whitehaven Beach, known worldwide for its powder-white sand.
Keen beginner yachties can also partake in a learn-to-sail course taught by a number of professional sailing operators.
Also drop anchor at...
Moreton Bay
Sailors love the protected waters of Moreton Bay, off Brisbane, where places like the Royal Queensland Yacht Squadron offer novices the opportunity to jump aboard a boat and join a crew for WAGS (Wednesday Afternoon Go Sailing).
South Stradbroke Island
Tipplers Passage has been at the tip of the Gold Coast sailing set's tongue forever. There are a number of cruises and charters that take guests to this pretty spot, which is host to a cafe and camping site.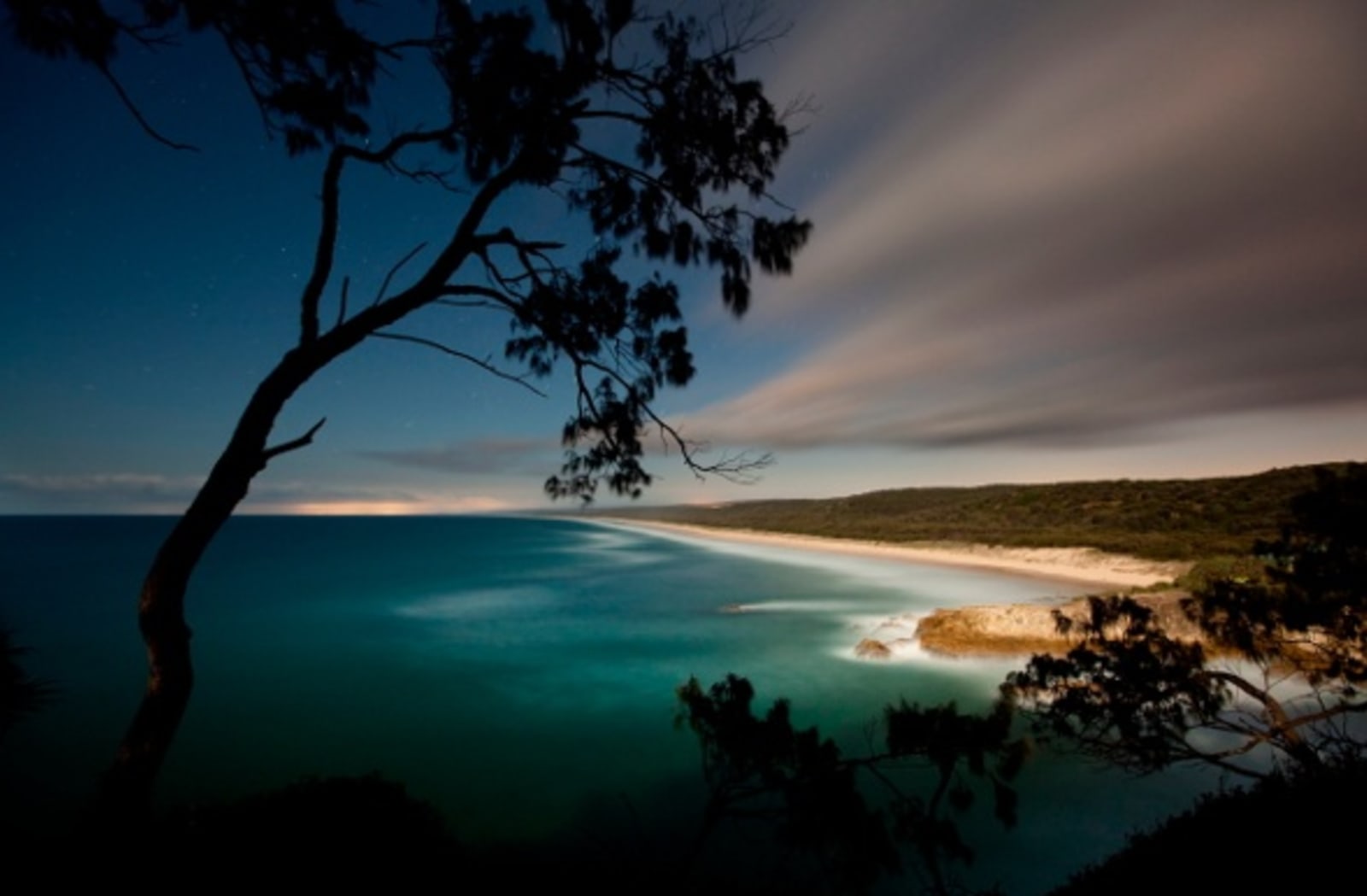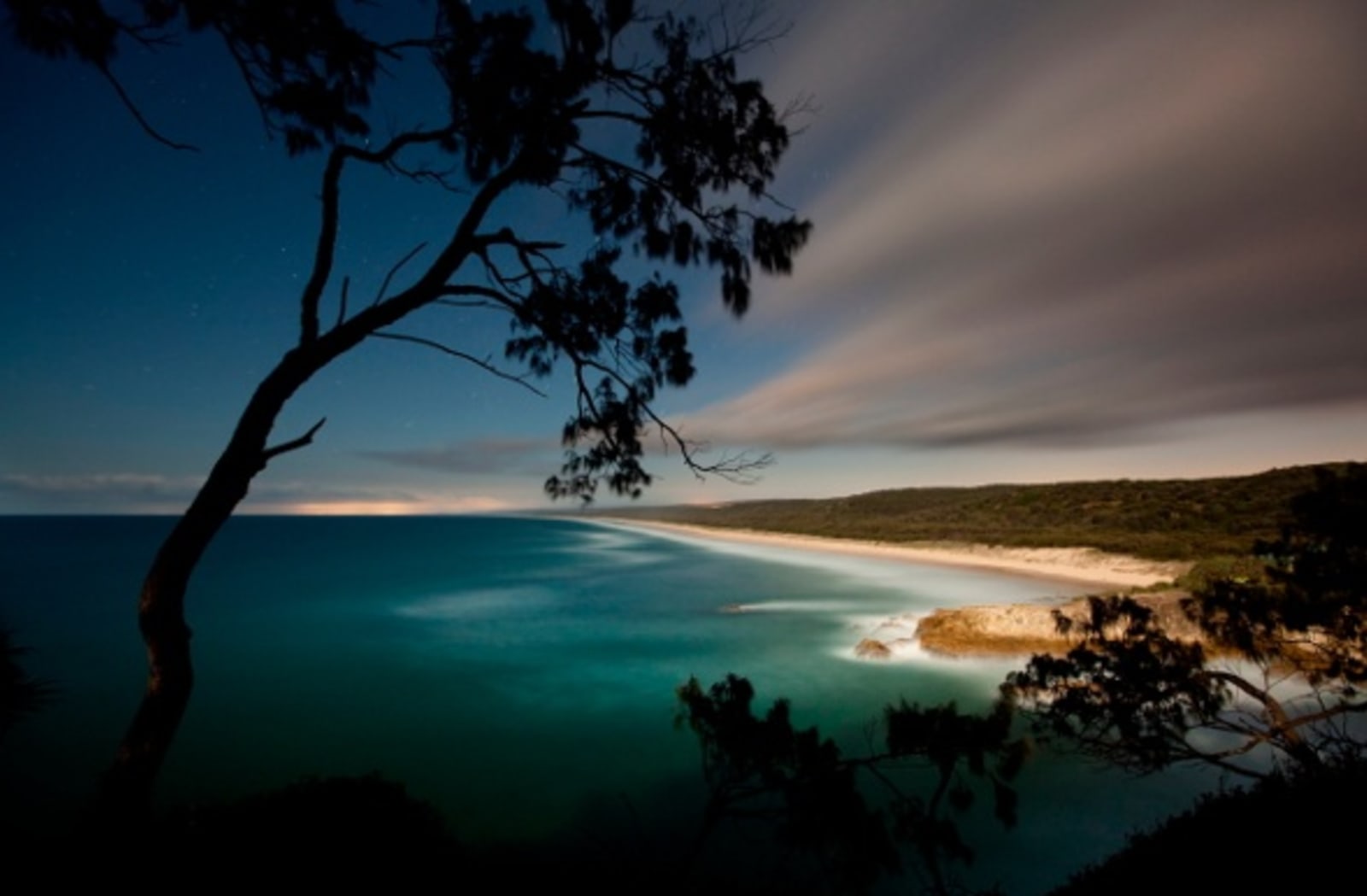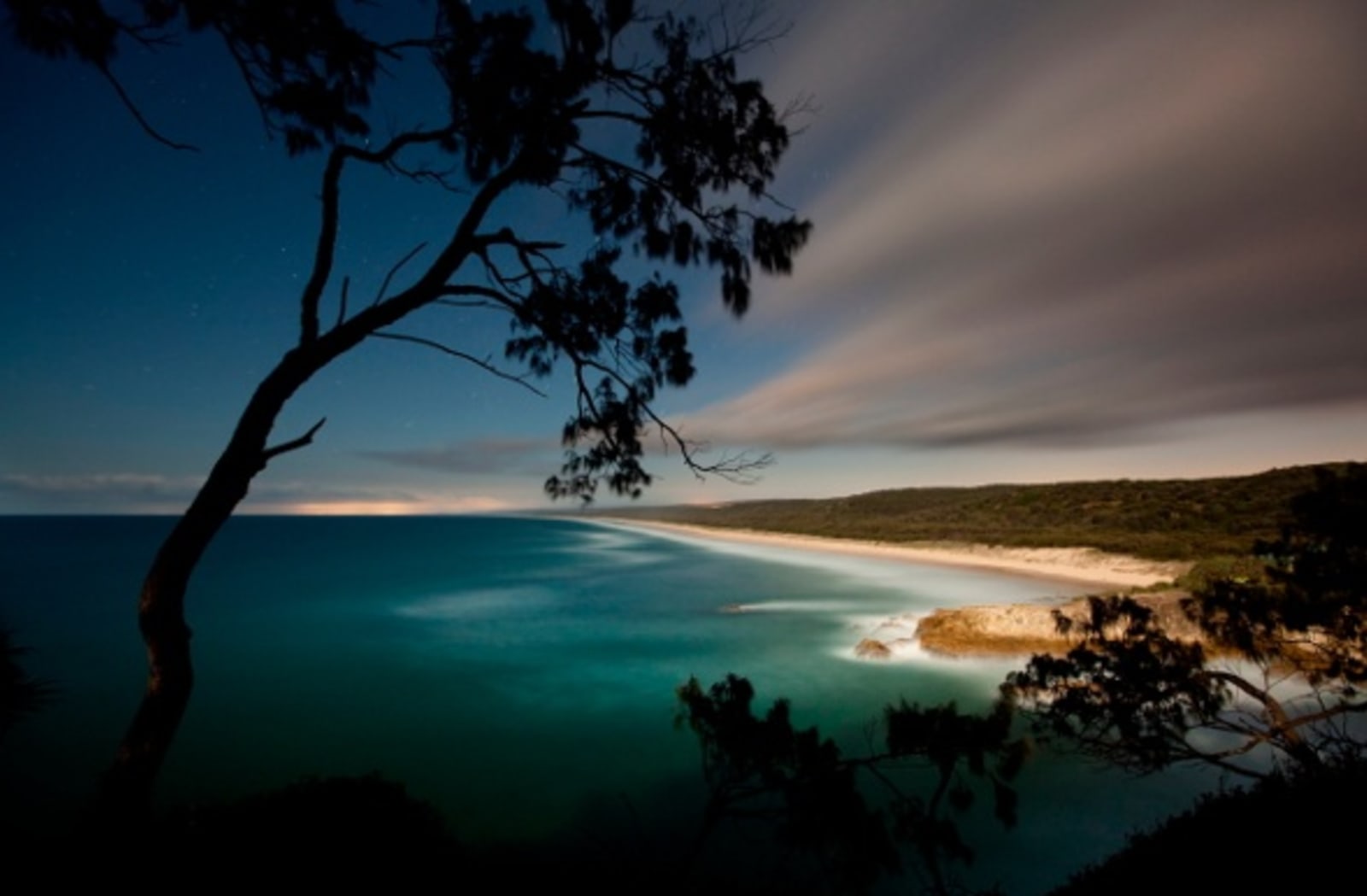 2. Brisbane
Captivating culture
Discover Brisbane's beating heart
The perfect way to measure the pulse of a destination is through its culture, and a stroll through the South Bank precinct reveals a cornucopia of colour. It is entirely possible in just one day to watch a performance, admire Australian art, investigate your family history, marvel at dinosaurs, dine and shop.
Start at Queensland Museum before winding towards Queensland Art Gallery, which flows on to State Library of Queensland and Gallery of Modern Art (GoMA). For a grand finale, end the evening with a show at Queensland Performing Arts Centre.
Culture vultures will also enjoy...
Embracing the Indigenous heritage of Tropical North Queensland
Just north of Cairns, discover the Tjapukai Aboriginal Culture Park, which tells the tale of the local Tjapukai people through music, dance, food, face-painting, didgeridoo playing and boomerang throwing. Founded more than 25 years ago, Tjapukai holds the record for Australia's longest running stage show.
Learning about Queensland's outback legends
The Australian Stockman's Hall of Fame and Outback Heritage Centre in legendary Longreach in Central West Queensland provides an informative and entertaining snapshot of remote Queensland life in Outback Queensland. Think horses, cowboys, rodeos and whip cracking.
3. Fraser Island
Explorer adorers
Savour the shifting sands of Fraser Island
There's only one way to experience Fraser – the world's largest sand island – and that's via 4WD. Take your own vehicle or join a Beauty Spots Tour through Kingfisher Bay Resort.
Incorporating all of the island's highlights, from the Maheno shipwreck to 75 Mile Beach, it will take you through ancient rainforest and around inland lakes and freshwater creeks. Take your togs from some unforgettable swimming memories.
Further satisfy your spirit by...
Camping on Moreton Island
Queensland's Moreton Island boasts a variety of campsites, including the Wrecks campground, Ben-Ewa and Comboyuro Point on the western beach with its calm waters, Blue Lagoon on the eastern surfside, and North Point at the northern tip. Island highlights such as The Champagne Pools and Cape Moreton Lighthouse are only accessible via 4WD.
Digging for dinosaurs in the Outback
What started as a chance discovery on an Outback farmer's property has been transformed into The Australian Age of Dinosaurs. Head out to Winton – the home of 'Waltzing Matilda' – and sign up to join a crew to dig for ancient dinosaur bones that date back millions years.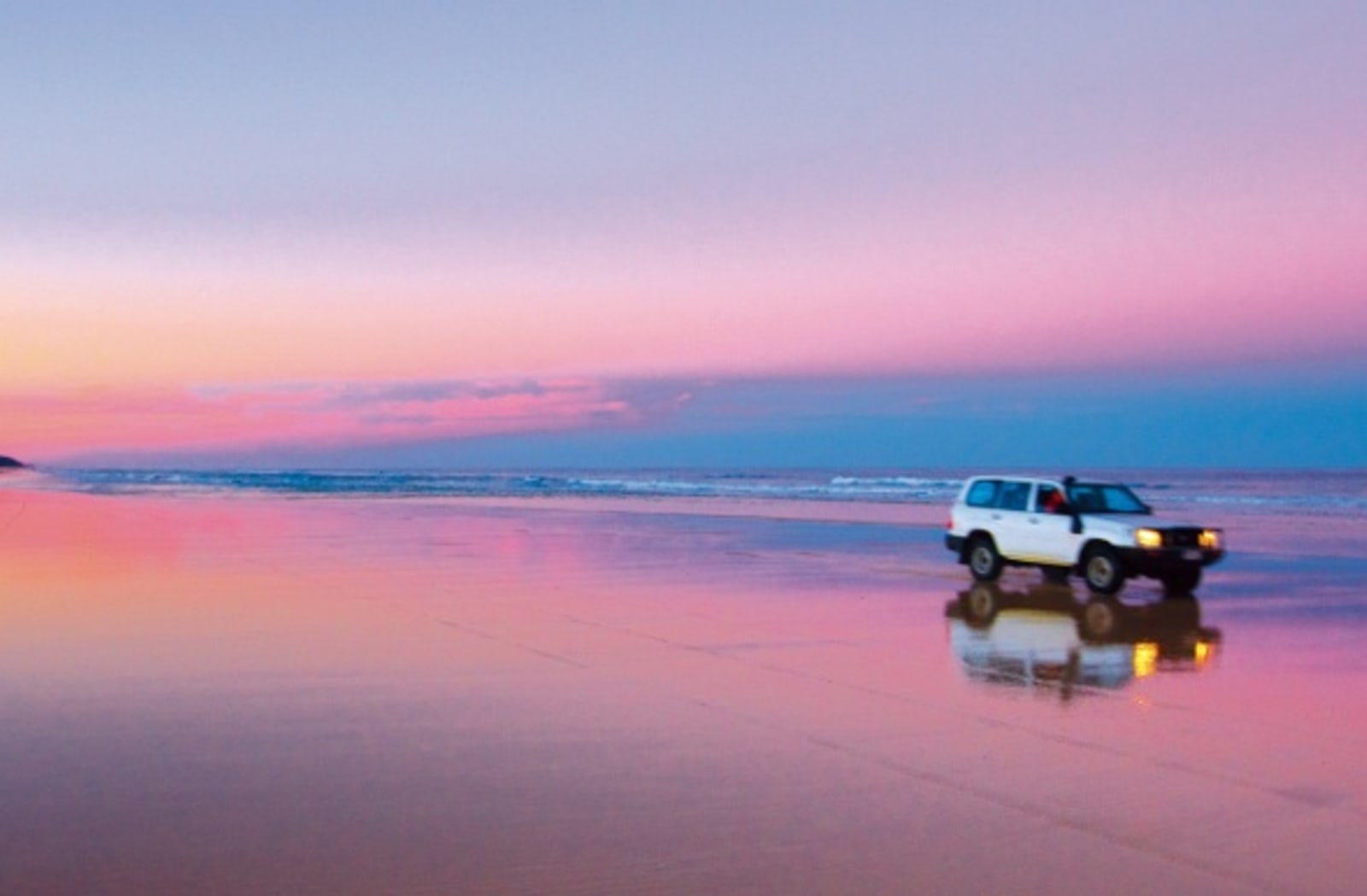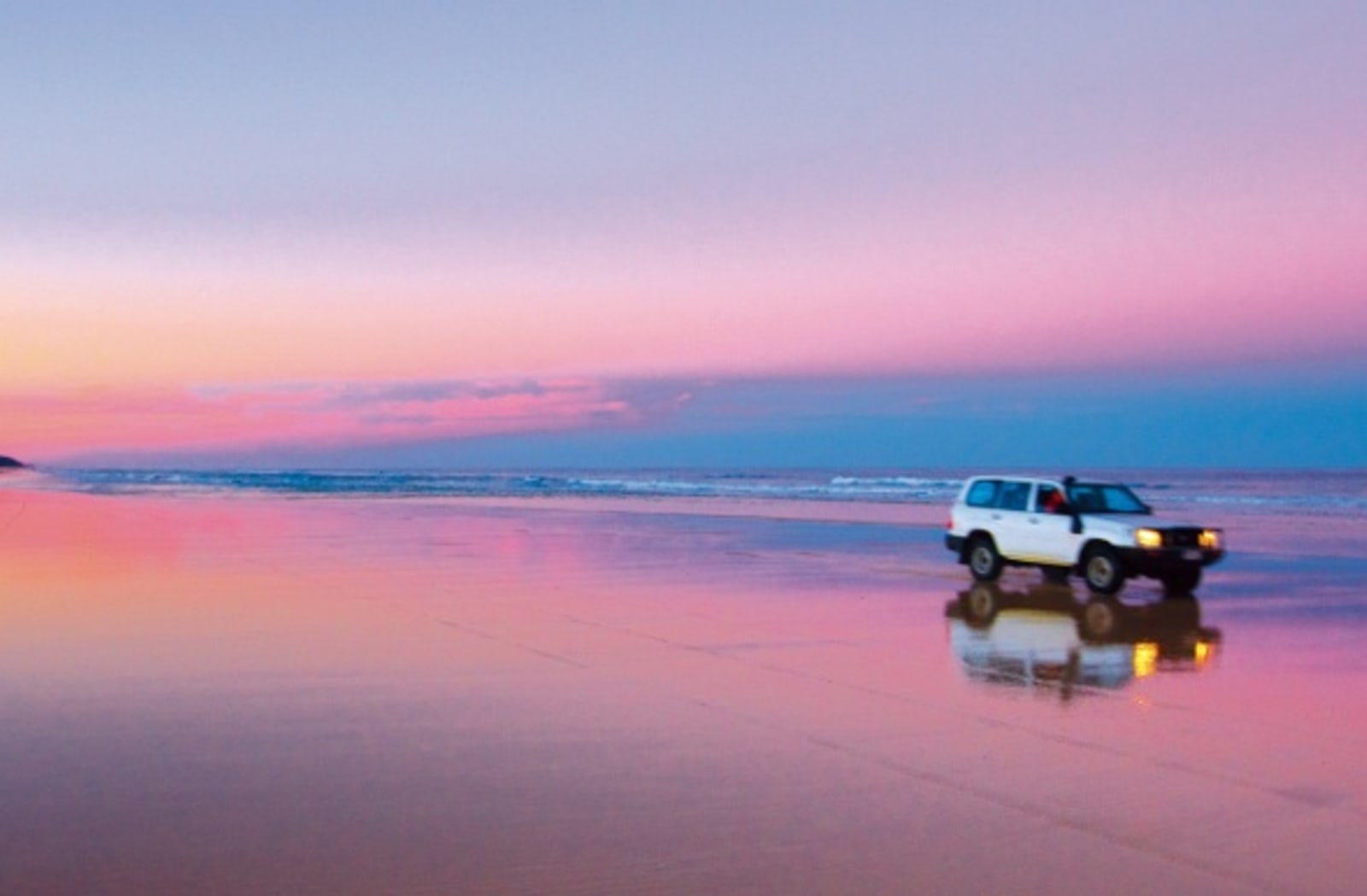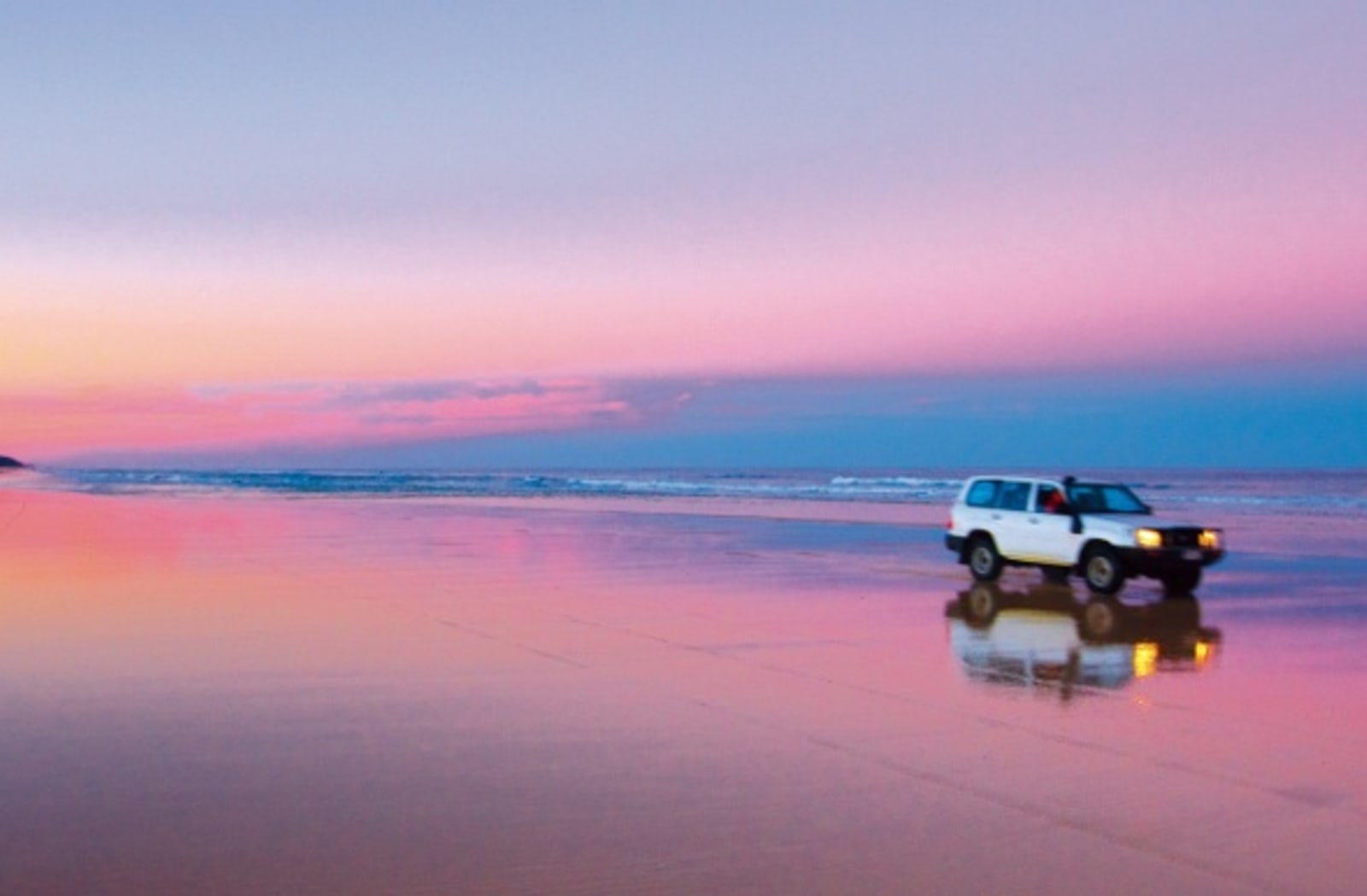 4. Gladstone Region
Floating fauna
Mix with mega marine life
Swim alongside the gigantic manta rays, turtles and dugongs that inhabit these crystal-clear waters. Both Heron Island (89 kilometres off the Gladstone coast) and Lady Elliott Island are protected green zones with more than 1200 species of marine life, where you can snorkel directly from the shore.
Underwater enthusiasts should also consider...
Meeting the marine life of the Great Barrier Reef
A Maori wrasse named Wally is just one of the friendly creatures divers and snorkellers will encounter at the Reefworld pontoon on the outer Great Barrier Reef in the Whitsundays. Situated 75 kilometres from land, Reefsleep at Reefworld is a remote accommodation, where visitors can sleep under the stars on the Great Barrier Reef.
Swimming with the sharks and whales on the Sunshine Coast
Underwater World Sea Life aquarium at Mooloolaba offers visitors the chance to swim with sharks, while Sunreef's whale-swimming experience allows guests the opportunity to share the water with humpbacks.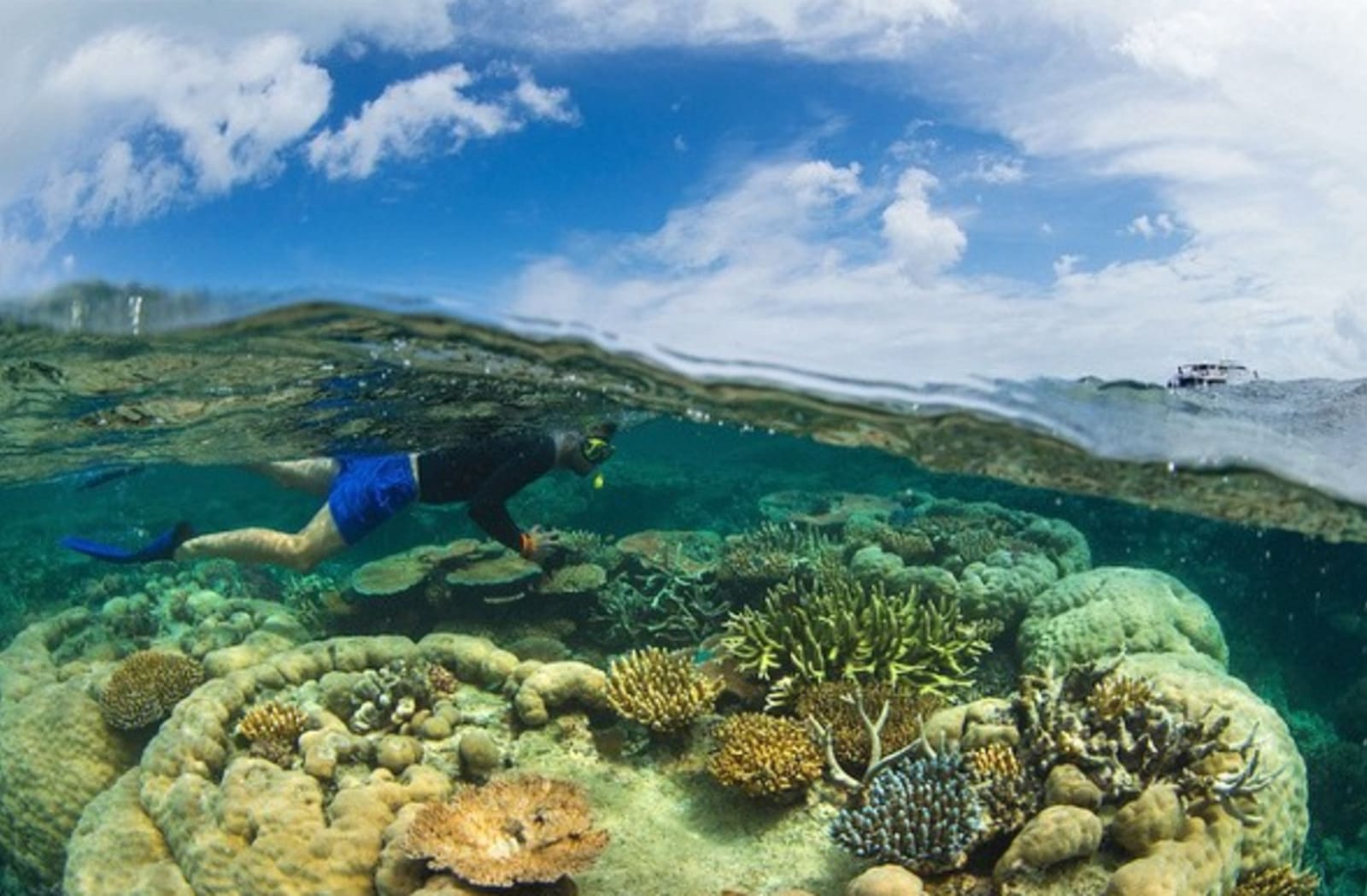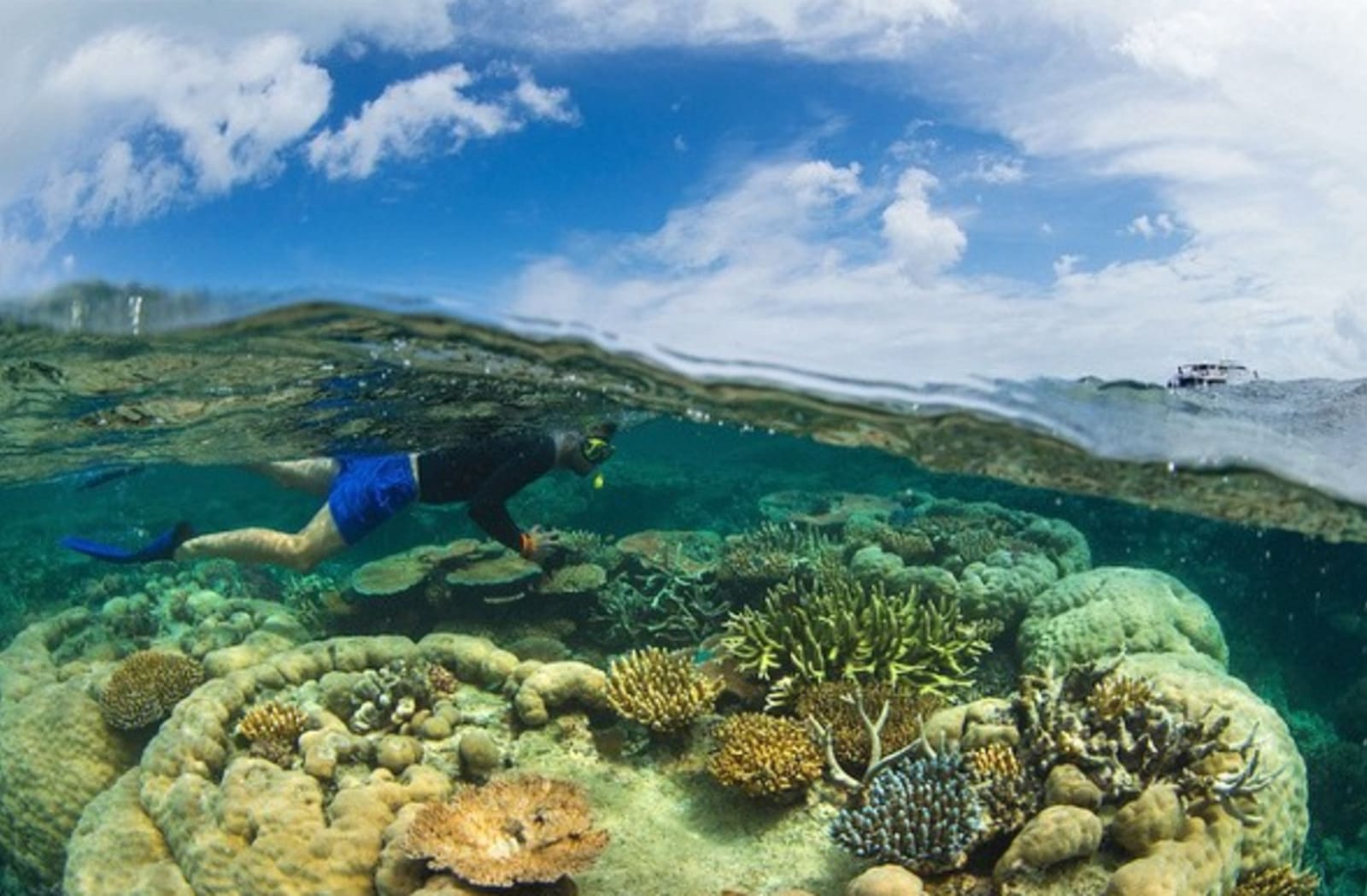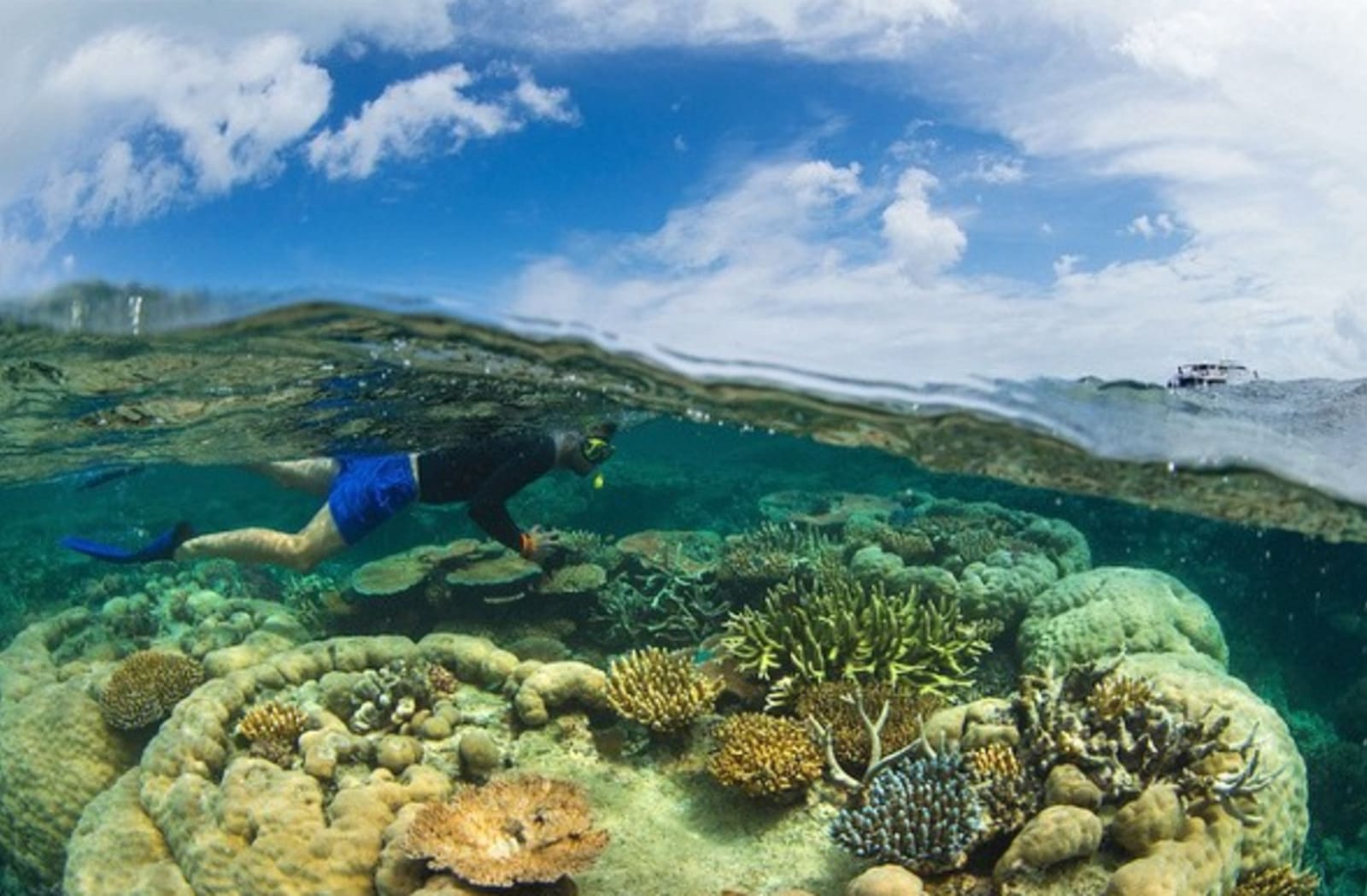 5. Sunshine Coast
So swell
Learn to surf
Hang ten at some of the most spectacular beaches on the planet. The protected coves of Noosa provide beautiful breaks and surf schools for novice board riders. Meanwhile, the award-winning beachside restaurants offer pole position for those who like to fill their time dining and daydreaming.
Water babies will also enjoy...
The history of surfing
The Gold Coast isn't just home to some great waves ideal for the Quiksilver Pro and Roxy Pro tournaments – you'll also find surfing museum Surf World Gold Coast at Currumbin.
Scratching beneath the surface
Adventurers who prefer to go beyond the surface of the sea will adore Cairns and Port Douglas in Tropical North Queensland, home to world-class learn-to-dive courses and sites.
6. Tropical North Queensland
Go troppo
Revel in the rainforest
The world's oldest rainforest, the Daintree, has clocked up a world first with the Human Hamster Wheel. This gigantic people-powered wheel is used to turn the cables that transport visitors to the top of the treetop canopies, over which they can glide on a Jungle Surfing safari. There are also hiking trails to traverse, kayaking adventures to be had, stunning self-drive routes to cruise, and exceptional vistas any way you look.
The lean and green will also adore...
The Bunya Mountains
Follow in the footsteps of South East Queensland's Indigenous people, who gathered for centuries in the Bunya Mountains to celebrate the bunya nut harvest. This picturesque area features tracts of rainforest and plenty of bushwalks.
The Gold Coast hinterland
Trek inland from the Gold Coast beaches to the cool Hinterland, with its picturesque walking tracks, national parks, wildlife and refreshing waterfalls. The quaint mountain villages and boutique wineries will invite you into what feels like a whole new relaxing world.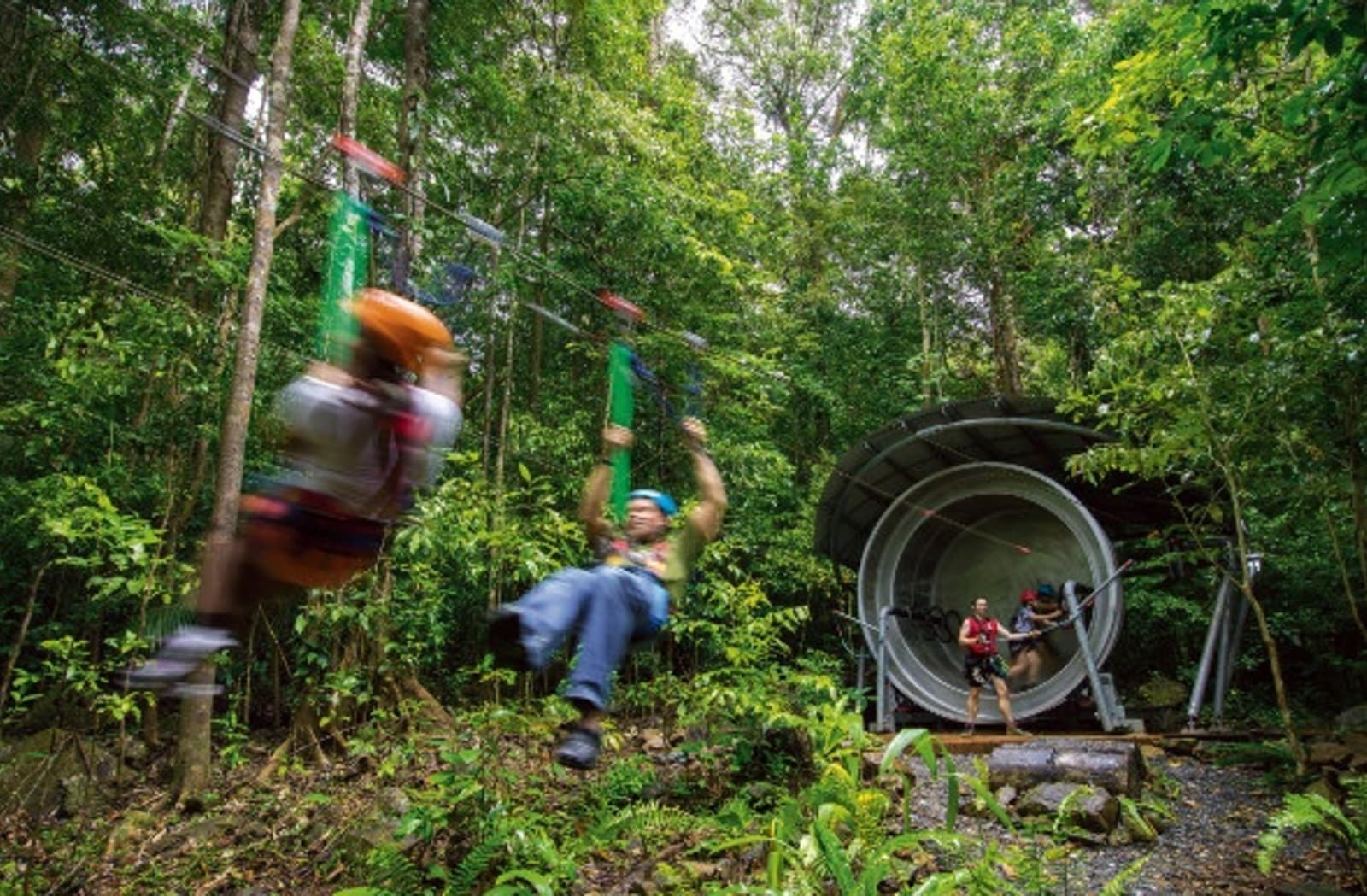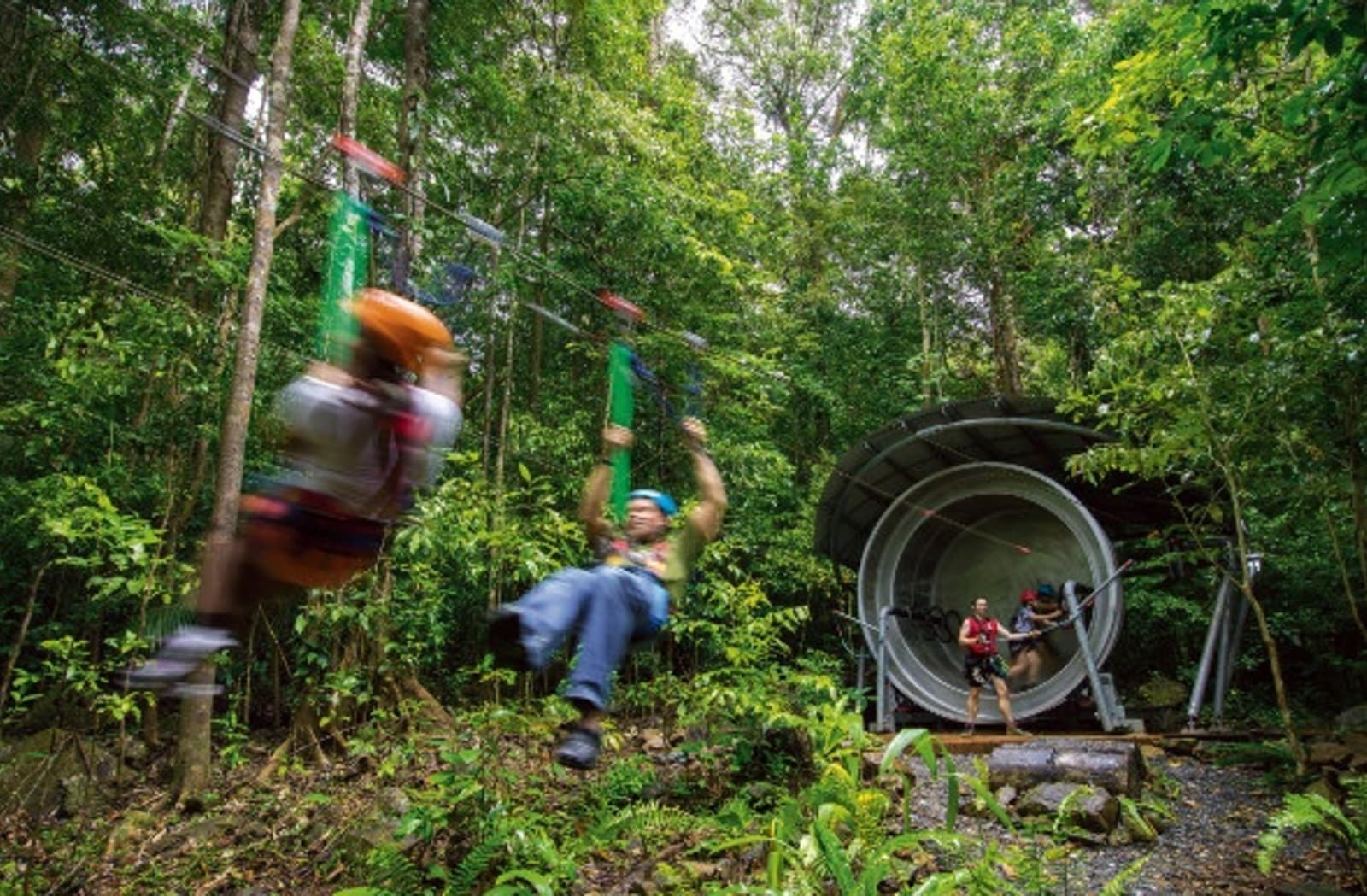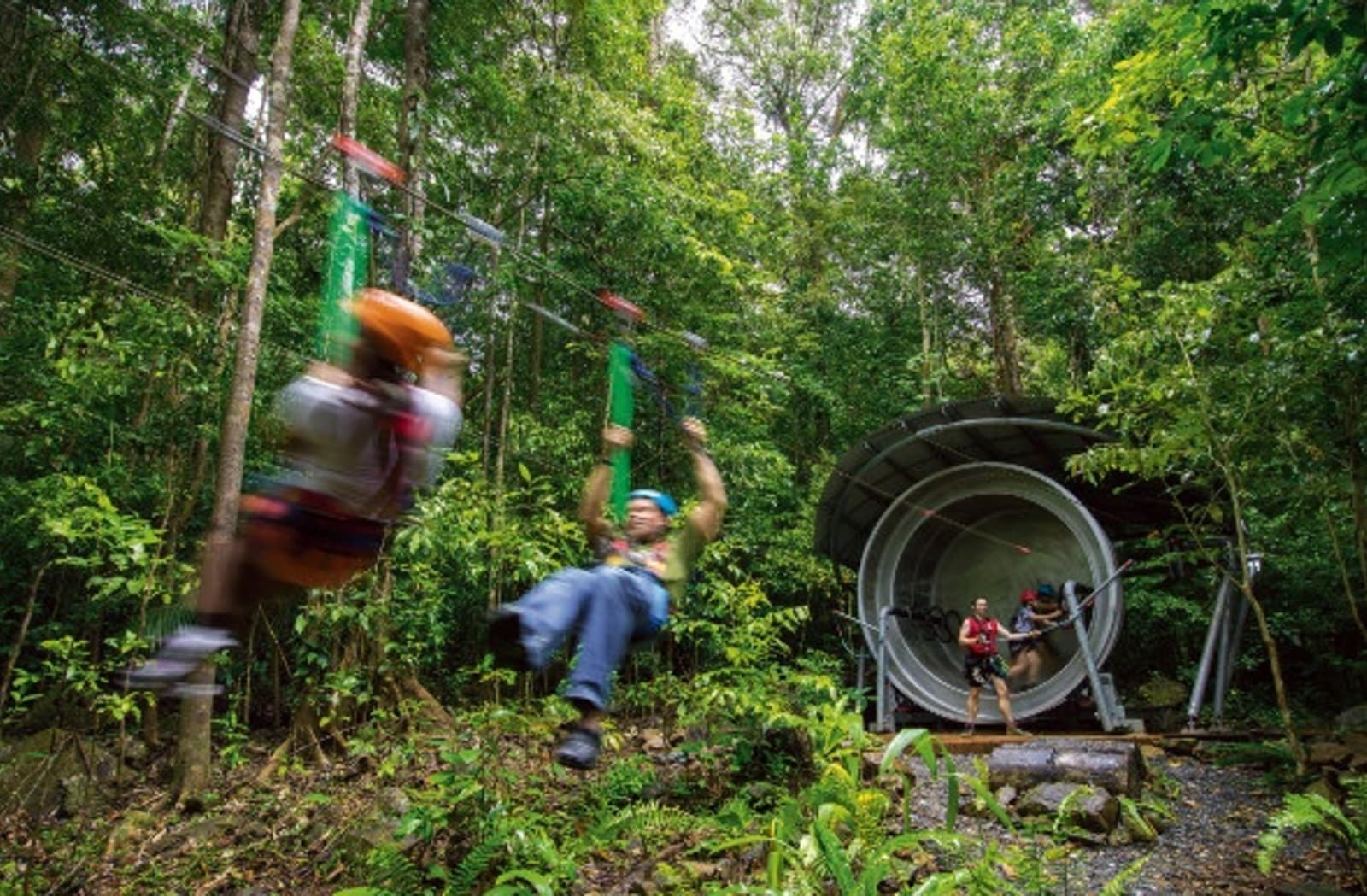 7. Outback Queensland
Quintessential Queensland
Witness remote Outback life
It doesn't get much more remote than the Birdsville Hotel, and arriving here is half the fun. Your flight will land footsteps away from this iconic hotel, which comes alive every September with its annual horse race. There are few places on this planet where a cold beer on a hot day tastes better.
History lovers will also enjoy...
Going on a pub crawl of Brisbane's hotels
Check out Toowong's Regatta Hotel, where two female university students chained themselves to the public bar in the 1960s to protest against women being barred from the main bar, in a move that eventually changed drinking legislation.
Heading to the heart of Dad and Dave country
Rudd's Pub, south of Toowoomba, is where novelist Steele Rudd penned the popular Australian Dad and Dave stories. Dine on Mabel's rump (steak, that is).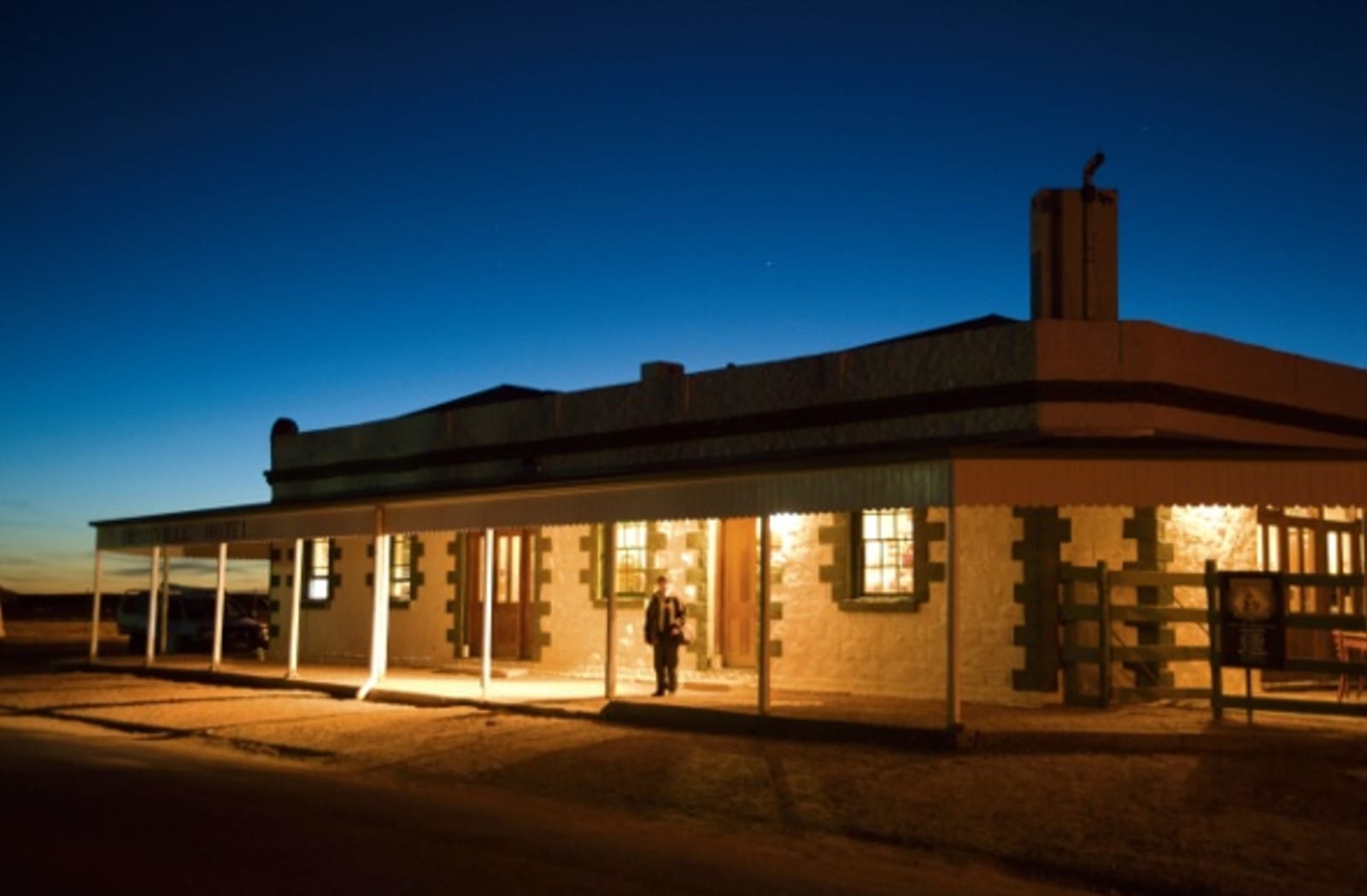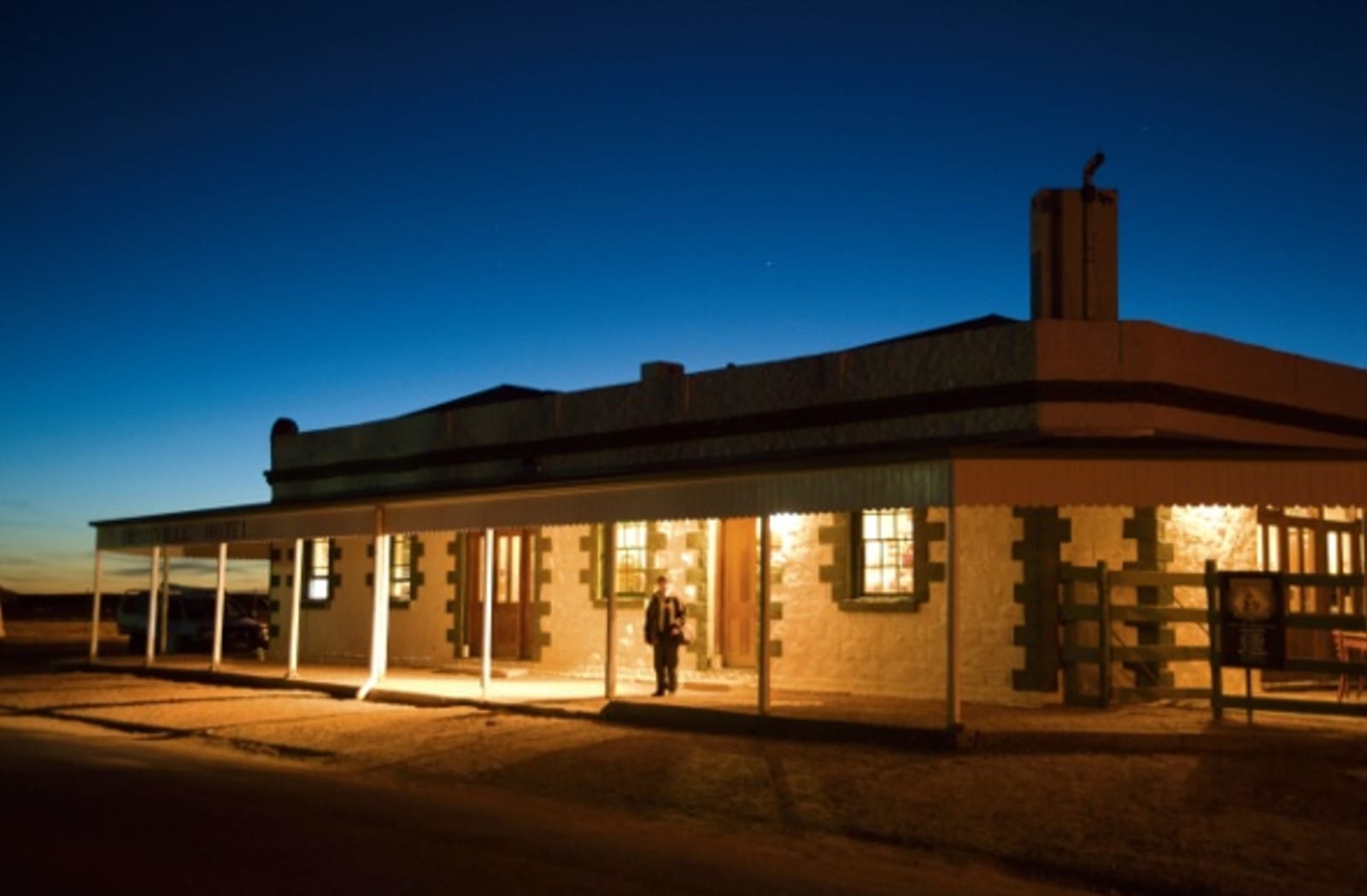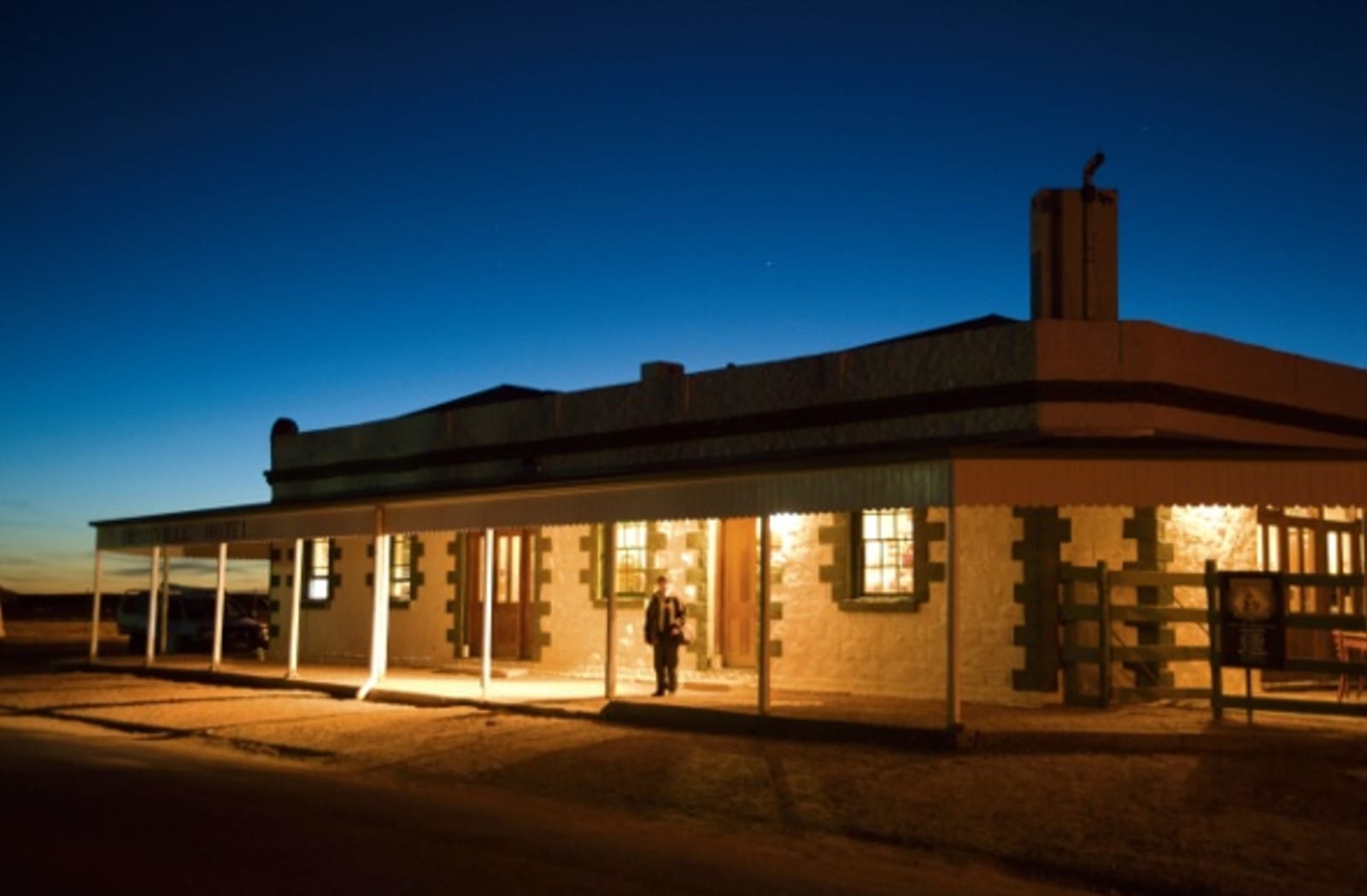 8. Southern Queensland Country
Grape expectations
Follow Queensland's food and wine trail
Due to its elevated position, the Granite Belt combines much sought-after granite terrior, a cool climate and high altitude – the ideal conditions in which to grow grapes – to create national and international award-winning wines.
In recent years, long-standing wine makers have moved away from producing some of the traditional varietals and instead are embracing the vintages modelled after Italian and Spanish wines, as they are more ideal for Queensland's temperate climate.
Also wine and dine at...
South Burnett, where it's not just nuts
Famous for its Kingaroy peanuts, the South Burnett region has unveiled a sophisticated food and wine trail that runs from Nanango at the southern end to Moffatdale further north.
While you're in the mood for food, be sure to check out Taste South Burnett, the region's one-stop shop for gourmet goodies such as wine and cheese.
Tropical North Queensland for a bush-tucker experience
Join the Walker family on a Bama Way Aboriginal journey at Cooya Beach north of Cairns, where, among other things, you will be taught how to catch your own mud crab in the mangroves before cooking it for dinner.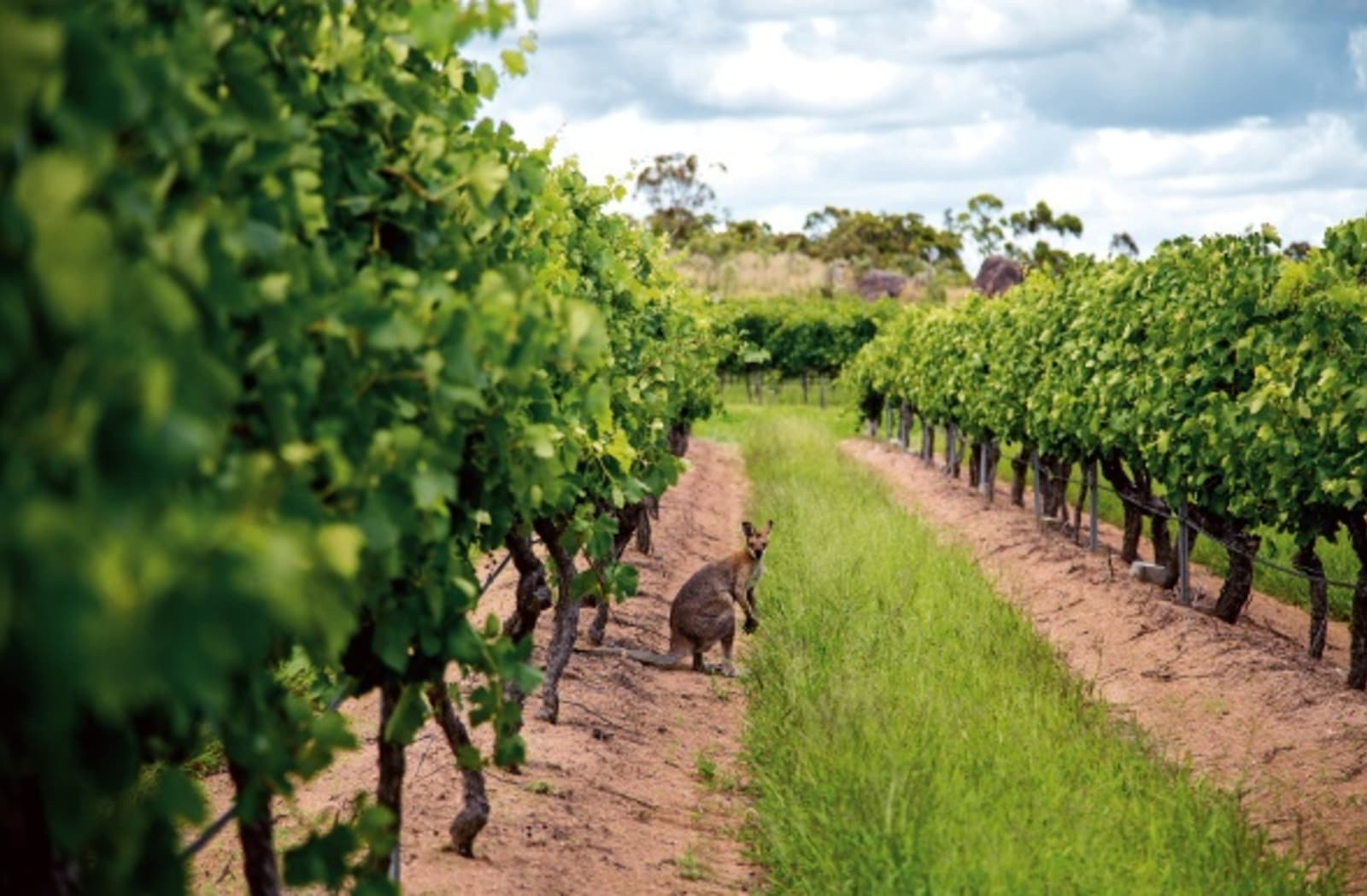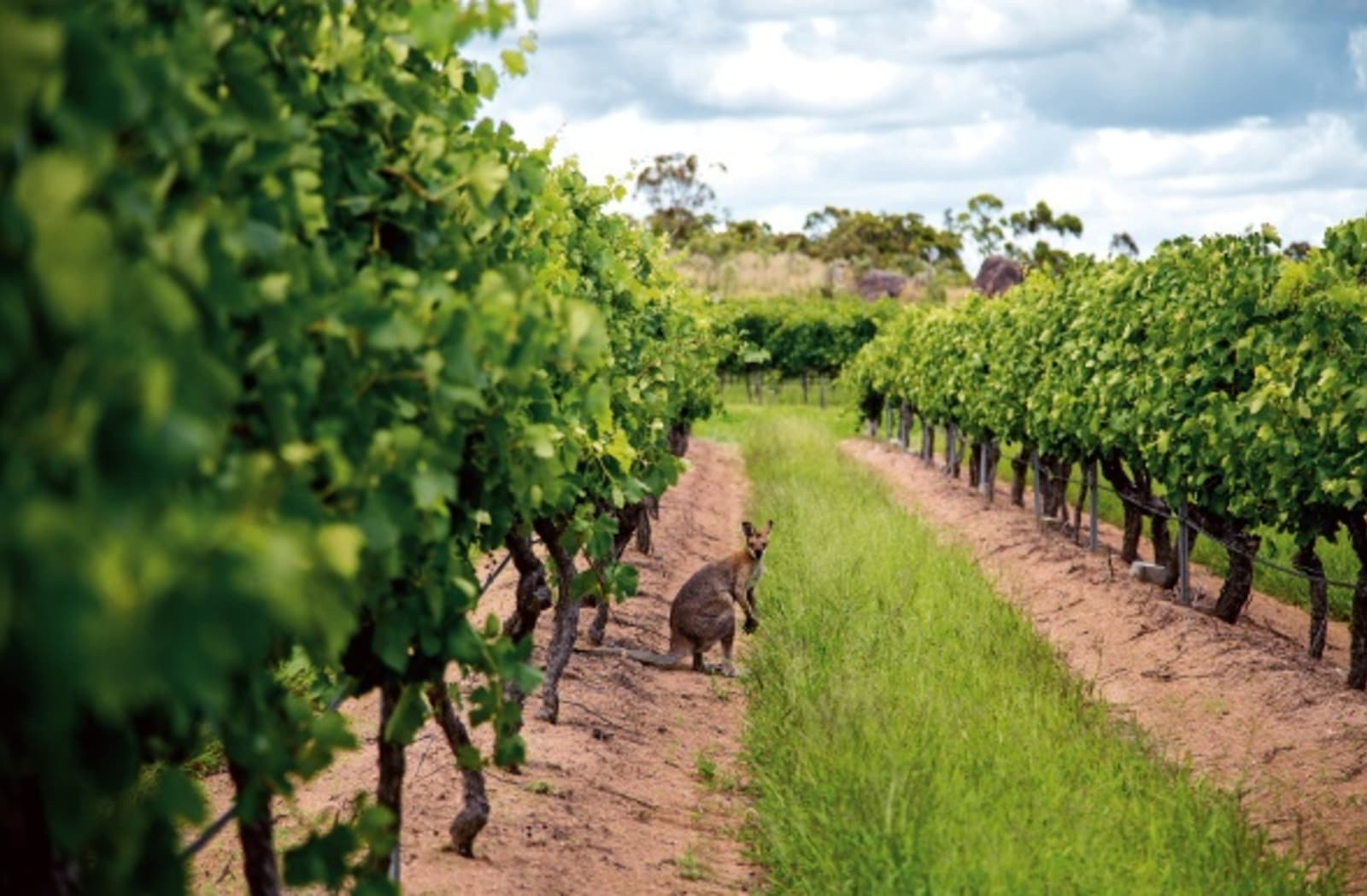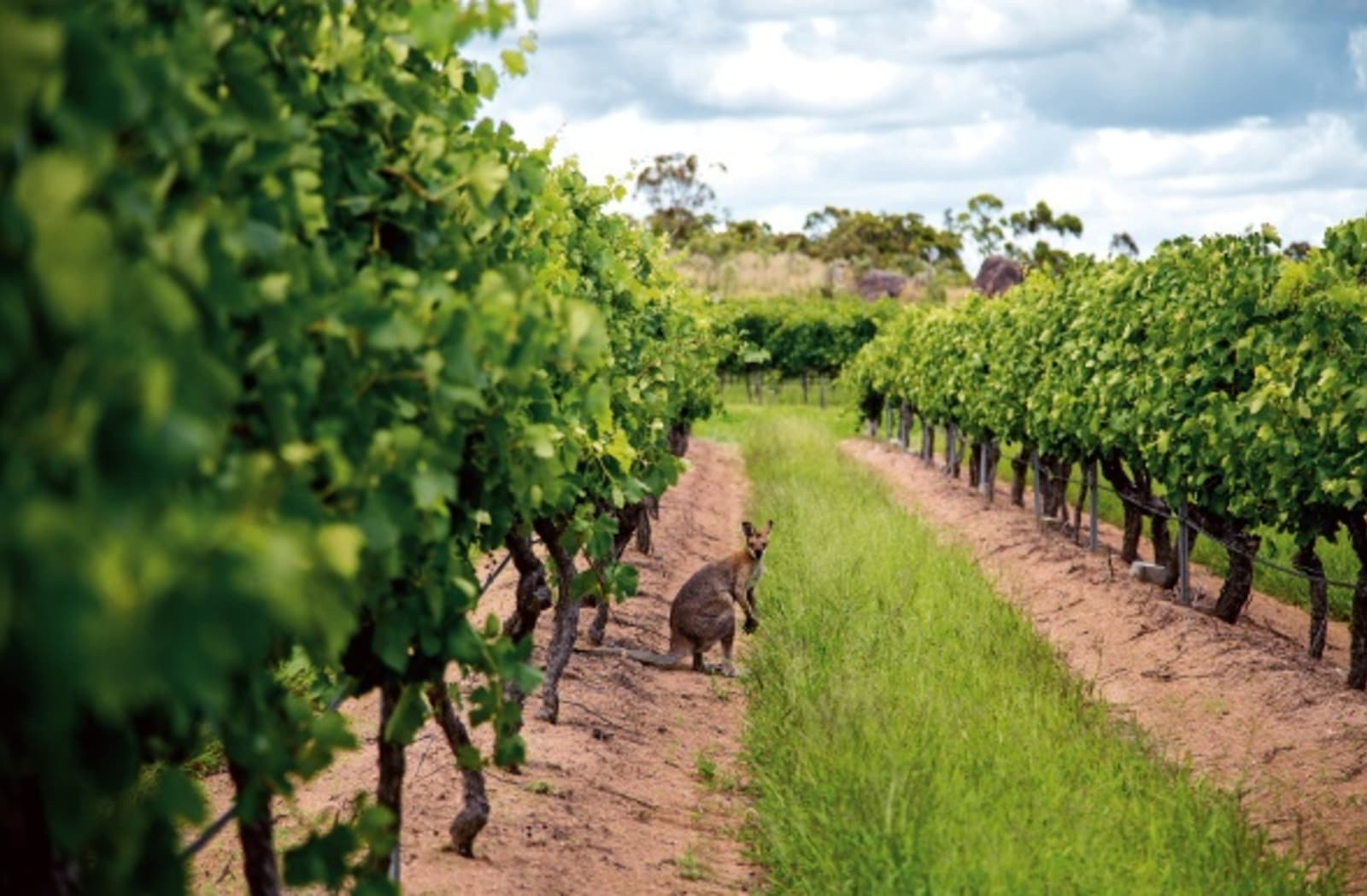 9. Townsville
Island life
Uncover Maggie's magic
Magnetic Island (or Maggie to the locals), just off the coast of Townsville, has a personality all its own. Join a sailing tour or take the ferry and, when you arrive, hire a mini moke, Harley-Davidson or bicycle to traverse this idyllic island. Pretty beaches, water sports, golf and picnics are all part of the picture here.
For other interesting island experiences...
Wander The Whitsundays
Best known for its sailing, there are also plenty of national parks and listed walks around The Whitsundays, as well as golf carts, which make travelling around some of the bigger islands, such as Hamilton, so much more fun.
Explore Orpheus Island
Around 80 kilometres north of Townsville, the secluded Orpheus Island offers accommodation for just 28 guests in this heavenly hideaway. Just 11 kilometres long and one kilometre wide, this island paradise will keep nature lovers entertained for days – most of it is declared as national park.
10. Gold Coast
What a scream!
Experience Australia's theme park capital
Visit the Gold Coast's 'big five' (theme parks, that is). There's one for every day of the working week, so strap yourself in for Sea World, Warner Bros. Movie World, Wet'n'Wild, Dreamworld and WhiteWater World.
For a taste of the Outback without leaving the Coast, head to the Australian Outback Spectacular.
For wild of a different kind...
Pack your khakis and head to Australia Zoo on the Sunshine Coast
Crikey! There are scores of amazing animals at Australia Zoo, but the most popular by far are the crocodiles, like Agro and Cookie, who are named after their distinct personalities.
Soar through the Qantas story in the Outback
The Qantas Founders Museum at Longreach is a theme park for aviation buffs. It's here that you'll be able to walk on the wings of a decommissioned 747.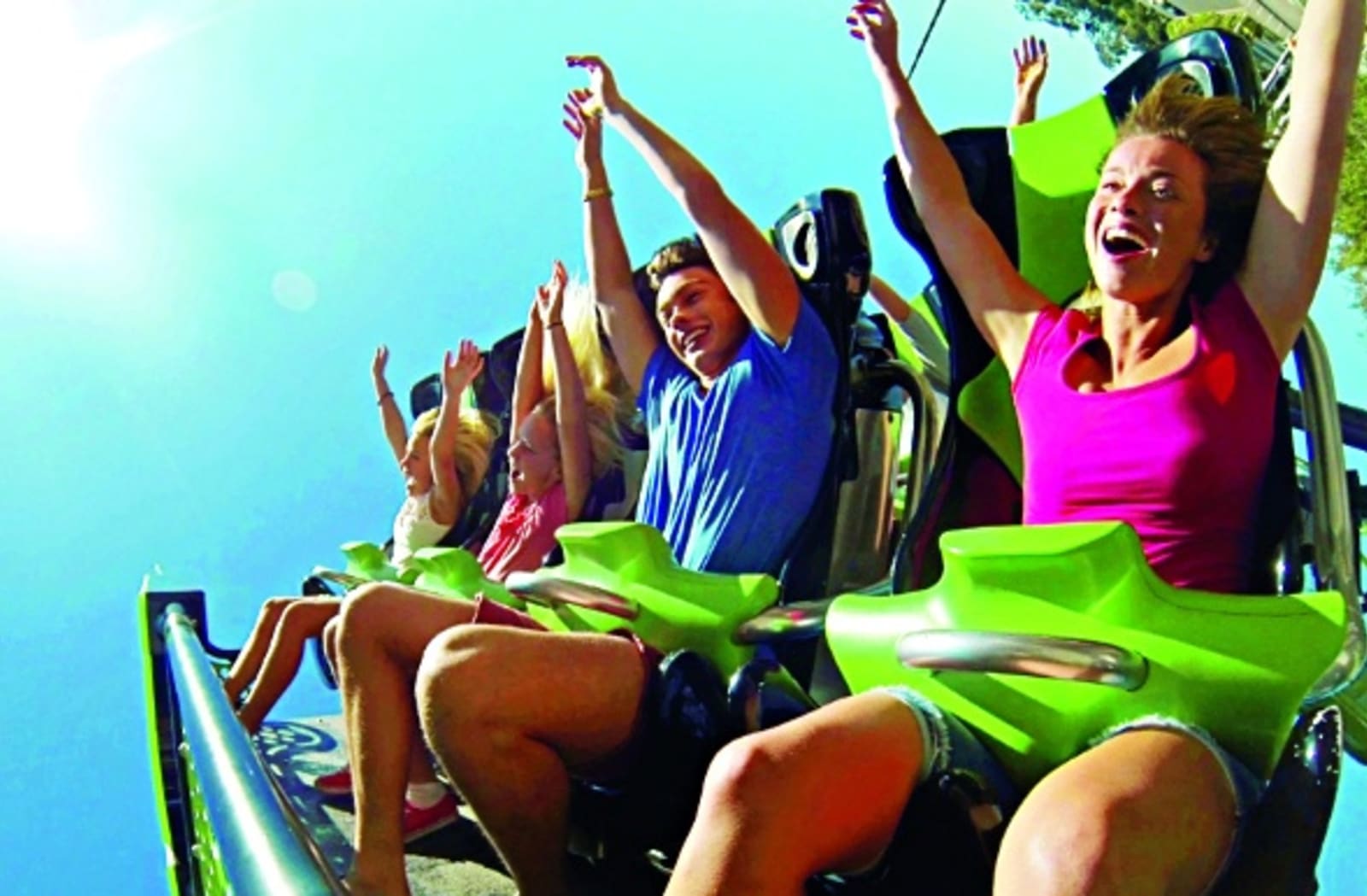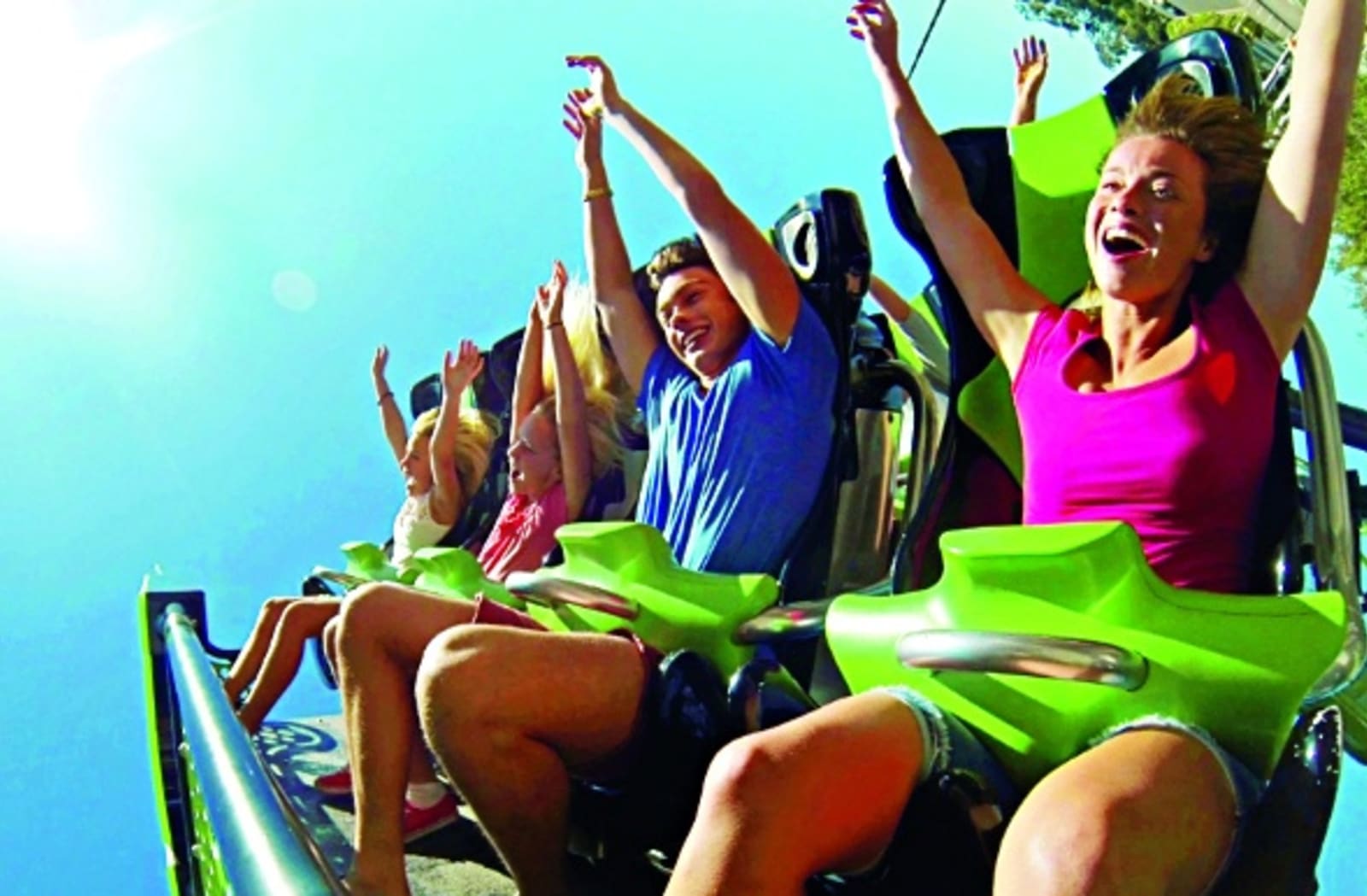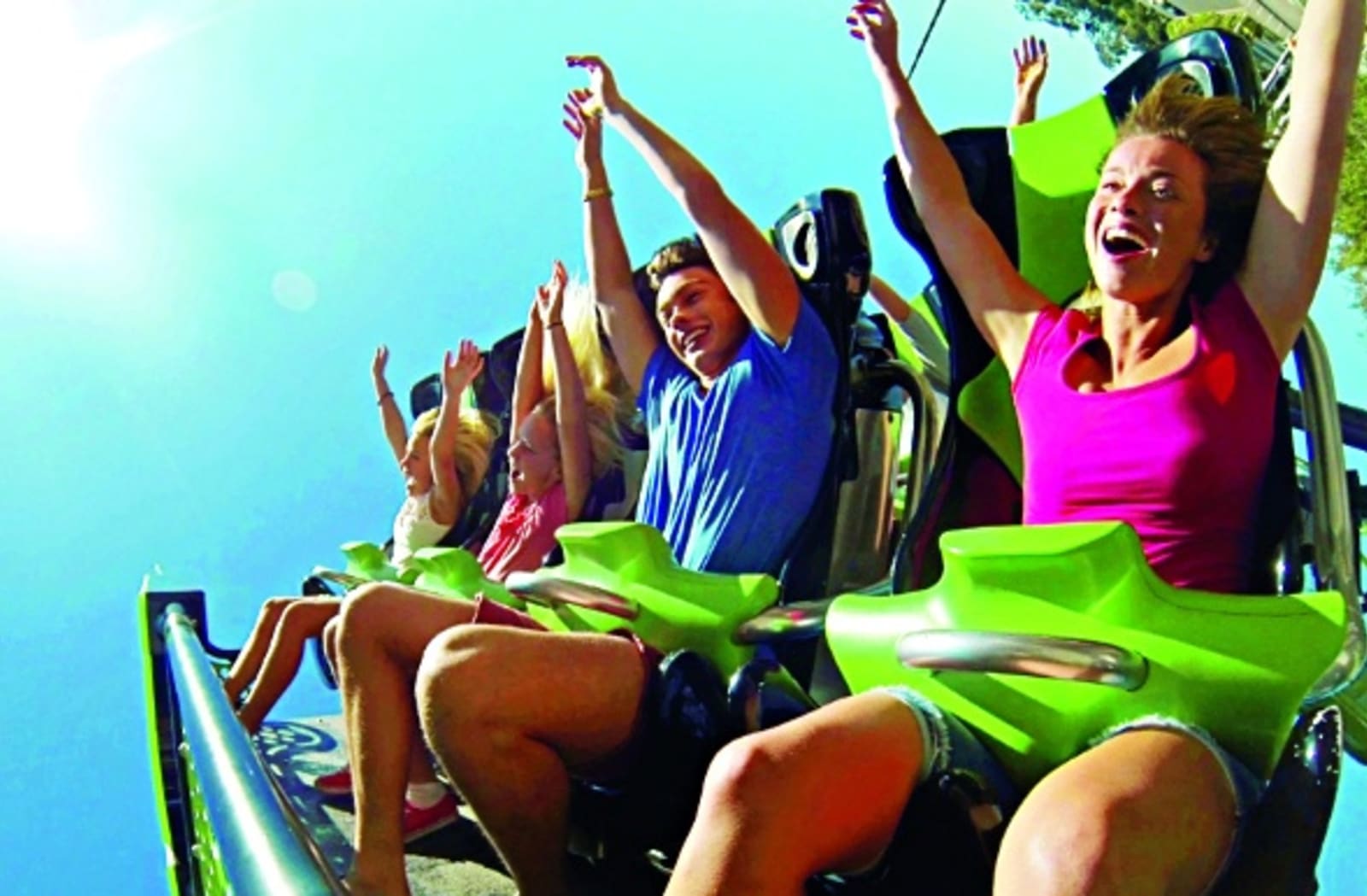 11. Capricorn
Cavernous cravings
Mind the gap in Capricorn
Explore the cool Capricorn Caves, north of Rockhampton and home to fossils, ferns and bats. These above-ground caverns, which are set in a limestone ridge, date back 390 million years. Adventure enthusiasts can squeeze through a 30-centimetre hole known as Fat Man's Misery or attempt the Commando Crawl.
Unleash your inner cave man or woman while...
Visiting Undara
In the heart of Gulf Savannah country, the Undara Lava Tubes are the path of a former volcano. There are a variety of Undara Experience tours, and cool accommodation options in the area include a renovated train carriages.
Basking in the glow of the Gold Coast
Away from the sparkle of the glitter strip, naturalists can journey to Tamborine Mountain and the world-renowned Glow Worm Caves. There are two caves: one to educate guests on these glittery critters, and the other in which to view them.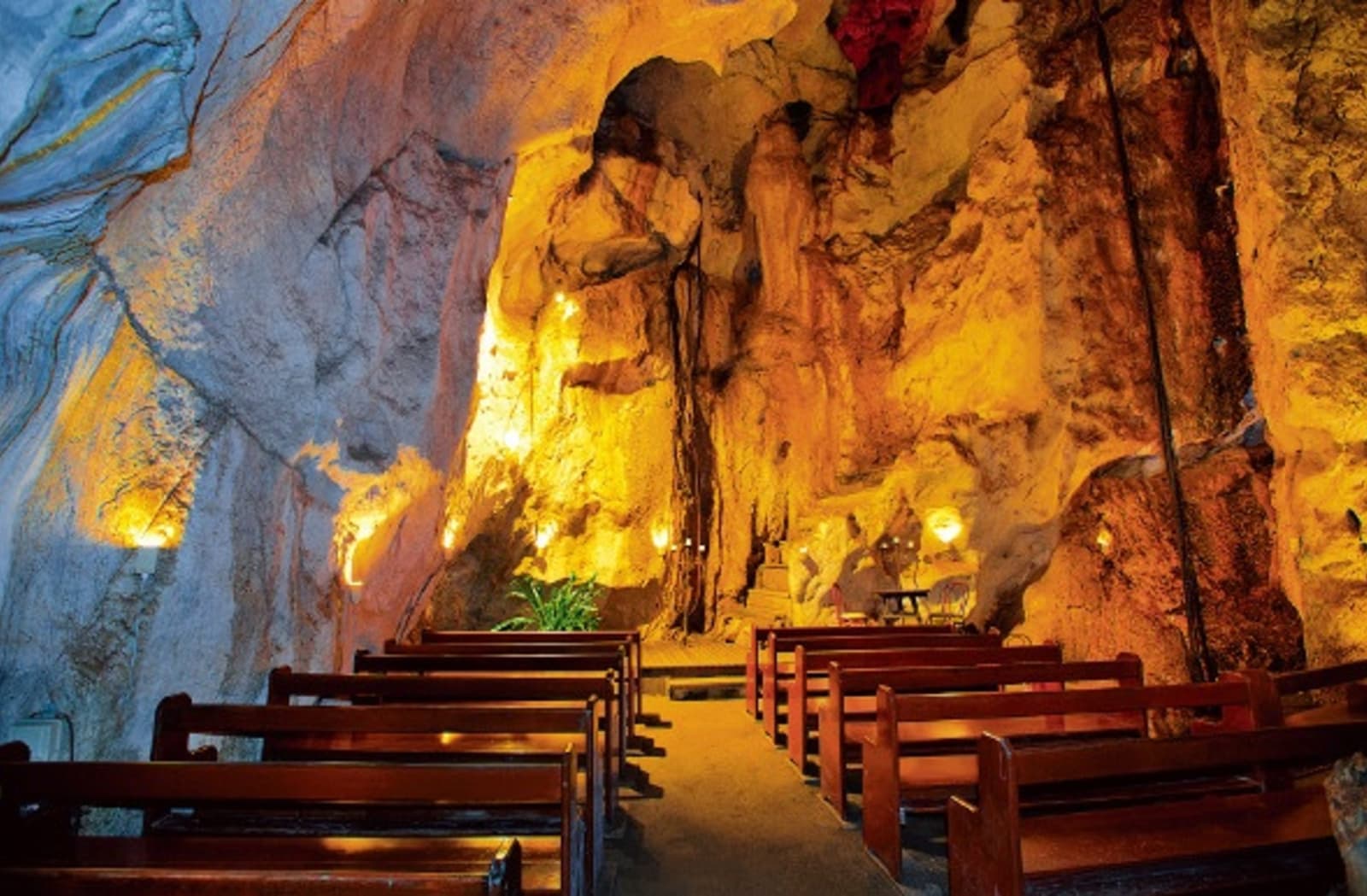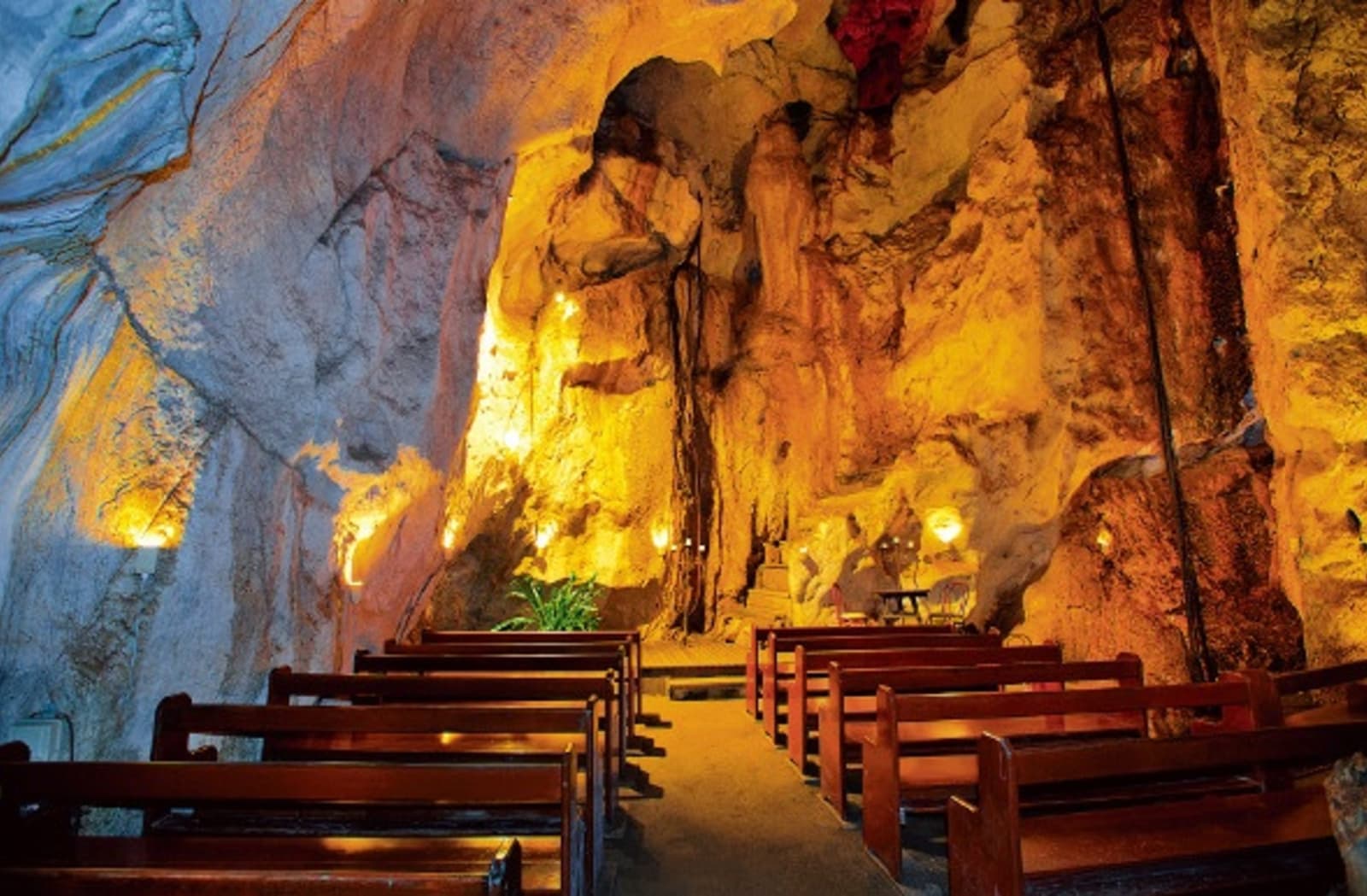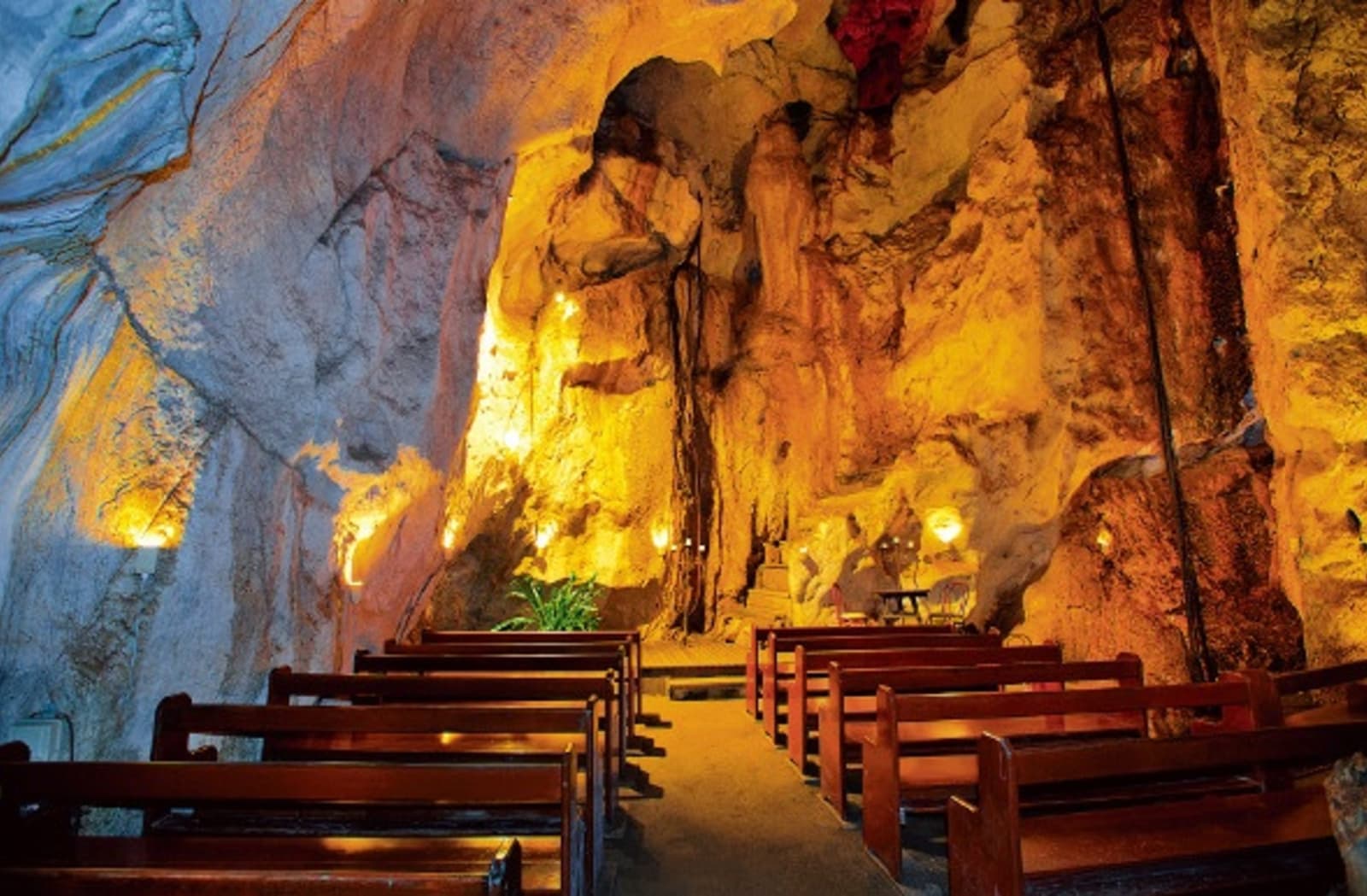 12. Mackay
A unique peek
Meet animals aplenty
Spot the shy platypus in its natural habitat in Eungella National Park, home to lush rainforest and a host of wonderful wildlife.
Stay at the rustic Broken River Mountain Resort to partake in some night-time wildlife spotting. The beach at Cape Hillsborough, 20 minutes north of Mackay, is the best place to witness wild wallabies.
Animal admirers will also adore...
Cuddling a koala at Brisbane's Lone Pine Koala Sanctuary
Wildlife enthusiasts are sorted here! There are more than 130 koalas here and also a platypus named Barak.
Feeding the rainbow lorikeets on the Gold Coast
A highlight of a visit to the Currumbin Wildlife Sanctuary is feeding the colourful lorikeets that often perch themselves on people's arms and heads.
13. Bundaberg
Nurture nature
Meet the Mon Repos turtles
Home to the largest concentration of nesting marine turtles on the eastern Australian mainland, Mon Repos Regional Park springs to life between November and March.
Here, the giant sea turtles return each year to lay their eggs, and about eight weeks later the hatchlings make the tentative trek towards the ocean. This night-time ranger-guided experience is possible through a Connect With Nature – Turtle Encounters tour on this beautiful beach, 15 minutes from the centre of Bundaberg.
Nature lovers will also adore...
Feeding the wild dolphins of Moreton Island
The Tangalooma Jetty, a 75-minute boat ride from Brisbane, is where up to 10 wild bottlenose dolphins visit each night for a magical hand-feeding experience. Meet the descendants of Beauty, the original dolphin who started visiting the area in the 1980s.
Witnessing whales off the Fraser Coast
Visit Australia's premier spot to watch the humpback whales make their annual migration (from mid-July to early November) from the cold waters of Antarctica to the warm waters of Hervey Bay, in which they stay and play.