Blenheim & Picton- Local Tips From Our Travel Mate Kelsie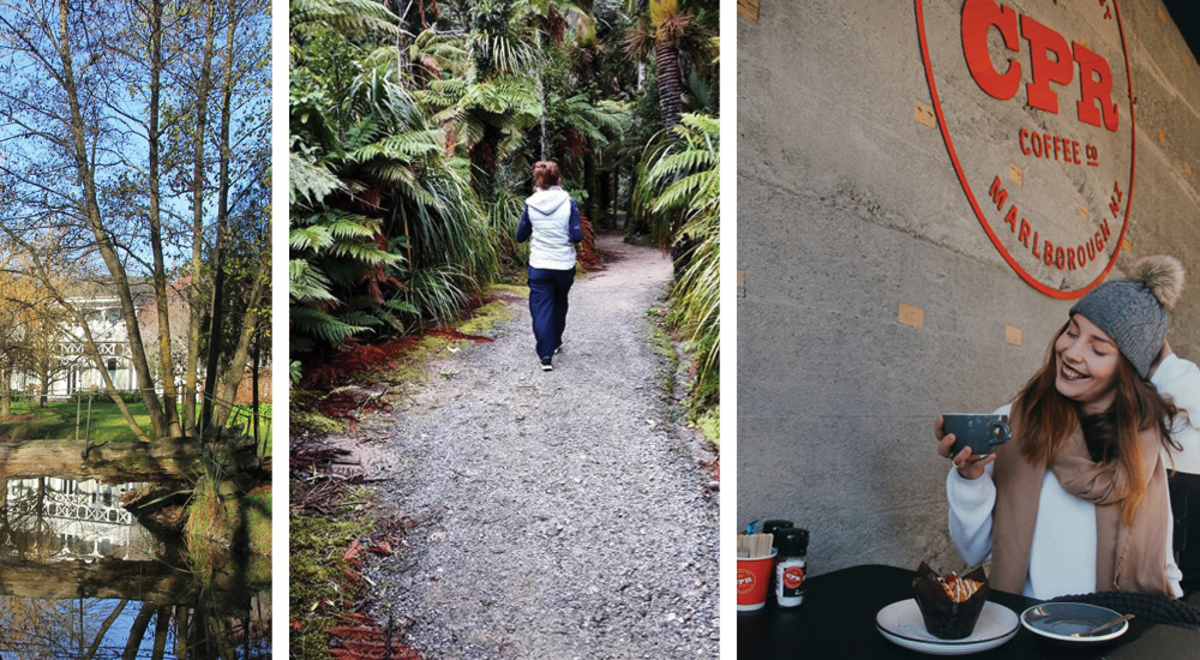 There's no better way to explore somewhere new than by getting some tips on things to do in Blenheim and Picton, right from a local! Kelsie, our Travel Mate from our Flight Centre Blenheim store, shares all her top tips so you can explore Blenheim, Picton and the surrounding area like a local! 

Blenheim is located in the heart of wine-growing region Marlborough and it is one of the sunniest towns in New Zealand! Picton is only a 25-minute drive away and is nestled at the head of Queen Charlotte Sound. It's a very charming seaside town and a great place to explore the stunning Marlborough Sounds. There's heaps of things to do and to see, so here are Kelsie's tips to get you started...
Best place in Blenheim to get your morning coffee fix
My favourite is definitely CPR Coffee located at 18-20 Wynen Street, in downtown Blenheim. They are locally owned and having their roastery right on site means you get the freshest coffee in town!
CPR Coffee - best coffee in town!
Best weekend brunch spot in Blenheim
I personally love Watery Mouth Café (71 High Street) because they have fresh, local and seasonal food. For a healthy option, try their homemade muesli, which is scrumptious or treat yourself to their bacon, kumara and avocado stack. They also have a full separate menu for gluten-free, dairy-free and vegan options which is really nice and something you don't necessarily find everywhere. 
Top dinner spots
• Oxley's Bar & Kitchen (1 Wellington Street, Picton): Nice for casual dining, with views across to the Picton Marina. Oxley's is a gastro pub with great comfort Kiwi food, sourced from local ingredients. Good spot for families too as they have some food options for the little ones as well. Plus they also have live music and a DJ on the weekend too for some late night entertainment!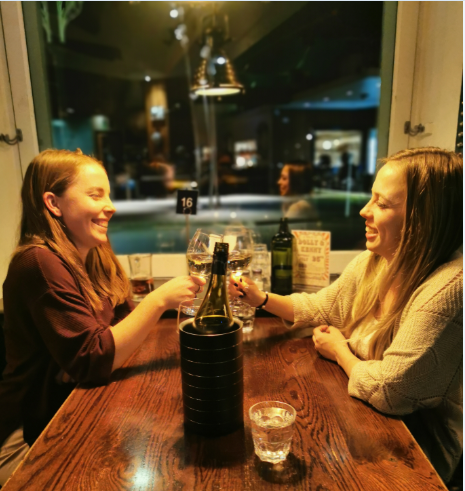 Oxley's Bar & Kitchen.
• Gramado's Restaurant & Bar (74 Main Street, Blenheim): Gramado's is a Brazilian fusion restaurant with great service and definitely a local's favourite. They have some fantastic traditional Brazilian dishes like Feijoada, a smoky black bean stew with chorizo, pork ribs and bacon accompanied by homemade cassava fries - yum! They also do a vegetarian option with smoked mushroom which is lovely.
 
Top 3 best bars - top of the locals' list!
• Marlborough Public House (51 Scott  Street, Blenheim): A great casual bar, that the locals love, including myself! They have a nice outdoor covered area and serve some really good pub food like burgers, fish and chips, steak and fries and more. In terms of drinks, they have a good selection of craft beers and some awesome cocktails, like the Pimms Cup, my favourite, with Pimms, ginger beer and topped with some fresh fruit – yum!
• Seumus' Irish Bar (25 Wellington Street, Picton): I love Seumus' in Picton, as it feels like you're in a real traditional, authentic Irish pub. They claim to serve the best pint of Guinness in the South and serve some great food too, like seafood chowder, local mussels, lamb shanks and some awesome platters to share. Plus they often have live music so check out their Instagram or Facebook page for their upcoming gigs.
• The Yard Bar (30 Maxwell Road, Blenheim): This is definitely a locals' favourite because of their awesome outdoor beer garden, which is great in the summer, they've even got bean bags and a cool outdoor setting. Or in the winter, they have a fire on the covered deck, which is also really nice. They also have nice food there like ribs, popcorn chicken, and burgers including a great vegetarian burger.
 
Best places to stay
• Marlborough Vintners Hotel: Located only 10 minutes from Blenheim's town centre, this hotel is surrounded by a dozen vineyards, all within a 2km radius, so it's a great base to explore the region's amazing wineries. I would recommend booking their Outdoor Bath Suite, which has a claw-footed bath out in your private patio!
• Bay of Many Coves: This luxury resort is located in the heart of Queen Charlotte Sound, right on the water's edge. This is a fantastic place to stay to explore the sounds. They also have great facilities with a private jetty, a fine dining restaurant, a waterfront bistro, sea kayaks, paddle boards, a cedar hot tub, a pool and a wonderful day spa.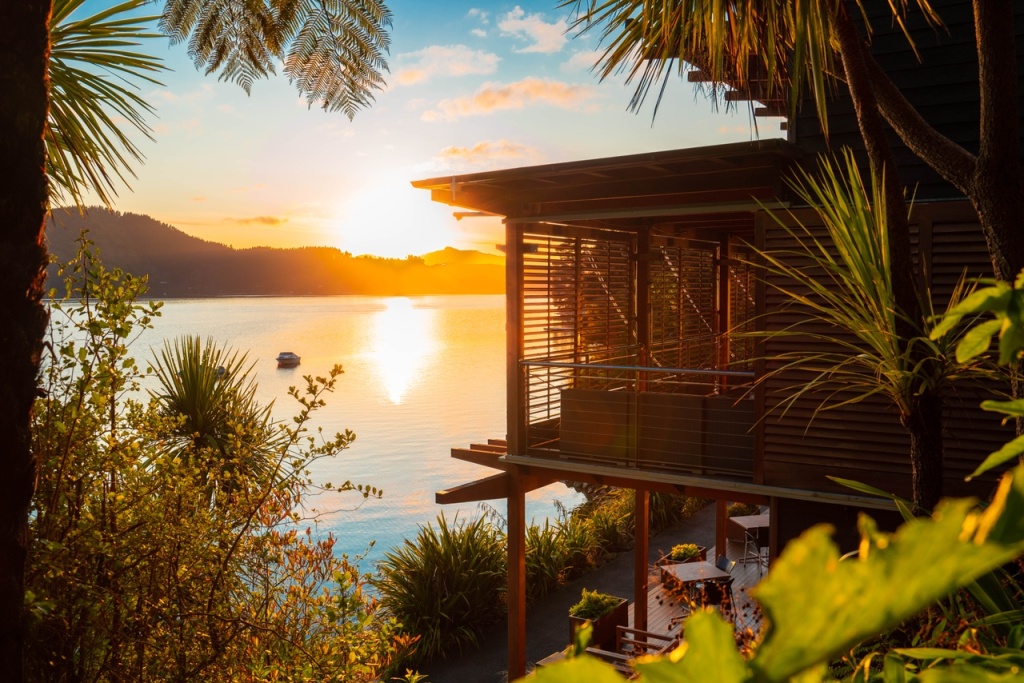 Bay of Many Coves. Image credit: MarlboroughNZ
• The Marlborough Lodge: Located 15 minutes from Blenheim, this luxury country estate is nestled on 16 acres of sprawling gardens and vineyards. The lodge was originally built in 1901 and was used as a convent but it has been restored beautifully and turned into an amazing boutique hotel offering 10 luxury suites.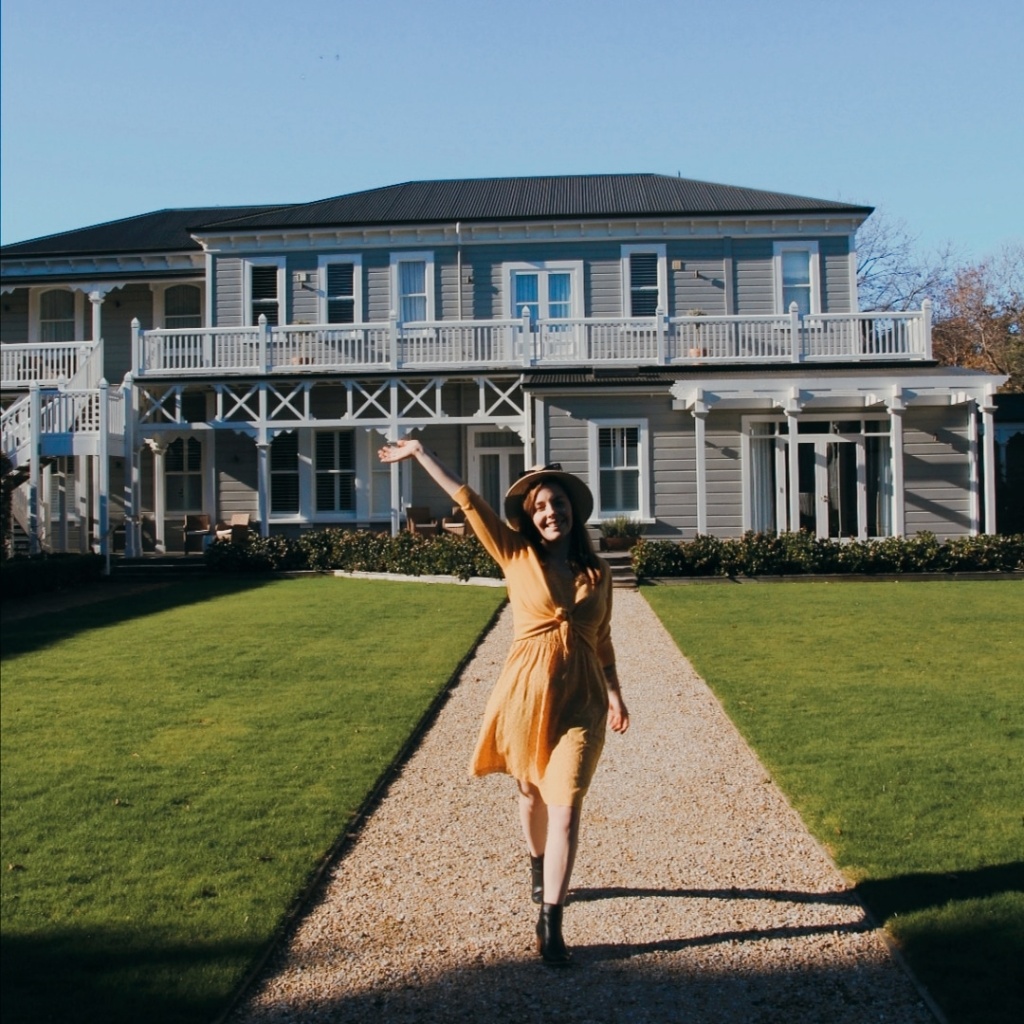 The Marlborough Lodge
Top things to do in Blenheim and surrounds
• Omaka Aviation Heritage Centre (79 Aerodrome Road, Omaka, Blenheim): A great place to visit where you will learn about the history of aviation during the two World Wars, a time where aviation saw its biggest developments. They have 2 exhibitions - WW1 Exhibition 'Knights of the Sky', which displays rare memorabilia and aircraft from Sir Peter Jackson's personal collection, and WW2 Exhibition 'Dangerous Skies', which takes you on a journey through the lesser-known stories of the war on the Eastern front.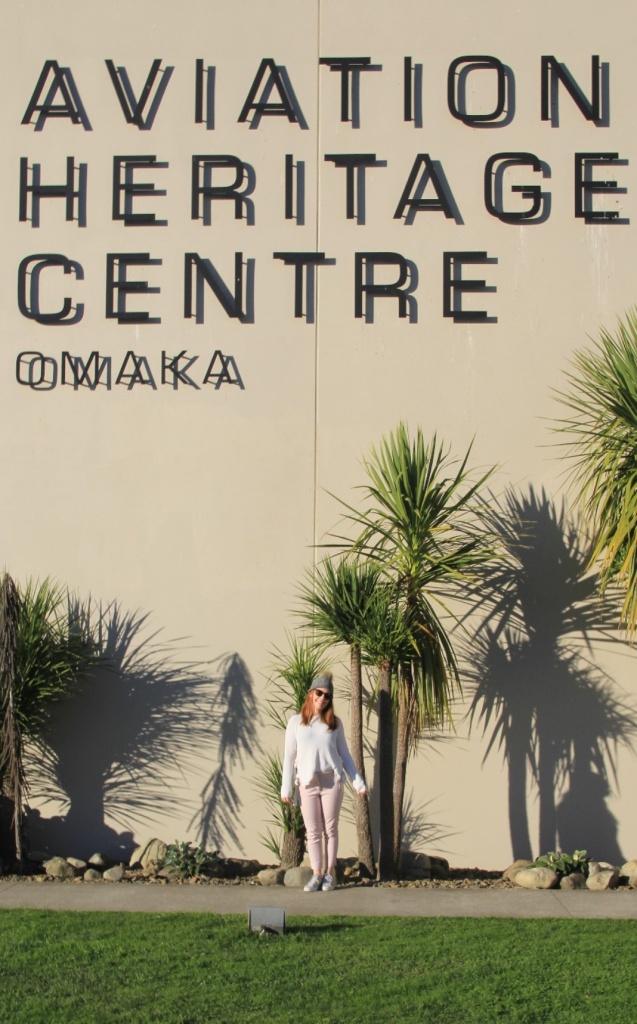 Omaka Aviation Heritage Centre
• Go to the Marlborough Farmers' Market: Every Sunday between 9am-12pm, at the A&P Showgrounds (Corner of Alabama Rd & Maxwell Rd, Blenheim). A lovely market with fresh, local produce - fruit, veges, eggs, cheese, honey, teas, preserves, kombucha, olive oil and more. A great option to get some goodies for a picnic.
• Visit the Makana Boutique Chocolate Factory (Corner Rapaura & O'Dwyers Roads, Blenheim): This is a great treat for chocolate lovers - you get to see how they make their chocolates, try a few samples and of course buy some of their super fresh and delicious chocolates!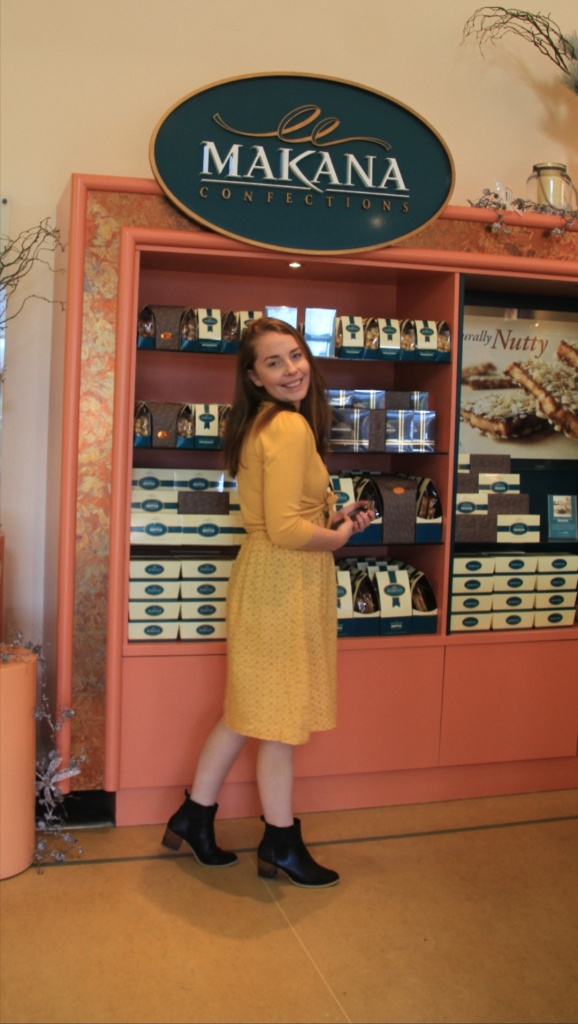 Makana Boutique Chocolate Factory.
• Wine tasting and lunch at a winery is a must do of course, and I would recommend Wither Hills, as one of my favourites (211 New Renwick Rd, Burleigh, Blenheim). They have a few options when it comes to wine tastings and they also offer some amazing wine experiences where you can learn about winemaking and even blend your own wine. I recently had lunch there and I tried the citrus-cured Marlborough salmon with squid ink tapioca, which was amazing!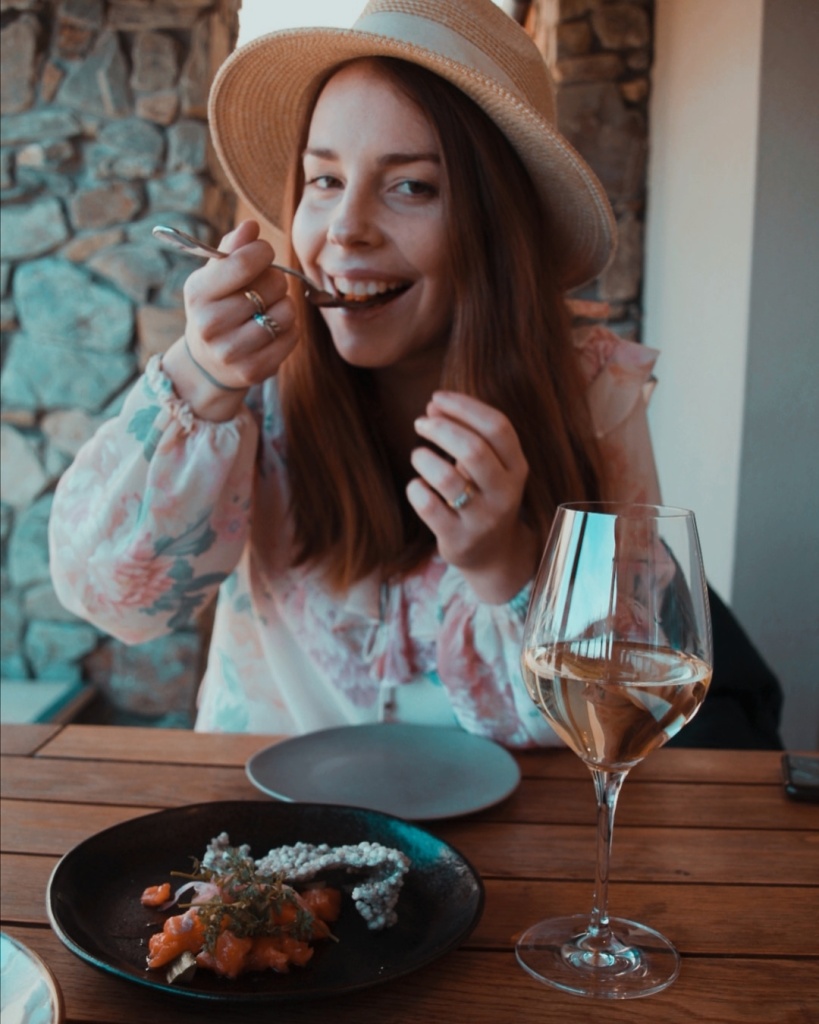 Lunch at Wither Hills.
• Taking the steam train between Picton & Blenheim: This is such a cool experience, especially for families. Get on board the historic World War I Memorial Locomotive, Passchendaele (built in 1915), and enjoy the hour-long ride from Picton through the Para Wetlands, across the Wairau River, pass some beautiful vineyards and into Blenheim. 
 
Best outdoor activities
• Fish & Chips on the beach: Shai Shai's Takeaways in Picton is the best in town (83a High Street). Nice and fresh and tasty!

• Hike or bike the Queen Charlotte Track: This famous track is 72km-long and takes you through beautiful coastal forest, past coves and inlets, and along high ridges offering breathtaking views of the Queen Charlotte and Kenepuru Sounds. If you do the whole track you will probably need 5 days but you can definitely only do parts of the track if you want (there are options between 1 and 5 days). Here at Flight Centre, we can help you organise your Queen Charlotte experience with options of booking a cruise and walk option, where you get dropped off at specific points of the track or we can also book a fully guided bike tour as well.
• Rarangi Beach: A nice, quiet local beach. I would recommend doing the short walk between Rarangi and Monkey Bay as well (approx 15min).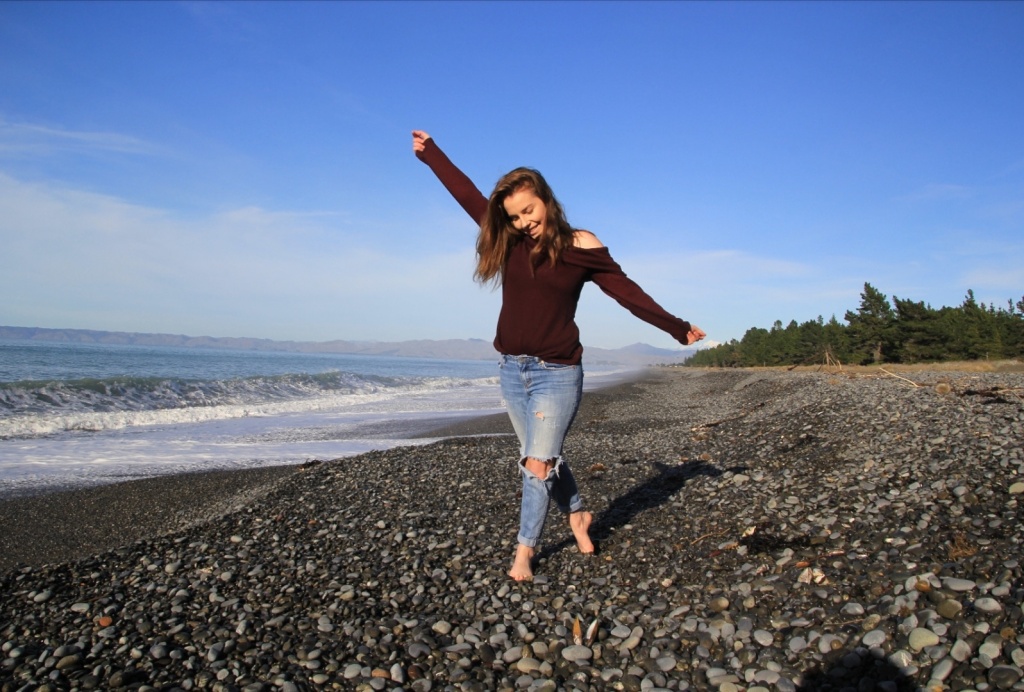 Rarangi Beach.
• Mountain biking the local tracks: There are a few options but I would highly recommend the Wither Hills Mountain Bike Park as you'll get great views of Blenheim from the top.
• The Link Pathway: A connection between lots of great walks between Havelock and Picton. It's 42kms in total and it took me about 8.5 hours however you can do little snips of the pathway for an easier walk. You can also cycle it too.
• Essons Valley Tracks (Picton): More walking, but this time in the bush! There area couple of options, the Upper and Lower Dams each about 40 minutes and by night, you may even see some glow worms!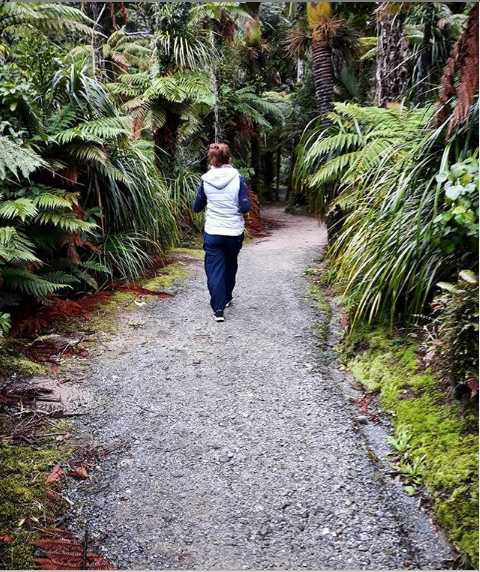 Essons Valley Track.
Best spots to get the best views in the area
• The Snout Track (Picton): This walk takes approximately 2 hours and it has a mountain bike trail too. You can expect great views of the Marlborough Sounds and it's a great option if you don't have enough time to do the Queen Charlotte track.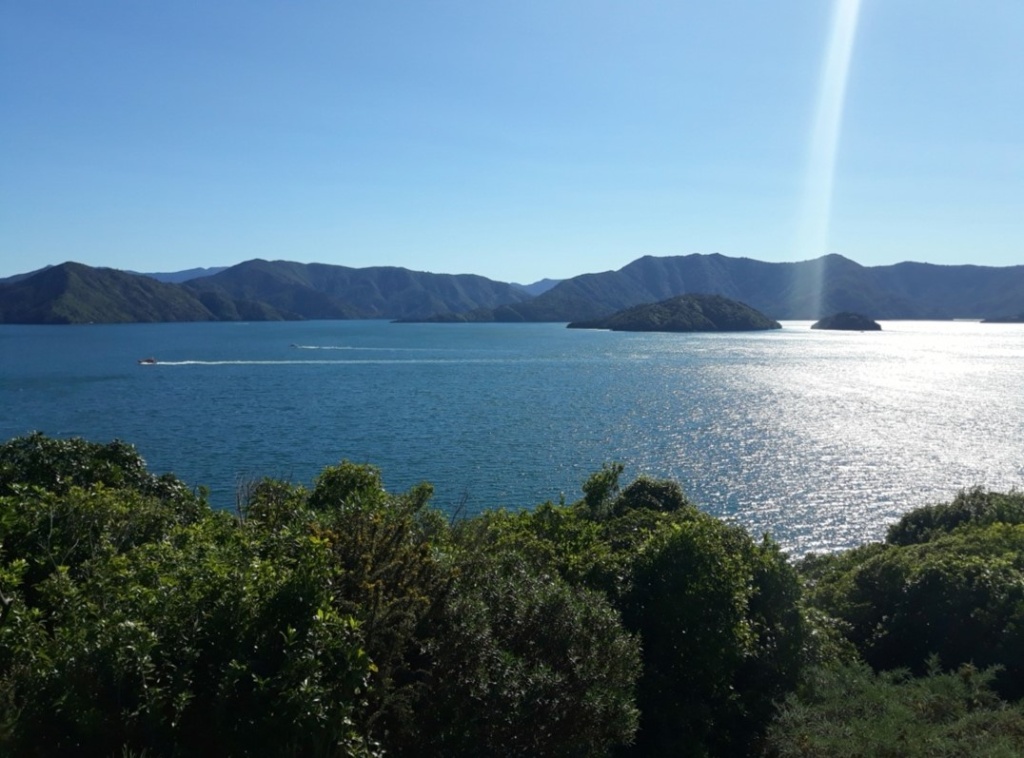 The Snout Track.
• Tirohanga Track (Picton): A steep uphill walk that will take you to a great view over Picton and Waikawa.

• Victoria Domain and Bob's Bay Walk (Picton): There are a few walks to do there or you can even drive along the Ridge Road and stop for some great views.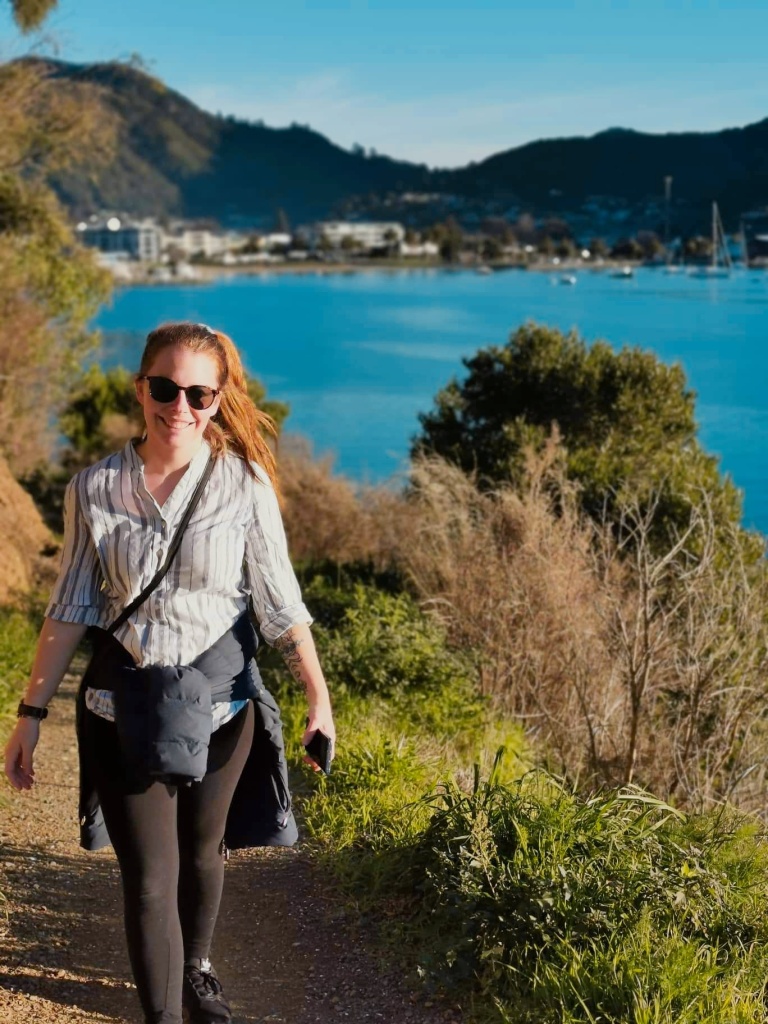 Bob's Bay Walk.
Best day trips from Blenheim or Picton
• Take a wine tour (of course!): We can help you book a half-day or full day wine tour with Sounds Connection, from either Blenheim or Picton. They offer fully guided tours between different wineries in the region, allowing plenty of time for wine tasting as well as learning all about winemaking. Their guides are very knowledgeable and they've been working with the local wine industry for over twenty years so you can be sure they will take you to the best places!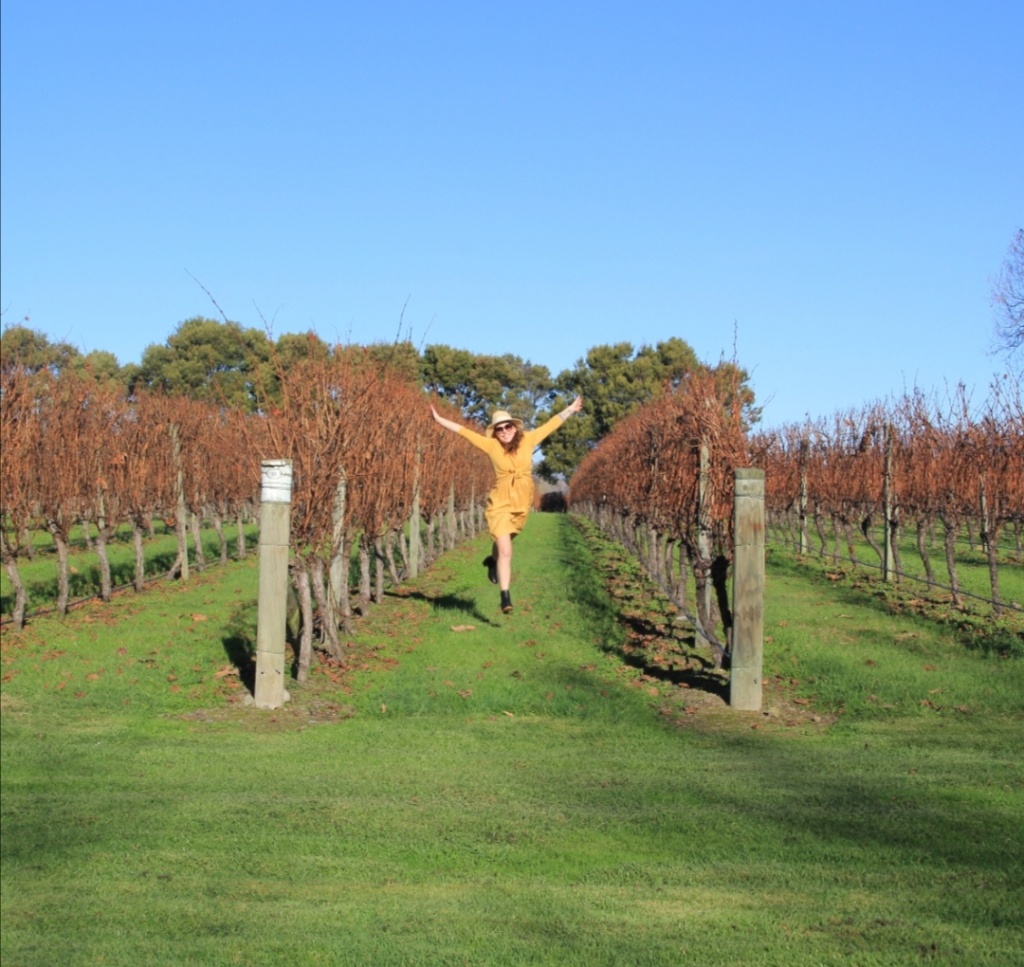 Take a wine tour.
• Take a bike wine tour: I would recommend doing a bike wine tour with Explore Marlborough (which we can also help you book). They offer guided and non-guided options. With about 12 wineries within 3kms of your starting point and on flat easy tracks, this is a great option for all fitness levels.
• Do an eco cruise to Motuara Island: This eco cruise with Cougarline is a great day trip from Picton. Motuara Island is a bird sanctuary, and you could see rare species, like the South Island Saddleback and Bush Robin, so this is a great tour for bird lovers especially, but also to enjoy the views of the Sounds on the way and we can book this one for you as well.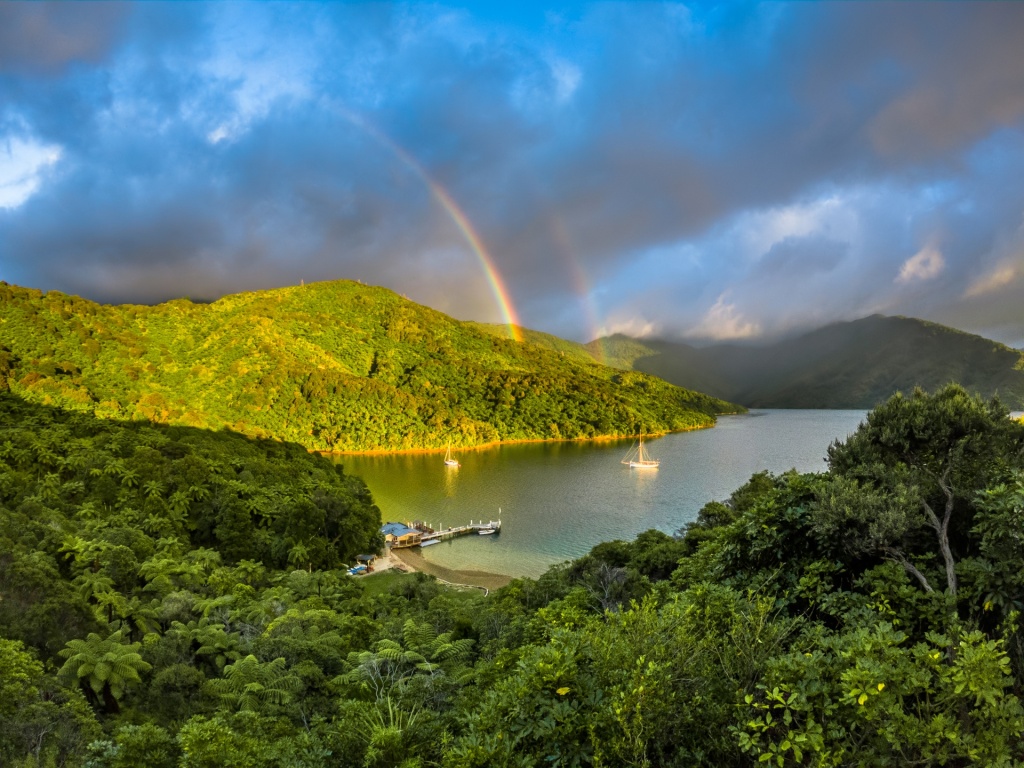 Marlborough Sounds. Image credit: MarlboroughNZ
• Take a guided kayak trip:  I would recommend doing the half-day (or full day if you're up to it) kayak trip with Marlborough Sounds Adventure. Their guides will take you to the best spots in the Queen Charlotte Sound so you don't have to guess your way around! The coastline is just gorgeous so this is a must do. Plus, you might be lucky enough to spot some seals, dolphins or penguins! We can help you book this trip as well, which is available from Picton from 01 October to 30 April. 
• The Magic Mail Run with Beachcomber Cruises (available from Picton): This is a really neat boat trip where you will literally be joining the boat to drop the mail to people living with no road access down the sounds. A wonderful experience for young and old alike! We can book this for you as well and I know littles ones especially like this cruise, so make sure you ask me about it!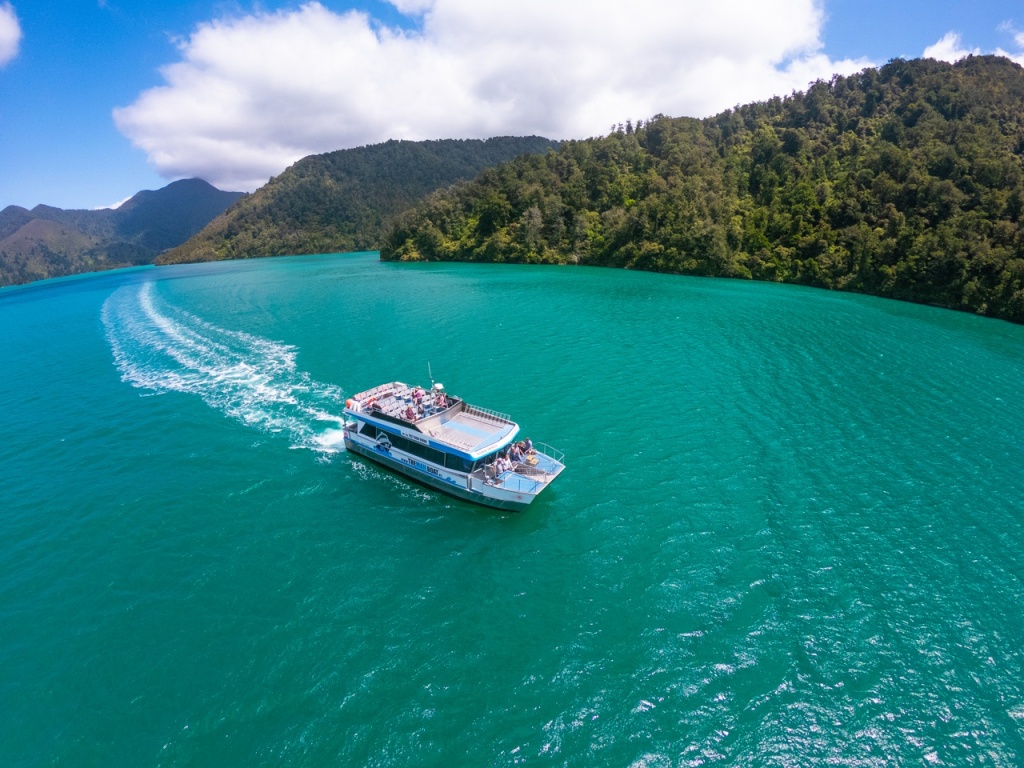 The Mail Boat -Image credit: MarlboroughNZ
Feeling inspired? Book your flights to Blenheim here!