Disneyland In 2022: Visiting The Most Magical Place On Earth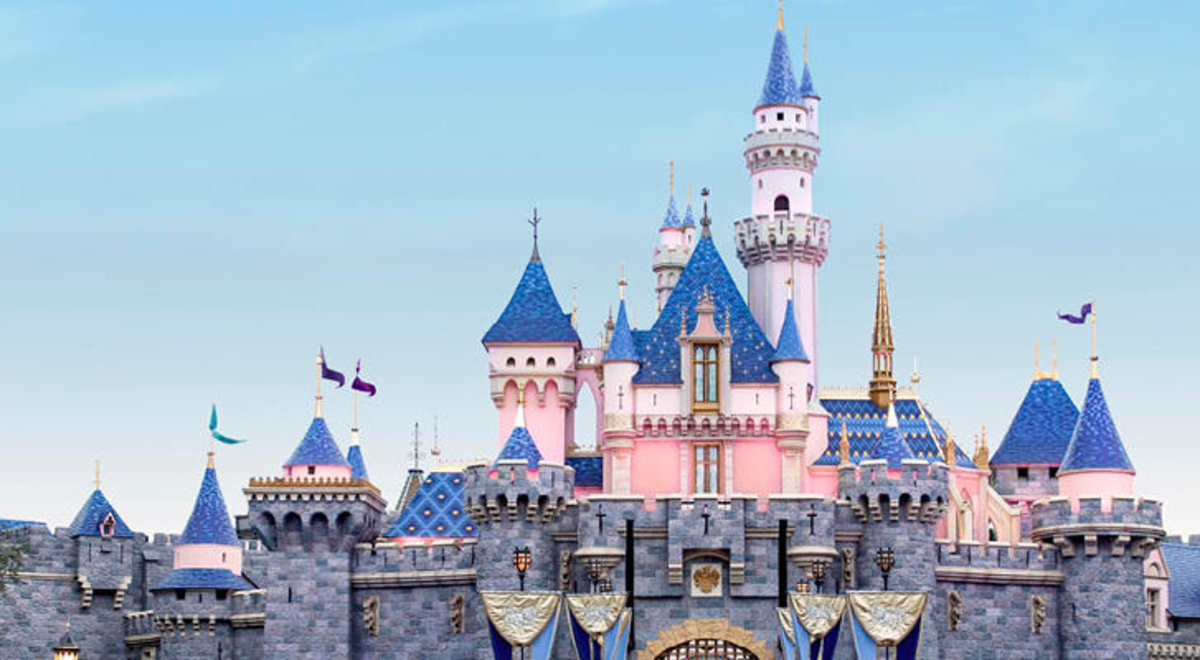 ---
---
Welcome to The Happiest Place on Earth at the Disneyland Resort, in California! Here, there are an infinity and beyond number of things to do so you can feel all the endless joy!
There have been a number of changes and updates to Disneyland Resort over the past couple of years, here's what you can expect as you return to the land of magic.
---
What's New
First up, the exciting stuff – what's new! With the New Zealand borders closed for an extended period, there's several new attractions and experiences that you can enjoy.
Avengers Campus
Filled with fun attractions for the whole family, Avengers Campus is brand-new fully immersive land at Disney California Adventure Park, dedicated to training and recruiting the next generation of superheroes. Embark on an epic journey helping your friendly neighbourhood Spider-Man stop out of control Spider-Bots from taking over on WEB SLINGERS: A Spider-Man Adventure. You can also help Rocket free his friends in Guardians of the Galaxy – Mission: BREAKOUT! There's also the chance to meet your favourite Avengers and try some super-sized and super shrunk foods from PYM Test Kitchen. Just as Ant-Man and The Wasp use "Pym Particles" to grow and shrink just about anything, Pym Technologies uses the latest innovations to grow and shrink food at this eatery. Heroes Assemble!
Star Wars: Galaxy's Edge
Having only just opened at the end of 2019, the remote planet of Batuu is waiting for travellers to experience their own Star Wars adventure! Live out your Star Wars fantasies in a galaxy far, far away! You can take control of "the fastest hunk of junk in the galaxy" on the Millennium Falcon: Smugglers Run. Or join the resistance in an epic battle against the First Order on Star Wars: Rise of the Resistance, which only opened a few months prior to the park closing due to Covid-19. This is a massive attraction spanning multiple ride systems, making it unlike anything that Disneyland Resort has ever seen.
Star Wars: Galaxy's Edge is full of experiences. You can also head to Savi's Workshop to build your very own Lightsaber, or venture over to the Droid Depot to assemble a custom droid. If you get hungry, explore Black Spire Outpost, and try some delicacies from across the galaxy such as the infamous Blue Milk.
Snow White's Enchanted Wish
Snow White's Enchanted Wish attraction brings new magic to a classic attraction in Fantasyland Area, where you can embark on a magical adventure through memorable scenes from the famous movie, Snow White and the Seven Dwarfs.
Things You Should Know
Park Reservations
Disneyland Resort aims to keep you safe when visiting the park by carefully managing attendance through a new park reservation system. To enter the theme park, all guests (aged 3 and older) are required to have a valid ticket and park reservation for each day they plan to visit. These reservations must be made in advance, are limited and subject to availability.  
Facemasks And Vaccinations
It's strongly recommended by the State of California that all guests be fully vaccinated or obtain a negative COVID-19 test before entering the resort.
Guests are also recommended to wear face coverings when indoors. Face coverings are required for all guests (ages 2 and older), regardless of vaccination status, in certain indoor settings including Disney shuttles and in health settings, such as in First Aid. Face coverings are optional for guests in outdoor areas.

For the latest information on current operating condition, which may change from time to time, make sure you visit the Know Before You Go section of the Disneyland Resort website.
Download The Official Disneyland App
Planning tools, park updates and exclusive content is all available on The Disneyland App. With the all-new Disney Genie service, this feature serves up a personalised itinerary creator inspired by your interests – from favourite attractions and foodie experiences to general interests like Disney Princesses, thrill rides and more – this tool helps you seamlessly map out your entire day.
At the end of 2021, the new Disney Genie+ service was introduced after Disney retired the FastPass and MaxPass services. This service allows you to maximise your time in the parks by selecting the next available arrival window for Lightning Lane entrances that are available on select attractions. This costs $20USD per day and comes with some other added features such as unlimited Disney PhotoPass Service digital downloads from the day, as well as some other cool features. You can also purchase Individual Attraction Selections which provide Lightning Lane access to a variety of attractions not included with Disney Genie+ Service.
Plan Your Trip To Disneyland Resort Early
With Disneyland Resort currently operating at a reduced capacity, demand to enter the Happiest Place on Earth is high. While traditionally, it has been easy to get into Disneyland Resort last minute, due to the daily cap on visitors, you'll need to plan your trip well in advance. Park reservations are available 120 days ahead, so we recommend booking as early as possible to secure your spot. This is especially important during peak holidays throughout the year. Talk to your Flight Centre travel expert about booking your Disneyland Resort pass and they can sort it all out for you.
---
Tips and Tricks
Best Time To Go
If you want to avoid crowds and long queues, it's best to avoid major US holidays and school holiday periods. Weekdays are also less busy than weekends.
Disneyland's availability calendar is the place to go to check park availability, and to plan your magical holiday.
Best Time To Get There
The best time to arrive at the parks is before they open, so you're one of the first in the queue for your favourite attraction. The queues are the shortest in the first few hours of the day and the last few hours, so you can always return later afternoon when it quietens down too.
Link Your Park Ticket to Disney Genie Service
By utilising the new Disney Genie Service, it will show you the current estimated wait times at some of the most popular attractions, and you'll love how it saves you time by seamlessly mapping out your day, with updates that continue from morning to night. You'll also receive attraction and dining recommendations inspired by what you told Disney Genie service you're most interested in doing and seeing – this is especially recommended for first-time park visitors who may need more guidance during their visit.
In the Disneyland App, you can also make dining reservations at table service restaurants and will also allow you to do mobile orders for your favourite quick service dining locations. Some of these reservations can book out quickly so make sure you know when reservations open and act fast!
If you're visiting Disneyland Resort with the family, it can be a good idea to research rides and ride height restrictions, to ensure everyone can enjoy the rides you want to experience.
What Ride To Do First
The most popular rides are generally the newest, so expect long lines for new attractions such as WEB SLINGERS: A Spider-Man Adventure or Star Wars: Rise of the Resistance. You should try to do these rides as early as possible to avoid spending the day in long lines.
How Many Days
To experience everything Disneyland Park and Disney California Adventure Park have to offer, you'll need a few days. Buying a three-day pass with a Park Hopper ticket is your best bet as it'll allow you to spend a day and a half at each park. However, for the best value for money, buy a five-day pass.
Park Hopping
Disneyland Park and Disney California Adventure Park are right next to each other with the entrances to the parks being just minutes apart, so Park Hopping can be an effective way to maximise your time. Park Hopping is subject to capacity, and you will need a Park Hopper ticket. Park Hopping officially begins after 1pm (subject to change and availability).
You will often see queues dropping off around 1pm as people prepare to Park Hop. This is the perfect opportunity for you to take advantage of the migration and get on some rides when lines are shorter.
Stay Close Or On-Site
When visiting Disneyland Resort, it's best to stay at the resort or at one of the Good Neighbor Hotels nearby. Staying within walking distance means that you don't have to worry about parking or transport. Staying within the Disneyland Resort allows for direct access to Downtown Disney District as well as some enchanting extras such as Key to the Magic and Package Express which allows Guests to charge meals and merchandise straight to their room – and have purchases delivered to their hotel at no extra cost.
If you do drive to Disneyland Resort, there are three locations for parking: Mickey and Friends, Pixar Pals, and the Toy Story parking structure. Parking starts from USD$30 a day, with the option to pay for premium parking close to the exits and elevators.
There are of course other resorts nearby in Anaheim that you can also stay at. Make sure you talk to your Flight Centre travel expert about the best accommodation for your needs. 
Getting to Disneyland Resort From LAX
Disneyland Resort is about a 30-minute drive from LAX. Buses, shuttles and trains run directly from the airport, and there is also the option to take an Uber or catch a cab. 
 
---
Disneyland Resort Tips
Rides don't shut at closing time – only the lines to attractions shut at the closing time meaning if you get in line before close, you'll be able to get one more ride in. This could be useful to take advantage of shorter lines on popular attractions.
 
Due to social distancing, many lines for rides and food stretch outside, so be prepared to be in the sun. Pack hats, water and sunscreen. 
 
Plan your meals ahead of time. With mobile ordering the norm at Disneyland Resort, it can take a long time to get some food and drink – so be prepared and organise your food early. It's a good idea to bring your water bottle and some snacks.
 
Bring a phone battery pack – the mobile app is very important to your Disneyland Resort experience so don't risk running out of battery! There are some services that allow for you to purchase power banks in the park but it will be more affordable to bring one from home.
---
---