Epic Road Trip: 14 Days On The South Island In A Campervan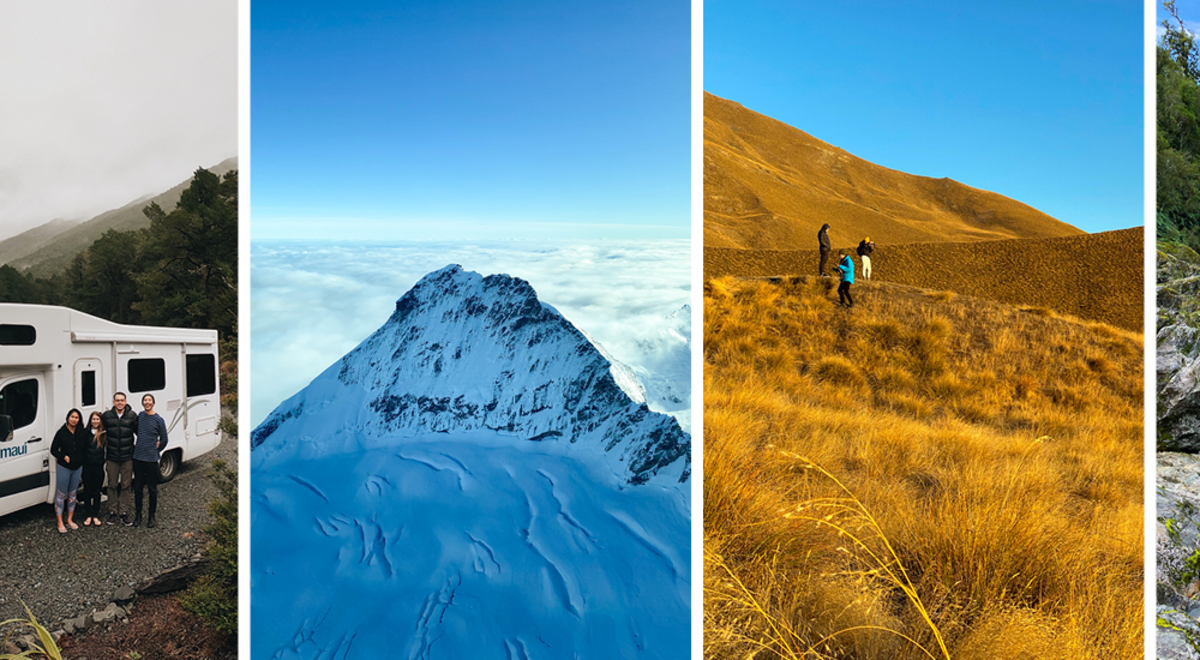 ---
---
The best thing I ever did when COVID-19 meant we couldn't travel overseas was to support New Zealand and explore my own backyard. My three friends and I had the trip of a lifetime travelling around the South Island in a campervan. If you've ever considered doing the same, book it now! You won't regret it! Below shows a taste of our amazing adventure.
Day 1-2: Christchurch - Kaikoura
Left: Flying to Christchurch with Air New Zealand. Right:Our Maui campervan rental.
Our journey begins flying from Auckland to Christchurch. This is where we picked up our new home for the next two weeks. We went for the big one (!) - the Maui 6 Berth River. This campervan gave us plenty of space for my three friends and I, as well as plenty of room for our bags. A perfect choice to conquer our South Island adventure.
For our first night we gathered up some groceries and rested in Christchurch, staying in one of many powered sites at Amber Kiwi Holiday Park. The camping ground had beautifully clean facilities, lovely landscapes and of course the friendliest holiday park cat that wanted to hang out with us. Every animal lover's dream!

Inside the Maui Campervan.
To pass the time each night, we kept warm with the heater running, made hot drinks and played one of many quick-playing card games. Just beware if you are all competitive!
Days 2-3: Kaikoura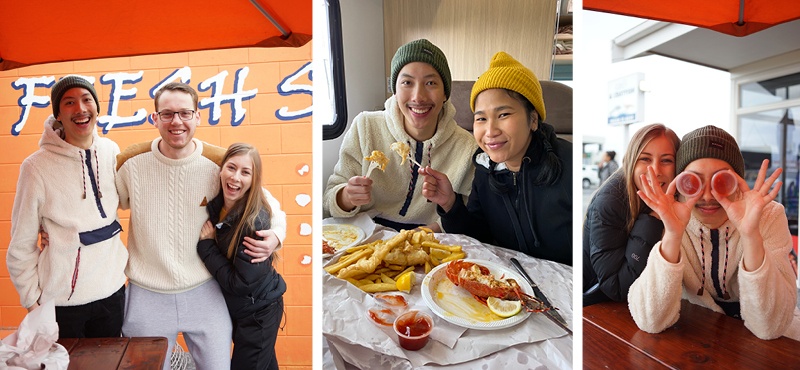 Cods n Cray, Kaikoura.
We started off our day digging into beautiful, freshly caught blue cod fish and crayfish drenched in garlic butter at Cods n Cray Kaikoura.
With full bellies we then went searching to spot some seals. We were not disappointed! We first checked out the Kaikoura Peninsula Walkway followed by the Ohau Point Seal Colony lookout. Each place had a large car park with plenty of parking right next to the viewing areas. Lots of seals including babies to watch. Could have stayed for hours if it wasn't for the cold breeze!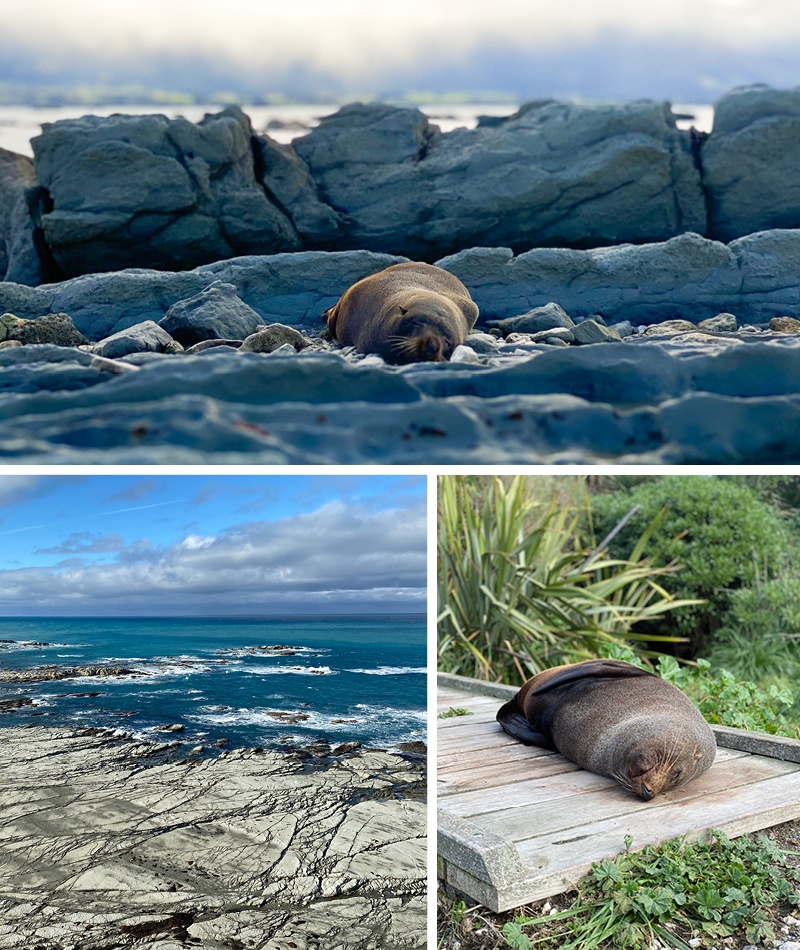 Kaikoura Peninsula Walkway.
Days 4-5: Kaiteriteri / Abel Tasman National Park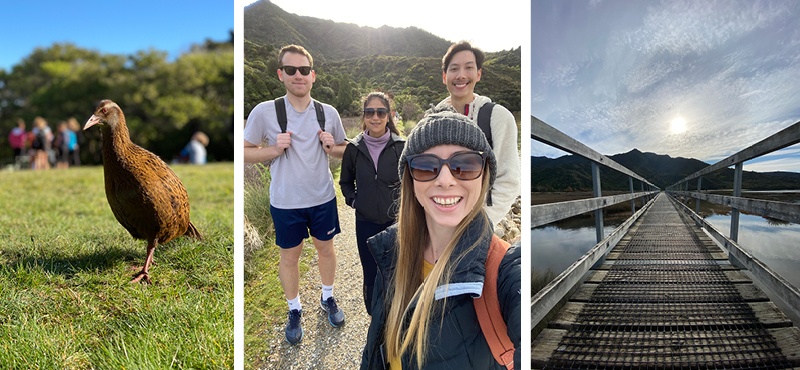 Abel Tasman National Park.
Abel Tasman is a long trail winding over beaches and across ridges. With approximately 8 main stops around the park, ranging from 10min-4hr, we chose to walk to Apple Tree Bay, which was a 4.9km walk from the start of the track. It was peaceful walking through native scenery. And we even got up close to some wekas.
I wanted to say a special thanks to Gavin & Zoe Alborn from Abel Tasman AquaTaxi, for giving us a lift back to Marahau in one of their Water Taxis. Thank you so much for your kindness and hospitality. What an amazing way to experience Abel Tasman from a different perspective. Nothing like getting knowledge from the locals!
Days 6-7: Maruia
Stopped along the way to check out: Kawatiri Historic Railway Walk, Maruia Falls.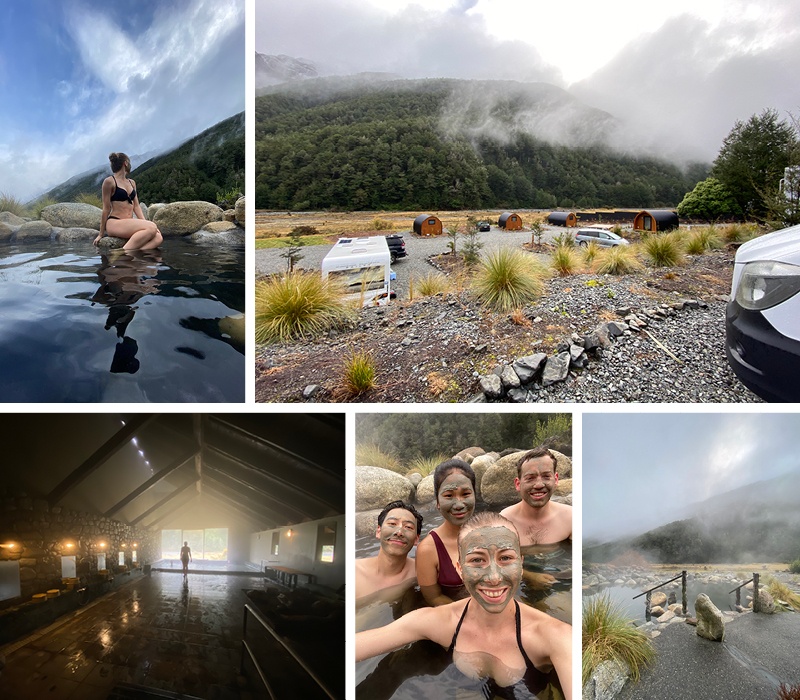 Maruia Hot Springs.
Maruia Hot Springs was by far one of my highlights of the trip! This is an experience not to be missed! With no phone reception, it was a perfect time to recharge and enjoy being fully present in the moment. We each bought the "Camp and Bathe for One" package, which gave us an unpowered camping site, with full access to all of their natural mineral pools, indoor hot pool, saunas, cold plunge and relaxation lounges. After a relaxing sleep, I joined a sunrise yoga class, followed by a guided signature sauna infusion and finished with a homemade face mask and body scrub. We learnt the benefits of hot and cold contrast bathing, and during our sauna, I plucked the courage to submerge into the cold plunge pool….. But ran straight back to the sauna!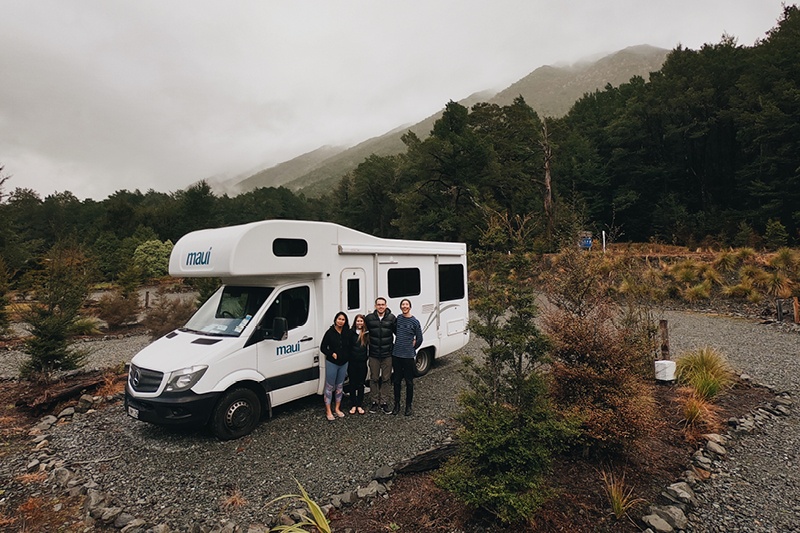 Maruia Hot Springs.
Day 8-9: Hokitika Gorge - Franz Josef - Fox Glacier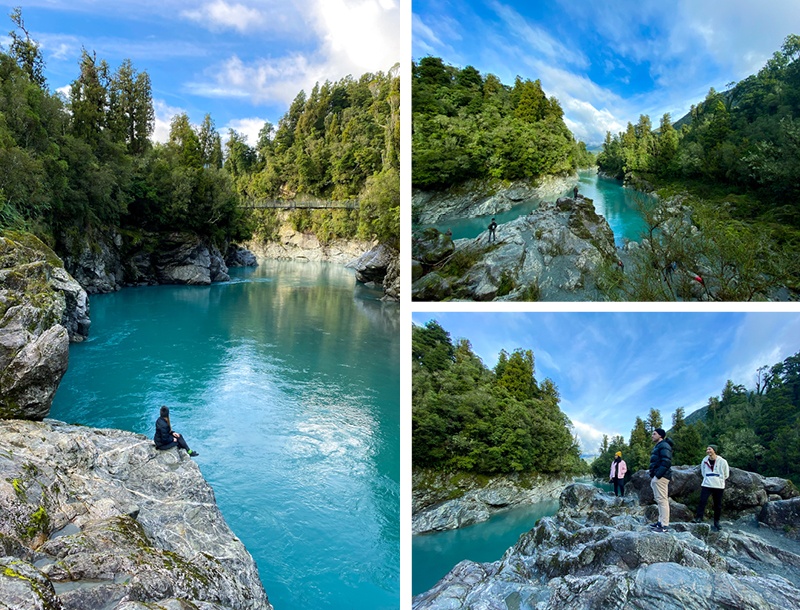 Hokitika Gorge.
Sometimes you see photos of a tourist destination and think it can't look as good as that in real life! The Hokitika Gorge really does look that good, if not better. From the swing bridge there are excellent views of the turquoise waters of the Hokitika River as it makes its way through the rock sided Hokitika Gorge. The turquoise water surrounded by luscious native bush is well worth a visit.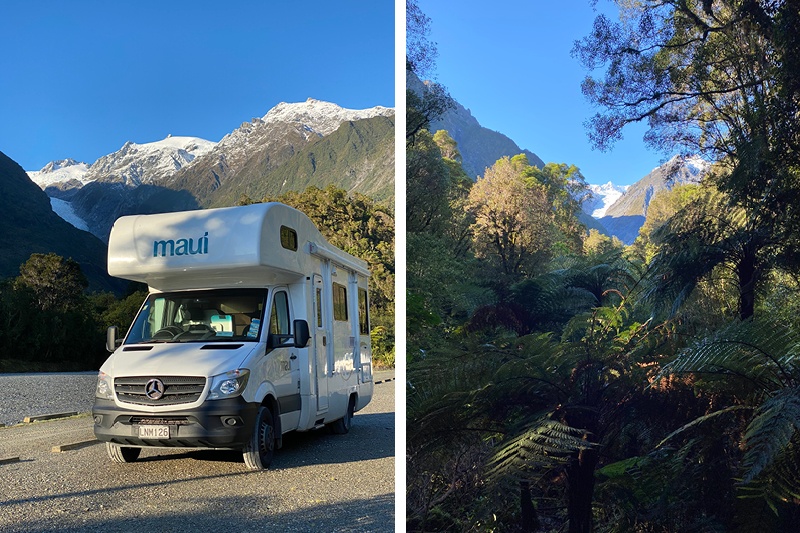 Westland Tai Poutini National Park, Franz Josef.
Skydiving with Skydive Franz Josef & Fox Glacier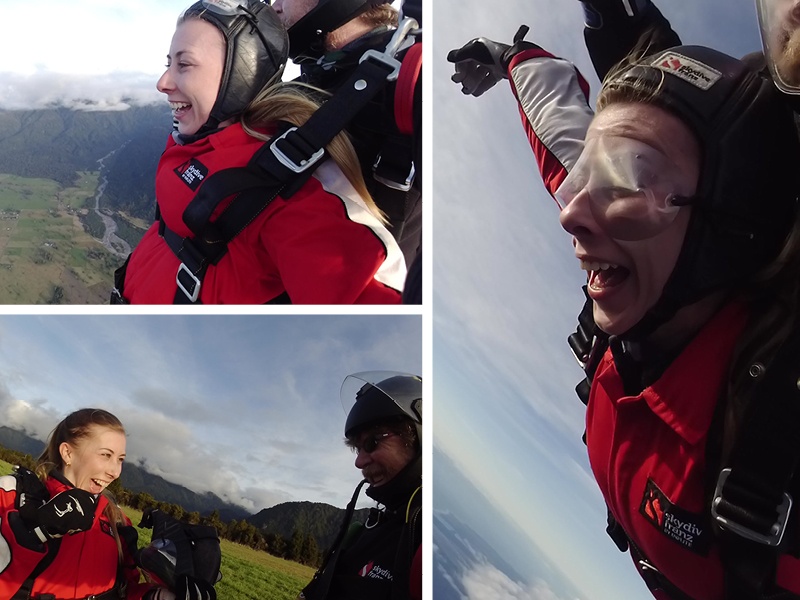 Skydive Franz Josef & Fox Glacier.
I'm free…...freefallin'. Free falling for 65 seconds to be more precise. It's been 4 years since my last skydive, and my goodness I've caught the bug again. We were able to see New Zealand's highest mountains, the Tasman Sea and glowing glaciers. Franz Josef Glacier is so beautiful! Robbie from Skydive Franz Josef made the experience even better! The entire team were so friendly, and they also only took small groups to make your experience as personable as possible.
Day 10-11: Lake Hawea & Wanaka
Stopped along the way to check out: West Coast/Mount Aspiring National Park, Thunder Creek Waterfall, Blue Pools.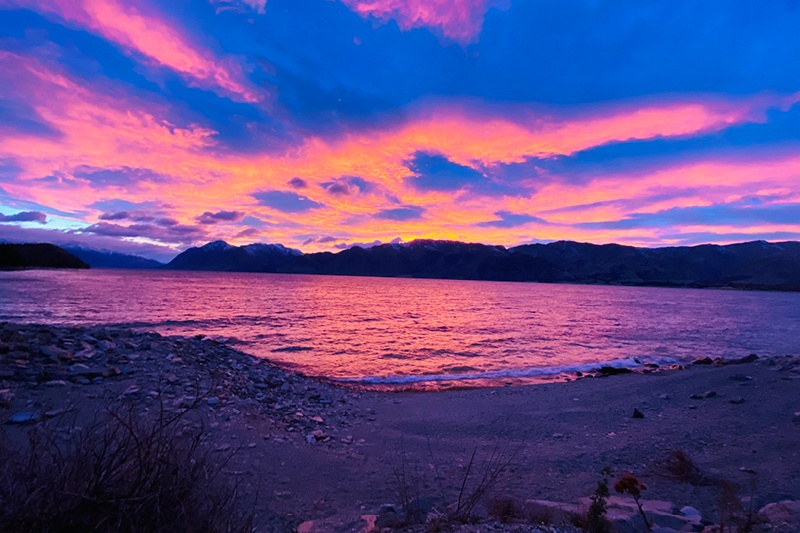 Lake Hawea.
Sometimes it's worth not pushing that snooze button. The most beautiful sunrise I have ever seen was at Lake Hawea. Definitely another highlight of this trip!
And of course you can't stop by Wanaka without checking out #ThatWanakatree !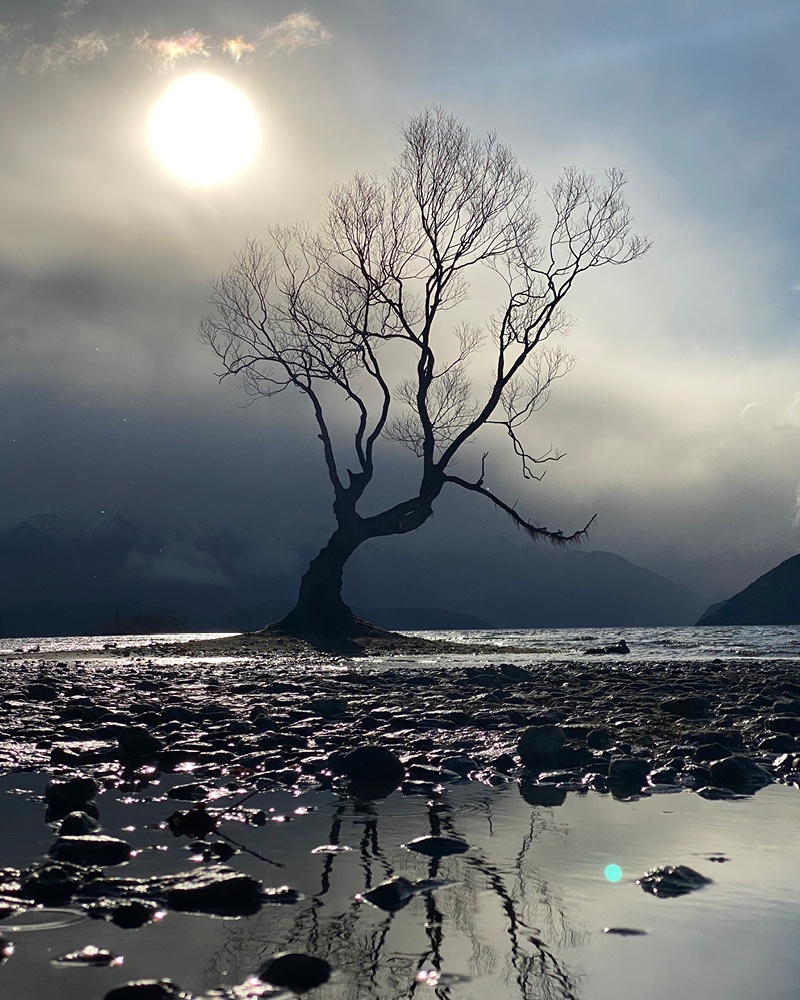 #ThatWanakaTree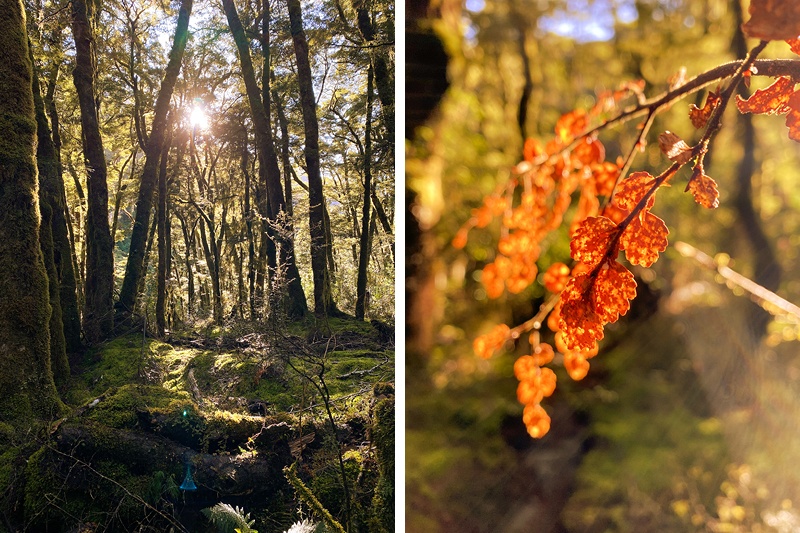 Mount Aspiring National Park.
Day 12: Tekapo
Stopped along the way to check out: Lake Pukaki, Lindis Pass, Church of the Good Shepherd.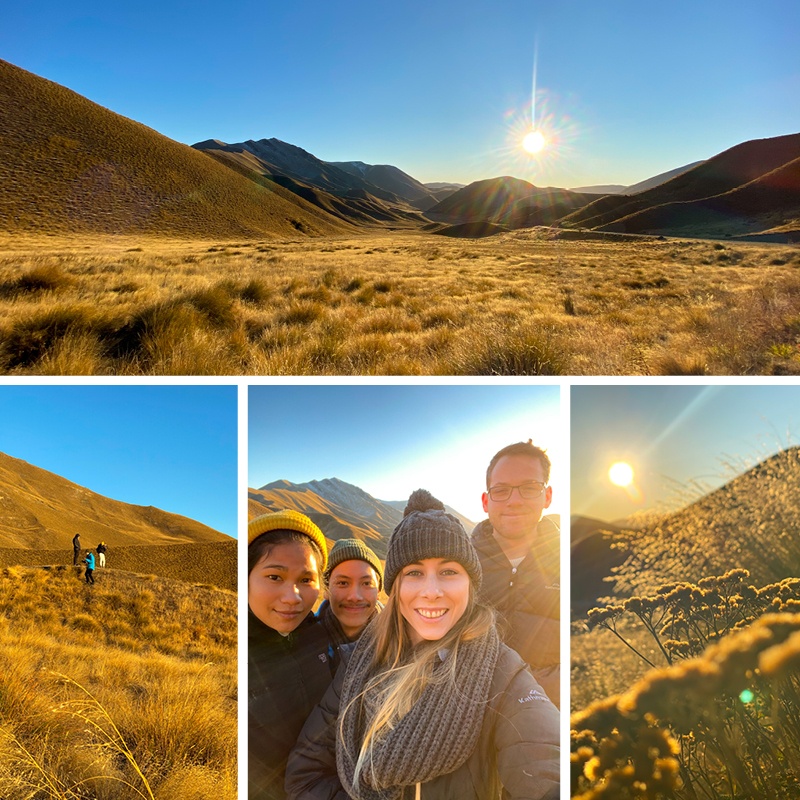 Lindis Pass.
From many recommendations, we decided to change up our travel plans to explore Lake Tekapo.
This was the most picturesque drive I have ever experienced. This drive alone made me dream of living in the South Island. If only I could pick up the crystal blue lakes and put them in my own backyard. We also captured the most beautiful golden tones on our way through Lindis Pass.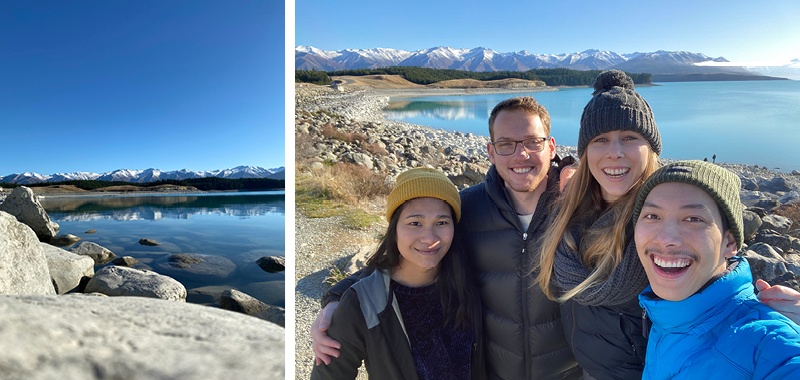 Lake Pukaki.
Once we arrived, we spent our afternoon and evening at Tekapo Springs. Tekapo Springs has one of the most scenic ice rinks in New Zealand with lake, forest and mountain views. After many laps, and accidentally hugging a random man (thank goodness I didn't knock him over!), we escaped the cold and soaked in the hot springs, watching the stars.
Very conveniently, we stayed at Lake Tekapo Motels & Holiday Park, which was in the most beautiful spot on the edge of the lake, and walking distance to Tekapo Springs.
Day 13-14: Glenorchy - Queenstown
We set our alarms for 5:30am, and headed off to Queentown for our Scenic Flight over Mt Aspiring, Mt Earnslaw & the Glaciers with Milford Sound Flights. There's nothing like seeing the world from thousands of feet up in the air. So much snow!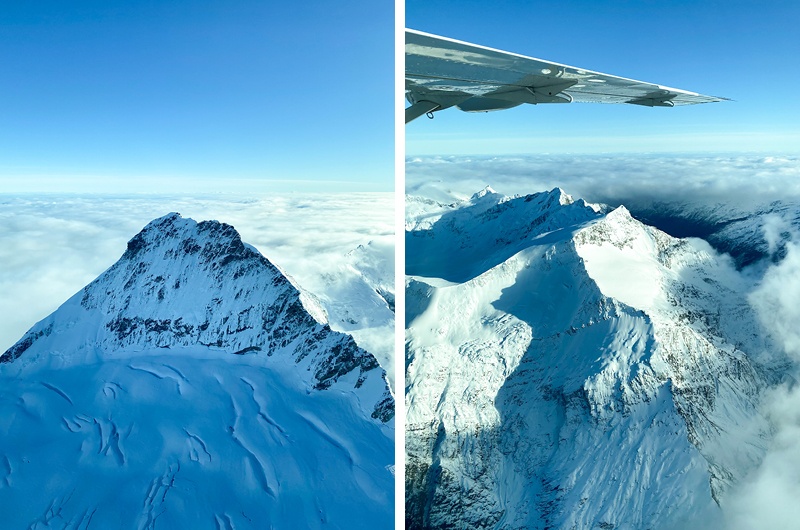 Scenic Flight with Milford Sound Flights.
Another cool experience, right in the heart of Queenstown bay, was Perky's Floating Bar which is New Zealand's only floating bar! Jump on board and enjoy endless views of Lake Wakatipu and the surrounding mountains while having a drink or two. You can bring any food you want from around Queenstown, while sitting on the rooftop area covered with outdoor heaters to keep you nice and toasty. 
Something I've always wanted to try was breaking things at a Smashit room! If you just want to let out some steam or have a lot of fun, this is the activity for you! Like they say, you become a bull in a china shop, going free rein with bats and mallets!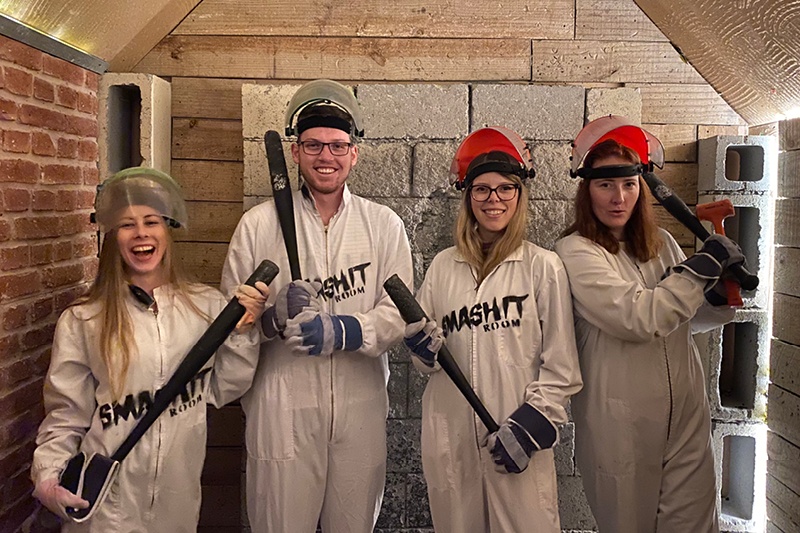 SMASHIT Room Queenstown.
And to finish off our trip and top off our Queenstown experience, we also took a 90-minute river cruise with Million Dollar Cruise, which took us across Lake Wakatipu right to the end of the lake. We were able to see stunning homes, birdlife, the Historic Dam and Willow Islands.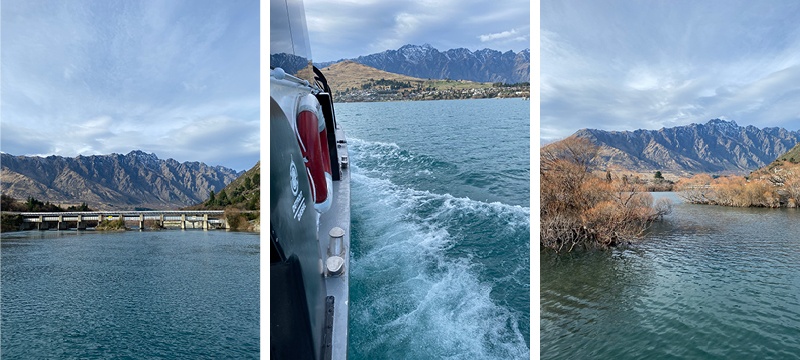 Lake Wakatipu.
And that's how we finished off our epic 14-day road trip discovering the South Island. Next on the list is doing the North Island, and the best way to do it? Is by campervan of course!