How To Do Hawke's Bay - Local Tips From Our Travel Mate Mary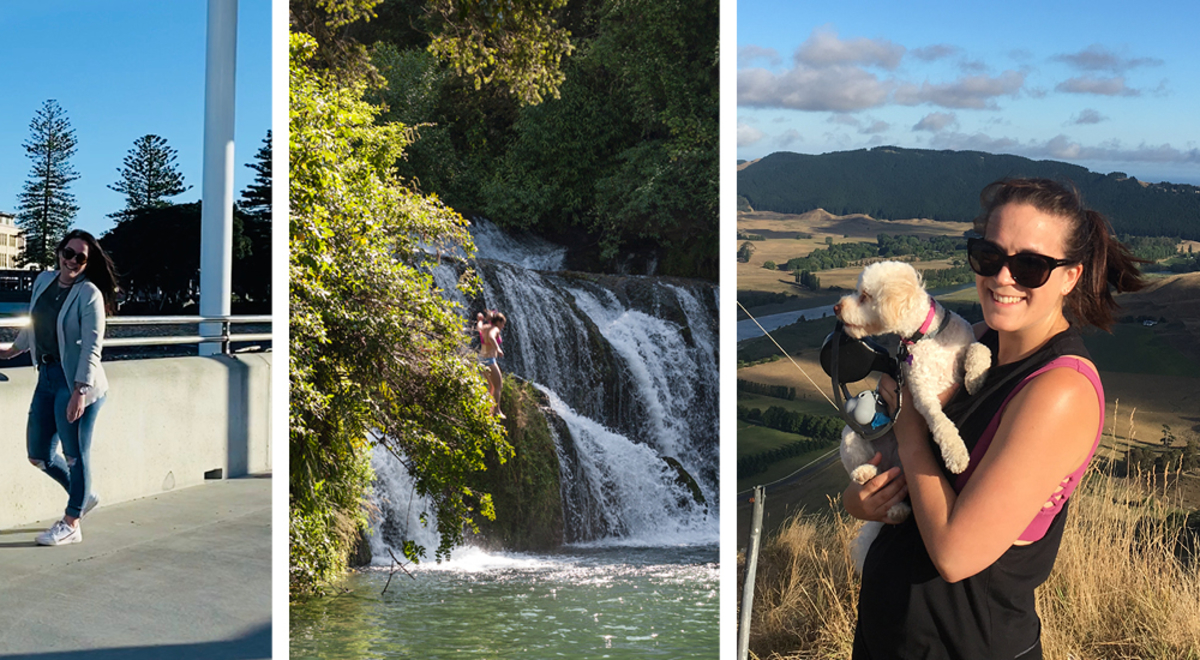 ---
---
If you haven't been to beautiful Hawke's Bay, now is the time. Mary from our Flight Centre store in Hastings shares all of her top tips so you can explore Hastings, Napier and the surrounding area like a local! 
Best place in Hastings to get your morning coffee fix
My favourite place to get the best coffee in town is Cupple at 216 Heretaunga Street East. They use Firsthand Coffee which is a boutique coffee roaster in Hawke's Bay. Plus, they also share a premise with Ya Bon French Baker, who sells a full range of delicious French breads and patisseries - yum!
Best weekend brunch spot in Hastings
A little bit different but my favourite spot to get brunch is the Hawke's Bay Farmers Market (Hawke's Bay Showgrounds, Kenilworth Rd, Hastings) as you can buy a whole lot of delicious food and some great coffee too and enjoy a few different things. My personal favourite stalls are Monsieur Macaron (which sells amazing macarons as well as French pastries and cakes), Hawthorne Coffee Roasters, Hōhepa Cheese (their cheese is really amazing!!) and Op's Kitchen Dumplings (claiming to have the best Gyoza, Japanese dumplings, in Hawke's Bay!).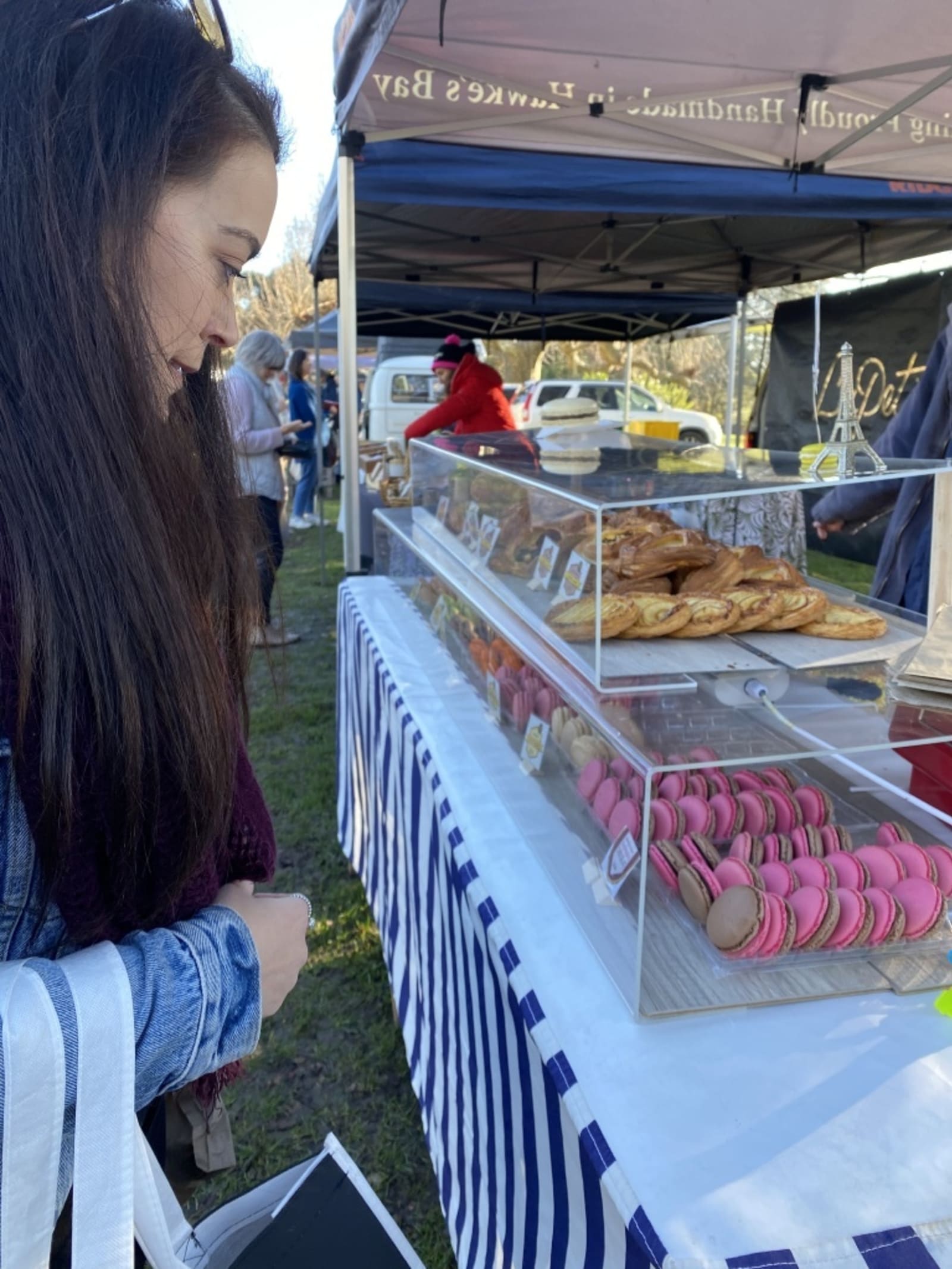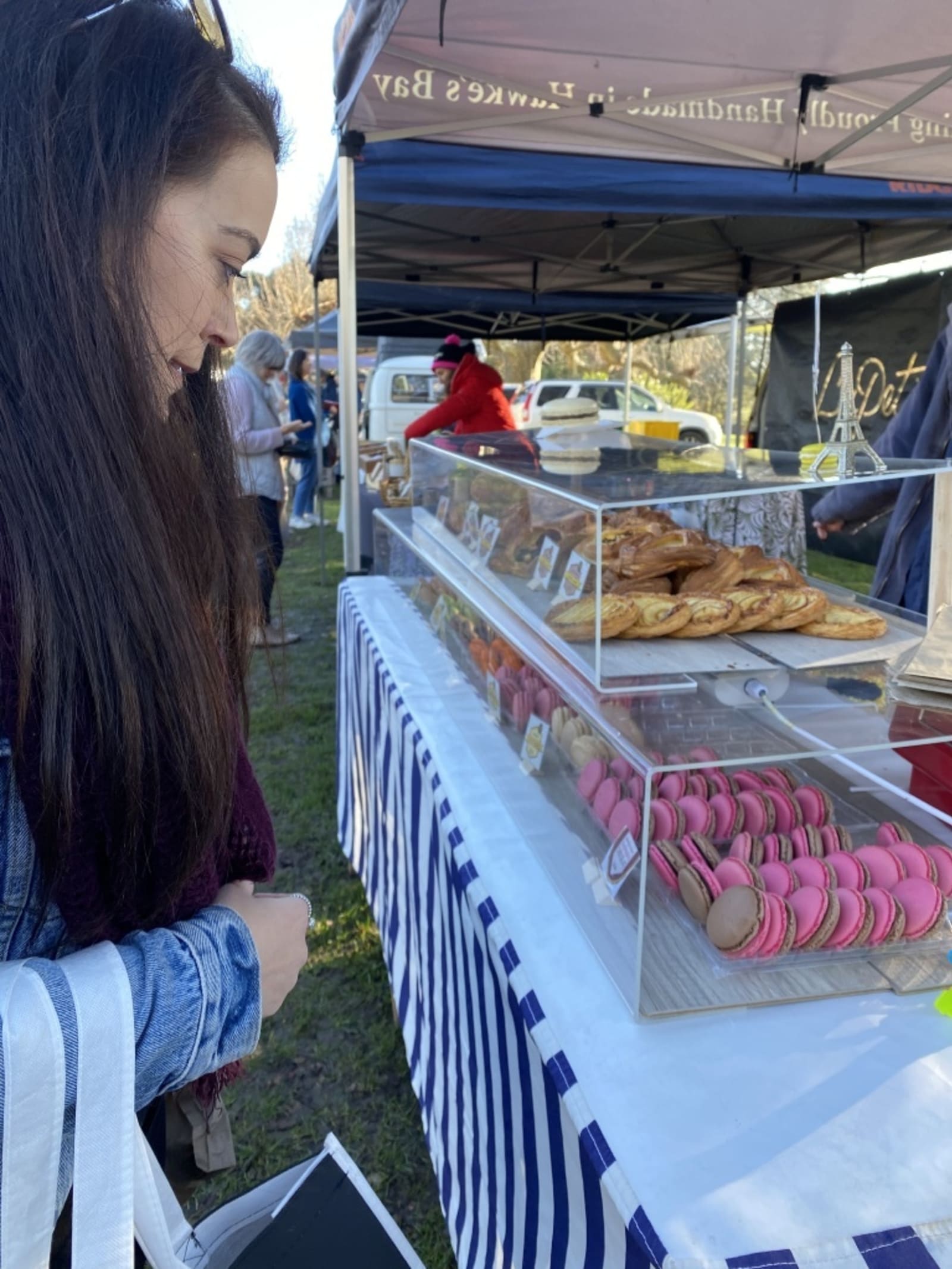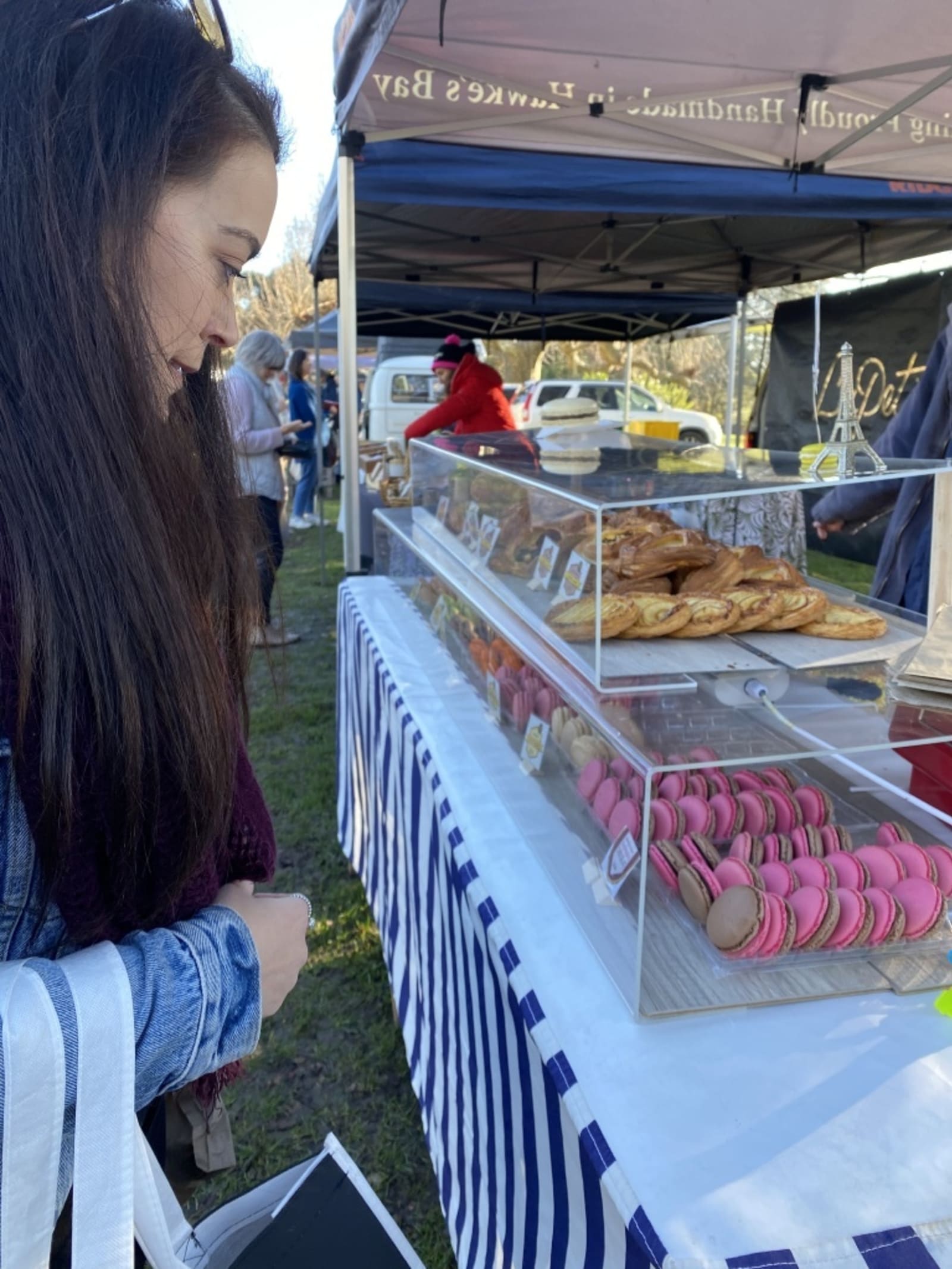 Monsieur Macaron stall at the Hawke's Bay Farmers Market.
Best bars in the area - Top of the locals' list
The Filter Room (20 Meeanee-Awatoto Road, Napier): A nice relaxed bar with a great outdoor setting. They have a really good range of local beers and ciders plus some great food too, including some awesome platters to share.
Three Wise Birds (1412 Pakowhai Road, Tomoana, Hastings): Awesome spot with a great garden bar, very popular in the summer. They also have their own cidery on site so be prepared to taste some seriously good cider!

Hastings Distillers (231 Heretaunga Street East): Hastings Distillers produces organic artisan spirits and liqueurs and you can try their amazing products at their Tasting Room on site - they also serve food there too.
Matisse Wine Bar (12 Herschell Street, Napier): I love this place, it's a little bit funky, arty and they have some amazing wines from small local producers as well as international wines. Their tapas menu is really great too and not to be missed!
Top 3 dinner spots - $ / $$ / $$$
• Carr's Kitchen (209 Russell Street North, Hastings): Great casual food for a cheaper dinner option. They have delicious burgers including vegetarian options, curly fries and some yummy donuts for dessert too!
• Piku (15 Joll Road, Havelock North): Piku is an Izakaya (gastropub) style Japanese restaurant serving modern Japanese food. Try their Asahi (Japanese beer) marinated Wagyu beef - it's delicious! They've also got a full gluten free menu as well as some vegan options. And they've also got some great children's food options like a bento box with a few kiddie favourites!
• Craggy Range (253 Waimarama Road, Havelock North): If you are looking for more of a fine dining experience, I would recommend Craggy Range Restaurant where you can have an amazing meal, accompanied by the famous Craggy Range wines, while looking out to the spectacular backdrop of Te Mata Peak. Try the crayfish with saffron mayonnaise, octopus, celeriac pancake and bisque sauce - it's spectacular!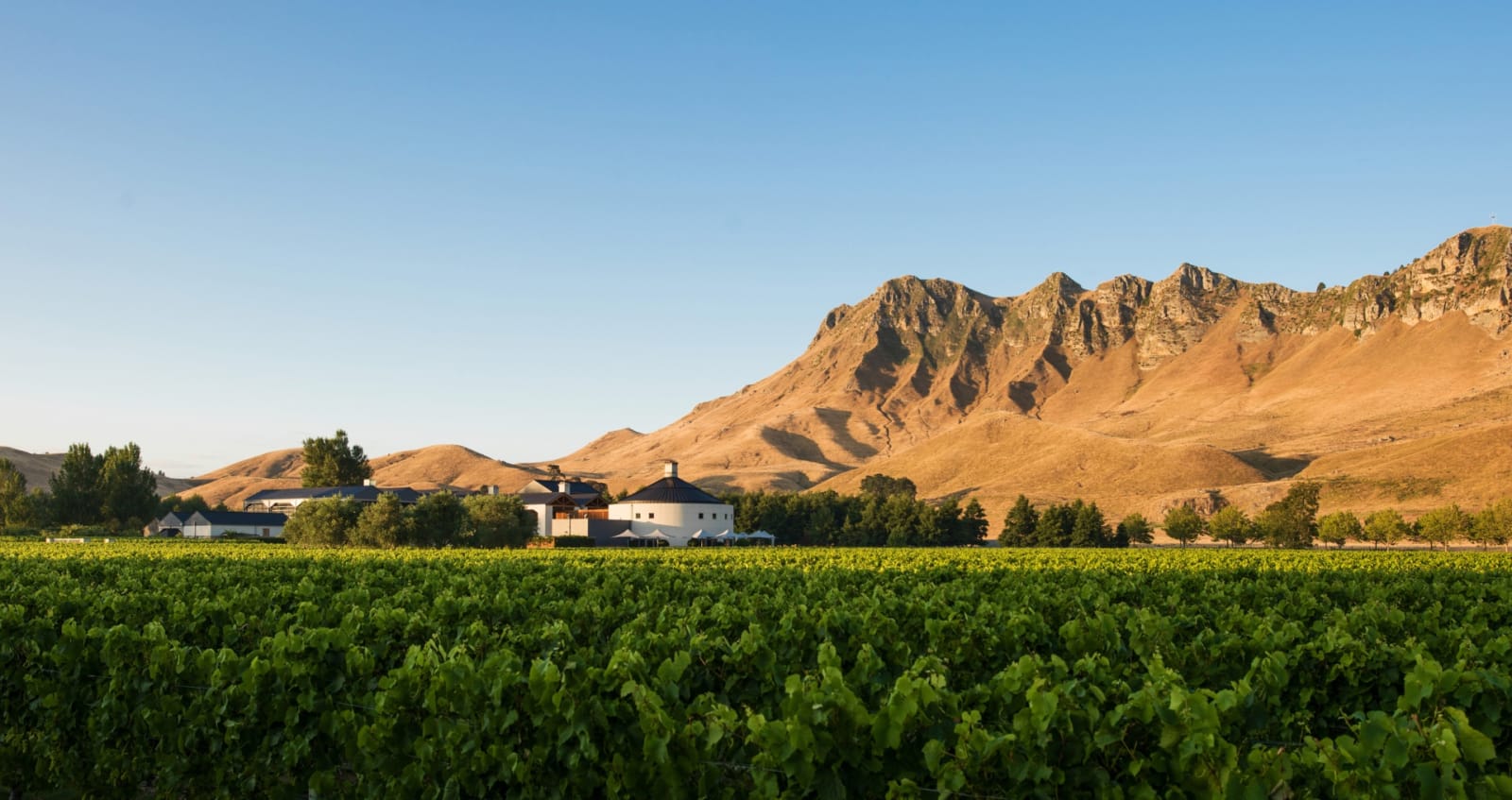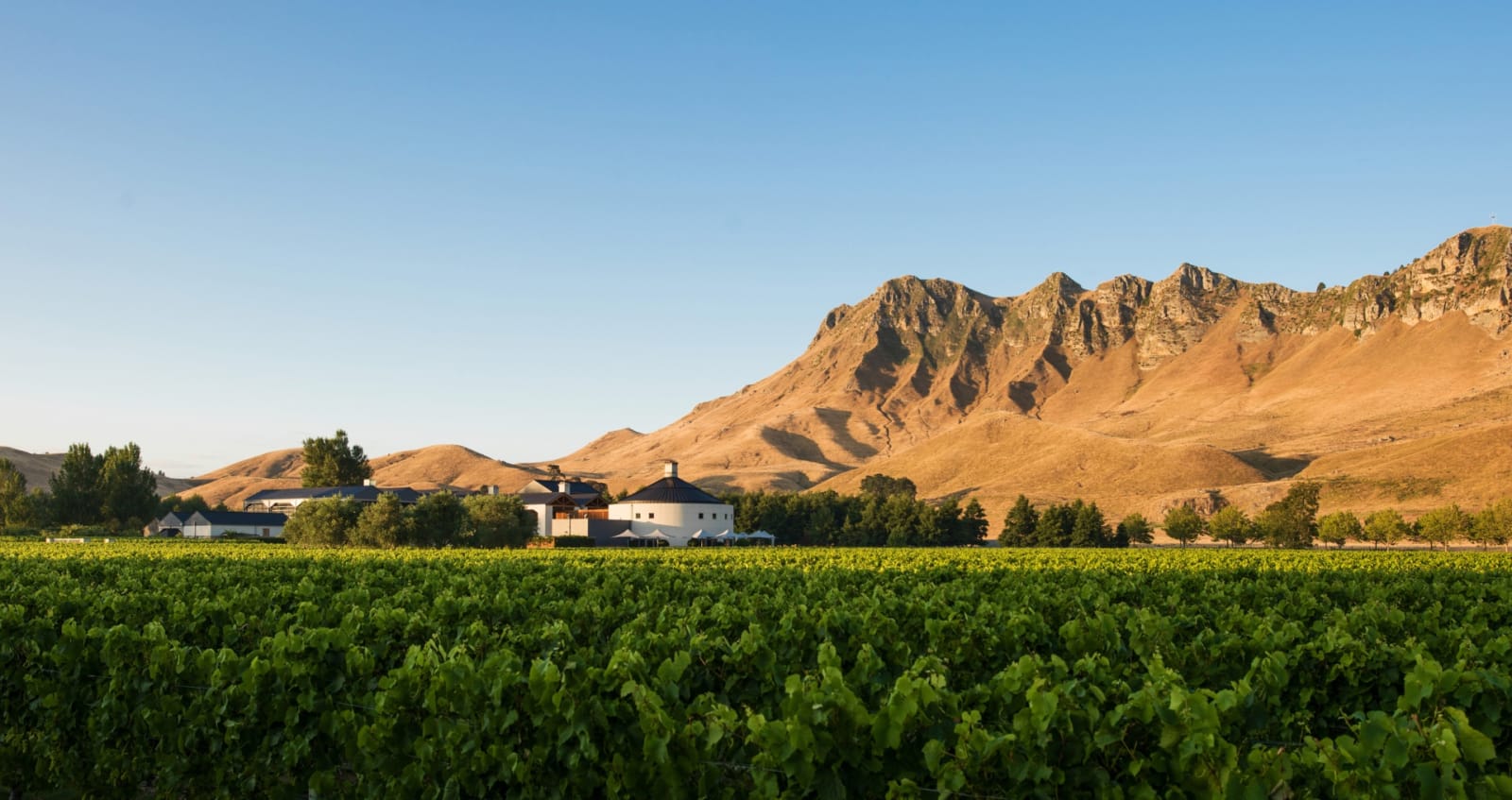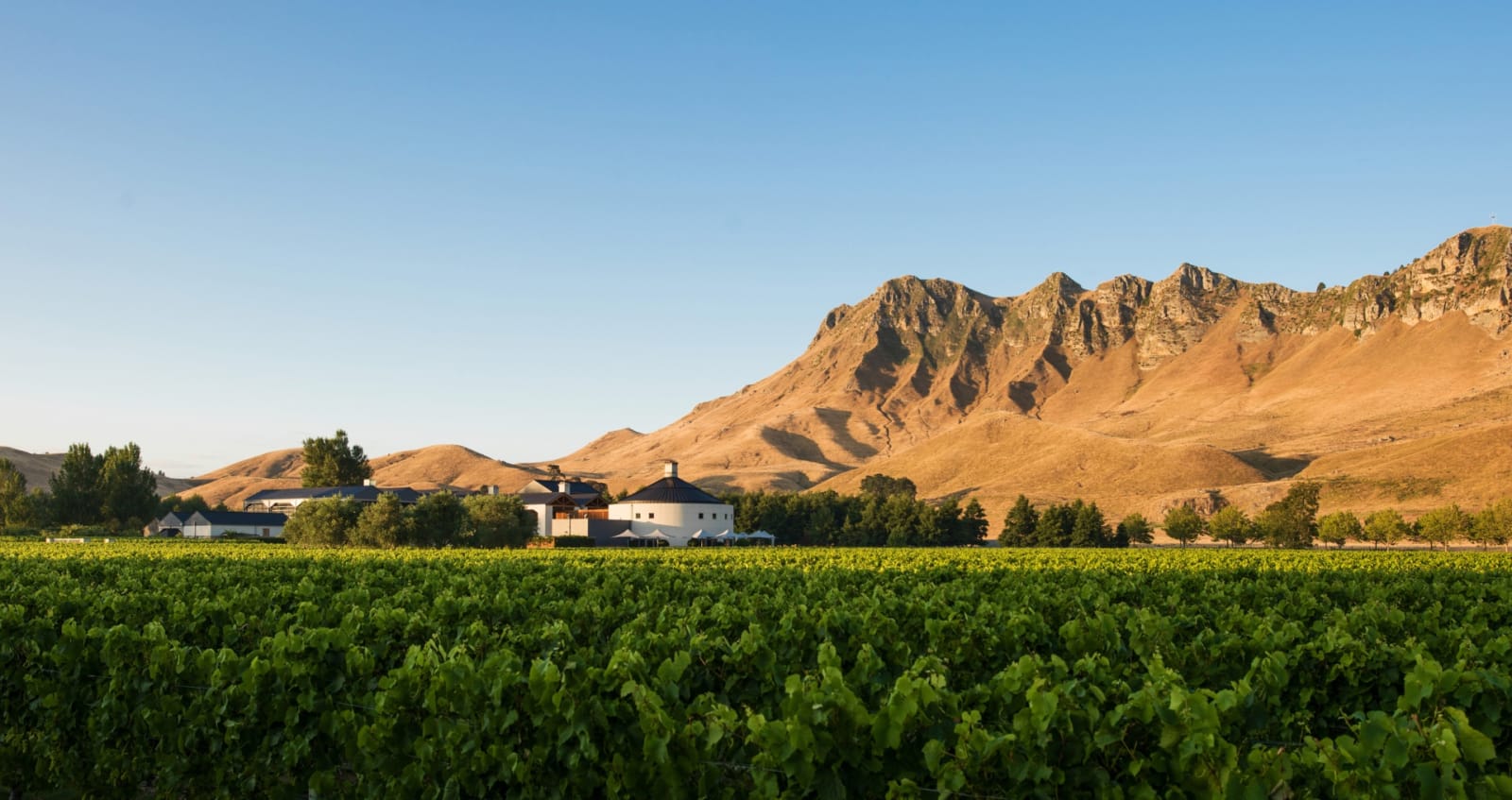 Craggy Range with Te Mata Peak in the back. Image credit: Craggy Range
Best places to stay - 3 / 4 / 5 stars
• Quality Inn Napier (311 Marine Parade): A great affordable option located a short walk to the centre of Napier. Modern, comfortable rooms with kitchenettes and free WiFi.
• Porters Boutique Hotel (4 Te Aute Road, Havelock North): Great location in Havelock North, close to a heap of cafes, bars and restaurants. Sleek, modern and luxurious rooms with designer kitchens with Nespresso machines in all suites, iPod docking station and free WiFi as well. This is a great option for families too as they offer a nanny service (at extra cost) with fully qualified nannies.
• Mangapapa Hotel (466 Napier Road, Havelock North): A stunning boutique hotel offering luxury, seclusion and elegance in a gorgeous homestead originally built in 1885. Mangapapa Hotel is set in beautiful landscaped gardens and orchards and offers 12 luxury suites. The hotel features a fine dining restaurant, a spa sanctuary, a pool and a lawn tennis court.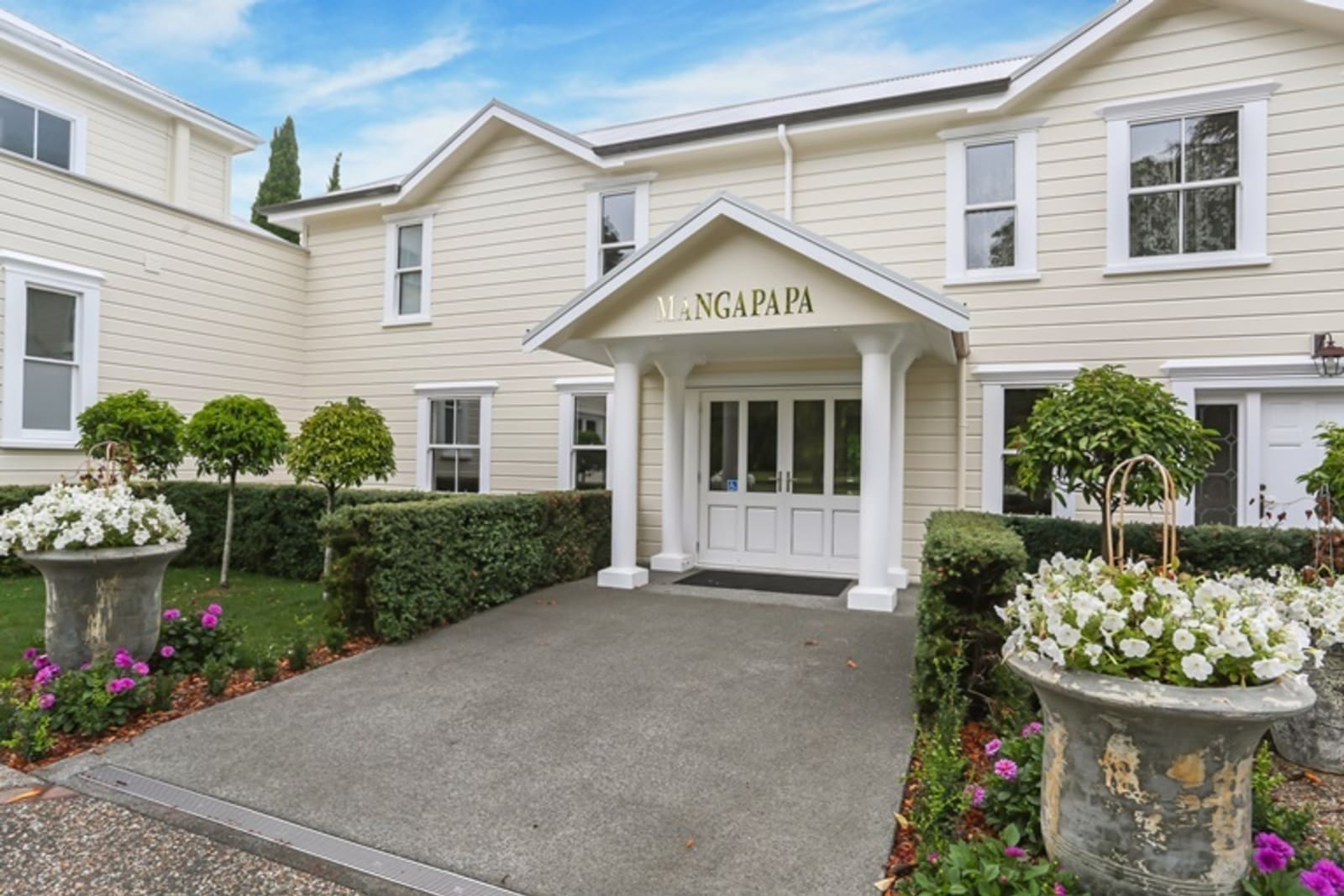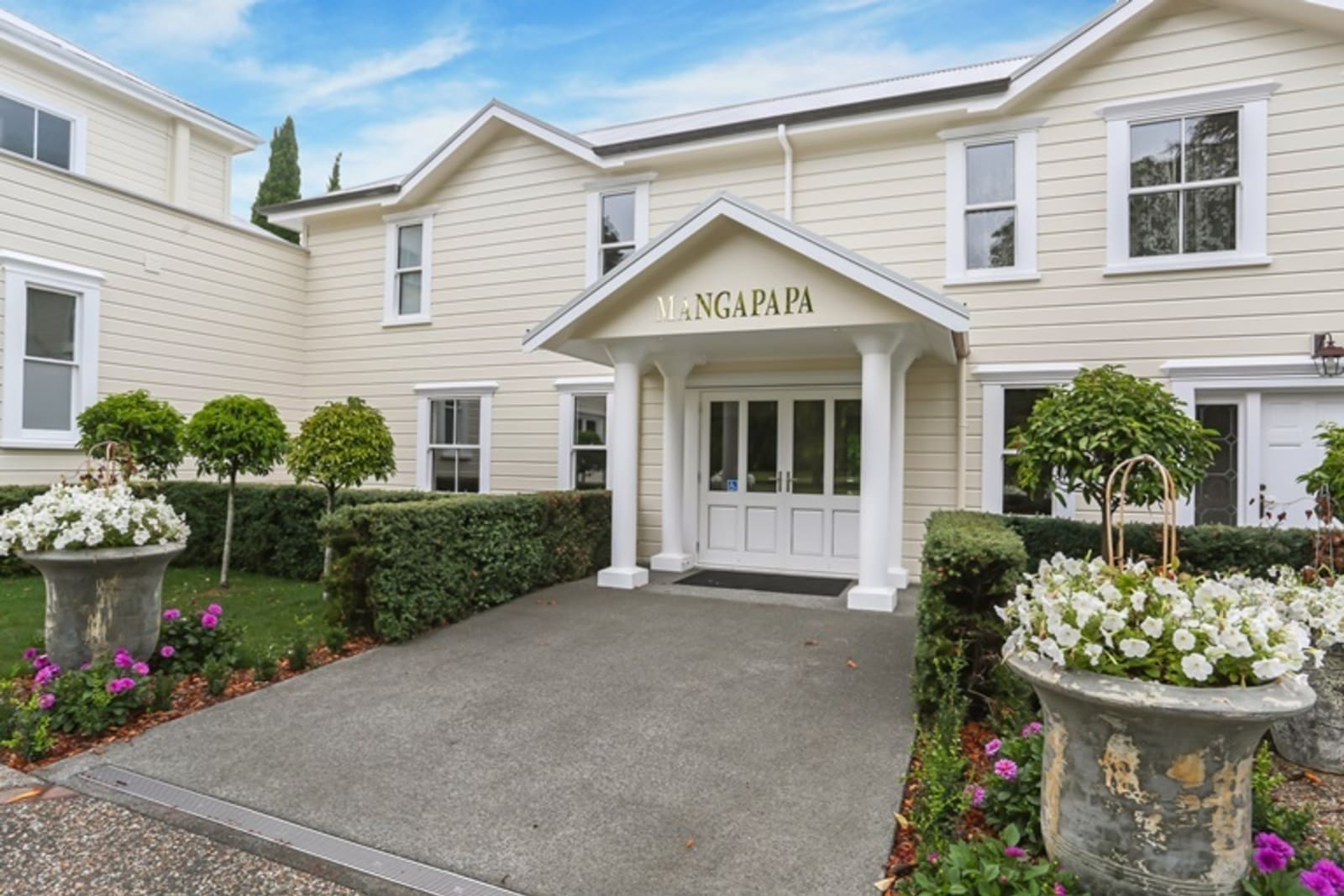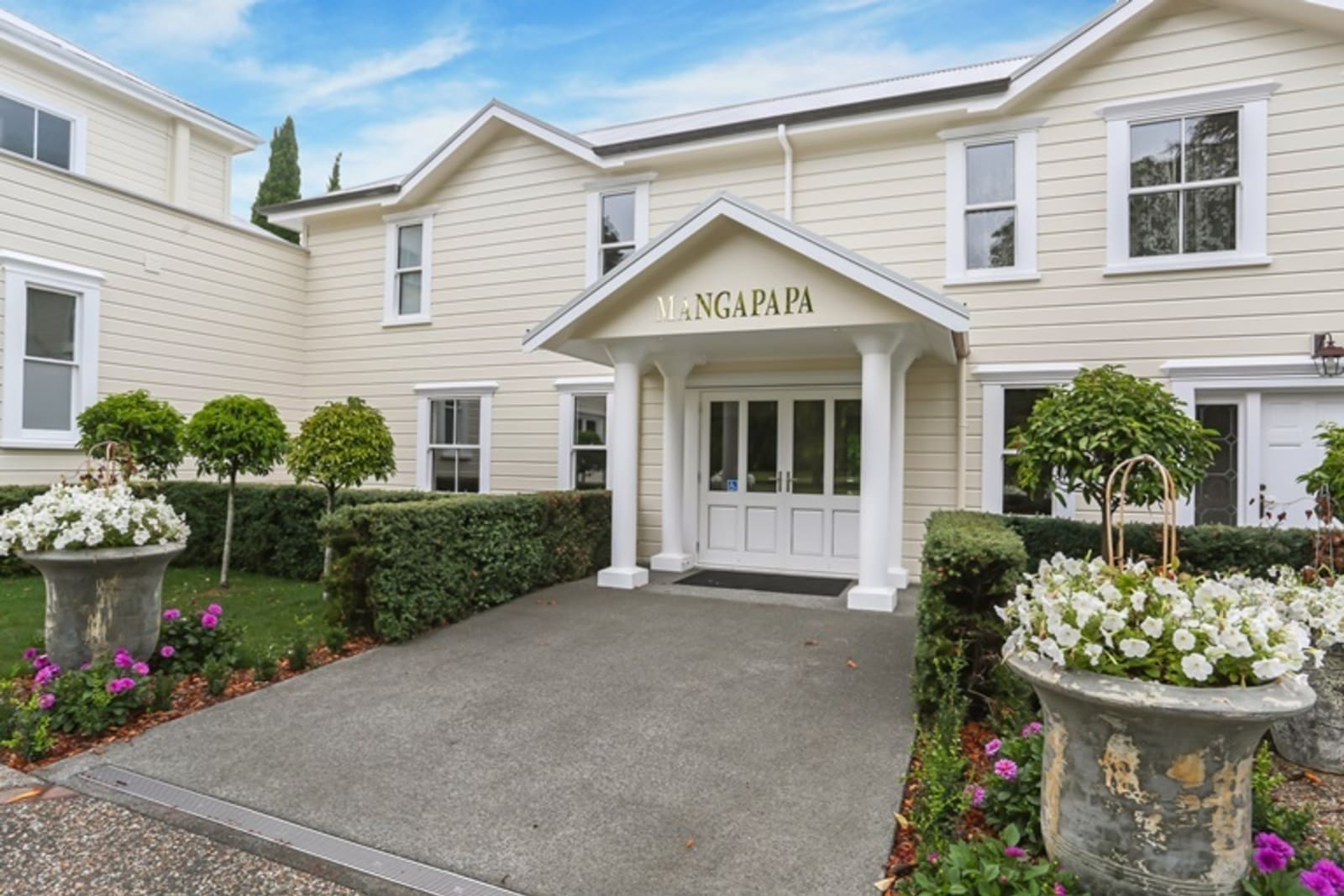 Top things to do in Hawke's Bay
• Wine tasting at the local wineries: My favourite wineries are Clearview Estate (Te Awanga) and Mission Estate (Taradale). Here at Flight Centre we can book some wine tours for you; for example we have a cool tour called "Wineries & Wings Scenic Afternoon", where you get to visit 3 wineries, enjoy a gourmet platter, limo transport and a 30-minute scenic flight too!! An absolutely amazing experience! And otherwise we also have some other wine tour options, so just ask us!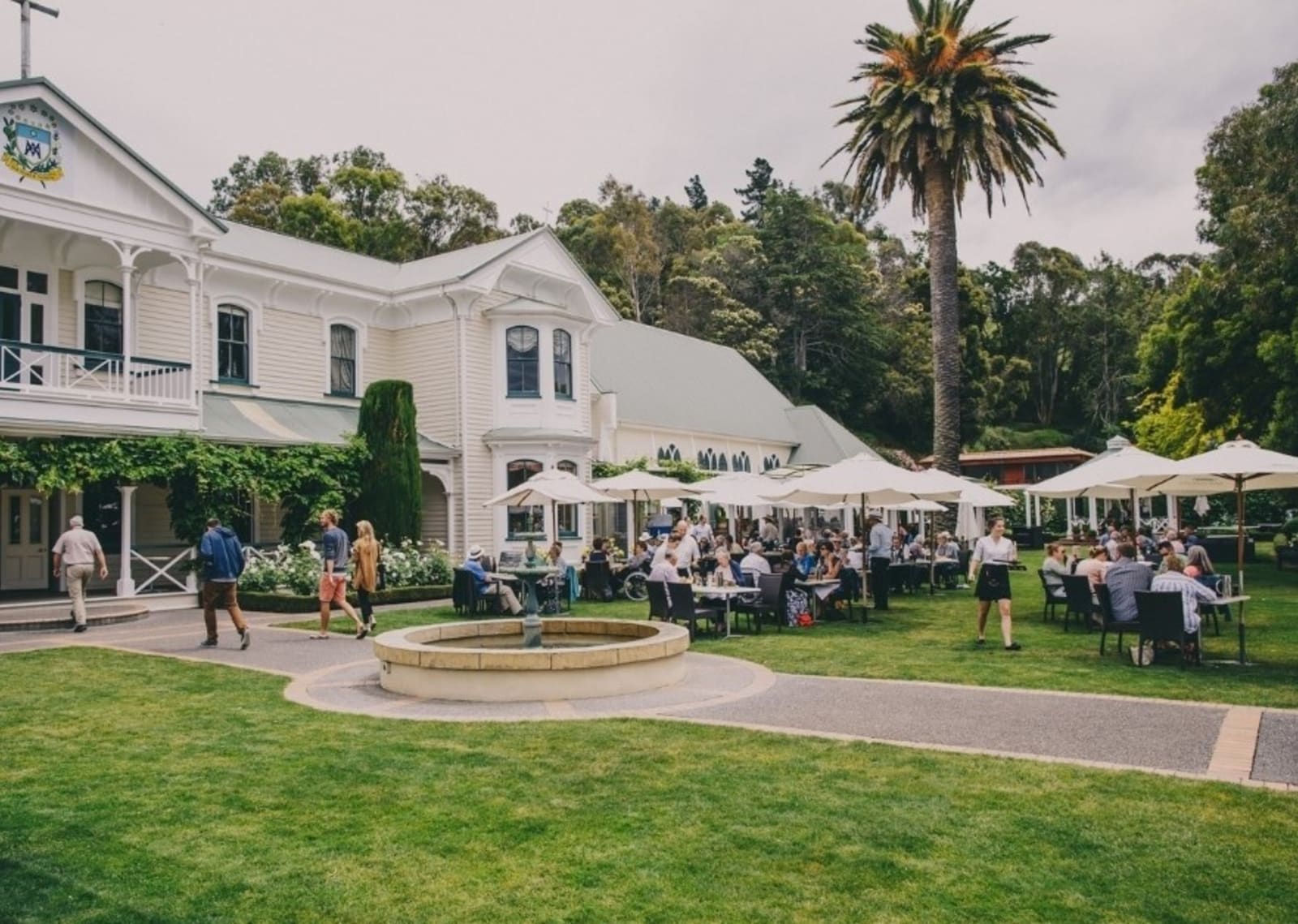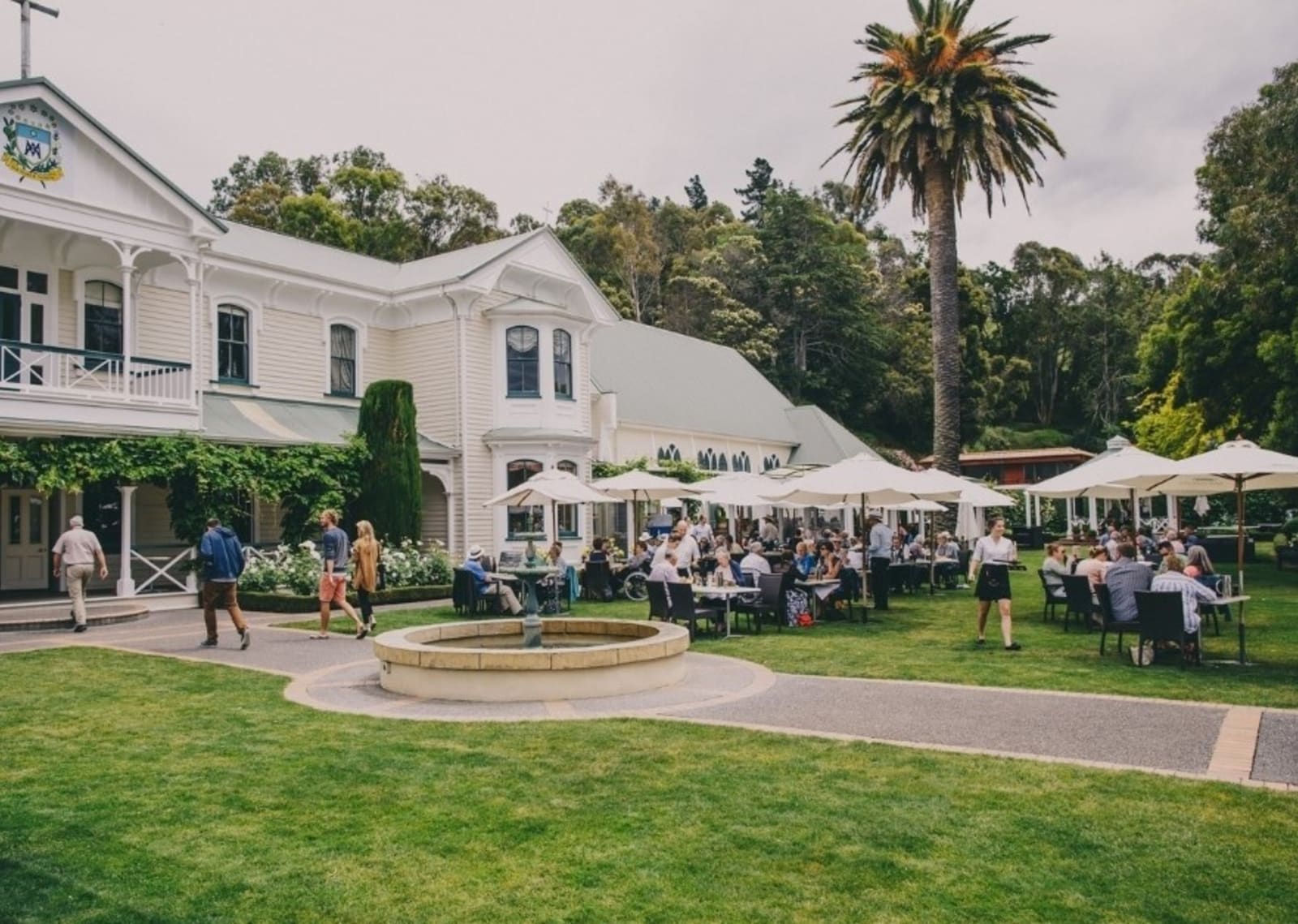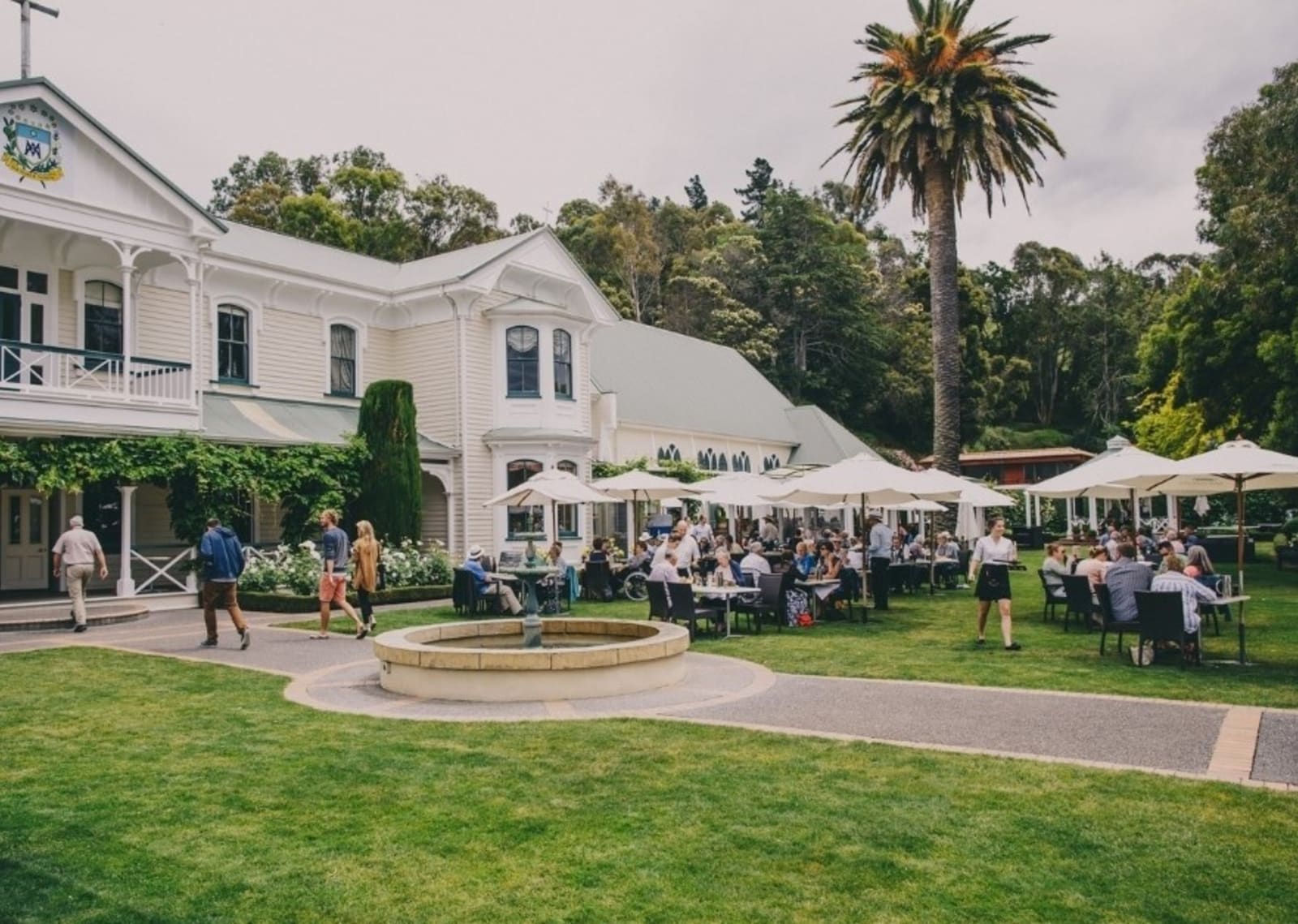 Mission Estate Winery. Image credit: Kirsten Simcox

• Check out everything Art Deco in Napier! Walk down the main streets to see some of the beautiful architecture including the Daily Telegraph Building and National Tobacco Building in Ahuriri. Buy full 1920's outfits, jewellery, antiques and memorabilia from one of the many locally owned Art Deco stores. The perfect time of year for Art Deco is to be a part of the festival held every year in February. A week full of events, dress ups, vintage car parades, jazz music, food and even a dog parade!! Over the weekend Emerson Street is closed for thousands of dressed up people to enjoy the festivities. We can help you book an Art Deco walking tour or even a vintage car tour, so make sure you ask us about that too!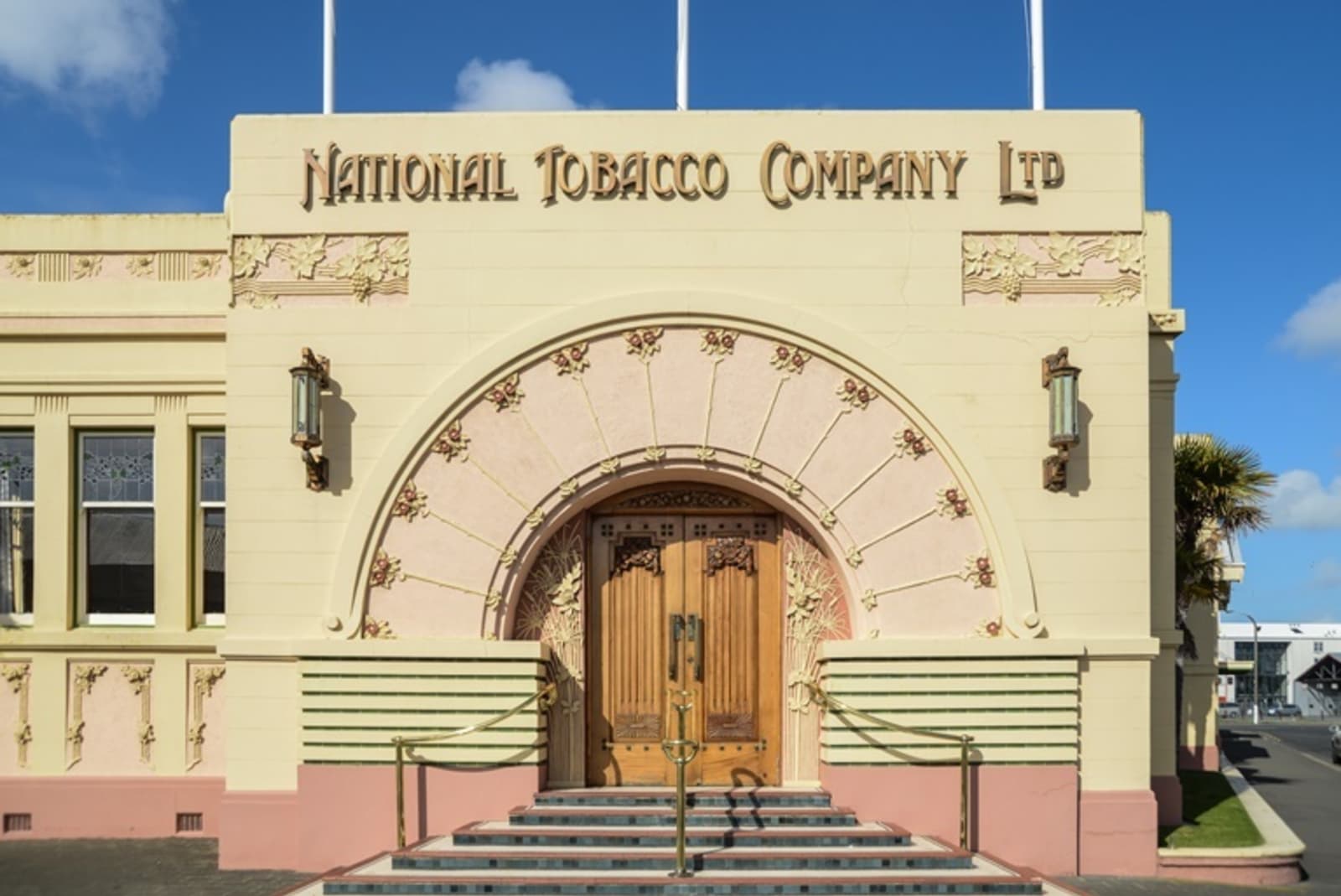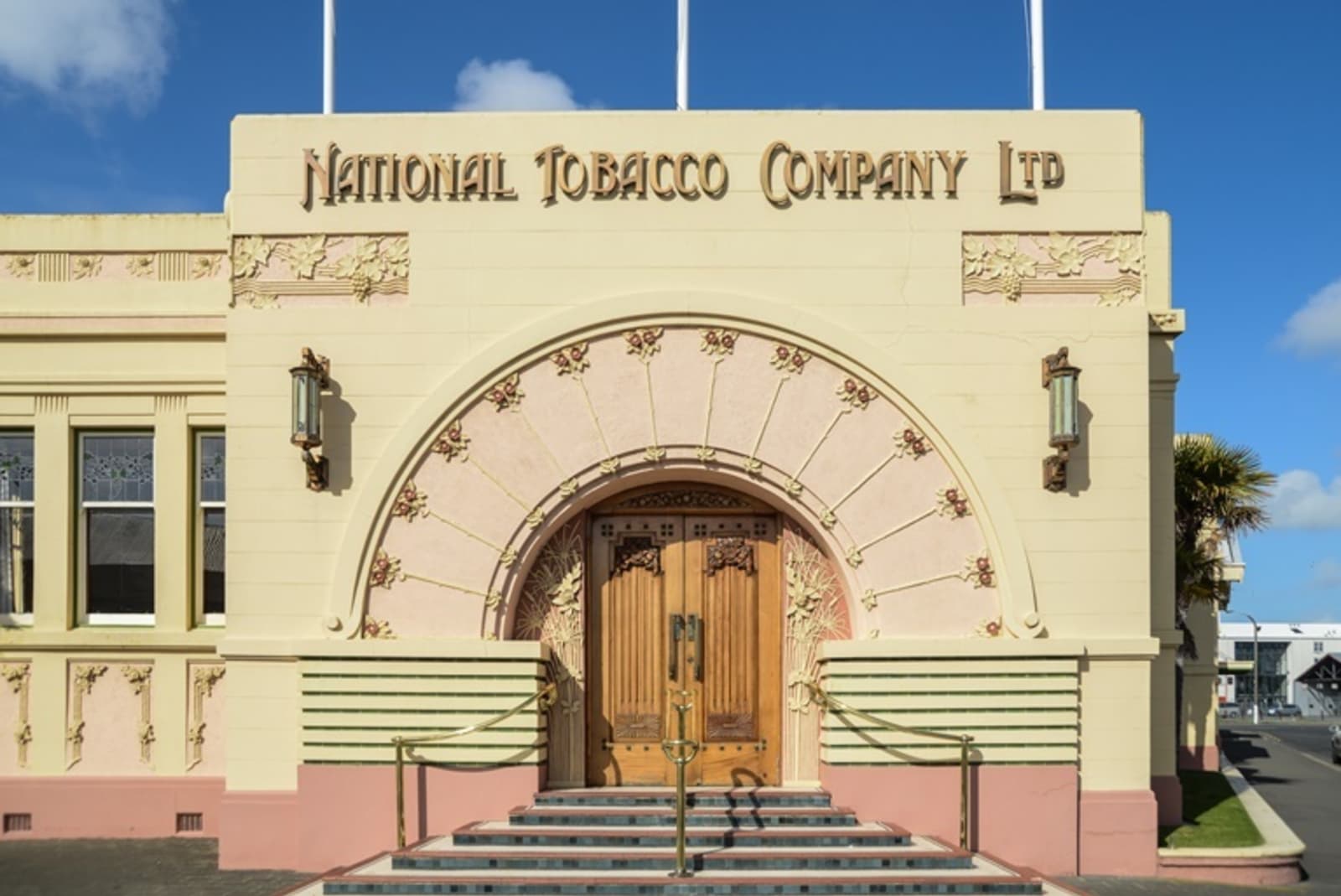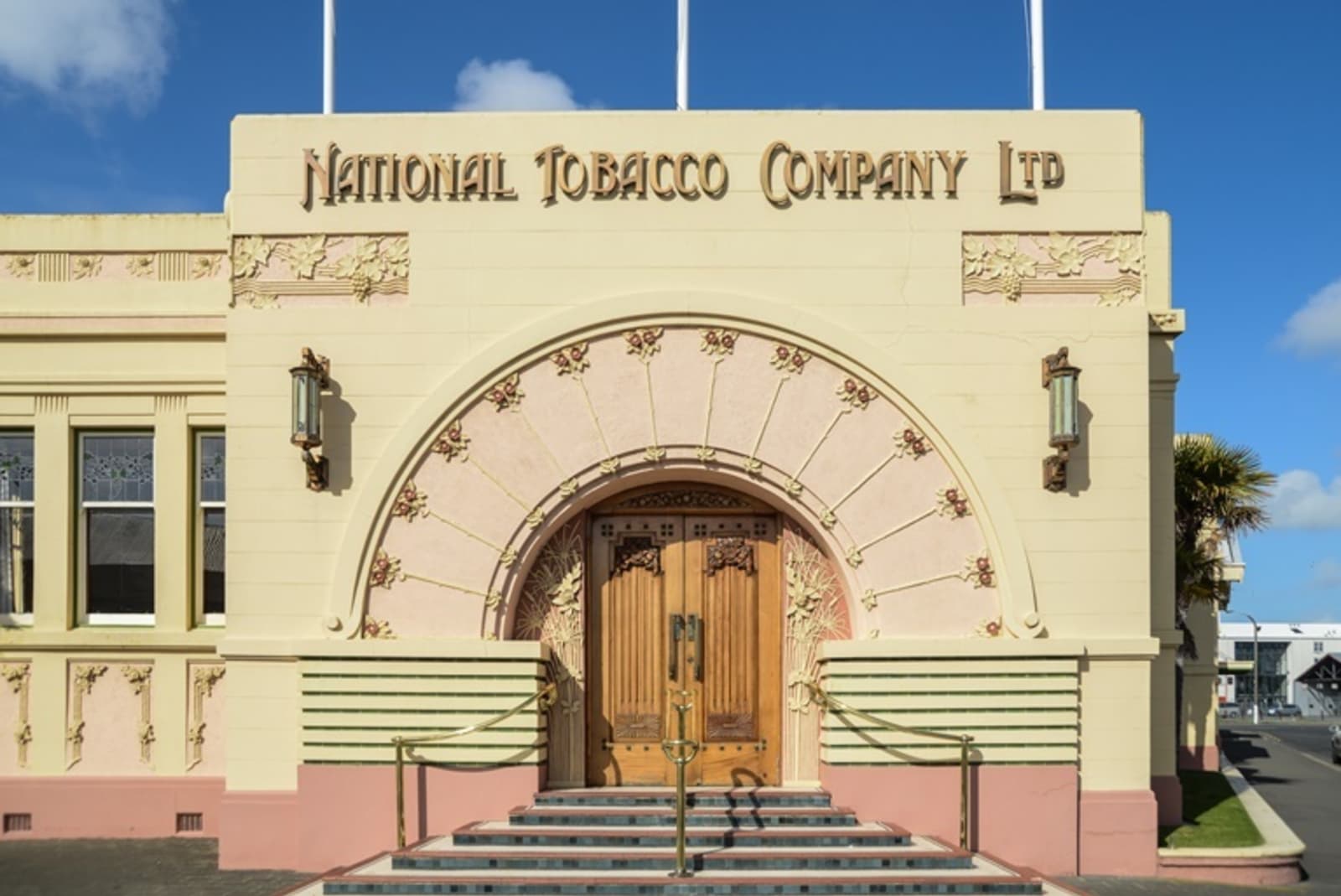 National Tobacco Company Building, Napier. Image credit: Art Deco Trust

• Visit Arataki Honey in Havelock North (66 Arataki Road): Discover all about honey and see the bees at work too! You will learn all about how to make honey and all about the wonderful honeybee, as well as taste all the different blends of honey they produce at Arataki. A great experience especially for families.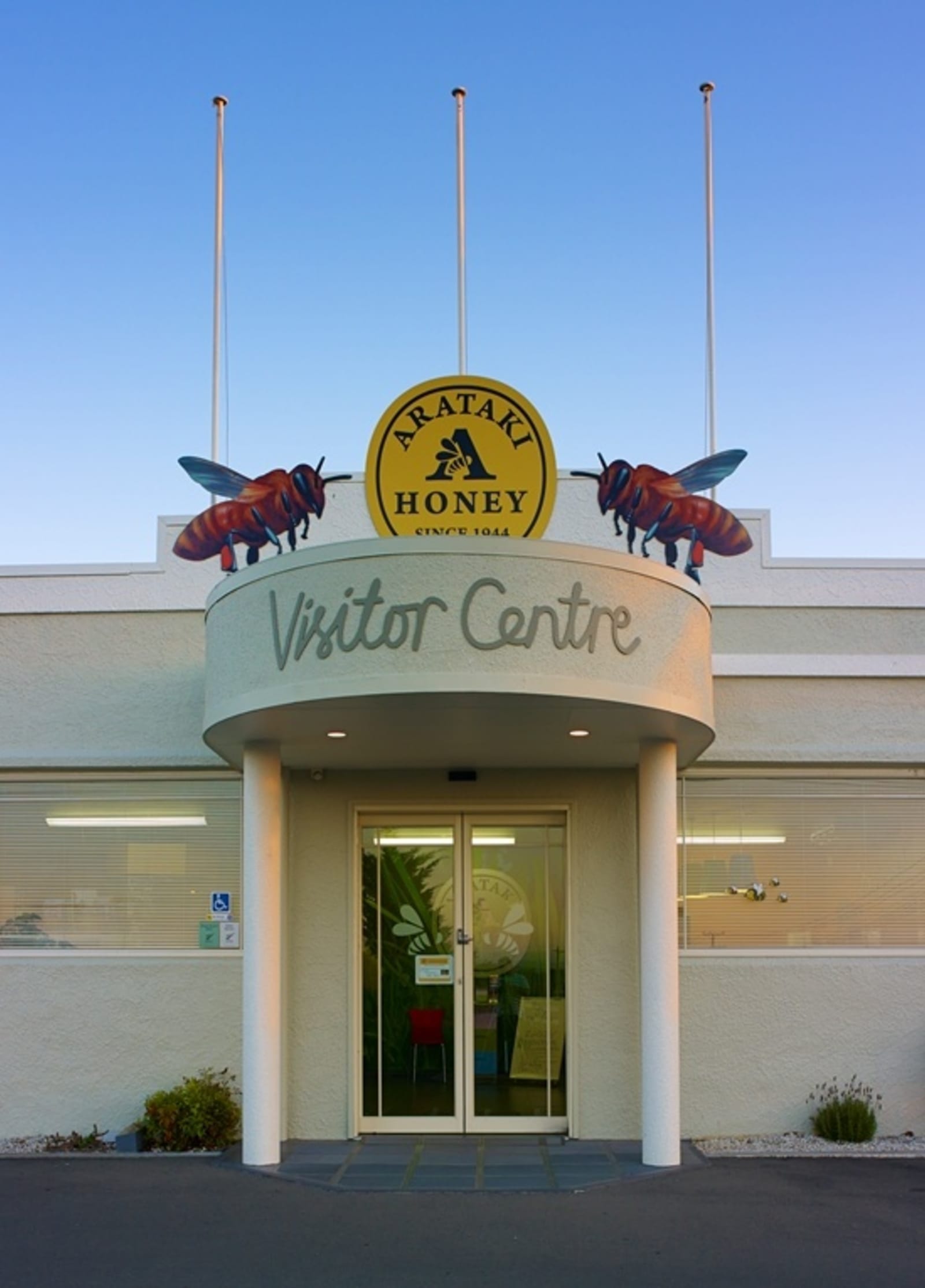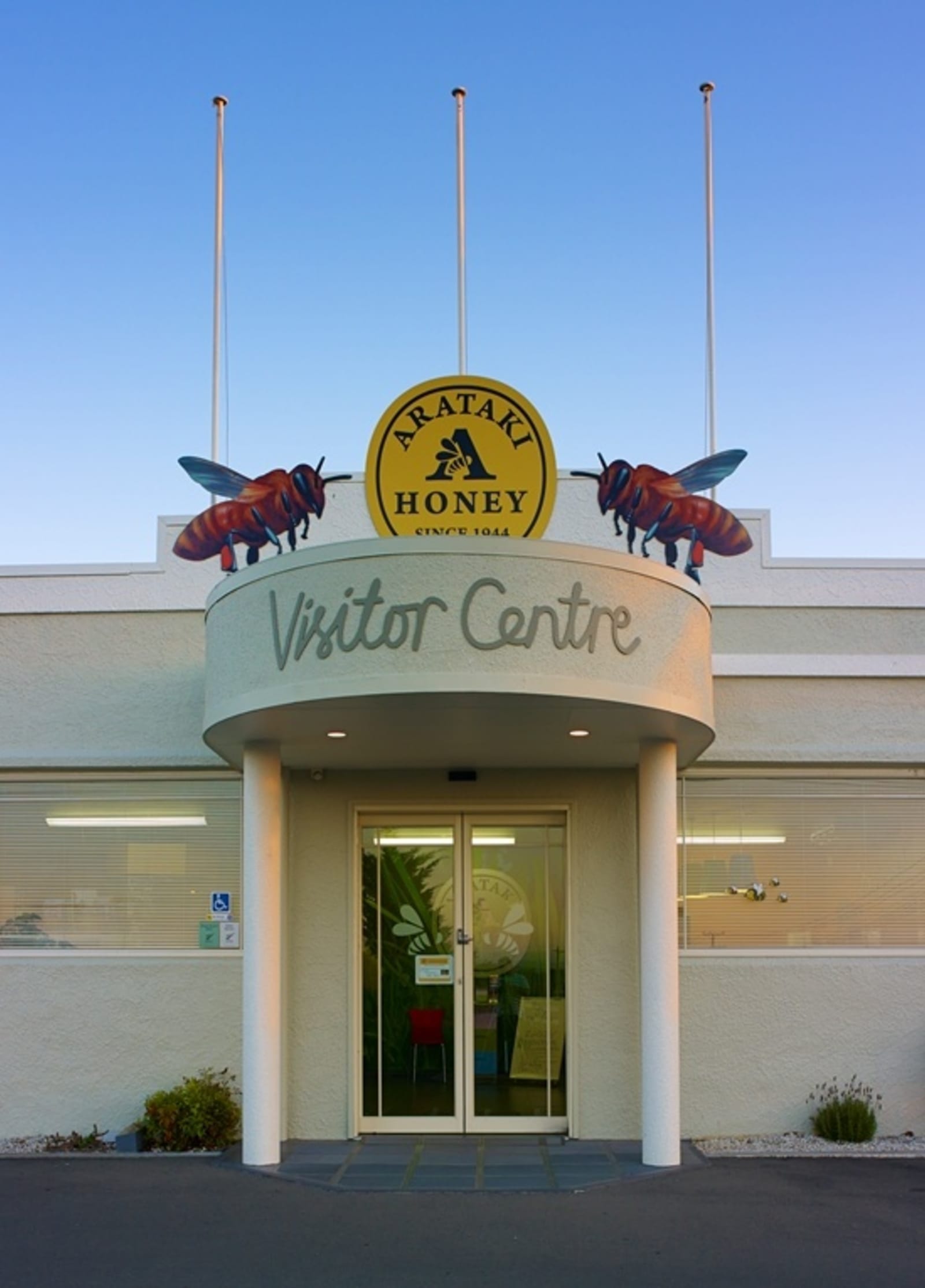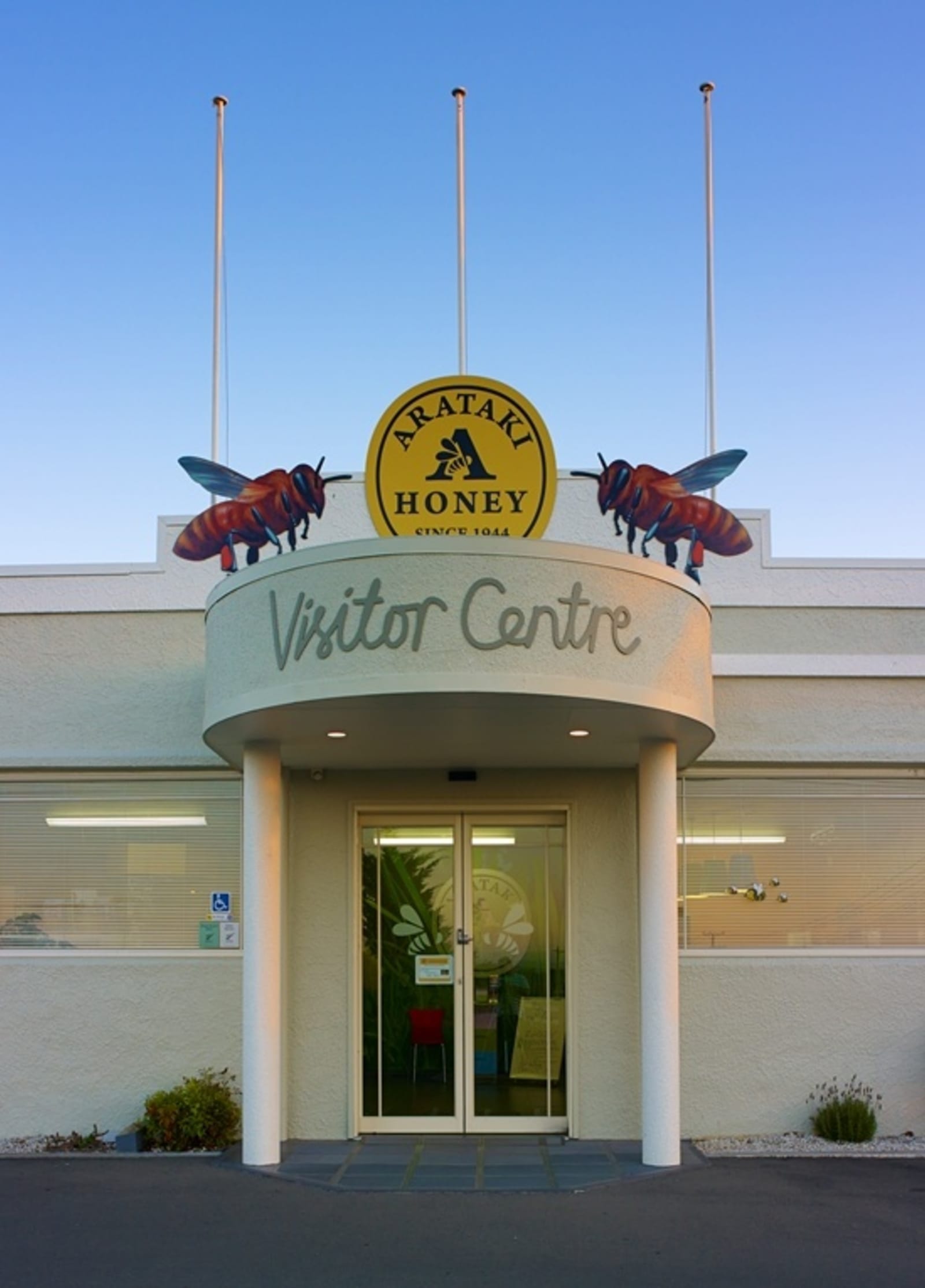 Arataki Honey Visitor Centre. Image credit: Arataki Honey
Best free outdoor things to do in the area
• Maraetotara Falls: Located close to the old Havelock North Power Station, this is a favourite spot for the locals. You can swim there and you can even jump in!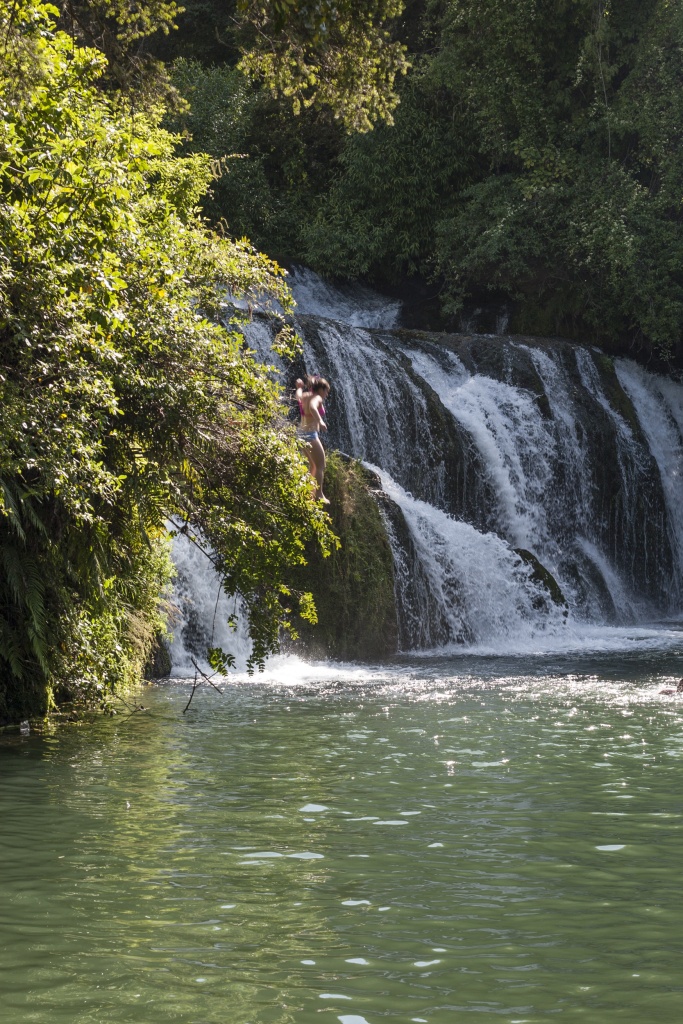 Mary jumping in the water at Maraetotara Falls.
• Waimarama Beach: About 40-minute drive from Hastings or Napier, this is a great white sand beach with some good surf too. Plus, the local fish and chips store has the best loaded fries ever!!
• Take a walk along Marine Parade in Napier: See all the water fountains, the Soundshell, the Ecliptic Millennial Arch, have a picnic in the Sunken Gardens, get an ice cream from "Lick This" ice cream parlour, take some photos on the new Viewing Platform, visit the Pania of the Reef statue and finish with a relaxing swim in the heated pools of Ocean Spa.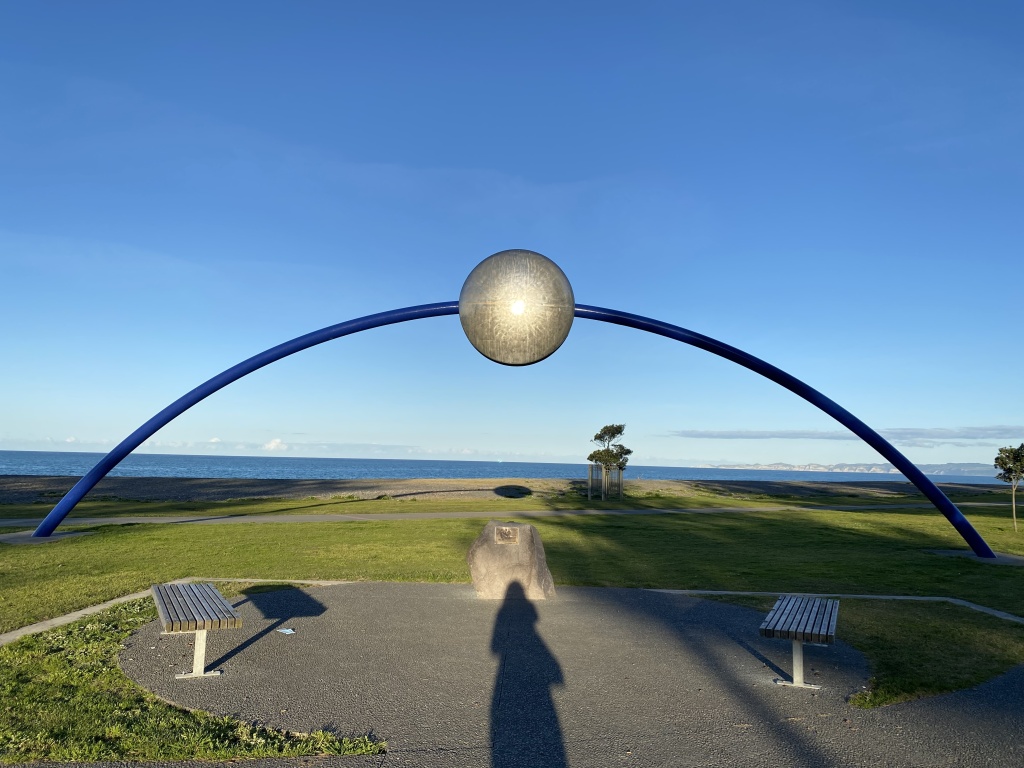 The Ecliptic Millennial Arch in Napier.
• Walk through the Redwoods in Havelock North and carry on to one of the many tracks to the top of Te Mata Peak. Or there are some easier walks as well there, you can park at the main gates car park at the base of Te Mata Peak and try the "Big Redwoods Track" which takes about an hour on a relatively flat 2.7km loop offering great views of the Heretaunga Plains.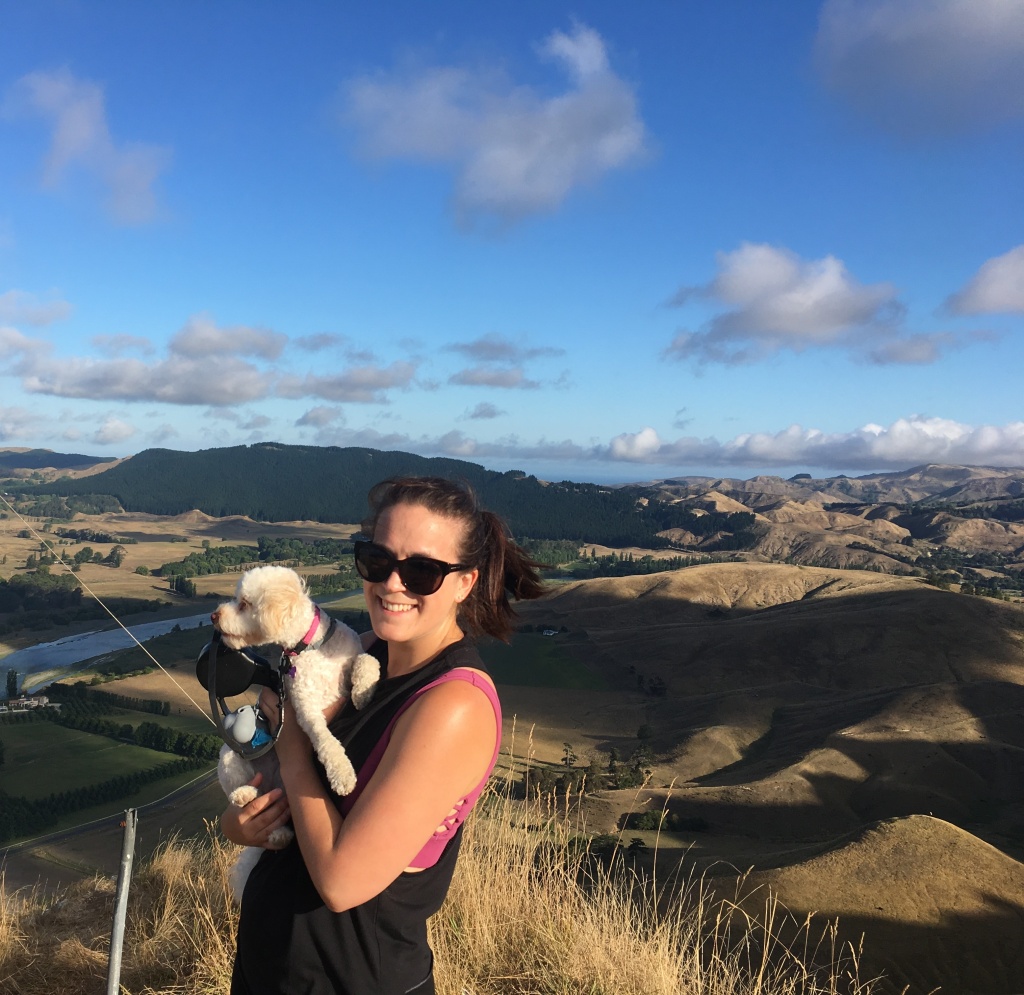 Mary and her dog, Honey, at Te Mata Peak.
Best spots to get the best views in the area
• Te Mata Peak: Hands down the best spot to get the best views! You'll get 360° views of Hawke's Bay and on a very clear day you can even see Mount Ruapehu!! You can walk, bike or drive all the way to the top, so it's nice and easy to access.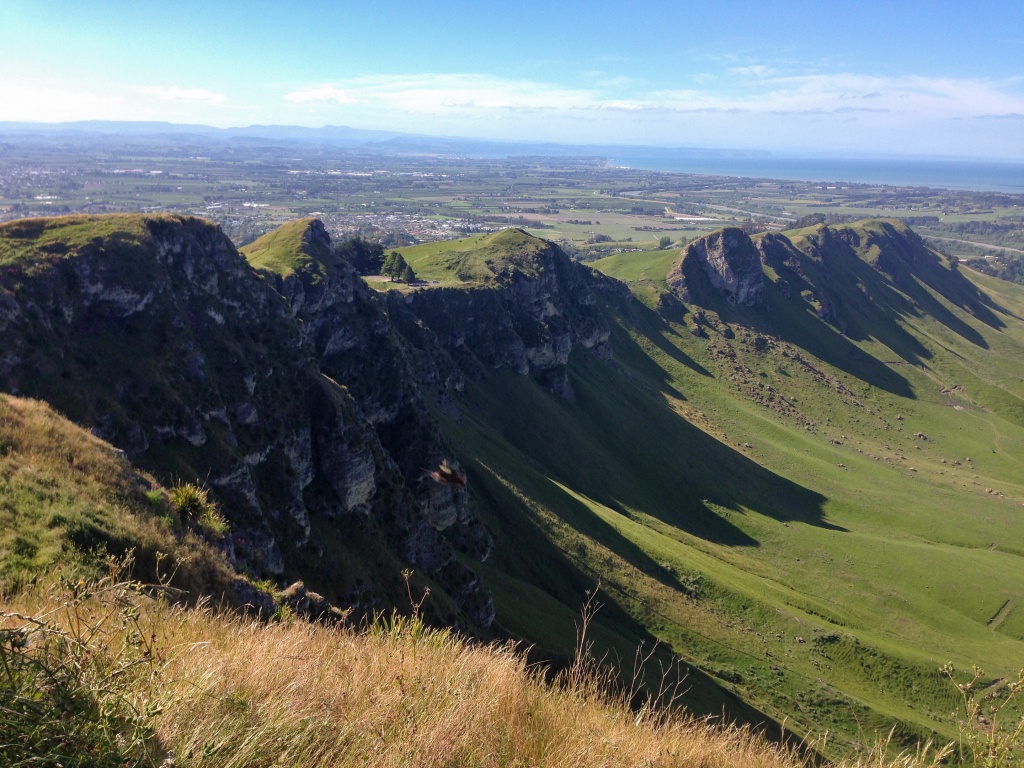 Te Mata Peak.
• Bluff Hill Lookout, Napier: Great views over Hawke's Bay and over the port of Napier. You can drive up all the way to the top, just be careful as the roads are quite narrow and windy!
• Napier Viewing Platform: This is a new addition to the Marine Parade in Napier, where you can take in awesome views of the ocean, from Napier all the way to Cape Kidnappers.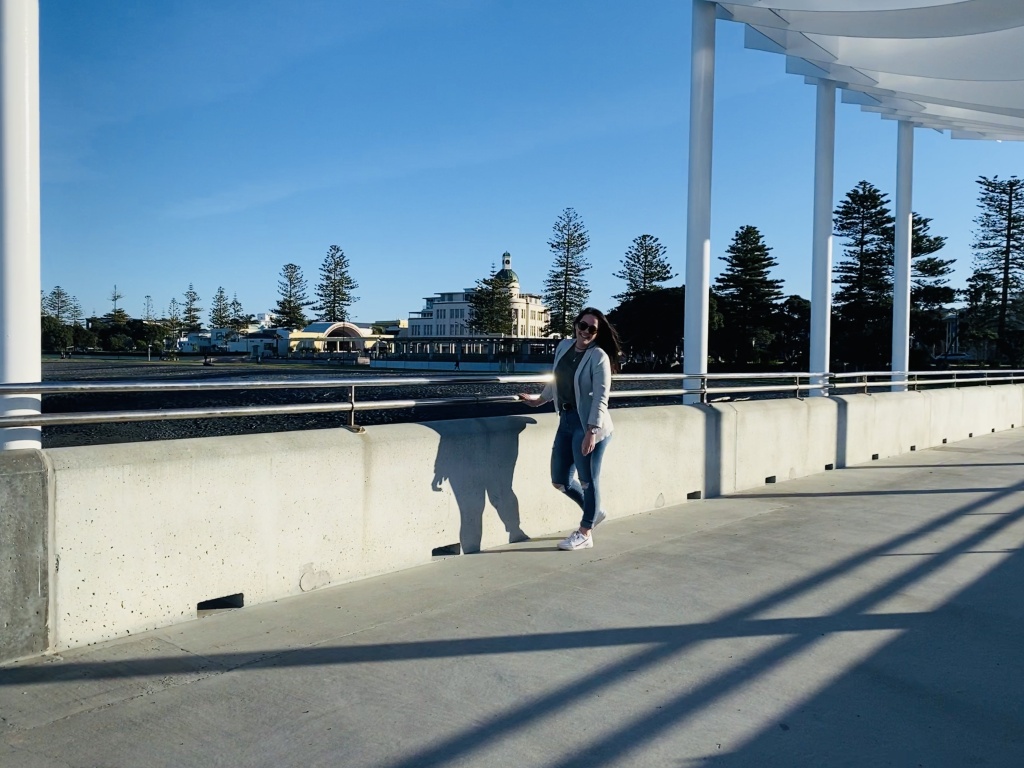 Mary at the Napier Viewing Platform.
Best day trips from Hastings
• Gannet Safaris to Cape Kidnappers: This is a cool day trip starting in Te Awanga which will take you on a 4x4 trip from the coast all the way to Cape Kidnappers where you will be able to see to the world's largest most accessible Gannet colony - over 20,000 gannets!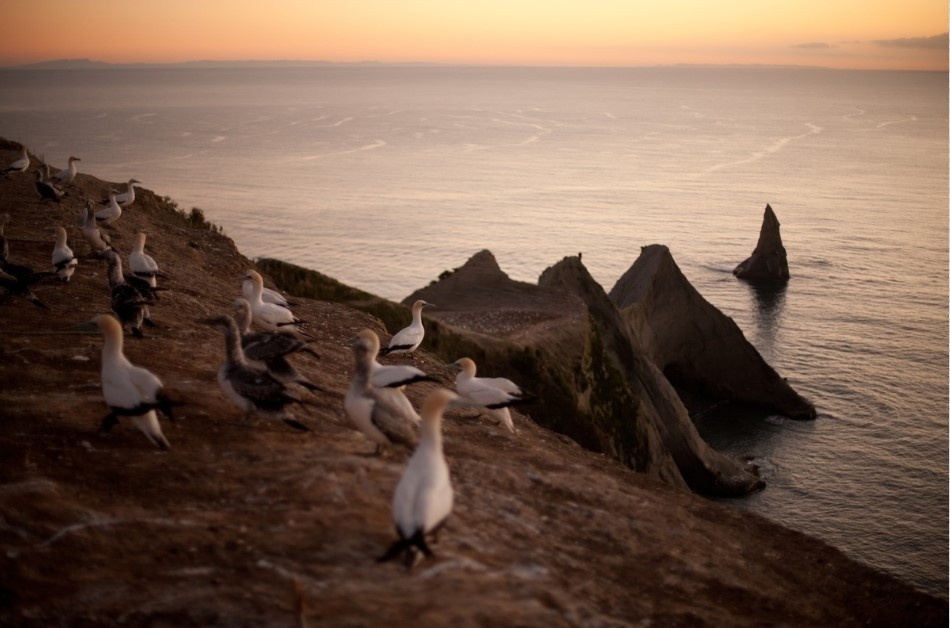 Gannet Colony at Cape Kidnappers. Image credit: Hawke's Bay Tourism
• Hike the Lake Waikaremoana Track: This is more than a day trip (sorry!!) as this 46km hike takes about 4 days. But it is very much worth it!! It's about 2 hours drive away from Hastings, and this track is one of the nine great walks in New Zealand. There are 5 huts and 5 campsites along the track - just check the DOC website for more details. Also note that this is not a loop, so you'll need to work out some transport as well.
• Hike to Bell Rock: This is a proper hike, not a stroll for sure (!), as you will climb up quite a bit to the lookout spot at Bell Rock. It's about an hour and a half drive from Hastings to get there and then the hike itself takes about 3 hours return. Pick a sunny day if you can, but also try and pick a day that's not too windy as the wind can get very strong at the top! But the views are amazing and the hike itself is great.

Feeling inspired? get your flights to Hawke's Bay here!