Japan For Beginners: Visiting Japan For The First Time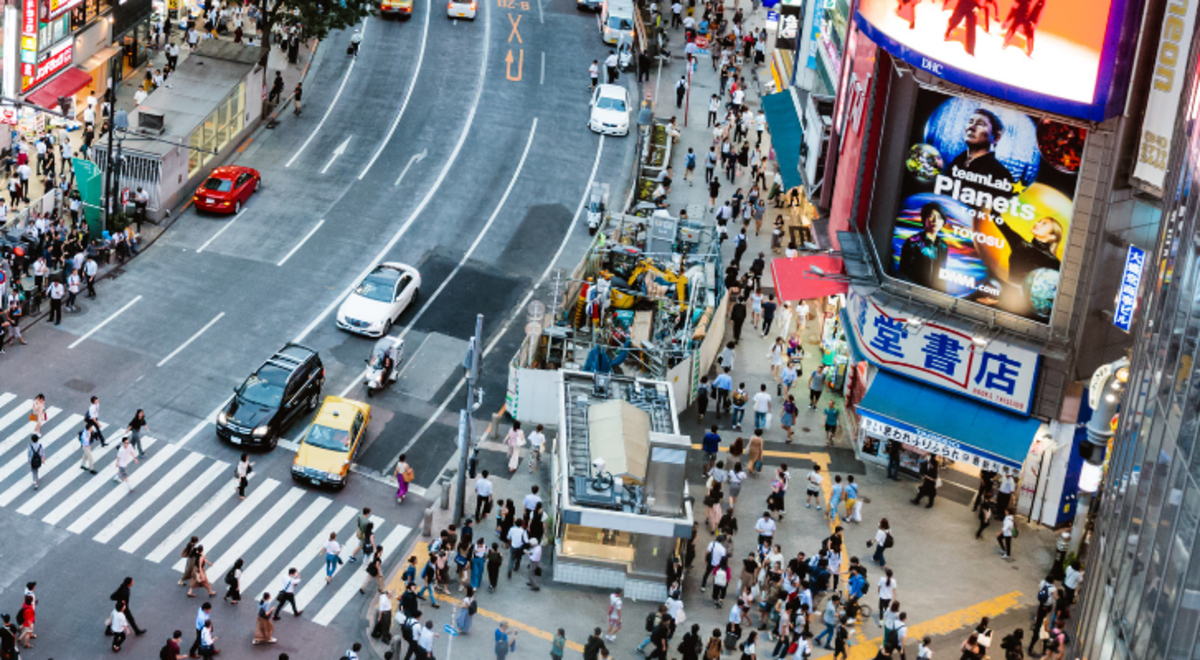 ---
---
Handy tips for visiting Japan for the first time 
What you should know before visiting Japan  

How much money do you need per day in Japan? 

Where to go on your first trip to Japan? 

The best places to stay in Japan?   

The best time to visit Japan? 
---
For the Japan un-initiated, before you book flights and a JR Rail Pass, have a read through our handy list of things you ought to know before you go…  
We'll cover everything from when to go, where to go, what to do, what to see, and where's ideal to stay, plus handy nuggets on Japanese culture.  
What You Should Know Before Visiting Japan   
1. Never pour your own sake  
It's not necessarily bad luck to do so, though some argue it is, but rather a way to build friendship and camaraderie, a sign of respect to your company.   
2. Smoking is permitted inside in some restaurants  
 So be prepared for that.  
 3. Tattoos aren't welcome everywhere  
 This is especially true for onsen baths.  
4. Not everyone speaks English   
Many Japanese from older generations that live in less cosmopolitan cities don't speak any English. Be prepared to whip out Google Translate.   
5. Maps   
Google Maps is extremely helpful for getting around on the Subway/Metro.  
6. Japan's train network is highly efficient  
Especially in Tokyo, if you miss the train, don't worry another should be coming along about 2 minutes later. Note: the train stations can be a bit of a maze – and if you're hungry or thirsty, there's plenty of convenience stores and vending machines!   
7. Internet is life  
It's a good idea to pick up a local sim card when you arrive at the airport or purchase global roaming with your mobile provider before you fly.  
8. You have to buy the unlimited Japan Rail pass before leaving New Zealand
Short-term visitors can get an unlimited JR pass for two weeks. If you're planning to travel around the country, get one, but you must apply for this in advance before heading to Japan. Ask your travel agent to help you organise one. But make sure you will be travelling to enough cities for it to be worth it to you.   
9. It's legal to drink in public  
There's a massive choice of chu-hai (alcopops made with 'shochu' – a barley, sweet potato or rice distilled spirit) and a huge range of beers that are available at convenience stores and in vending machines which are legal to drink in public and cost from around 100 Yen (approx $1.17 NZD).   
Fun fact: There's around 2.28 million beverage vending machines in Japan – there's even one at the summit of Mount Fuji!  
10. Exchange $NZD to ¥Yen before leaving New Zealand 
Many places only accept cash, and that's not just in the smaller or more rural cities and towns, that's in Tokyo too. For whatever reason, this highly advanced country still loves to deal in cash.   
Tip: How much money do you need per day in Japan? Another great question. Budget for a minimum of $200 per day per person for average daily expenses in Japan. That works out to around $60 dollars on food, $30 on local transport and $110 on accommodation for one person, plus factor in extra costs for attractions or if you like to shop!   
11. Keep it clean   
Rubbish bins are rare so be prepared to carry any rubbish with you.  
 
12. Shopping here is so different to other major cities and countries  
There are so many fun, quirky and useful items to collect! In Tokyo, stores to visit include clothing and homewares store Muji (bigger and better than the ones in Sydney and Melbourne); Tokyu Hands department store where the arts and craft section is next level, there's free wifi to juice on and one location even has cats to play with; and check out the biggest discount store in the country, Don Quijote, for everything under the sun. 
Tip: If vintage and second-hand thrifting is your bag, head to the trendy neighbourhood of Shimokitazawa. 
13. Pick up a local travel card you can load up with money like the Pasmo or Suica  
Put your travel credit card to the back of your wallet. These cards work like a debit card almost, you can use them not only on public transport but in convenience stores, at vending machines and other stores, it's even compatible with Apple Pay so you can load it up on your iPhone.  
14. Learn some basic Japanese language  
Konnichiwa - hello, Arigato - thank you, etc   
15. Be prepared for it to get a little squashed (sometimes even claustrophobic)   
The Greater Tokyo area has a population of 38 million – almost eight times more than the population of New Zealand - so as you can imagine things are a little more crowded here. Be mentally prepared for that.  
16. Some restaurants will ask you to remove your shoes or even wear a robe  
You will be given a pair of slippers to wear instead and your shoes stored securely – go with it.  
17. It's rude to eat in the streets or while transiting   
Wait until you're at a restaurant or in your hotel room or ryokan.  
Where To Go On Your First Trip To Japan?  
18. You'll most likely fly into Tokyo  
So
Tokyo
is the ideal place to start. Spend a few days getting a feel for the city exploring all the hot spots and tourist attractions from the famous Shibuya Crossing – the busiest pedestrian crossing in the world, where an estimated 2,000 people cross here from all directions each time the light changes! To trying the freshest sushi and sashimi at the Tsukiji Fish Market, shopping till you drop in Harajuku, or checking out the buskers and performers in Yoyogi Park.   
19. Hop on the bullet train with your trusty JR Rail Pass to Kyoto  
Here you'll find things more at a gentler pace and there's a certain kind of magic found visiting the local shrines, temples and gardens. The joy of spotting a Geisha dressed in their kimono and traditional make-up walking the streets of Gion is a special Japan moment indeed.   
20. Osaka is the country's third-largest city  
It's a great place for foodies to get their fill of Japanese street-food delicacies. And it's home to Universal Studios – for all you Harry Potter, Jurassic Park, Spider-Man etc fans! Strap in for all the thrills!   
21. See some smaller towns and villages   
Use your rail pass to take some trips to see some smaller villages and towns – head to Nagano to see the famous snow monkeys and spend a night staying in a traditional ryokan with an onsen. Speaking of onsens – you can't come to Japan and not onsen! If you want to try the outdoor hot springs experience, look for the word 'rotenburo'.   
22. Fans of Japanese artist Yayoi Kusama   
Should head to Okayama and make their way to the Naoshima aka 'Art Island' to see Kusama sculptures and more.   
23. Take a few day trips from Tokyo  
Kamakura is a cool seaside village that's an easy day trip from Tokyo – here you can wander the streets, check out temples, eat some noodles for lunch and catch the view of Mount Fuji in the distance.   
Never been to Hawaii? Well, this is your chance to visit 'Japan's Hawaii" – the Japanese slice of paradise in
Okinawa
. The temperature across this string of 160 islands rarely drops below 16 degrees in the winter, so you can visit year-round for beaches, diving, authentic cultural experiences and WWII history.   
How About The Best Places To Stay?   
24. In Tokyo the best areas to stay in are those closest to the JR Yamanote Line  
Shinjuku, Shibuya and Tokyo Station are super central with heaps to see and do plus make it easy to travel around the city being just off the Yamanote Line.  
25. In Kyoto, stay near the Nishiki Market or the old quarter of Gion  
Both locations are central with plenty to do and most importantly great restaurants too!  
26. In Osaka your best bets for where to stay are Umeda and Namba  
The latter has plenty of nightlife and restaurant options.  
When Is The Best Time To Visit Japan?  
27. Japan is true to the seasons   
Spring from March to May, summer from June to August, Autumn or 'fall' from September to November and winter from December to February. So, the opposite of New Zealand (duh, geography!)   
28. Ski season   
It's no secret Japan is one of the best countries in the world to hit the slopes. The ski season in Japan typically runs from mid-January to early-April. And there's some places and things that are even better in snowy weather, especially those iconic snow monkeys in Nagano.   
28. Cherry Blossoms  
Want to catch the iconic pink flowers in bloom? The season is short-lived but incredible to witness if you catch the window between when the first blossoms appear in the last days of March till they come into full bloom in the first week of April.    
29. Summer in the mountains  
Hikers don't mind visiting Japan in the heat of summer as it's an ideal time to head outdoors and into the Japanese Alps and national parks where the weather is a little milder. Note the rainy season can run from the end of May until the middle of June or July.   
30. Let it fall   
Autumn ranks pretty highly as an ideal time to visit Japan – you can see the landscape covered in contrasting bright red leaves and the temperatures range from around seven to 24 degrees, so you can rug up to enjoy the cooler nights and warming Japanese foods but pack light for carefree warmer days!   


Feeling inspired? Check out our Japan deals here.