Things To Do In Nelson - Local Tips From Our Travel Mate Holly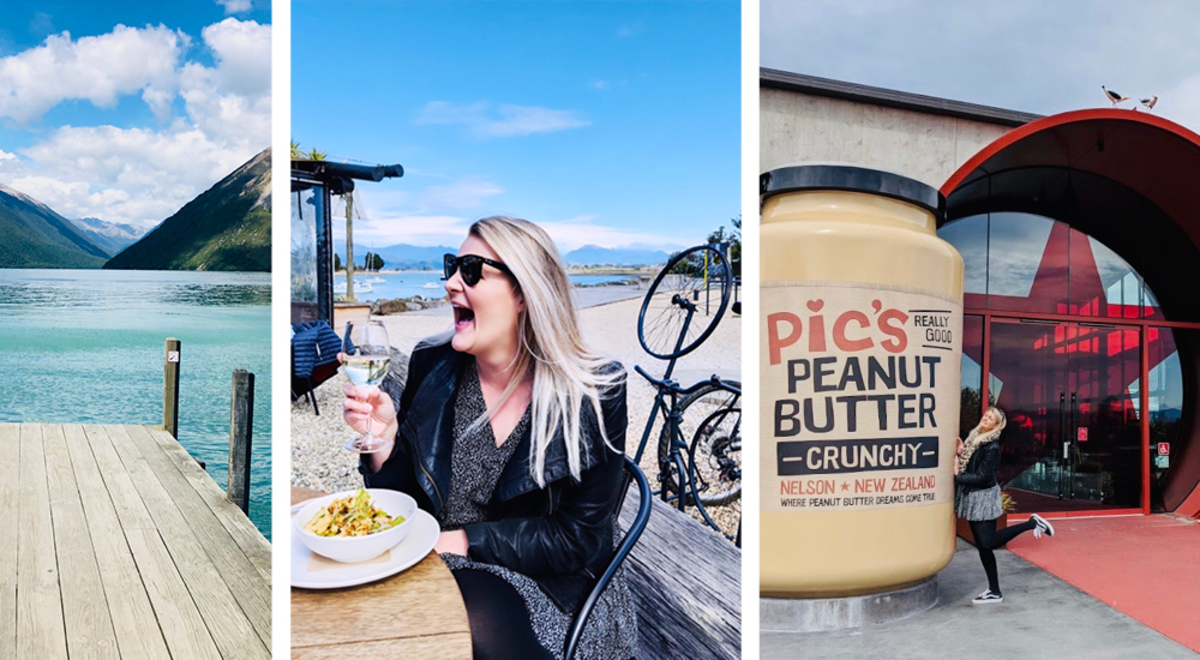 ---
---
If you really want to discover Nelson, you better read this blog! Our very own Holly from Flight Centre Nelson, shares all her local tips on the best things to do in Nelson and surrounds, the best places to stay, the best restaurants and bars and more. So read on and get ready to pack your bags!!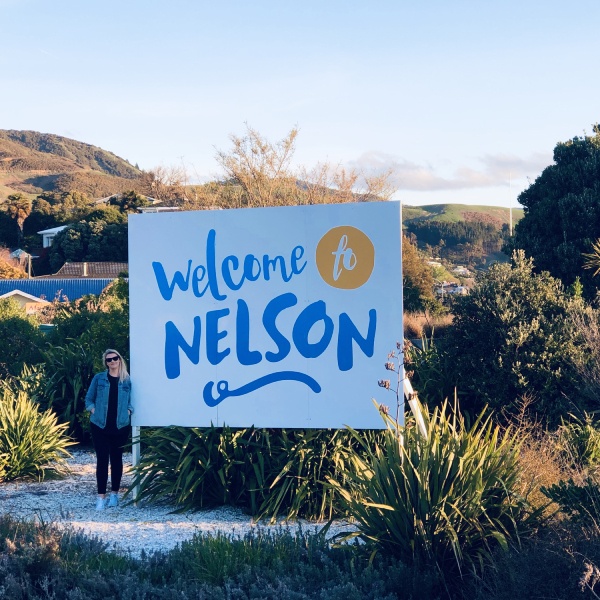 Welcome to Nelson!
Best place in Nelson to get your morning coffee fix
Bobby Franks Cafe (40 Tasman Street): A small, locally run cafe with delicious coffee and yummy food. It sits just on the outskirts of the city, in The Wood. The guys that own it are super friendly and it's a popular place with locals. There is an array of sweet treats and cabinet food as well as a full menu with items such as Huevos Rancheros, warm winter porridge or "The Lumberjack" full brekky. The perfect start to a day exploring Nelson!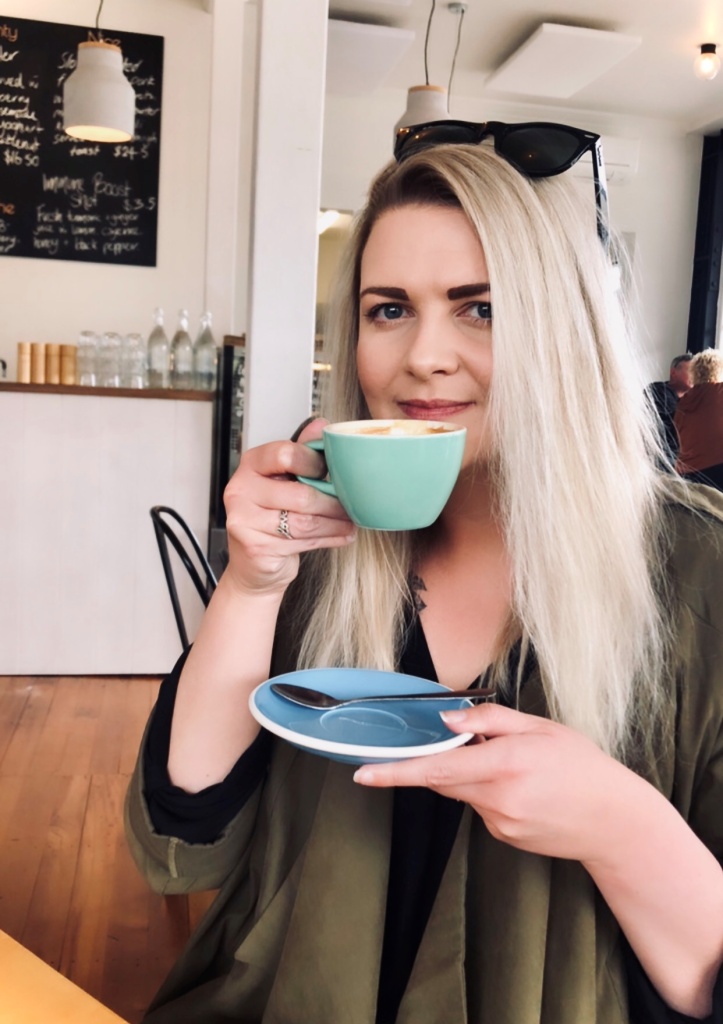 Holly at Bobby Franks Cafe.

Best cafe in Nelson for breakfast or lunch
The Boat Shed Cafe (350 Wakefield Quay):  A gorgeous wee spot with panoramic views across the water, this little gem is a must visit on a trip to Nelson. They offer a wonderful breakfast and lunch (and they also do dinner as well). Just make sure you pre-book and ask for an outside table to score the best views!! For breakfast, try their Eggs Royale, with a hot muffin, seared Ora King salmon, poached eggs and hollandaise - delicious!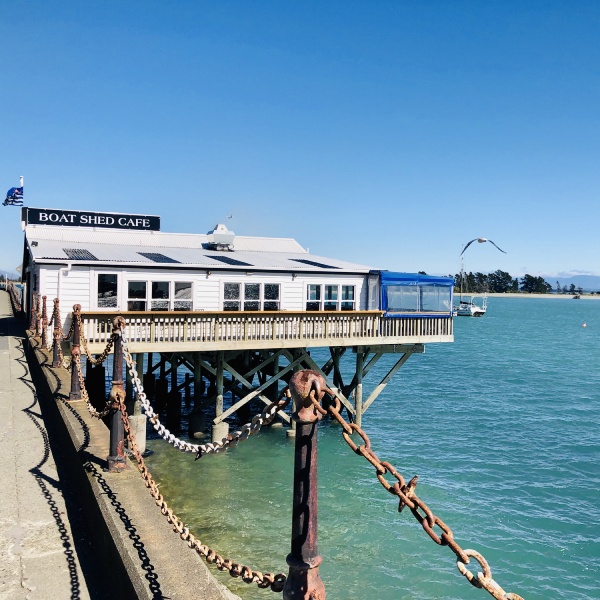 The Boat Shed Cafe - right on the water!

Best bars in Nelson - Top of the locals' list
So many awesome spots to choose from, it's hard to select just a few...

• The Free House (95 Collingwood Street) is a sweet spot and definitely a favourite with the Nelson community. Set in a converted church, complete with stain glass windows and an epic beer garden - what's not to love?! Top it off with an endless list of craft beers and ciders and you really can't go wrong!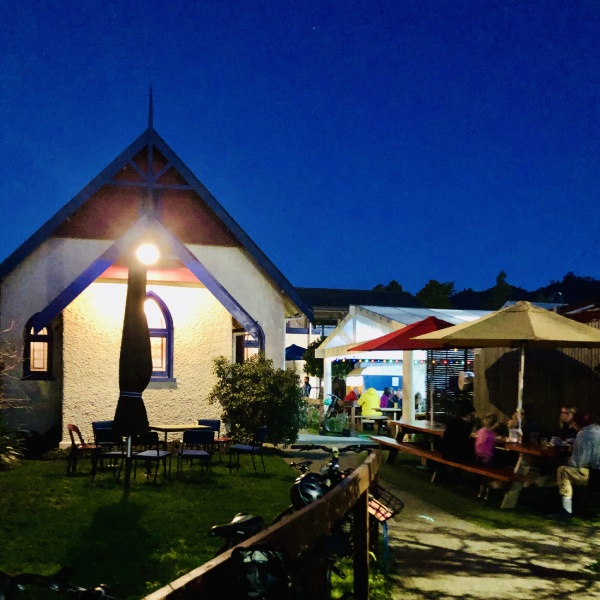 The Free House - loved by the locals!
• The Hardy Street Sprig & Fern Tavern (280 Hardy Street) is always a firm favourite, a real pub with a cosy and intimate vibe. This popular pub brews their own beers too so you know it's going to be good! Definitely a great place to enjoy an afternoon beer and start off the evening just right.
• The Vic Mac's Brewbar (281 Trafalgar Street) is a lovely place in the summer to sit outside with a glass of Pimms or a craft beer! Their food is pretty good too - try their salmon and shrimp spaghetti, or their Asian BBQ fried chicken burger which is very tasty!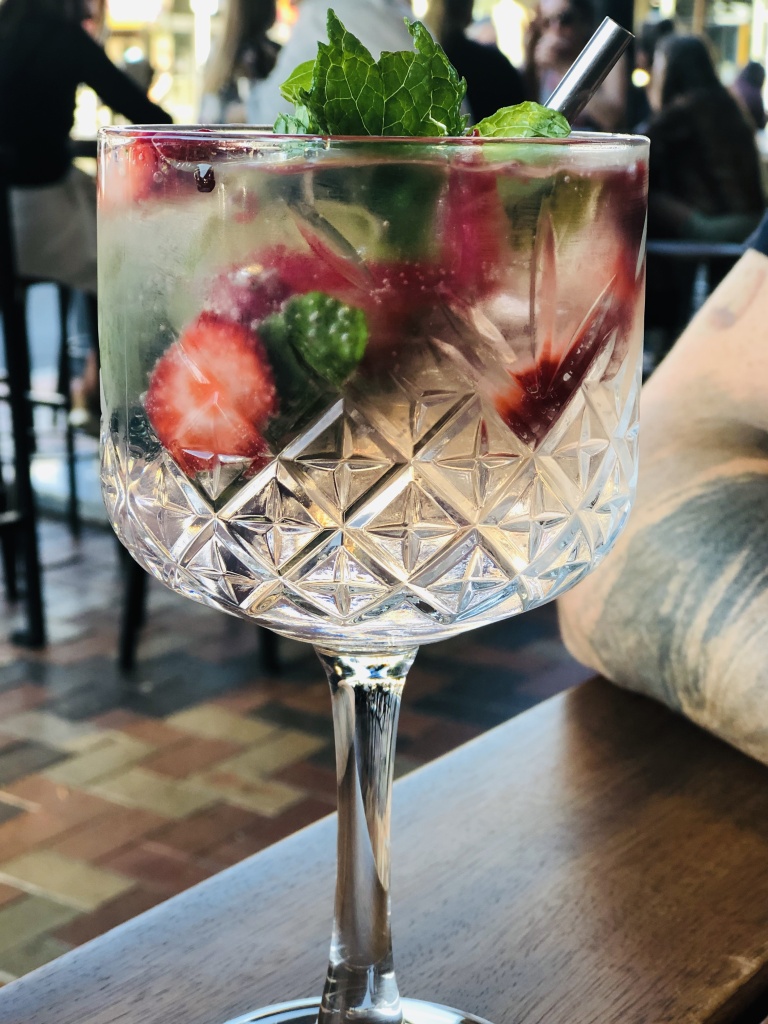 Pimms Cup from The Vic.
• Kismet Cocktail & Whisky Bar (151 Hardy Street) serves up an array of magical and mystical concoctions! Definitely a favourite of mine to visit for a late night cocktail or two! It's got a speakeasy and exclusive feel to it but without being pretentious. You can pre-book a table here too, which is recommended if you want to ensure your spot for the evening.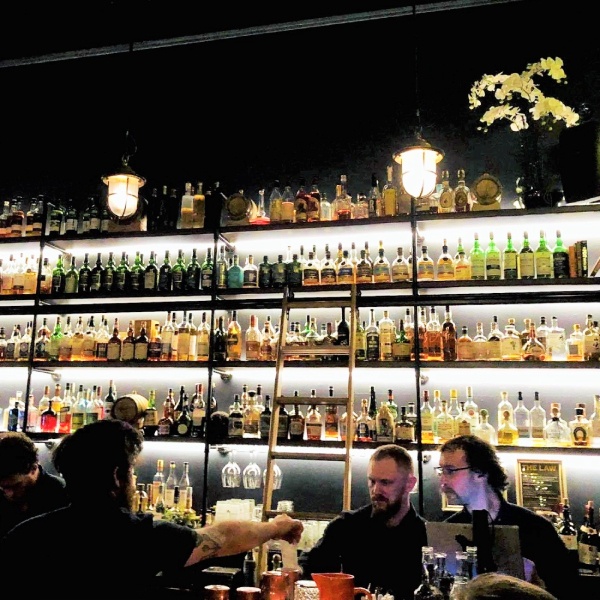 Kismet Cocktail & Whisky Bar.
Top 3 dinner spots in Nelson - $ / $$ / $$$
Cheap & Cheerful - $
Depending on your taste buds, I can't look past a couple of favourites! Burger Culture (279 Trafalgar Street) serves up the best burgers in town - all with punny names, such as "Run BMC" and "Baby got Back". In the summer, the restaurant spills outside where you can enjoy your burger in the famous Nelson sun! The Indian Cafe (94 Collingwood Street) is also great for casual, delicious food. Situated in a cosy villa in the centre of town, it's a lovely place for dinner. They also have a nice little courtyard for the sunny months.
Medium Rare - $$
Certainly a firm favourite for me HAS to be Harry's Hawker House (296 Trafalgar Street). It's super popular and it's easy to understand why with incredible food, impeccable service and a vibrant, yet cosy atmosphere. The restaurant is inspired by South-East Asian hawker markets and delivers dishes jammed with flavour and spice - sure to be a crowd pleaser!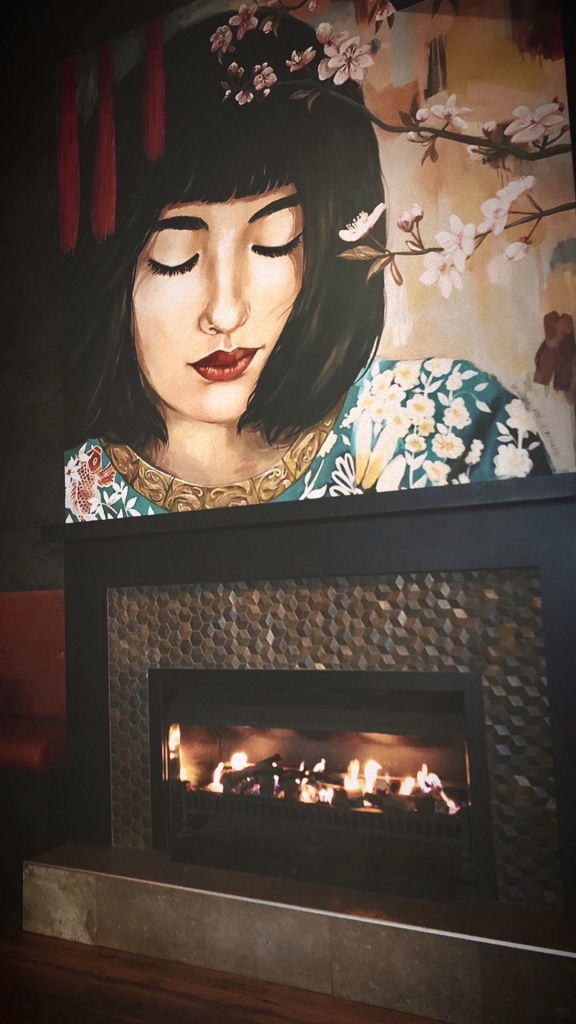 The beautiful decor at Harry's Hawker House.
Oooh la la - $$$
Hopgoods (284 Trafalgar Street) is a great place to enjoy amazing food in a relaxed atmosphere. The menu focuses on presenting modern, bistro style food, and heroes seasonal, local ingredients. Try their paua dumplings for your entrée and go all out for your main with the grilled half crayfish tail; paired with beautiful New Zealand wine - a match made in heaven!

Best places to stay in Nelson
• The Hotel Nelson (40 Waimea Road): Good value and just a short walk into the city. They even have an outdoor heated swimming pool and BBQ area. Plus there's a restaurant on site too serving breakfast and dinner. They have lots of options when it comes to rooms too, from a studio unit to a 4-bedroom apartment for bigger families or groups.
• Trailways Hotel Nelson (66 Trafalgar Street):  Locally owned and operated, this hotel is very central, and is suitable for couples and families alike. The location, right by the Maitai River, is very nice too and some of their rooms have lovely views of the river. They also have an outdoor heated swimming pool and the restaurant offers great views across the river as well.
• Delorenzo's Studio Apartments (43 Trafalgar Street): This hotel offers 30 luxury studio apartments in the heart of Nelson, with everything within easy walking distance. A great option for families too as they offer the option of having interconnecting apartments. The heated swimming pool is great and I love the nice touch of having a coffee machine in your room too. 

Top FREE things to do in Nelson
• The iconic Nelson Market takes place every Saturday in Montgomery Square from 8am-1pm, rain or shine - right in the heart of the city. This is where the locals shop for their fresh produce and tourists shop for beautiful local crafts and artisan delights. There's a huge selection of beautiful food carts and a perfect spot for Saturday brunch. The market has been operating for almost 40 years and is absolutely a MUST-DO.
• Pics Peanut Butter Factory (49 Saxton Rd, Stoke): Who doesn't like Peanut Butter, right?! And Pics is made in Nelson so, naturally, it has to be the best peanut butter in the world!! They offer FREE tours of the Pics Factory daily where you can see how they make this beloved Nelson delicacy; and it's great for the kids too as they get to make their own peanut butter as well. But beware, the tours are super popular and they book out in advance, so make sure you hop onto their website and book your slot so you don't miss out!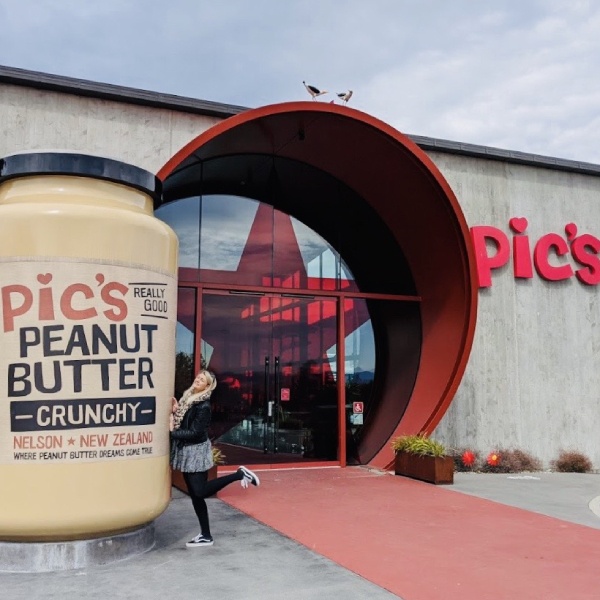 Holly at the Pics Peanut Butter Factory.
• Tahunanui Beach is a great spot to watch the sunset, take a stroll or hang out for the day! There's also a stand to hire a Kayak or SUP there too.
• Walks in the Matai Valley: The Matai River runs through the city and there's a pathway that links all the way through the valley and onto other walking tracks. Very easy paced and relaxed so great for families with young children too.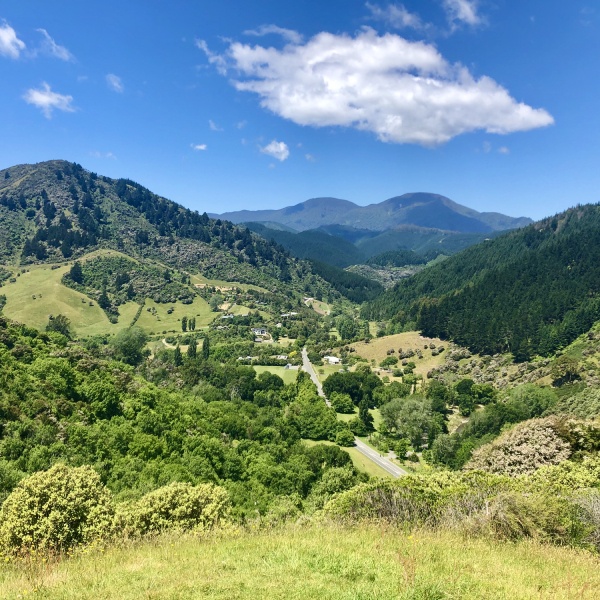 Views over the Matai Valley.

Top FREE things to do in the wider Nelson area
• Nelson Lakes National Park: Situated just over an hour's drive from Nelson city, the park centres around two large lakes (Lake Rotoiti and Lake Rotoroa) and hosts some of the best walks in the region. Trust me, this is worth the drive if you can as you'll feel like you're in a completely different landscape, with the gorgeous lakes surrounded by mountains, it is stunning!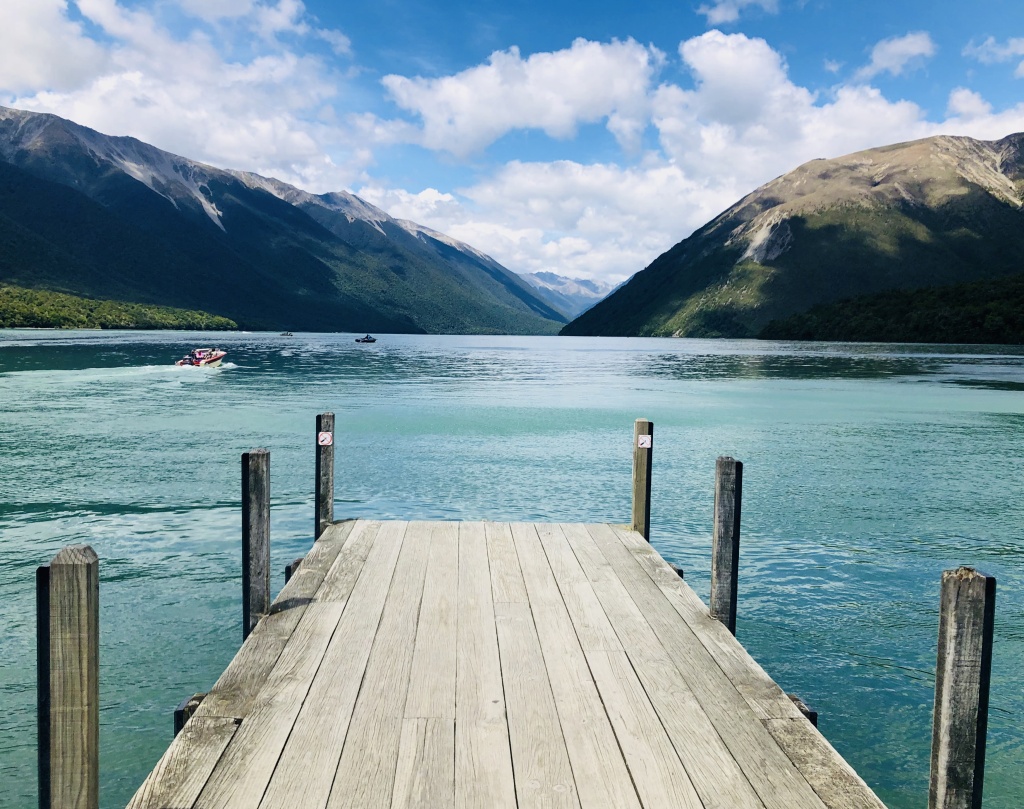 Beautiful Lake Rotoiti - Nelson Lakes.
• Kaiteriteri Beach is a stunning spot to visit in the summer months, but also just as idyllic on a crisp winter day. The sand is truly golden there and the water is a stunning turquoise. A safe swimming beach, it's great for kids, and there's also a beachfront restaurant/cafe and a playground so it's perfect for a fun family day out.

• Riwaka Resurgence: A great stop on the way out to Abel Tasman National Park - this is a lush tropical bush walk that leads to the pristine clear blue waters of Crystal Pool, where the Riuwaka River emerges from the depths of the Takaka Hill. It's a short walk, so it's suitable for children too. Just note that the resurgence is considered wahi tapu (sacred) by local Maori, Te Atiawa and Ngati Rarua, so please be respectful when visiting.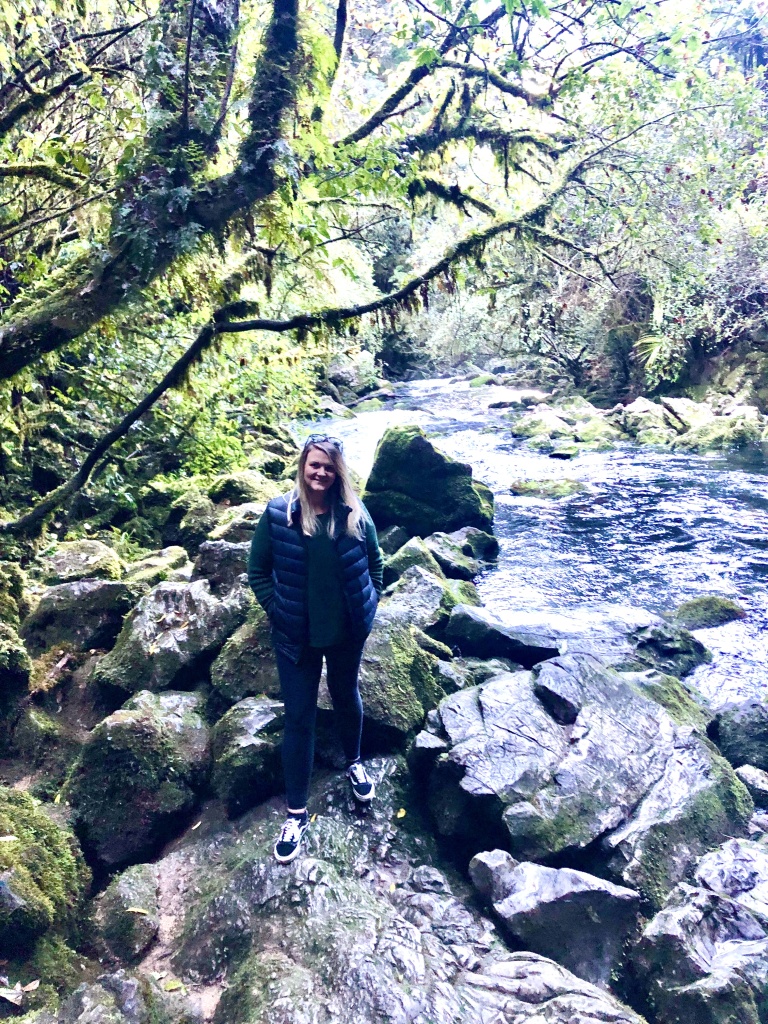 Holly at Riwaka Resurgence.
• Te Waikoropupu Springs: The largest freshwater springs in New Zealand, with some of the clearest water ever measured! So beautiful and somewhat magical, it is 1hr 40 min drive from Nelson city, but it's worth the trip! There's a nice and easy 45-minute loop walk that goes through the forest to a platform that sits partly over the waters of the springs - a great spot for photos! Please note that the area is also wahi tapu to the local iwi. And it is good to note as well that to preserve the high quality of the water, DOC advises that any contact with the water is forbidden (swimming, fishing, drinking, etc) - but admiring it is more than enough anyway!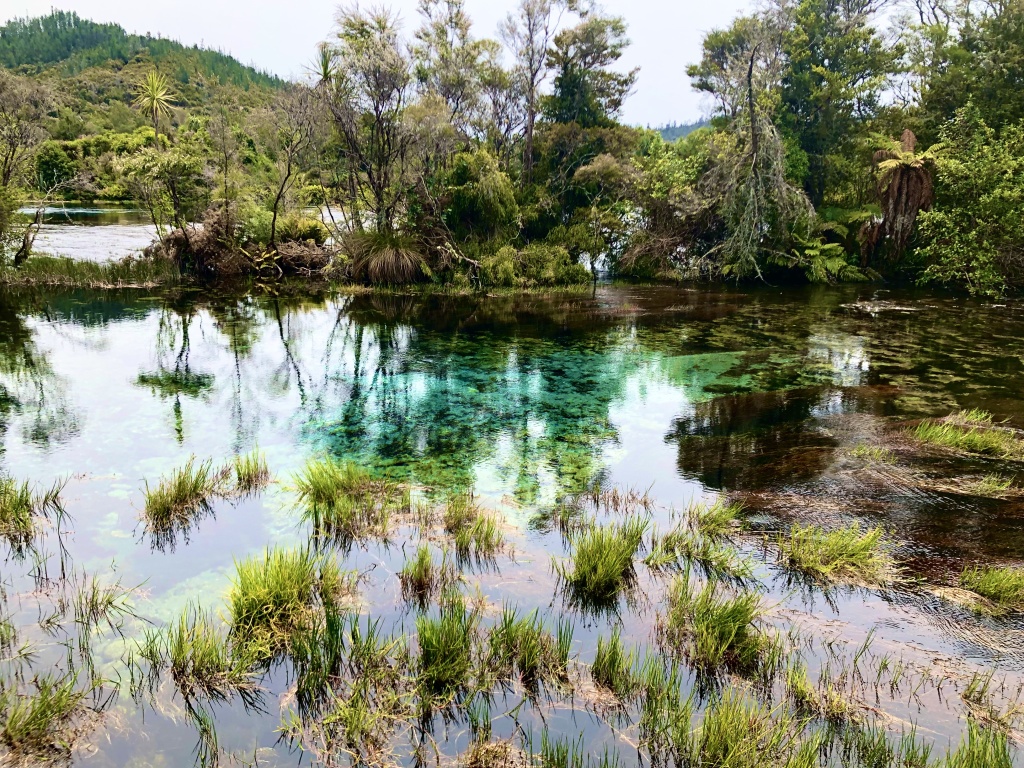 Te Waikoropupu Springs.
Best activities to do in Nelson and surrounds
• Nelson offers some of the best mountain bike tracks in the country - options to suit all levels. Here at Flight Centre, we have some incredible mountain biking trips available, even options to combine adventure kayaking and the well-known Coppermine trail for example. Or we can offer options like this great day trip called "Tunnel to Town via Mapua" which is a self-guided cycle tour with Kiwi Journeys. This trip will take you through the Spooner's Tunnel, the longest disused rail tunnel in the southern hemisphere at 1352 metres! You'll get to enjoy amazing mountain vistas, cycling through farmlands, orchards, berry farms, vineyards, and past rivers, swing bridges and coastal estuaries. It's a great way to really see the area and there are a few spots along the way to stop and enjoy some great local food too.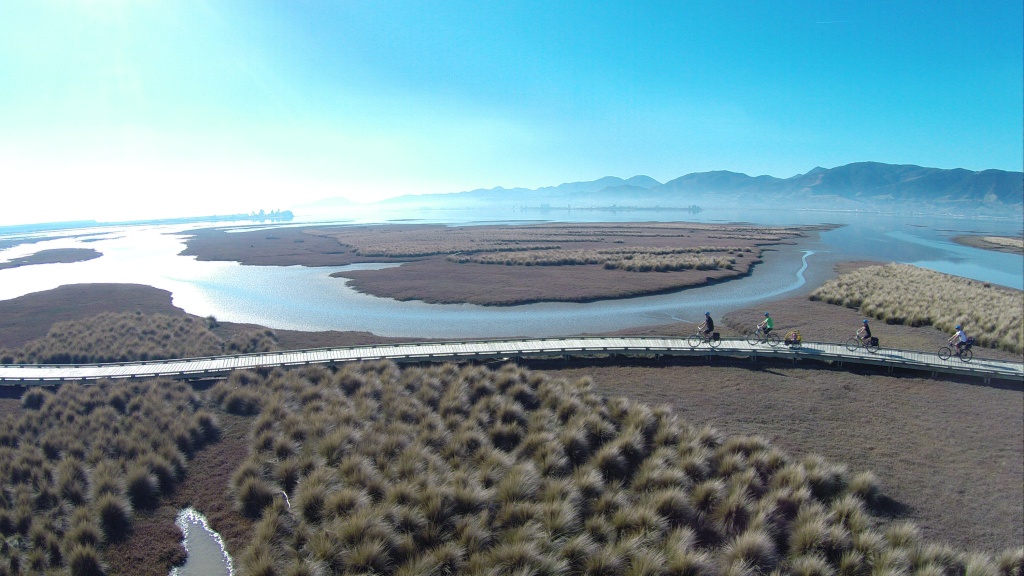 Tunnel to Town via Mapua, self-guided cycle day tour with Kiwi Journeys. Image credit: Kiwi Journeys
• For a more relaxed afternoon - how about a wine tour in the Moutere Hills? Sampling beautiful wines and enjoying local food platters - the perfect day! Or we've even got an option to do a self-guided eBike Moutere Hills Winery Tour where you'll get to cycle through the gentle rolling countryside of the majestic Kahurangi range and sample exquisite wines in some of Moutere Hills' finest boutique wineries. So make sure you ask us about that one too!

Best spots to get the best views in Nelson
• The Centre of New Zealand Walk is an iconic and much loved trail. There are a couple of routes up to the top, as well as the option to join the walk with other trails that run through and sprawl from it, such as Walters Bluff. On the often sunny Nelson days, there's no better spot to take in the stunning expansive views over Nelson city! The walk is also suitable for all ages and abilities, so a great option for families too.
Views from Walters Bluff (towards the Centre of New Zealand Walk).
• Grampians Reserve: Various tracks link up to vantage points that afford some of the best views of Nelson! There are tracks to suit all levels for walking as well as mountain biking tracks. Dogs are also permitted on lead.

Best day trips from Nelson
• Abel Tasman National Park: The Park has so much to offer - incredible walking tracks with some of the best views in New Zealand! We can offer some amazing scenic cruises that combine hikes within the park as well as taking in the sights such as the famous Split Apple Rock and the native fur seal colony.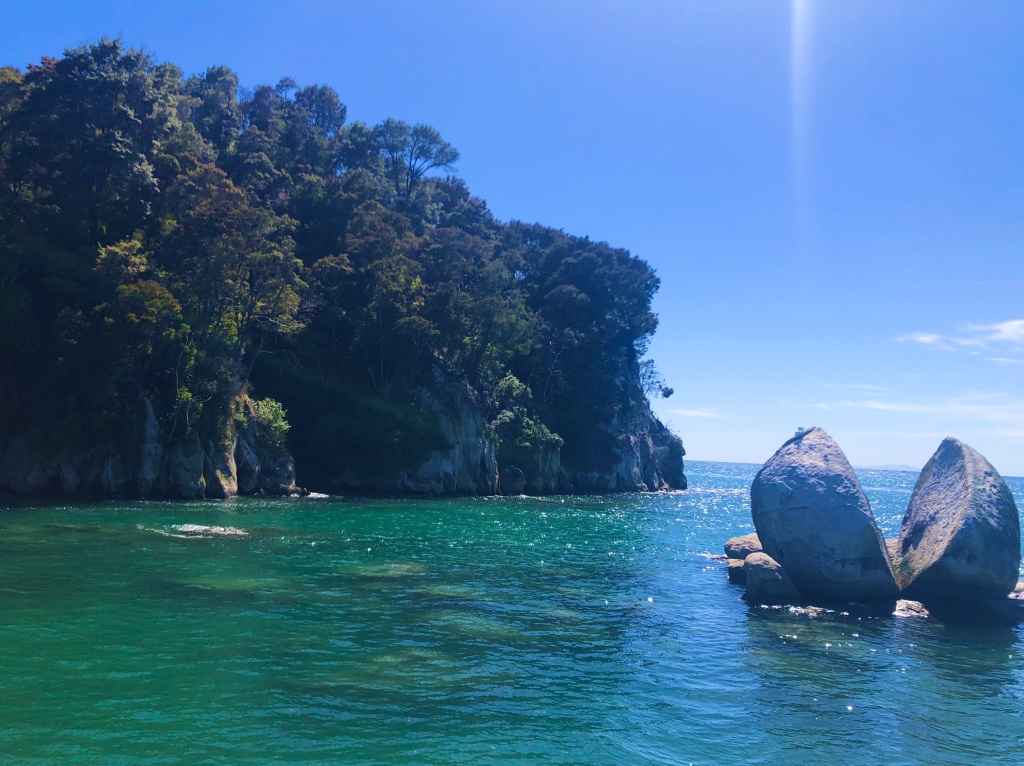 Split Apple Rock, Abel Tasman National Park.
• Golden Bay sits on the North-West of the South Island and is about 2 hours from Nelson city. We also have a wonderful tour that takes in all the sites of the area so you don't have to make the drive, which is nice.
• Mapua Wharf is about 30 minutes from Nelson city and a wonderful place for lunch over the water. I would recommend The Apple Shed Kitchen & Bar (3/1 Aranui Road, Mapua) which is a favourite of mine! And on the drive out, you also go past Rabbit Island which is a popular place in the summer for picnics and BBQs, and worth checking out too.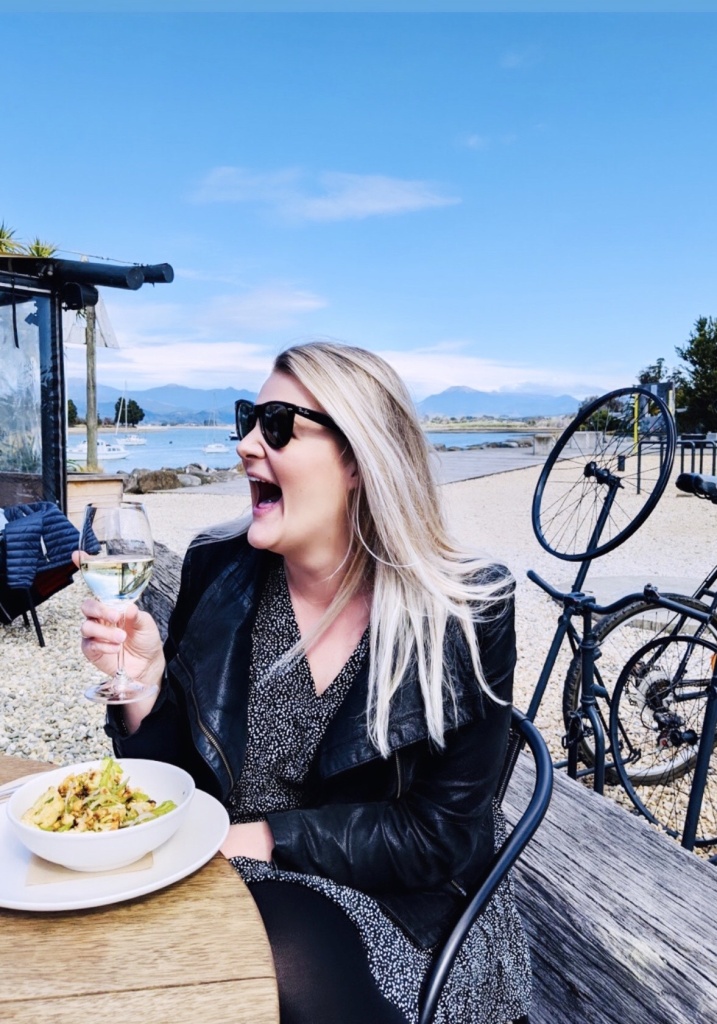 Holly at The Apple Shed Kitchen & Bar in Mapua.
Feeling inspired? Book your Nelson flights here!