Things To Do In Taranaki - Tips From Our Travel Mate Simon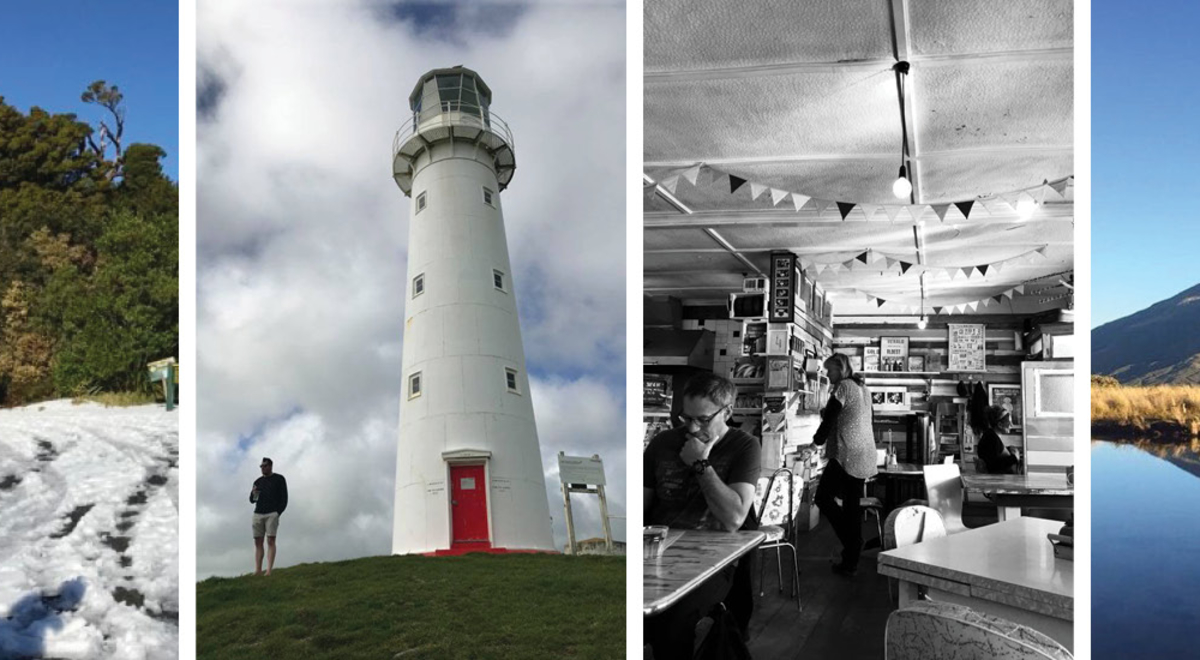 ---
---
Discover Taranaki like a local thanks to Simon from our Flight Centre New Plymouth store who shares his tops tips on what to do in Taranaki, where to stay, where to eat and more! So read on for the best of the Naki! 
Best place in New Plymouth to get your morning coffee fix
The Federal Store (440 Devon Street East): With its Kiwiana retro theme and a short walk to the Coastal Walkway, The Federal Store has the best coffee in town! They even have their own signature coffee blend called "The Fed'! And their food is very good too, so if you have time for more than just a coffee, you won't be disappointed. Try their creamy garlic balsamic herbed mushrooms - they are amazing!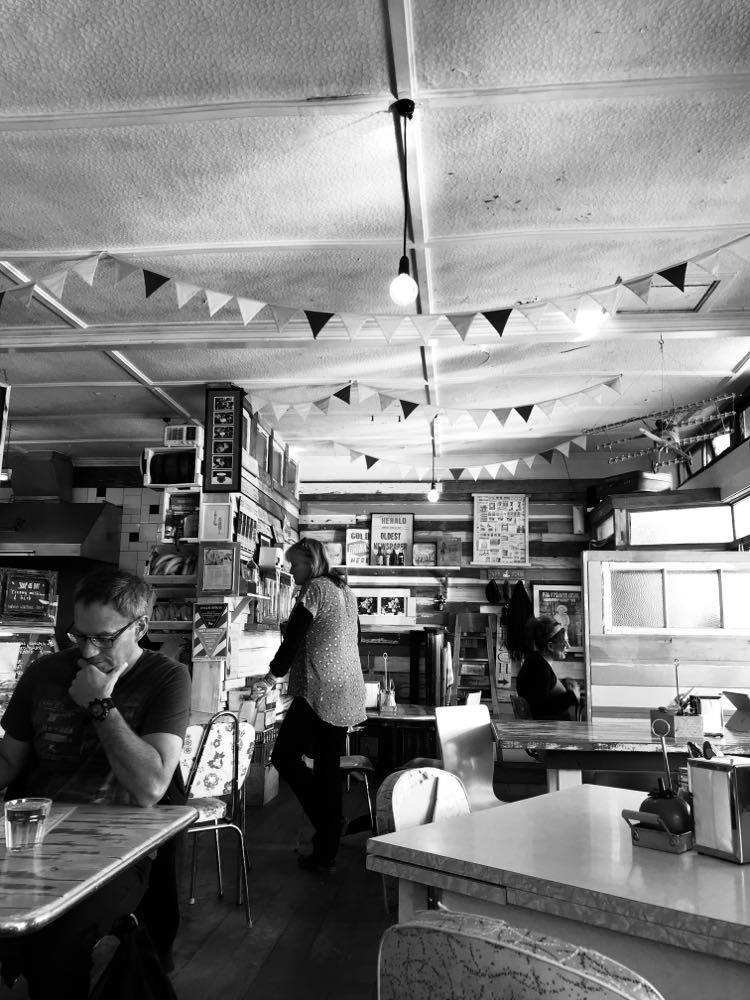 The Federal Store.
Best weekend brunch spot in New Plymouth
Bach on Breakwater (Ocean View Parade, Port Taranaki): Overlooking Port Taranaki, this is definitely the best place on a Sunday for brunch. Watch the fishing boats come in and out, and then take a stroll along the breakwater. It's great for kids too, as there's a little kid friendly beach there. I love their scrambled eggs with haloumi or if I feel like a treat, their pancake stack is pretty great too!
Bach on Breakwater.
Best bars in New Plymouth - Top of the locals' list
• Frederics (34 Egmont Street): Amazing bar menu for drinks on a Friday night after work and good place to watch sports as well. Their food is really nice, they've got lots of different tacos to try (pork, beef, chicken, fish, vegetarian) and also some delicious battered jalapeño pickles - yum!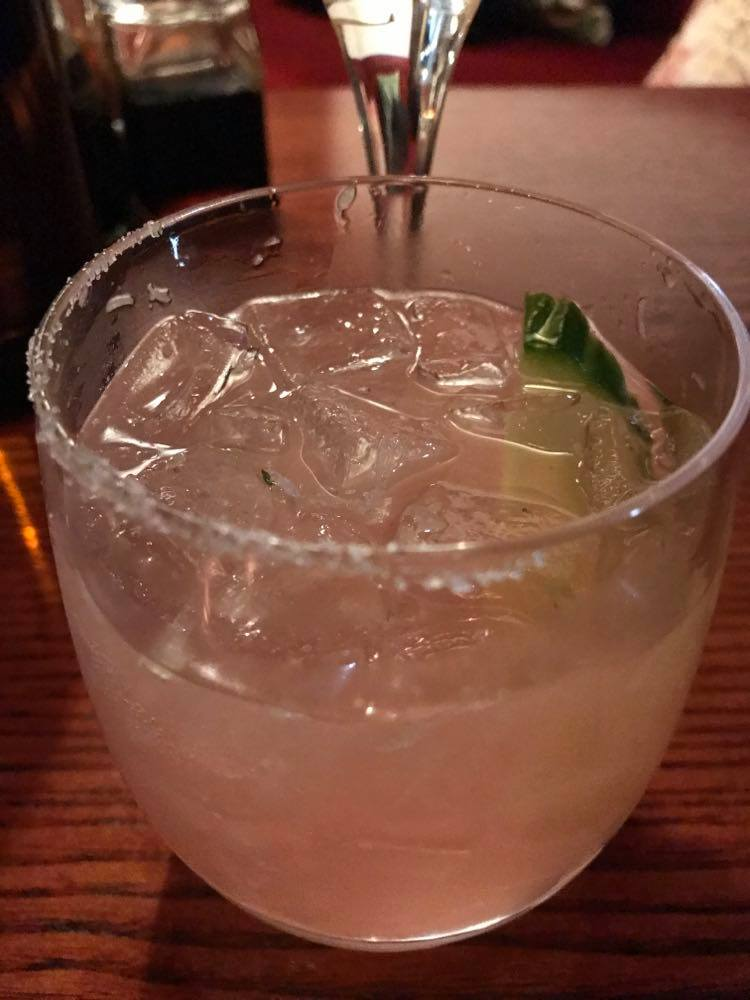 Cocktail at Frederics.
• Shining Peak Brewing (59 Gill Street): This cool pub brews their own beer at their brewery on site. Try their Scrub Cutter Manuka Honey Brown Ale, made with Egmont Honey or their 2019 Vintage Stout which has been barrel aged. They've also got some great food including lots of awesome small plates to share.

 
• The Rooftop Bar & Eatery (A/21 Ariki Street): The only roof top bar in New Plymouth so this is the best place to go when the sun is out to enjoy some relaxing drinks with views of the Taranaki coastline.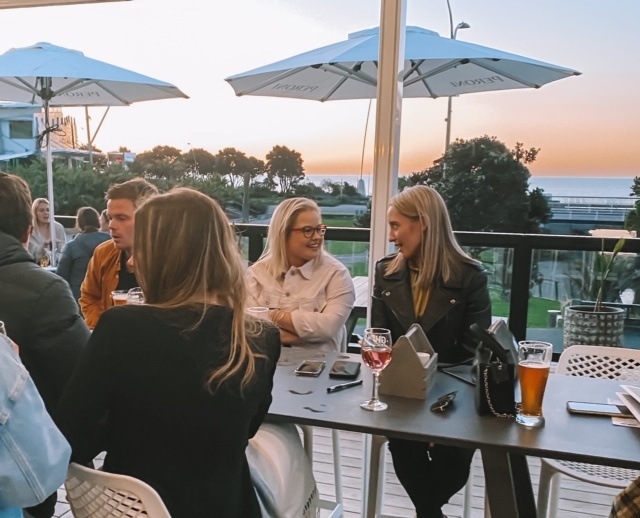 The Rooftop Bar & Eatery.
Top 3 dinner spots in New Plymouth - $ / $$ / $$$
• Deluxe Diner (36 Leach Street): This is a really cool American-style diner with classic red diner booths and 1950s retro memorabilia. It's a great spot for families, with a really good kids menu and the parents will love it too. Try their Jerk chicken waffles and also try one of their different options of loaded fries like cheesy fries or wet fries (with gravy) - delicious!

• Snug Lounge (124 Devon Street West): I love this place! Combining delicious Japanese food and great cocktails, what more could you want!? They've got amazing gyoza (Japanese dumplings), beef tataki, pork belly yakitori, tempura and more! And their cocktails are really great too, plus try their mulled wine - it's the best on a cold night!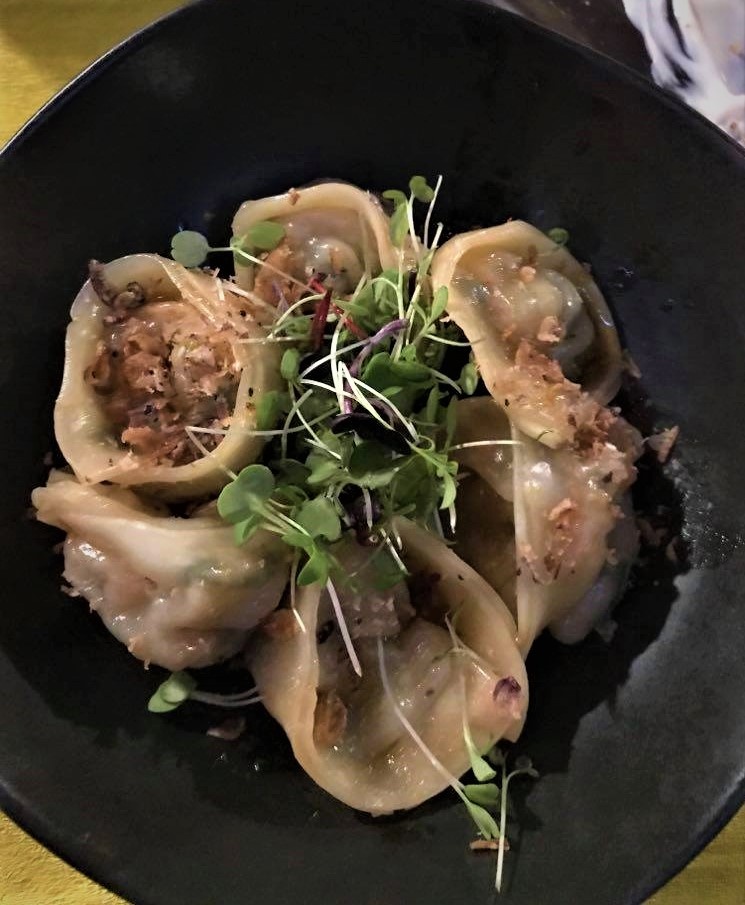 Snug Lounge.
• Nice Hotel Restaurant (71 Brougham Street): If you're after more of a fine dining experience, I would recommend the restaurant at Nice Hotel. Try their lamb rump with apple croquettes, lentils, watercress puree, and sherry jus or their seafood platter, which is outstanding!
Best places to stay in New Plymouth
• The Devon Hotel - 4 star (390 Devon Street East): A great boutique hotel, the Devon Hotel has lovely gardens, a heated outdoor pool and spa as well as a restaurant and bar. It is located within walking distance to the CBD and close to the Coastal Walkway. They've got free Wi-Fi, free use of bikes to get around the city, and they even offer a free first round of golf at New Plymouth Golf Club!
[fcl_product_filter:promotions:sku=13185523]
• Millennium Hotel New Plymouth Waterfront - 4 star (1 Egmont Street): This hotel is located in the city centre and offers panoramic views of the Tasman Sea. They have 42 modern and spacious rooms, free Wi-Fi, 24-hour gym, and the award-winning restaurant and bar, Salt, serving breakfast, lunch and dinner.
[fcl_product_filter:promotions:sku=13185454]
• Novotel New Plymouth Hobson - 4.5 star (Cnr of Hobson and Leach Street): An easy stroll to the city centre, the Novotel is a good option as it offers nice modern rooms or apartments, a 24-hour gym, sauna, free Wi-Fi and a restaurant and bar on site.
[fcl_product_filter:promotions:sku=13185385]
Best things to do in Taranaki
• The Govett-Brewster Art Gallery and Len Lye Centre (42 Queen Street): This contemporary art museum has an amazing collection of modern art featuring innovative work by New Zealand and international artists. From paintings to video, and art installations to photography, their permanent collection is impressive and includes a great Māori and Pacific representation too.
• Chaddy's Charters (Ocean View Parade): Get on board Chaddy's Charters for some seal and other local wildlife watching as well as getting the best views off the coast of New Plymouth. They also offer fishing charters, as well as paddle boarding and kayak hire.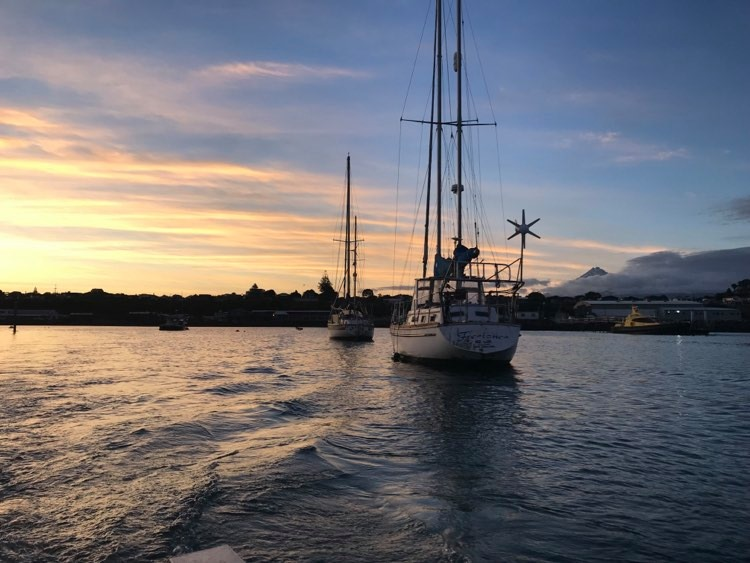 Chaddy's Charters.
• Visit the Three Sisters: Near the township of Tongapōrutu, you can go and see two (formerly three) 25-metre rock formations known as the Three Sisters. There is also another rock formation nearby called Elephant Rock which unfortunately doesn't look like an elephant anymore after losing its trunk to erosion in 2016. But the walk along the beach to see the Three Sisters is very nice and it's easy for kids too. Make sure you go at low tide to be able to do the walk all the way to the rocks.
 
• Mount Taranaki / Egmont National Park Walks: There are many walks you can do around Mount Taranaki depending on your fitness level. For an easy level, including good for kids, you can try the Kapuni Loop Track to Dawson Falls or the Wilkies Pools Loop Track. For more of a medium level, you can do the walk to the Pouakai Hut (about 4 hours return) where you will be able to get some iconic photos of Mount Taranaki's reflection in the Pouakai Tarns. And then if you are a very experienced hiker, you can tackle the Summit walk which is an advanced track that will take you all the way up the mountain. Mountaineering experience and equipment is required so this track is only for fit and well-equipped trampers - check the DOC website for details and recommendations on this track.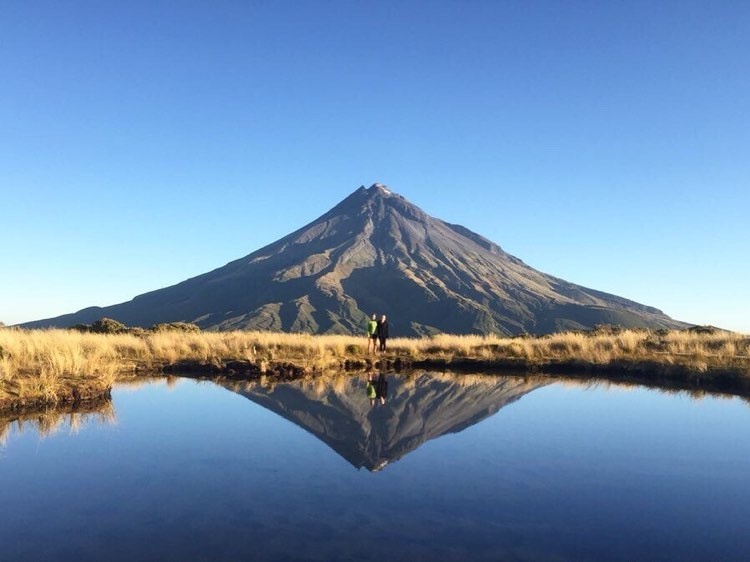 Mt Taranaki and its reflection in one of the Pouakai Tarns.
• Surfing and skiing in one day: One of the only places in the country where you can ski and surf in the same day! Go up the Manganui Ski Area in the morning and then head to Fitzroy Beach for a surf! It's only about 55 minutes to drive between the two - so all you need is for the stars to align to get good waves at the beach and clear skies over the ski field on the same day!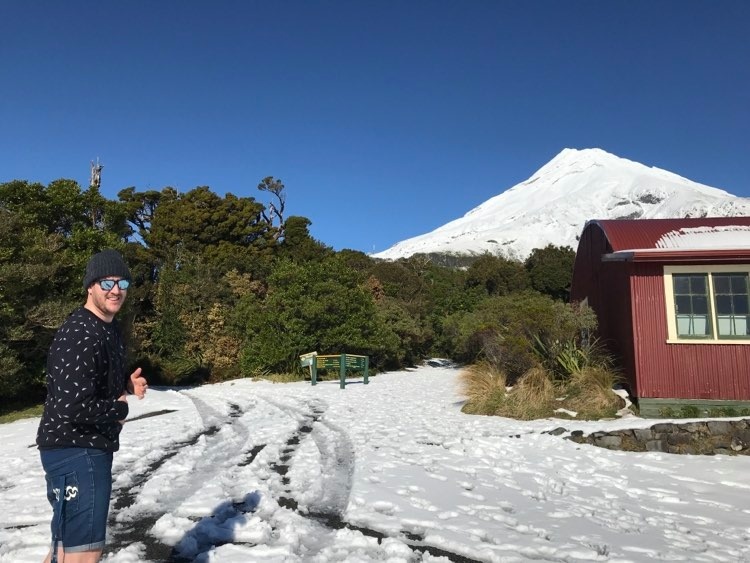 Simon with Mt Taranaki in the background.
• Go visit the Cape Egmont Lighthouse (western-most point of the Taranaki coast): About 40 minutes from New Plymouth, go and check out the Cape Egmont Lighthouse - the drive alone is worth it as it is a scenic trip along the famous "Surf" Highway 45.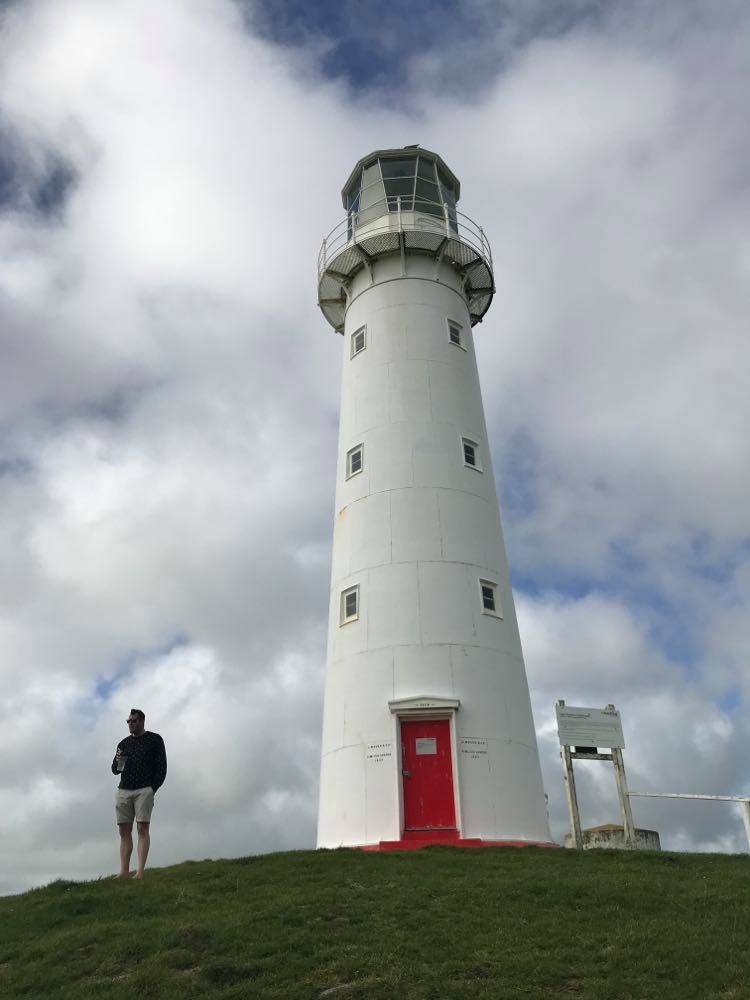 Simon at the Cape Egmont Lighthouse.
• New Plymouth Coastal Walkway: This is an awesome walkway that goes from city to sea. You can walk it of course, but you can also hire a bike and cycle along . Highlights along the walkway are the very impressive Te Rewa Rewa Bridge and the famous Len Lye Wind Wand. There are great coastal views along the way as well as some art pieces, stone carvings, a playground and some safe beaches to swim at too.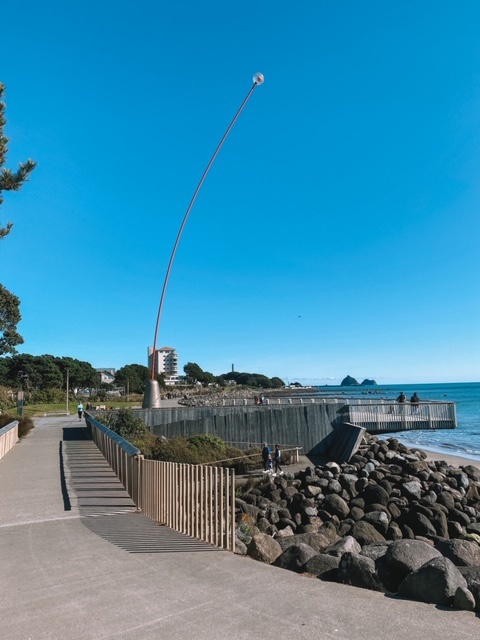 The Wind Wand along the Coastal Walkway.
• Pukeiti Gardens (2290 Carrington Road): A beautiful garden not to be missed, and great for kids too. They have one the world's biggest collections of rhododendrons which are very colourful and pretty impressive. There's also this cool Kids Treehouse Trail which is a free self-guided walk through the gardens using an activity pack that you can collect from the Rainforest Centre.
• Pukekura Park and Brooklands Zoo: (10 Fillis Street) Spanning 52 hectares, this awesome park features some exotic trees, some streams, artificial lakes and loads of flowers, ferns and bush. The Festival of Lights is held there too which is not to be missed. There is also the Brooklands Zoo there which is a great little zoo with an awesome playground. And best thing is, the zoo is free so combining the park and the zoo makes for a great family day out.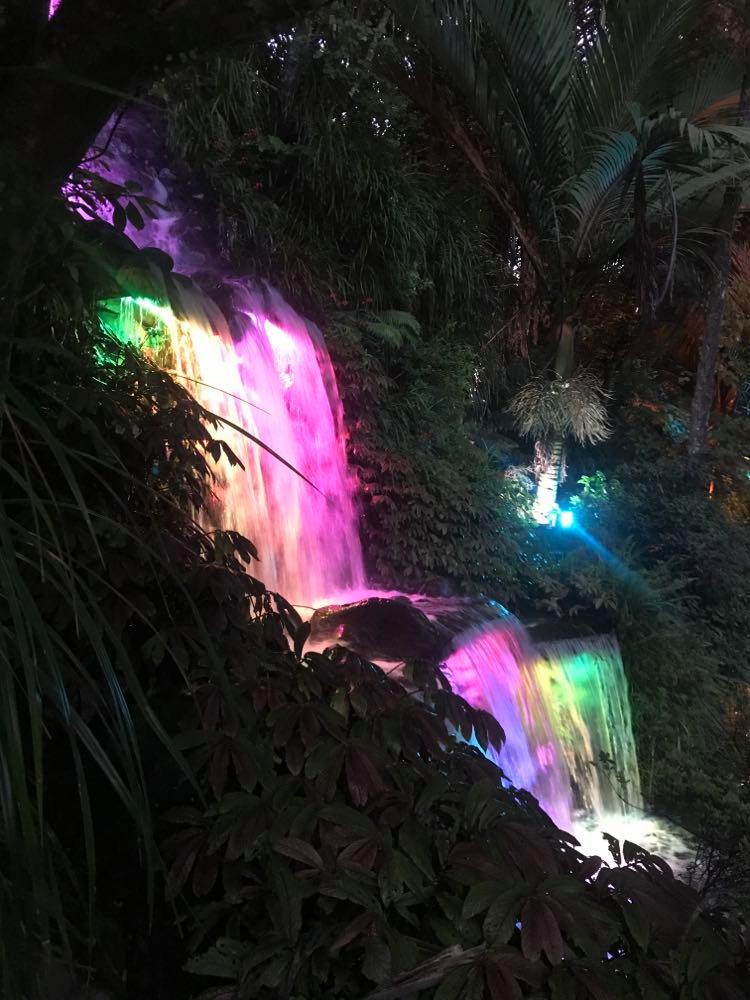 Festival of Lights at Pukekura Park.
Book your flights to New Plymouth here.