Which Pacific Island is Right For You?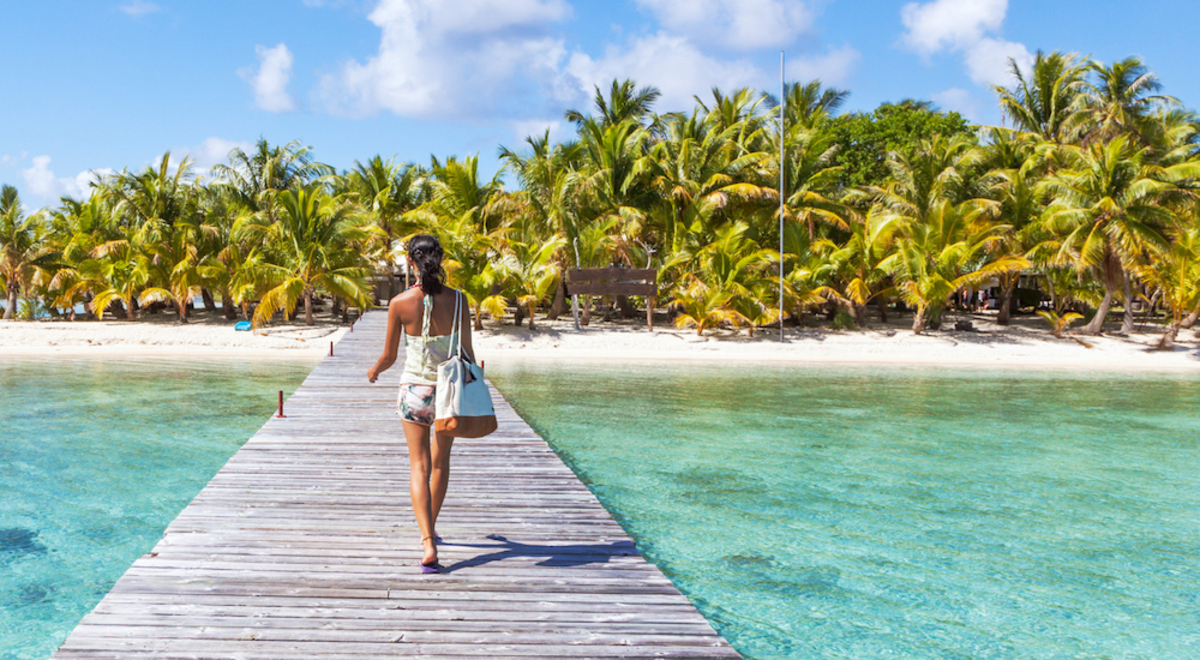 ---
---
With 25,000 islands scattered over a 160 million square kilometre expanse of ocean, choosing which Pacific Island paradise you want to visit can seem a little daunting. The best way to narrow down your options is to match the location to your preferred travel style. Do you want to spend your time crashing through the jungle on a zipline, or zoning out completely in a heavenly bubble of silence? Whether you want to bring the family, the love of your life or explore on your own, there's a Pacific Island ready to cater to your exact vacationing needs. Easy, right?
Adventure – Vanuatu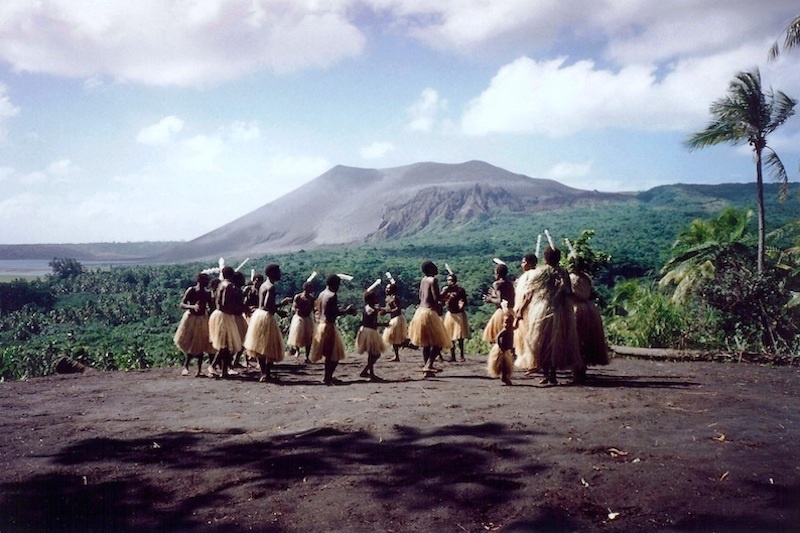 A volcano dance on Tanna Island, Vanuatu, with the active volcano Yasur in the background. Photo: Getty Images
Sure, it's got the beaches, the kava and the smiles, but it's the potential for adrenaline that really makes Vanuatu stand out from the rest. Where else in the Pacific can you hike to the caldera of an active volcano, dodge huge moray eels to explore the wreck of a luxury liner, and visit the original home of bungee jumping? '
Volcanoes abound in Vanuatu – if you're looking for a challenging hike, try the demanding climb to the smouldering peak of Mt Marum on the island of Ambrym. On remote Tanna Island you can hike the black sand slopes of Mount Yasur, post a letter from the world's only volcano post-box, then strap on your skis (yes, really) and speed down the mountainside on the volcanic ash. It really doesn't get much more intrepid than that.
Island of Santo, Vanuatu. Photo: Getty Images
In Santo, it's time to don your scuba or snorkel gear with some steely nerves as you weave your way through the luxury rooms aboard the sunken SS Coolidge and dumped military vehicles from WWII.
In April and May you can get front row seats to the Pentecost Island tradition of land-diving. Every year local men craft 20m tall wooden towers, and fling themselves from the top, with only vines attached to their ankles. It's a rite of passage for the young men of Pentecost. Fortunately, you only have to watch.
Total Relaxation - Samoa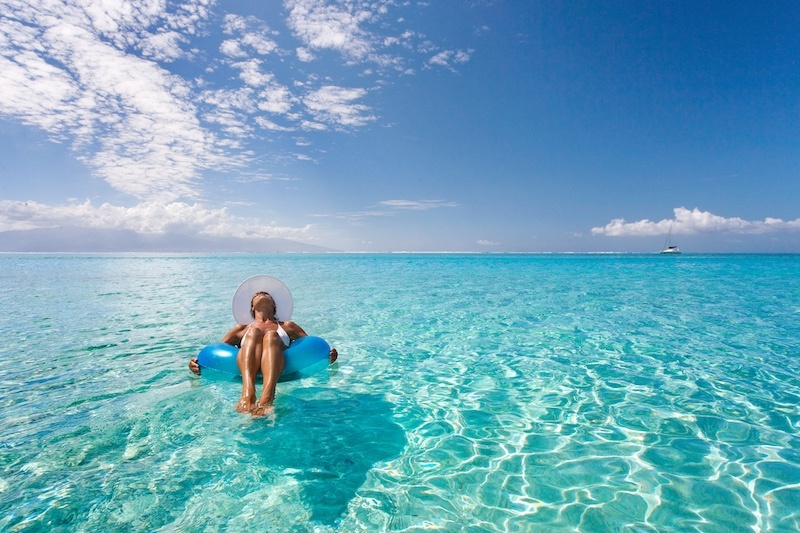 Never want to leave the beach? In Samoa, you don't have to. Photo: Getty Images
Want to go in a completely different direction and enjoy long days of doing absolutely nothing? Samoa's got you covered. Here, rowdy nightclubs are few and far between and simplicity is the name of the game. Tranquillity is guaranteed on the island of Manono where dogs and cars have been banned and the only bit of exertion allowed on a Sunday is walking to and from church.
Feel cut-off from the world as you descend the wooden ladder to the To Sua Ocean Trench, a pair of aquamarine lagoons fed by the sea and fringed by moss and drooping vines. Never want to leave the beach? You don't have to. Stay in a traditional beachfront fale, an open air hut with uninterrupted views of the gorgeous surrounds with a tropical drink in one hand and a book in the other.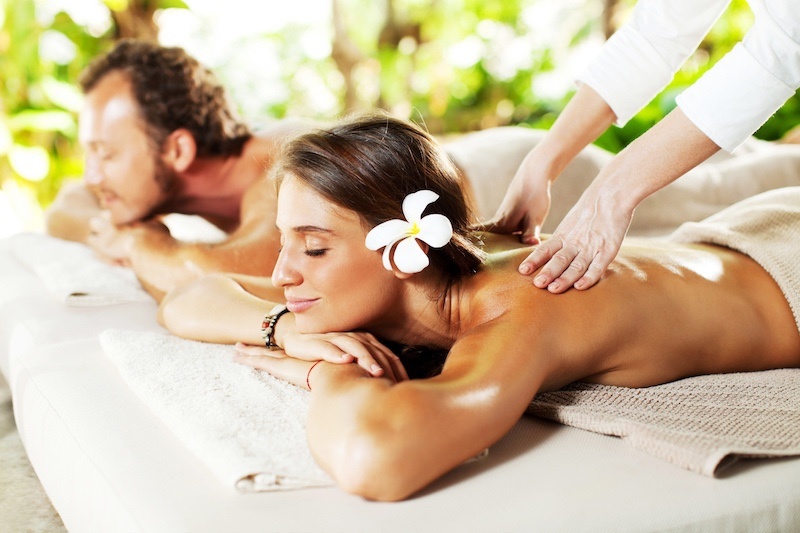 Try a spa treatment with authentic local ingredients like Samoan honey. Photo: Getty Images
There are plenty of local and international spa treatments available in Samoa, but for an authentic experience, take advantage of the traditional treatments which use local ingredients like papaya flesh and Samoan honey. What many travellers miss when trying to plan a relaxing holiday is the logistics. Can you really relax if you're battling language barriers and crazy prices? Samoa is consistently rated as one of the most affordable Pacific Islands to travel to, and along with the friendly 'Malo' you'll receive every day, you'll find pretty much everyone speaks English.
Family Fun - Rarotonga and the Cook Islands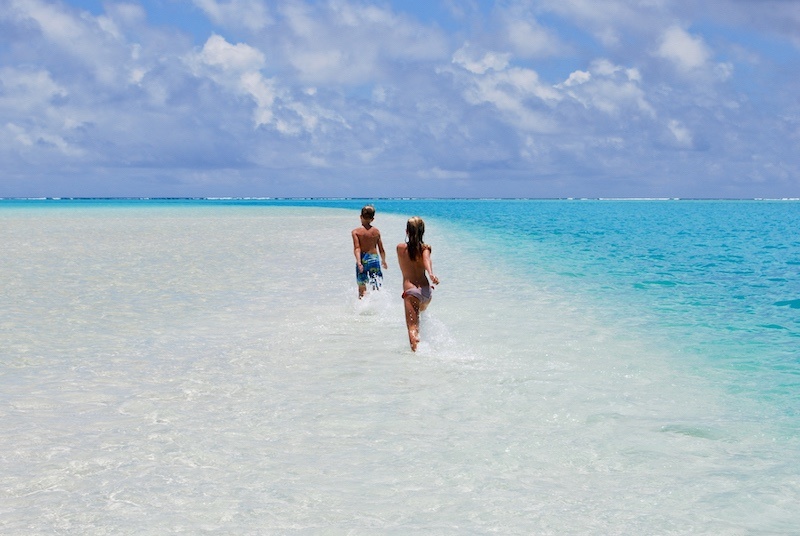 Children running on a sandbar on Aitutaki, Cook Islands. Photo: Getty Images
The warm climate, friendly people and endless outdoor activities on offer in the Pacific make the entire region a great place to take the kids, but Rarotonga in particular excels at keeping families happy. Family togetherness is part of the culture in the Cooks, and finding kid-friendly hotels and resorts is a breeze, many also offer excellent kids clubs if you're wanting a few hours of relaxation for yourself.
Wherever you stay, a cruise on a glass bottomed boat is a must. A fun and educational half-day for the whole family, it's a chance for even the little ones to view the sea life up close. Kids got energy to burn? Bike tours combine gorgeous scenery with culture and knowledge, with guides explaining the history of significant places along the route – perfect for teenagers and younger kids who can tag along in the tow-behind buggy.
From paddle-boarding to zip-lining, there are a ton of options for outdoorsy families. There's also no better way to introduce kids to the local culture than attending a night time culture show – an extravaganza of local food, dance and fun.
Romance - Fiji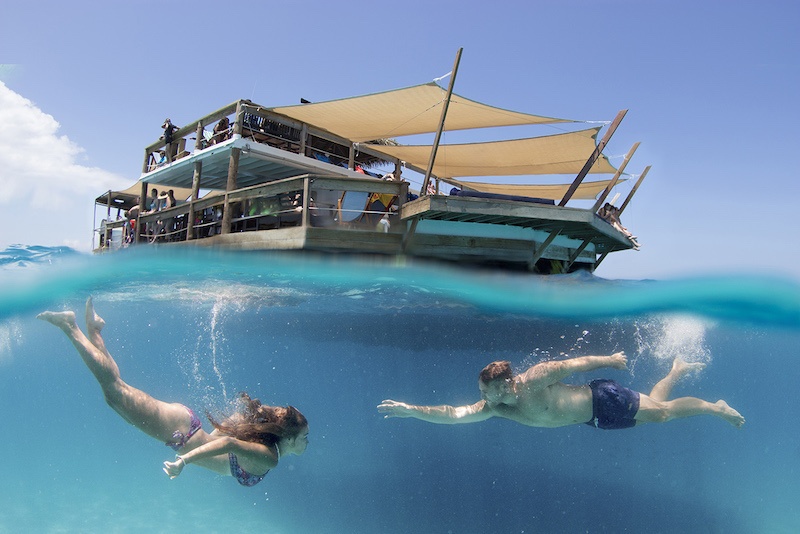 Cloud 9 floating bar, Mamanuca Islands, Fiji. Photo: cloud9.com.fj
OK, the Fijian honeymoon isn't an out-of-the-box choice, but when the cliché looks this good, who cares? Loved-up couples have flocked to Fiji for decades for good reason. The beaches are world-class, the kava is an aphrodisiac, and the swathe of adult-only resorts to choose from means there's very little to distract you from that perfect romantic moment.
Enjoy a classic couple's massage at any one of the myriad resorts or go for some bonding time in a less conventional way. Why not try for your scuba certification together? There's nothing quite as magical as watching colourful creatures flit in and out of the coral in one of the most pristine ocean environments in the world. You could rent a Hobie Cat catamaran and sail away with just a picnic lunch and the sea breeze to accompany you. If you really want to ramp up the cheese-factor you can take a scenic flight over Tavarua, the tiny heart-shaped island off the west coast of Viti Levu. If all of that sounds like too much like hard work, a pier, a bottle of wine and a stunning Pacific sunset should do nicely.
Culture - Solomon Islands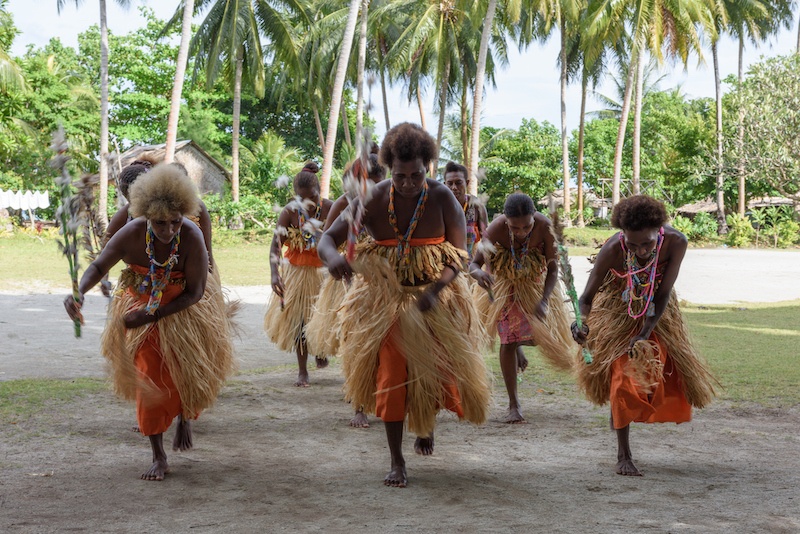 Women perform a traditional dance in Karumolun Village, Marulaon Island, Solomon Islands. Photo: Getty Images
In the northern Pacific Ocean, far from five star resorts and bottomless cocktails, you'll find the Solomon Islands – a haven of culture and tradition where the pace of life is slow. The lack of white-sand beaches mean you won't be battling crowds, and you'll have plenty of chances to practice your pijin with the locals. You'll also have the chance to visit island villages that remain much the same as they were a hundred years ago with no electricity, no running water, no shops, but plenty of hospitality. Afterwards, shop for fruit and veggies like a local at Honiara's central market, and admire the intricate traditional carvings, baskets and jewellery for which the Solomon's are famous for.
Feeling especially daring? Head to Skull Island in the Western Province. There, the local village chief will guide you through skull shrines where the heads of both celebrated local chiefs and their vanquished enemies are on display. Finally, to really embrace local life, give betel nuts a try. These small brown nuts stain the teeth of those who chew on them with a bright red colour which isn't the most fetching look, but it's an important cultural practice. Plus, the betel nut juices cause a mild euphoric sensation. Nambawan!