Invercargill Airport (IVC)
Flights depart from many of New Zealand's national airports to Invercargill, all of which disembark at Invercargill Airport. Located just 3km from the city Centre, Invercargill Airport provides access to other domestic airports and Stewart Island.
Airport Accommodation: There are a number of hotels located in close proximity to Invercargill Airport. Enquire online for your Invercargill accommodation.
Getting to Invercargill
There is only one airline, which offers flights to Invercargill from around New Zealand, which is Air New Zealand. Most flights to Invercargill connect through Christchurch. Once landing in Christchurch, the direct flight to Invercargill, takes approximately a 1 hour and 25 minutes. Flights from Wellington to Invercargill take approximately 2 hours and 10 minutes. Whereas flights from Auckland to Invercargill are slightly longer and take 3 hours and 30 minutes. Air New Zealand operates daily flights from Invercargill to Wellington and Christchurch, while Stewart Island Flights fly between Invercargill and Oban, across the Foveaux Strait.
Airlines that fly to Invercargill
The only airline that offers cheap domestic flights to Invercargill is Air New Zealand.
The southernmost city in New Zealand, Invercargill is the regional capital of Southland, and one of the country's most charming cities. Originally settled in 1853, the city has a proud history of farming and fishing, and is the agricultural centre for the province of Southland.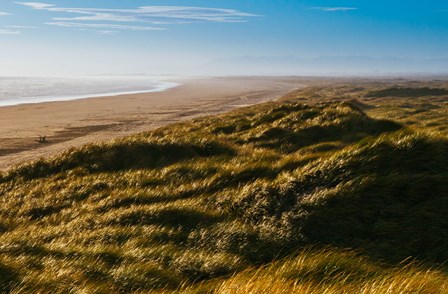 Due to its central position on the southern coastline, Invercargill provides endless access to a number of National Parks and wilderness area. This access allows visitors to the region to experience a cross-section of the great New Zealand outdoors, from the rugged and windswept shores of the Catlins to the lush mountains of Fiordland, to the towering peaks of Queenstown.
The city also has an unashamed fascination with classic motor vehicles, dating back to pioneer Burt Munro. Burt is famous for the land speed records – one of which still stands – he set on his 1920 Indian Scout, which he spent 20 years modifying in his garden shed. It is now on display as the centrepiece of the E Hayes Motorworks Collection.
Within Invercargill, you can also find the Bill Richardson Transport World, the largest private collection of its type in the world, and home to over 250 unique historical cars, as well as a wearable arts collection, children's play area, and café.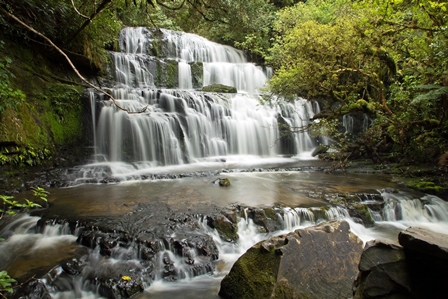 Scattered amongst the fertile plains around Invercargill are a number of rural satellite towns, all of which provide wonderful insight into southern New Zealand life. Stewart Island is located just across the Foveaux Strait, and flights departing daily. This is one of New Zealand's best-kept secrets.