Napier Airport (NPE) Hawke's Bay Airport
Flights depart from many of New Zealand's national airports to Napier, all of which disembark at Napier Airport, which has been renamed the Hawke's Bay Airport.
The Hawke's Bay Airport is located on State Highway 2 in Westshore, which is approximately a 10-minute drive from Napier's city centre and a 20-minute drive from Hastings.
Airport Accommodation: There are a number of hotels located in close proximity to Napier Airport. Enquire now to get access to great deals.
Getting to Napier & Hastings
Two airlines that offer flights to Napier from around New Zealand. The shortest direct flight is from Wellington to Napier, and it only takes just 55 minutes. Flights from Auckland to Napier take an hour, whereas flights from Christchurch to Napier take one hour and 30 minutes.
Airlines that fly to Napier & Hastings
Jetstar and Air New Zealand offer cheap flights to Hawke's Bay.
Hawke's Bay is a region on the east coast of New Zealand, which has two main cities, Napier and Hastings.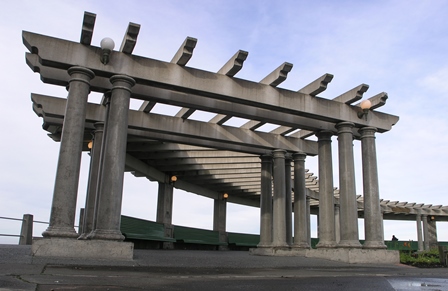 Napier is the Art Deco capital of New Zealand. In 1931, a catastrophic earthquake destroyed many buildings, within a few years they were rebuilt in the defining architectural style of the time. Napier has a warm, dry climate – ideal for the delectable fruits and unique wines that the area is famous for producing. Numerous wine tours and tastings are available, allowing visitors to experience the vineyards and an exclusive education from the people who grow the grapes.
Located half an hour south of Napier is Cape Kidnappers. Despite its ominous name, the Cape is home to over 20,000 gannets, tours are available from October to April. Cape Kidnappers is also home to Cape Kidnappers Golf Course. Architect Tom Doak designed the course; it is currently the 10th best golf course outside the United States.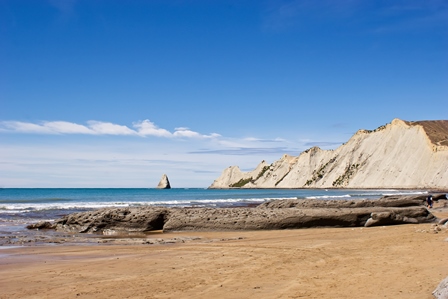 Hastings is 18km inland from Napier, in Hawke's Bay and is the larger of the two cities. There are more than 75 wineries in Hastings, and plenty of wine tours in the region.
Hastings also host a number of events each year, including The Blossom Parade, the Hawke's Bay Wine and Food Festival, and the Spring Racing Carnival. Beyond these, the Hawkes Bay Farmers Market provides an opportunity to sample some of the local produce.