We can't find any online South Australia holiday deals at the moment but one of our helpful Travel Experts can help you find what you're after! Send us an online enquiry or call us on 0800 24 35 44.
The Festival State will have you celebrating throughout your South Australian holiday. Fly into the capital Adelaide, before heading north to the Barossa Valley for a wine tasting tour and onto Coober Pedy, a fascinating mining town. Alternatively, travel to Kangaroo Island and appreciate nature at its most scenic.
Adelaide's Central Market is a foodie haven and there are gastronomic treats spread throughout the rest of the city at quality cafes and restaurants. There's a friendly, mellow vibe to the capital that might be unexpected for a first-time visitor.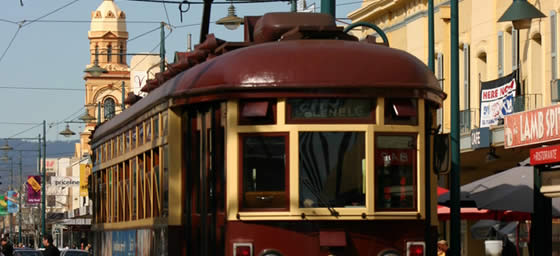 Adelaide Tram
Ballooning in the early morning air above the Flinders Ranges is a thrilling but peaceful way to see great swathes of ancient landscape. Houseboating on the Murry River is an equally luring option if you want a leisurely break.
Flinders Ranges
For an adrenalin spike you're unlikely to forget, try diving in a cage while great white sharks circle. On a charter tour to Neptune Islands you can get up close – but not too personal – with one of the most feared and revered marine creatures on the planet.