Timaru Airport (TIU)
Flights depart from many of New Zealand's national airports to Timaru, all of which disembark at Timaru Airport aka Richard Pearse Airport. The city centre is 20 minutes' drive from the airport.
Airport Accommodation: There are a number of hotels located in close proximity to Timaru Airport. Enquire now to get access to great deals.
Getting to Timaru
Direct flights from Auckland to Timaru take 2 hours and 50 minutes. Whereas flights from Wellington to Timaru take 1 hour and 20 minutes. The airport offers daily domestic flights around New Zealand.
Airlines that fly to Timaru
The only airline that offers cheap domestic flights to Kerikeri is Air New Zealand.
Positioned on the east coast between Dunedin and Christchurch, Timaru is a city in South Canterbury and New Zealand's second largest fishing port. Home to 28,800 people, Timaru is an agricultural centre for the surrounding rural areas and one of the South Island's main cargo ports.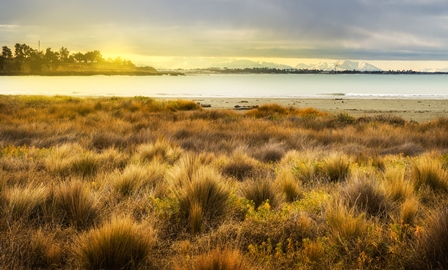 Visitors to Timaru will find themselves spoilt for choice, with the sea to the east and mountains to the west, allowing for a wealth of recreation activities including fishing, boating, swimming, tramping and hunting.
Caroline Bay, the only sandy beach between Oamaru and Banks Peninsula, is popular with tourists and locals alike. In 2014, Caroline Bay was voted the most popular beach in the South Island, and hosts an annual summer carnival. Caroline Bay Park is also home to the Trevor Griffiths Rose Garden. The Garden is comes into full bloom in summer.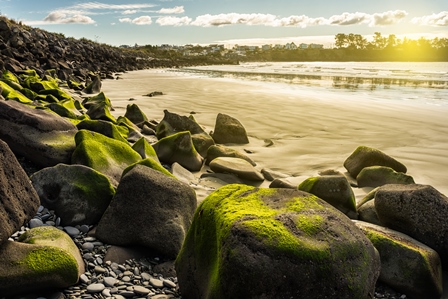 The city possesses the third largest art collection in the South Island, which is currently housed at the Aigantighe Art Gallery. The York Street Gallery of Fine Arts also boasts impressive works from historic and contemporary New Zealand artists. The Te Ana Maori Rock Art Centre will yield a valuable insight and education into traditional Maori rock art. Entry to all these galleries is free for everyone to enjoy.