Mon, 19/05/2014 - 10:34pm
The Asian street food experience is a quick, easy and cheap way to fill your belly while enjoying the company of your other half. We've searched the continent from top to bottom to bring you authentic Asian street foods to get your taste buds flowing while you're on your Asia holiday.
1. Cong you bing - China
This is an amazing option if you and your partner are searching for a delicious vegetarian option. Cong you bing is a flaky scallion pancake made with hand-rolled dough; yet another dish with its roots in China.
It's light and fluffy as a result of many thin layers of dough being folded over each other, and is sure to be a highlight on your holiday to China.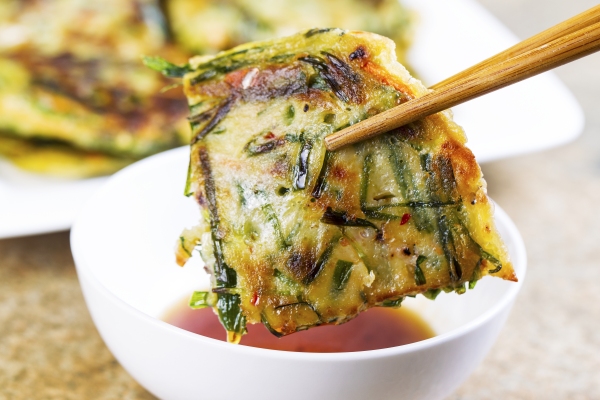 2. Chili crab - Singapore
One of Singapore's signature dishes, the chili crab is steamed crabs in chili and tomato sauce. It's the go-to dish for tourists and locals alike. Toasted buns called mantou are often eaten with chili crab to sop up the sweet tomato gravy, although it's virtually guaranteed that you'll end up with at least some on your shirt.
3. Cendol - Malaysia
The idea of eating 'green noodles' may not be the most appealing, but put that aside for this is must-try dessert commonly available as street food in Malaysia. Cendol is a popular dessert to help you cool down - very useful in the humid and hot weather that Malaysia is famous for.
But what exactly are the 'green noodles'? They are strands of cooked dough made from green pea flour and the green juice of pandan leaves. The standard bowl of cendol will consist of these green noodles, coconut cream, shaved ice and palm sugar, a delicious sweet treat to end an exotic date night.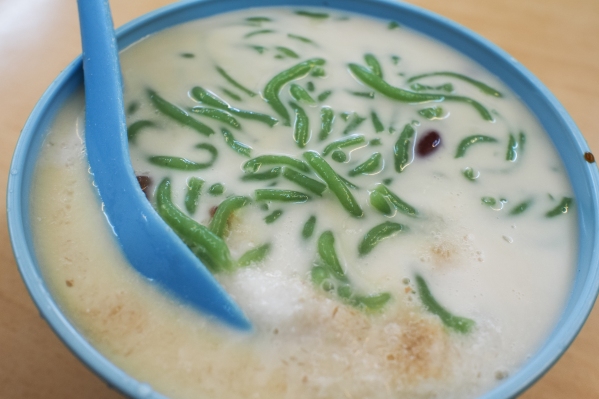 4. Takoyaki (Octopus Balls) - Japan
These are a crowd favourite all over Japan, commonly eaten on the run. Takoyaki is a ball-shaped snack made of a wheat flour-based batter, then stuffed with minced or diced octopus, tempura scraps, pickled ginger and green onion, before being cooked in a special takoyaki pan. A must-try on the streets of Japan, and easy to share while exploring the country with your partner.
5. Puni puri - India
The pani puri, also known in parts of India as golgappas, are light crispy round balls stuffed with a chickpea mixture, dipped in deliciously-seasoned liquid.  These tasty treats burst in your mouth with an explosion of flavour.
Each light crispy ball is placed one at a time on your plate, and meant to be crammed in the mouth whole. Simply stand there and eat until you can't eat no more.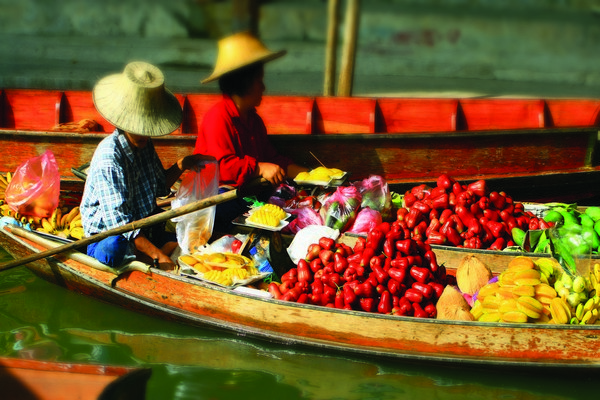 6. Skewered street foods - Hong Kong
Choose from a range of meats and vegetables. The most traditional choices are eggplant, green pepper, sausage and tofu but you may find other options as well. Whatever you choose, these are skewered and fried on a flat griddle, making them hot, lightly crisped and shiny.
What makes these special is that each vegetable or piece of meat is stuffed with a salty, savoury paste made out of mud carp. This paste adds a surprising fish flavour to each of the components.  With this added secret, these vegetables and meat become an unusual yet pleasant taste sensation, making them one of the finest treats available on the streets of Hong Kong.
We highly recommend that you book yourself a an Asia holiday and indulge in one of the most enjoyable things for travellers in the region – the Asian street food cuisine.
Other Travel Articles You Might Like...