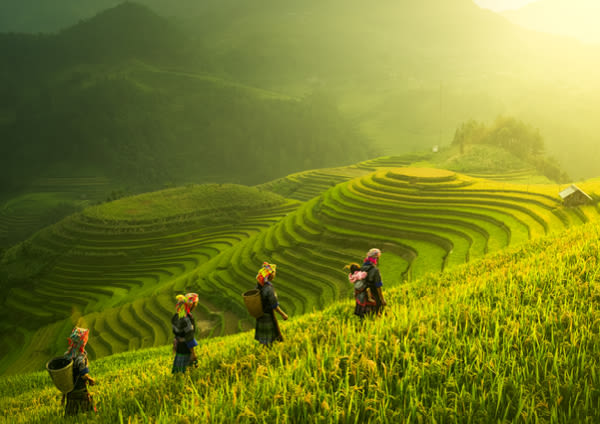 Load up your bike and get ready to traverse the lush green landscapes and bustling cityscapes of Vietnam. Not afraid to show off its natural beauty, Vietnam welcomes travellers to explore its national parks, paddle through the turquoise waters of Halong Bay, climb rice-terraced mountains and sled down red and white sand dunes overlooking the sea. Those drawn to the water can dive into Bang Beach, relax on the white sands of Phu Quoc, or cruise past quaint villages and untouched forests on the Mekong Delta, while urban dwellers can immerse their senses in city life. No Vietnam holiday is complete without a wander through the bustling streets of Ho Chi Minh, Hanoi and Da Nang, filled with friendly locals, vibrant flavours and a unique fusion of history and modern culture. Ready to bite into a banh mi and experience this extraordinary country for yourself? Book your Vietnam holiday package with Flight Centre's Travel Experts today.
A Travel Expert Service Fee will be applied to bookings made in store, over the phone or via email.
Deals with your name on them...
Explore holidays by interest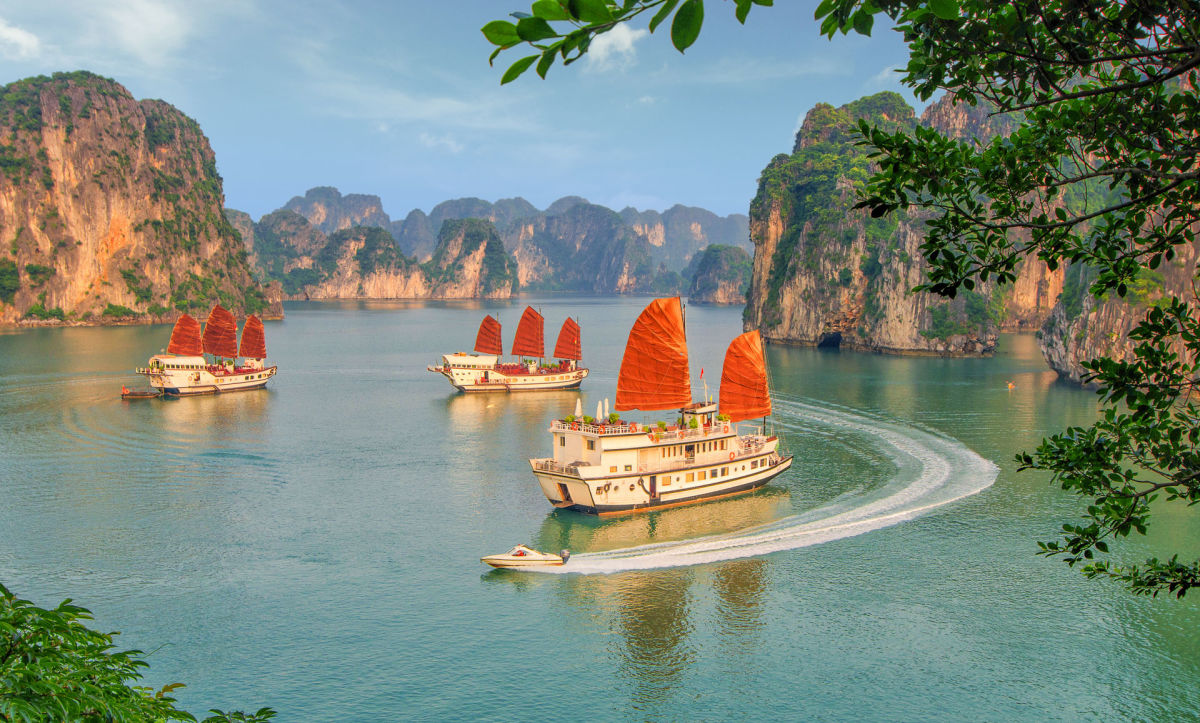 Expert tip
The night markets are definite must especially in Hoi An. You can buy all sorts of souvenirs and taste local street food. You can even go for a quick foot massage before carrying on with your shopping.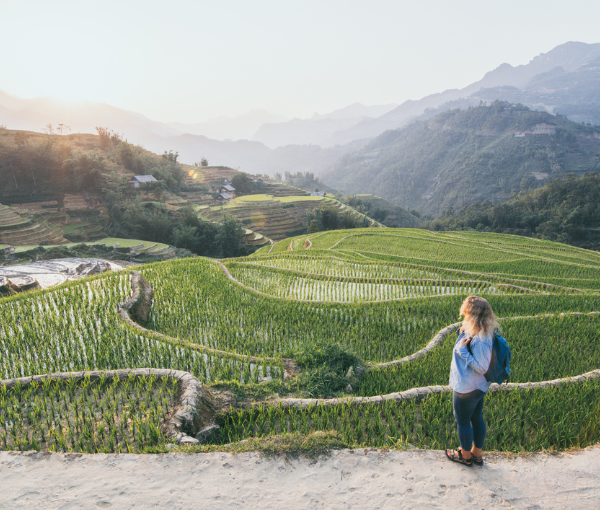 Frequently asked questions
How many days do you need in Vietnam?
10 days is the ideal trip duration to visit Vietnam & immerse yourself in the culture of the northern & southern regions.
---
What is the best part of Vietnam for tourists to stay in?
Hanoi is the perfect starting point to your Vietnam itinerary as it's the gateway to the city full of history, charm & authentic local delicacies.
---
When is the best time to visit Vietnam?
March to April is the ideal time to visit Vietnam - rainfall is usually lower but the north & south experience different climates, so check with your Flight Centre Expert before you go.
---
What is there to do in Vietnam?
Start up north with a Halong Bay cruise, venture down to Nha Trang for a sneaky beach retreat & finish up in Ho Chi Minh with a visit to the Cu Chi Tunnels.
---
How to find the best holiday package to Vietnam?
Flight Centre's team of Travel Experts are the perfect people to ask about your Vietnam escape. We've worked hard to curate the best Vietnam holiday packages on the market, and can work to create a package suited to your needs.
---
Which is better: north or south Vietnam?
Ho Chi Minh (south) is a lively city with bustling streets & cooler weather. Hanoi (north) has a warmer climate, perfect for relaxing on the beach or just relaxing in general.
---
What to take on holiday to Vietnam?
Don't forget your universal power adaptor, passport & the most comfortable pair of shoes you own to explore. For main character vibes, we recommend headphones & a great playlist!
---
Where to go on holiday in Vietnam?
Vietnam is a mix of natural highlights and cultural diversity, with the north & south offering unique experiences - let your Flight Centre Expert create your dream itinerary.
---
How do I go about canceling my Vietnam holiday package?
---
...loading
Popular holiday destinations