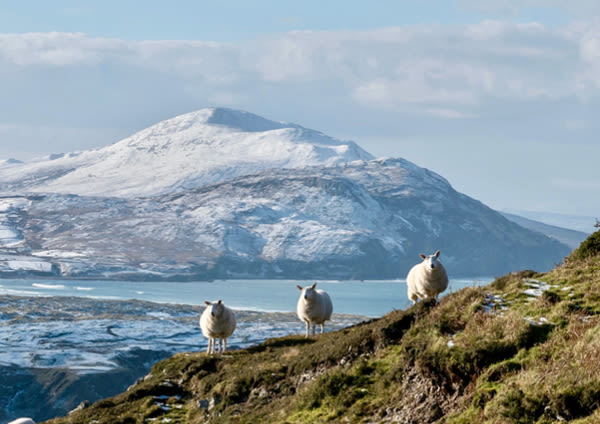 Ireland holidays deliver breathtaking landscapes, rolling coastlines and emerald-green hills. The world's longest defined coastal touring route, otherwise known as The Wild Atlantic Way, sits upon 2500 kms of soaring cliffs, towering mountains, quaint countryside and deserted beaches. In the country's capital, Dublin, you'll find museums, parks, distilleries, and architectural feats aplenty. Settle in with a pint of Guiness while our experts take care of your Ireland holiday planning.
A Travel Expert Service Fee will be applied to bookings made in store, over the phone or via email.
Deals with your name on them...
Explore holidays by interest
Frequently asked questions
What is the best part of Ireland to stay in?
You'll most likely fly into Dublin, which is the perfect start to your Ireland itinerary. Full of friendly locals, great restaurants & the perfect spot to visit the top attractions.
---
How many days do you need to see Ireland?
7 to 10 days will give you more than enough time to see the must-see landmarks & explore the favourite local stops.
---
When is the best time to visit Ireland?
May to September are the warmest & driest months to experience Ireland.
---
What is there to do in Ireland?
Ireland is full of rugged jewels but notoriously known for serene national parks, hearty food & locals that want to share the Irish spirit with you!
---
How to find the best holiday package to Ireland?
Flight Centre's team of Travel Experts know Ireland like the back of their hand and have worked hard to curate the best holiday packages on the market. Check out what we have available online or in store today! 
---
Can you travel around Ireland without a car?
Absolutely! Buses are available in most major cities and taxis are a great option for travel between smaller cities.
---
What to take on holiday to Ireland?
Don't forget your universal power adaptor, passport & the most comfortable pair of shoes you own to explore. For main character vibes, we recommend headphones & a great playlist!
---
Where to go on holiday in Ireland?
Killarney has to be on the list but definitely tick off Dublin & Temple Bar, as well as the Cliffs of Moher.
---
How do I go about canceling my Ireland holiday package?
---
...loading
Popular holiday destinations