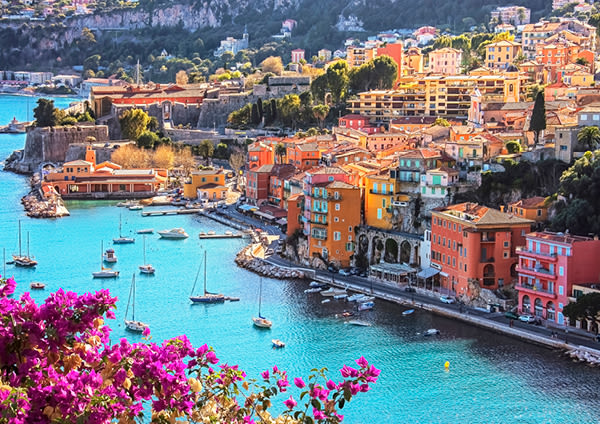 Known for food, wine, art and of course, the Eiffel Tower, France is one of those bucket list destinations. For the culture fiends among us, visiting The Louvre and Moulin Rouge in Paris are non-negotiables. Wine connoisseurs, fancy strolling through rich vineyards and indulging in some tastings? Check out Loire Valley, Mont Saint Michel and Dordogne Valley (to name a few!). Then travel south towards the French Riviera and stay at one of the many glamorous beach resorts. Will it be Nice, Cannes or St Tropez? Go on, say 'oui' to one of our France holidays! 
A Travel Expert Service Fee will be applied to bookings made in store, over the phone or via email.
Deals with your name on them...
Explore holidays by interest
Frequently asked questions
How many days do you need in France?
10 days is the perfect length of time to relax, explore & indulge in the culture, food & festivities of French hospitality.
---
Do you need a car to get around France?
Travelling by car is the most convenient way to navigate from one city to another in France.
---
When is the best time to visit France?
France is a year-round destination with most travellers preferring April to May (Spring).
---
What is there to do in France?
Watch the sunset at the Eiffel Tower, cruise the Seine River or relax on the magnificent beaches of Marseille - there's something for everyone.
---
How to find the best holiday package to France?
With years of experience under our belts and an addiction to pastries, the Flight Centre Travel Experts are the perfect people to ask about your holiday to France.
---
What is the most beautiful small town in France?
Straight out of a storybook, the town Annecy, Haute-Savoie is so beautiful that it's often referred to as the Venice of France.
---
What to take on holiday to France?
Don't forget your universal power adaptor, passport & the most comfortable pair of shoes you own to explore. For main character vibes, we recommend headphones & a great playlist! 
---
Where to go on holiday in France?
Paris, the Loire Valley, Marseille & Normandy are must-see destinations on your France itinerary.
---
How do I go about canceling my France holiday package?
---
...loading
Popular holiday destinations