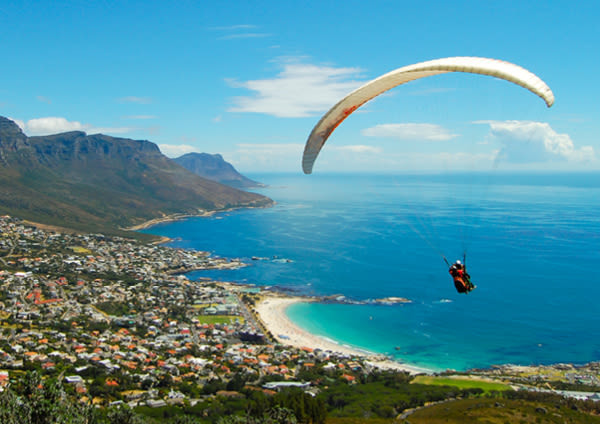 'Once in a lifetime' is a tired cliche, but what else can you say about a country like South Africa? A place so diverse it encompasses every possible landscape, from bustling cities such as Cape Town to stark deserts, majestic mountains, forests and, of course, stunning coastlines. South Africa is often referred to as a world in one country, and it's not hard to see why. There's more to this incredible country than game reserves (although, they have those too). Our holiday packages are the ideal way to make the most of your Africa adventure. The Western Cape is an excellent place to begin your holiday and is home to the Garden Route, aka the ultimate road trip. From here, Addo Elephant National Park is easily accessible. If you plan to head north, Kruger National Park is also a must visit, because no Africa tours are complete without experiencing the thrill of sitting in a Land Rover while a herd of elephants cruises past. It's the kind of core memory that will stick with you a lifetime. Talk to our team of South Africa Travel Experts today to start planning your adventure today.
A Travel Expert Service Fee will be applied to bookings made in store, over the phone or via email.
Deals with your name on them...
Explore holidays by interest
Frequently asked questions
What to take on holiday to South Africa?
When you're packing for a trip to South Africa, don't forget the essentials like your passport, visa, phone, chargers, camera, sunscreen, some ZAR and the correct power adaptor. From there, we recommend packing some outdoor gear like walking shoes and a hat, your swimwear of choice, clothing to suit the season and a healthy dose of adventure.
---
Where to go on holiday in South Africa?
South Africa has a treasure trove of places just waiting to be explored. City dwellers can mince through the streets of Cape Town and Johannesburg and experience urban life in Africa. Animal enthusiasts and adventure lovers should head out to Kruger National Park and keep their eyes peeled for the Big Five, while beach lovers can migrate to Durban and Gqeberha for scenic beauty. Finally, those led by their taste buds must visit Stellenbosch, home to outstanding wineries and galleries. 
---
How do I go about cancelling my South Africa holiday package?
---
When is the best time to visit South Africa?
South Africa is an ideal year-round destination, however, those looking to fill their camera roll with animal pics should visit between May and October, which offer perfect wildlife-viewing weather. Bird watchers may want to visit a little later, between November and February, as the rain welcomes more opportunities to see exotic birds. Finally, those looking to catch a wave should say 'cowabunga' to a South African holiday between March and September, when the waves are at their peak. 
---
What is there to do in South Africa?
Where do we even start? From exploring urban cityscapes to living life on the wild side with game drives and big wave surfing, there is no shortage of things to do and see in South Africa. Whether your taste buds are leading you to fine dining and wine tastings, or you'd rather rough it and soak up the beauty of Mother Nature, South Africa has an activity to suit every traveller. 
---
How to find the best holiday package to South Africa?
At Flight Centre, we're no stranger to the adrenaline and wonder of seeing the Big Five on an African safari. With countless trips and years of experience under our belts, the Flight Centre Travel Experts are the perfect people to help curate your bucket list South African holiday package. Offering everything from adventure trips to family holidays and romantic stays, contact our team in store or online to lock in your South African travel plans today. 
---
...loading
Popular holiday destinations