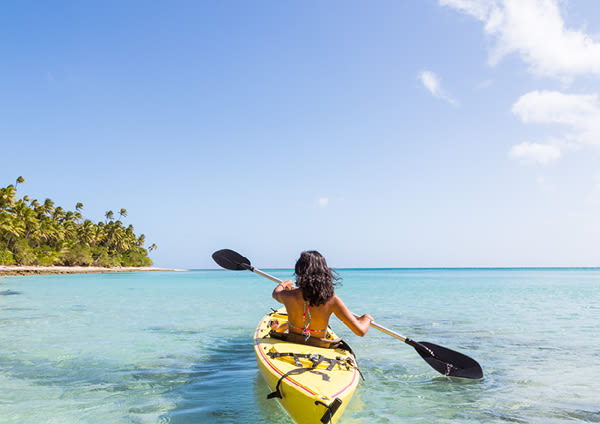 Say Bula to crystal clear waters, lush beach resorts, cocktails by the pool and some of the friendliest people you will ever meet in Fiji. In our humble (and pina colada soaked) opinion, a Fiji holiday is ALWAYS a good idea. Nestled in the South Pacific, Fiji boasts the pristine Yasawa Islands, picture-perfect Coral Coast, family-friendly travel deals and romantic adults-only all-inclusive packages. Prepare to spend days embracing the concept of 'Fiji time', lazing by the pool, meandering along waterfall walks, snorkelling on colourful coral reefs and making memories with the people you love most. If you're keen to take a break from the hustle and bustle of everyday life, then check out Flight Centre's Fiji holiday packages and book your island escape today.
A Travel Expert Service Fee will be applied to bookings made in store, over the phone or via email.
Deals with your name on them...
Explore holidays by interest
Explore Fiji
Where to stay in Fiji
Where to stay in Fiji
Each island, village and city has its own unique charm and way of going about things – so you've got a tough choice to make when deciding where to stay in Fiji! Whether you're in search of pure unadulterated luxury or a more stripped-back approach, you're certain to find what you're looking for on one of the 332 tropical islands. Popular tourist spots on the two main islands are perfect if you're after resort living, boutique shopping, and beachside bars and clubs. In the surrounding villages, life is much simpler, and things run at a local pace. Some smaller islands are like a world all of their own, with no shops and resorts to be found.
Read travel guide
Denarau
The private resort island of Denarau is a tiny dot of tropical splendour just west of Viti Levu. World-class hotel chains like Hilton, Sheraton, and Sofitel are just some of your options for luxury accommodation. The marina is a hive of activity by the ocean, and the 18-hole golf course is a sight to behold – even if you haven't played a game in your life!
Coral Coast
This 80km stretch of splendid beaches and bays is an oasis of fine-dining and majestic coral reefs. Just a short paddle from the white sands, the gigantic reef is a wonderland of colour and life. This is a great spot for snorkellers and divers of all skill levels, and you're guaranteed to see something exotic and unforgettable.
Mamanuca Islands
The volcanic archipelago of Mamanuca is a barefoot paradise with 20 palm-fringed islands home to some of Fiji's most exclusive resorts. The waters are clear, and the secluded atmosphere is rather romantic. Weigh anchor just outside the untouched reefs and enjoy the serenity, or sail from island to island. Your days are sure to be filled with adventure here.
Taveuni Island
Known locally as the garden island, Taveuni is a nursery of native plants and wildlife. Hiking trails plunge deep into the dense rainforests that cloak the island. Explore a world of breathtaking beauty and majestic wonder. While hotels and accommodation are available, beachside camping is the perfect way to get among the natural majesty that Taveuni possesses.
Yasawa Islands
Towering out from the waters of the South Pacific, the Yasawa Islands are a splash of marvellous green against the waves of blue. On these islands you can escape from the trappings of modern life. There are no shops or banks, and the accommodation is back to basics. With gorgeous beaches and perfect weather, who needs five-star luxury when there's a hammock strung between two palm trees?
Kadavu Island
Home to only one town and a few dirt roads, Kadavu is a great place to experience true Fijian culture. Eat as the locals do, with fresh seafood and tropical fruit and vegetables in plentiful supply. Cast a line at all the best native haunts and reel in something delicious. Only accessible by boat, Kadavu is a great place to escape to true tropical bliss.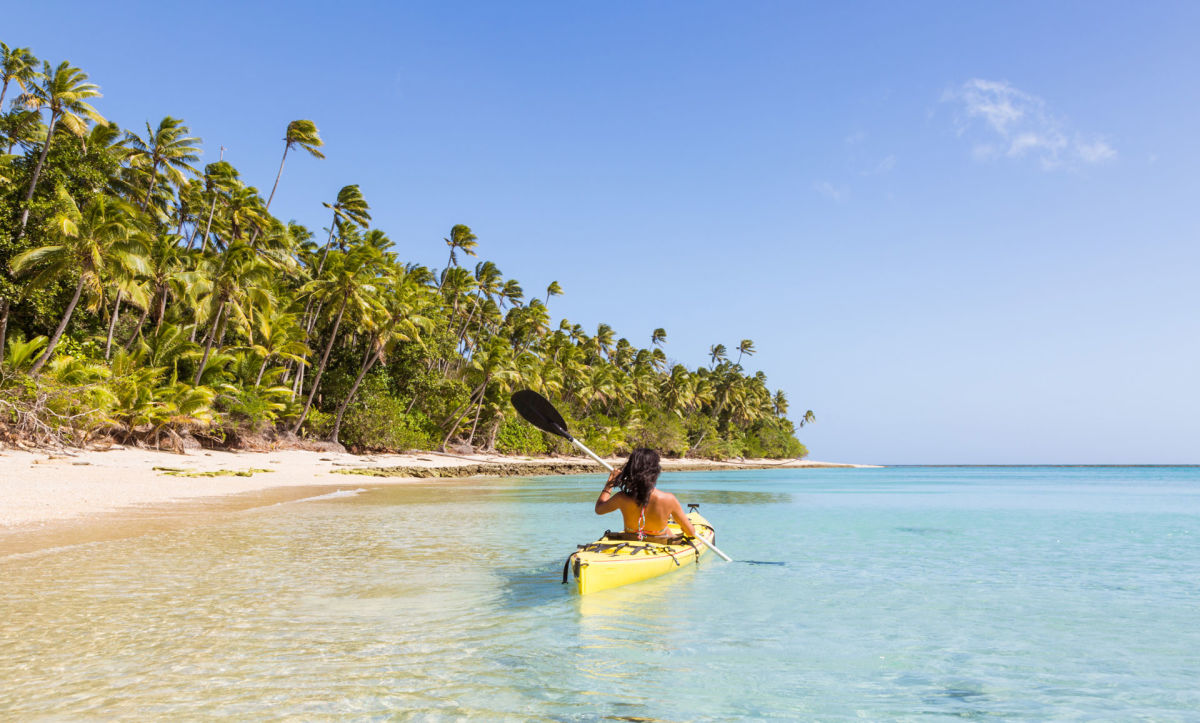 Expert tip
Visit Fiji's best-kept secret in Taveuni, also known as the "Garden Island" for its rainforest, waterfalls and excellent diving.
Frequently asked questions
What to take on holiday to Fiji?
When you're packing for a trip to Fiji, don't forget the essentials like your visa, passport, camera, chargers, some FJD and the correct power adaptor. Aside from that, think tropical thoughts and pack a few swimwear options, some jandals, a hat, sunscreen, a towel and a good book. Leave the watch at home though, you're on Fiji time now.
---
Where to go on holiday in Fiji?
It's hard to go wrong with Fiji, but you can cater your itinerary to be more aligned with your travel goals. If you're heading over for a family holidays, consider Viti Levu and the resorts along the Coral Coast. Surfers and beach bums will thrive in the Mamanucas and Yasawa Islands, while those seeing cultural visits and off-the-beaten-track adventures should head to Vanua Levu and Kadavu.
---
How do I go about cancelling my Fiji holiday package?
---
When is the best time to visit Fiji?
Fiji's sublime tropical climate means you can enjoy warmth and perfect snorkelling and sunbaking conditions year-round. If you're hoping to avoid rain at all costs, consider visiting between May and September, before the wet seasons kicks off from October until April.
---
What is there to do in Fiji?
Swim, snorkel, surf, snooze, eat and embrace the very best aspects of Fijian culture. Step into the slow lane and live your best tropical life, enjoying the spoils of nature and warm Fijian hospitality.
---
How to find the best holiday package to Fiji?
Flight Centre's team of Travel Experts are firm believers in the value of Fiji time and have jumped at every opportunity to try everything Fiji has on offer. We've worked hard to curate the best Fijian holiday packages on the market. From luxury resorts to family-friendly holidays and diving expeditions, check out our range of Fiji holiday packages in-store or online today.
---
...loading
Popular holiday destinations