Thu, 11/06/2020 - 1:56pm
We might not be able to travel now, but set your sights on future southeast Asian travels with an inspiring menu of great food, natural spectacles, interesting history and Vietnamese culture.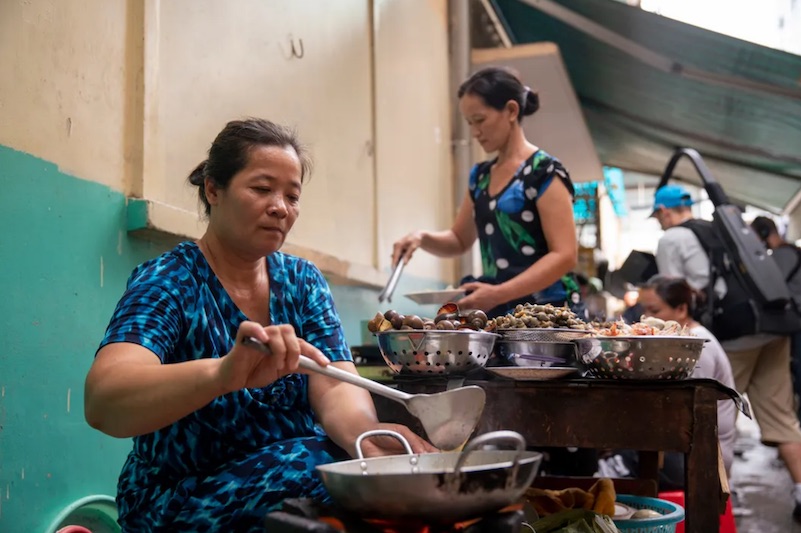 Trouc's Snail Stall, Ho Chi Minh City, as featured on Netflix's Street Food: Asia (Photo: Ehrin Macksey/Netflix)
Films & streaming
Many travellers' favourite memories of visiting Vietnam include crouching on tiny curbside stools while enjoying some of the planet's best street food. Check out the Street Food: Asia series on Netflix for a colourful flavour-packed journey through the alleys and back streets of Ho Chi Minh City (Saigon). After viewing the Vietnam episode, you'll definitely want to consider our recommendations on where to eat Vietnamese food around New Zealand.
If you're staying in and getting takeaways, a recommended film is The Quiet American (2002), the most recent interpretation of Graham Greene's classic novel set in 1950s Vietnam. Elegant French colonial buildings like the Continental Hotel and Saigon's Central Post Office feature as locations. Another option is Indochine (1992), covering the last days of colonial rule, and Vietnam's Ha Long Bay has never looked more stunning. Both films are available on DVD from Auckland's Video Shop, AroVideo in Wellington or Christchurch's Alice in Videoland.
Also on Netflix, the sprawling 10-part Vietnam War series by renowned US documentary filmmaker Ken Burns is a compelling overview for history fans.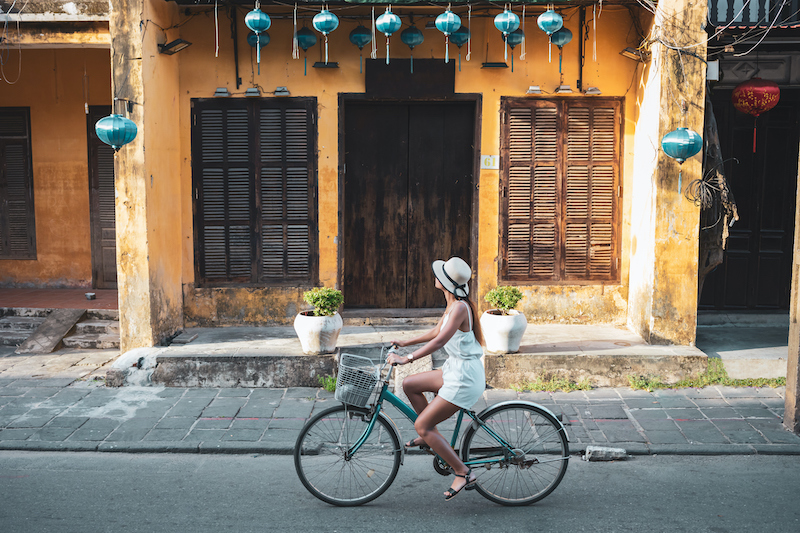 Almost as good as being there… cycling the old district of Hoi An, Vietnam. (Photo: Getty Images)
Reading
The Vietnam War documentary series includes testimony from all protagonists in the conflict that ended in 1975, and soldier turned author Bao Ninh is a powerful voice for Communist North Vietnam. His 1990 novel, The Sorrow of War, is regarded as one of modern literature's anti-war classics. First published in 1951, A Dragon Apparent by Norman Lewis is still the definitive travel narrative for Vietnam and Indochina, and the book was the inspiration for Graham Greene to relocate to Saigon in 1954 and write The Quiet American (1955).
For entertaining dispatches on Vietnam's excellent street food scene, seek out Eating Viet Nam: Dispatches from a Blue Plastic Table by Graham Holliday (2015), or revisit A Cook's Tour (2001) by the late Anthony Bourdain. Turn your culinary inspiration into reality with recipes from Vietnamese Street Food (2011) by Tracey Lister, founder of the Hanoi Cooking Centre.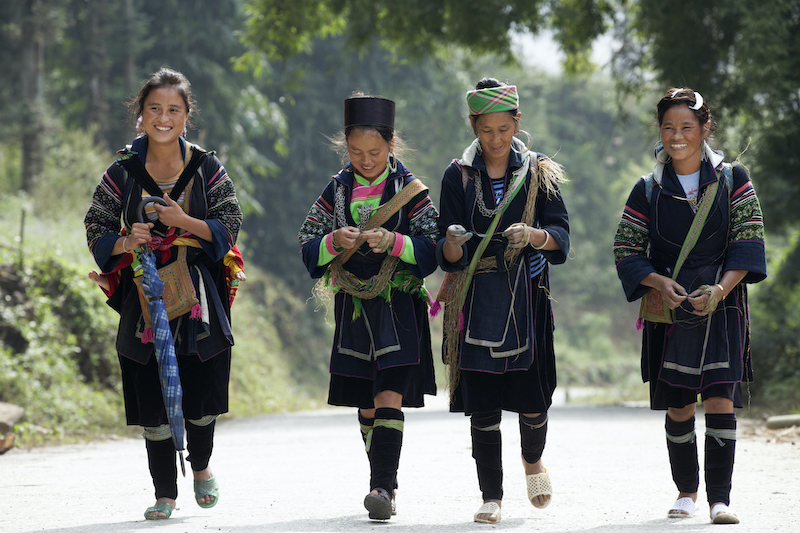 Hmong tribeswomen, Sapa, Vietnam. (Photo: Getty Images)
Online experiences
Discover Vietnam's history, cultural diversity and natural spectacle with the 360° experience of Vietnam Tourism's virtual tours of six of the country's UNESCO World Heritage sites. Natural highlights include the scattered islands of Ha Long Bay, the karst limestone landscapes of Ninh Binh province, and the world-beating cave systems of Phong Nha Ke Bang National Park. A virtual tour of Hoi An, meanwhile, includes a walk down colourful streets, past centuries-old bridges and historic mansions. Explore the website further for recipes, traditional Vietnamese music, and to download colourful backgrounds for your next Zoom meeting!
A Hoi An resident since 2011, French photographer Réhahn is one of the world's foremost travel portraitists, and in 2019 he completed his mission of documenting all 54 of the different tribal groups living in Vietnam's highlands. Visit the website of his Hoi An-based Precious Heritage Project museum to see his stunning photography and to learn about distinct tribal communities like the Brau, Nung and Co Tu people.

A bowl of Vietnamese pho soup, with condiments. (Photo: Getty Images)
Vietnamese restaurants in New Zealand
Harnessing fresh herbs like mint and lemongrass, Vietnamese cuisine offers an evocative warm-weather escape as we head into winter here in New Zealand. In Auckland, Hansan has five branches across the city serving well-priced delicious meals, while Cafe Hanoi in the Britomart Precinct offers upscale versions of traditional Vietnamese street food. Try the pork spare ribs with five-spice, ginger, sesame and grilled lime.
Hamilton foodies flock to Banh Mi Caphe's riverside location for banh mi baguette sandwiches, while Saigon Van Grill Bar in Wellington's Cuba St blends Vietnamese flavours with New Zealand produce including lamb and salmon. In Christchurch, Vietnam to Go's location in the emerging St Asaph St restaurant area is popular for lunches of fresh rice-paper spring rolls and warming noodle soups.
Other Travel Articles You Might Like...