Mon, 02/12/2013 - 8:20pm
For the best of heritage and spectacle in exotic Asia, Tarlei Turner from Flight Centre Hastings shares her love of Vietnam and Singapore.
Vietnam
To begin our Vietnam holidays we set off for Halong Bay, which is north east and approximately 4hrs drive from Hanoi. During the drive our guide was happy to answer all the questions we could throw at him about Vietnamese history, culture, traditions and beliefs.
The journey passes through lots of small villages and huge rice fields. Along the way we stopped at a huge store where they make embroideries, enamelware, statues, souvenirs, paintings and other crafts on site.
As we neared Halong Bay we could start to see the peaks of the limestone islands that make up the spectacular Unesco World Heritage Site. We drove down to the harbour to an amazing site of traditional junk boats both moored up and sailing around the islands.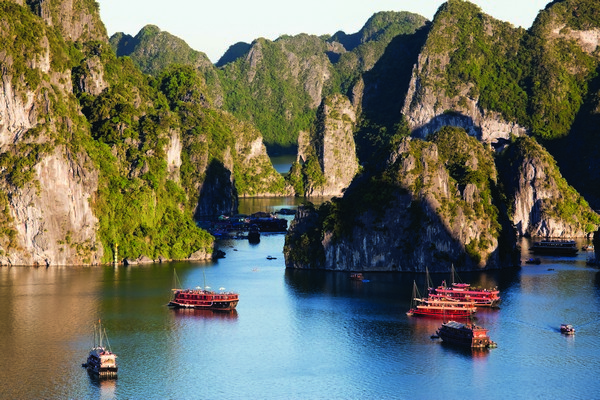 We boarded our boat excited about getting out to the caves and inlets despite the fact it was raining and quite foggy! It was peacefully calm as we headed out to the islands; it seemed almost like we had stepped into a "Jurassic Park" time with hundreds of lush green mountains popping up from the water and small floating fishing villages dotted near the coastlines of some of the islands.
We moored up and crossed an arched bridge to enter Thien Cung grotto. This huge set of caves is probably the most amazing place I've ever seen; it's hard to describe its beauty or the feeling of amazement at this example of mother nature at her finest.
The caves do require quite a bit of climbing up and down steps and paths that are quite slippery, so visitors should wear good non-slip shoes! It's well worth it though; I highly recommend the Halong Bay tour.
Back on board the junk had been set up for lunch, and we were brought out plate after plate of Vietnam cuisine from calamari and shrimp to stuffed crab and whole fish.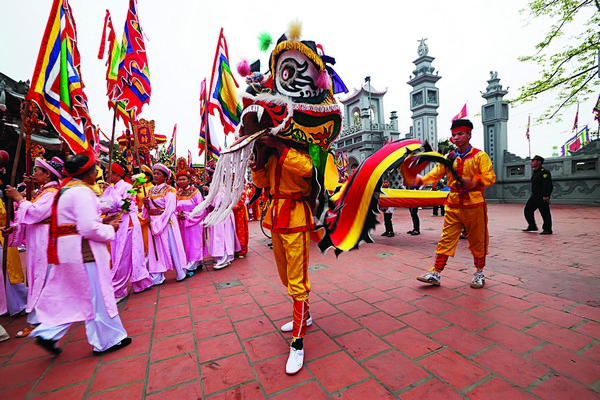 Back in Hanoi, in the evening we went on a Street Eat Tour - a walking tour through the quaint narrow streets of the Old Quarter, stopping to sample some of the local delights offered by the many street vendors. A great way to immerse yourself in the night sites, sounds and lights of the buzzing city!
Bia Hoi corner is the place to go to sample the local beer and watch the world go by. We then indulged in a local Vietnamese BBQ where small burners were put on our tables and our selection of kebab-style meats and vegetables were cooked in front of us.
After our dinner we walked along the edge of Hoan Kiem Lake, which is just beautiful with the lights of the city mirrored in the water.
Singapore
There is no place in the world that offers a blend of tradition and modernity quite like Singapore. With old colonial buildings representing the history of the past and brilliant skyscrapers on the horizon, Singapore shines with energy.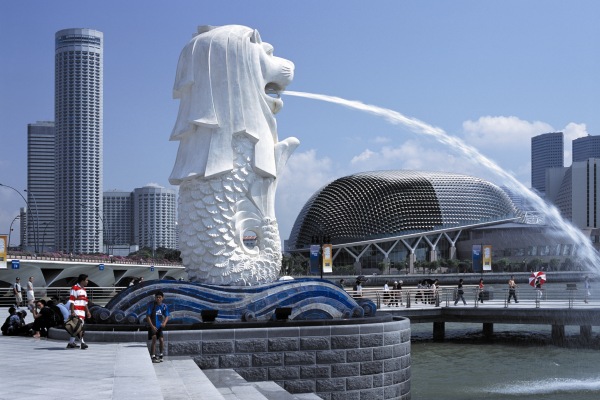 We visited Gardens by the Bay, where as you arrive you're greeted by the impressive 16 storey solar energy harvesting trees. The Flower Dome, with its endless array of flora in every colour imaginable, and the misty cool environment of the Cloud Forrest dome, with its waterfalls and streams, will appeal to everyone, although be warned that if you visit here on your Singapore holidays for some of the time you'll be very high up on the spiralling walkways!
Nest we went to the theme park of Sentosa Island, which is perfect for parents and kids of all ages. We got a chance to visit Imbiah Lookout, ride the 4D roller coaster "Extreme Log ride" (and yes I did scream a bit!) and experience the Tiger Sky Tower which slowly rises 131 meters above sea level and gives amazing views of Sentosa Island and Singapore's southern islands.
Looking for more information on Vietnam holidays or Singapore holidays?  Contact a Flight Centre travel expert – 130 stores nationwide. Phone 0800 24 35 44.
Other Travel Articles You Might Like...