Thu, 04/06/2020 - 11:49am
Our beautiful country is home to roughly 700 wineries, with vines shrouding the island from the tip of Northland, to Central Otago in the south. Although we produce less than 1% of the world's wine, what we do yield is a diversity of high-quality drops. A maritime climate and volcanic soils lend themselves perfectly to sauvignon blanc – our champion grape – as well as chardonnay, gewurztraminer, sparkling varietals, and pinot noir and riesling in the cooler south.
Our cities and townships are never far from the sea, so excellent seafood isn't hard to come by right around the country. Kaikoura is one of the best places to feast on fresh crayfish. The very south of the South Island, in Bluff and Stewart Island, fish and chips should not be tried without the local blue cod; a box of mussels bought fresh from the boat in the North Island's Bay of Plenty can't be beaten; while the Bay of Islands region dishes up some of the best seafood dining experiences in the country.
Hawke's Bay
Our second largest wine region, Hawke's Bay has earned itself an international reputation for producing high quality Cabernet & Merlot blends, Syrah, Pinot Noir, Chardonnay and an impressive array of white wines, complemented by other epicurean local delicacies, such as olives and olive oil, local cheeses, honey, and farm-fresh produce.
While you're there, make sure you visit Cape Kidnappers, Lake Waikaremoana and the stunning Te Mata Peak!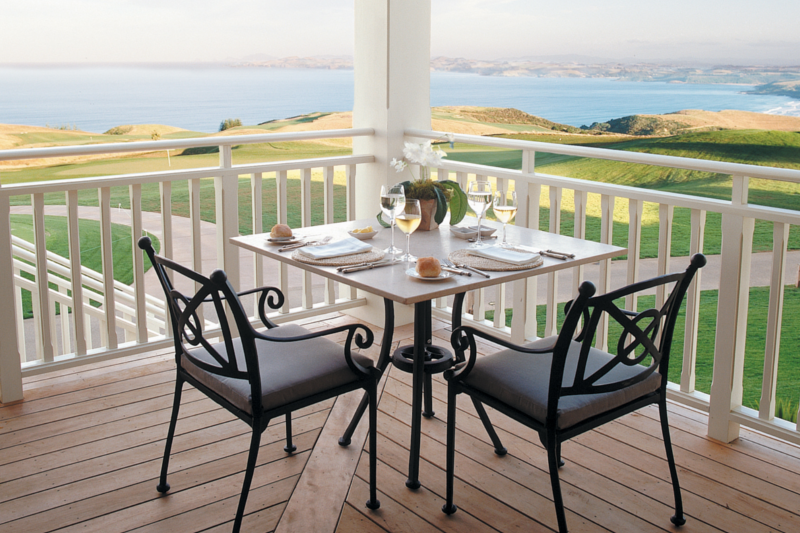 Wellington
Wellington is known as the coffee and craft beer capital of New Zealand, with more cafes, bars, and restaurants per capita than New York City! This means great breakfasts, brunches, lazy lunches, and epic dinners are easily within reach. The Wellington culinary scene is one of the best in the country. Enjoy fine dining at restaurants owned by world-renowned chefs, treat yourself to a laidback night on the town, venture through Wellington's excellent food markets, or embrace the warm aroma of a well-brewed cup from a quaint cafe. Each meal and beverage here will impress your inner foodie and your inner coffee connoisseur, and the variety of options available means no craving has to go unsatisfied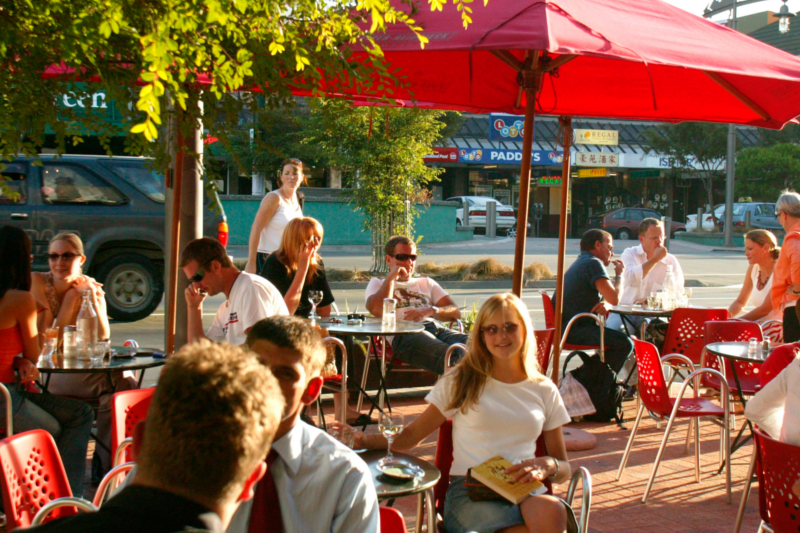 Marlborough
Known for putting NZ wine on the world stage with its incredible Sauvignon Blanc in the 1980's, Marlborough is the perfect destination to go on a food and wine getaway! Offering a huge range of varieties, wineries to check out in this region include Brancott Estate, Neudorf Vineyards, Framingham Wines, Yealands Estate, Wither Hills, Cloudy Bay and many more. It is located at the top of the South Island, and is as blessed with beautiful scenery as it is with prime viticulture conditions.
While you're there, you could also go for an adventure along the Queen Charlotte Track, or even take a Queen Charlotte Sound Boat cruise!

A great place to base yourself in the area is Blenheim as it is located close to all the wineries as well as being close to Picton and the Sounds.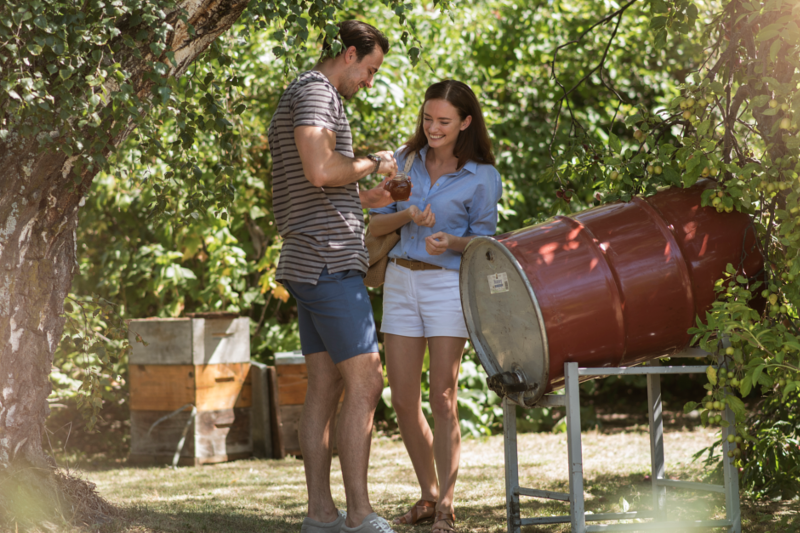 Waiheke Island
Fine food and wine go hand in hand, and wine-matched meals are often served in a delightful vineyard setting. This is true for Waiheke Island, just a ferry ride from Auckland, which is known as the 'Island of Wine', due to its haven of vineyards, but you'll also be able to visit olive groves, galleries, and just enjoy the beaches too. Waiheke Island is known for its high quality red wines based on Cabernet Sauvignon, Merlot, Malbec and Cabernet Franc grape varieties. With around 30 boutique wineries on the island, we recommend checking out Mudbrick, Stonyridge Vineyard, Tantalus Estate, Man O' War Vineyards, SOHO, and more if you have time!
There's also plenty of beaches to visit including Oneroa Bay, Sandy Bay, and Onetangi Beach, or if you're up for an adventure, why not try archery, ziplining, jet skiing or snorkelling?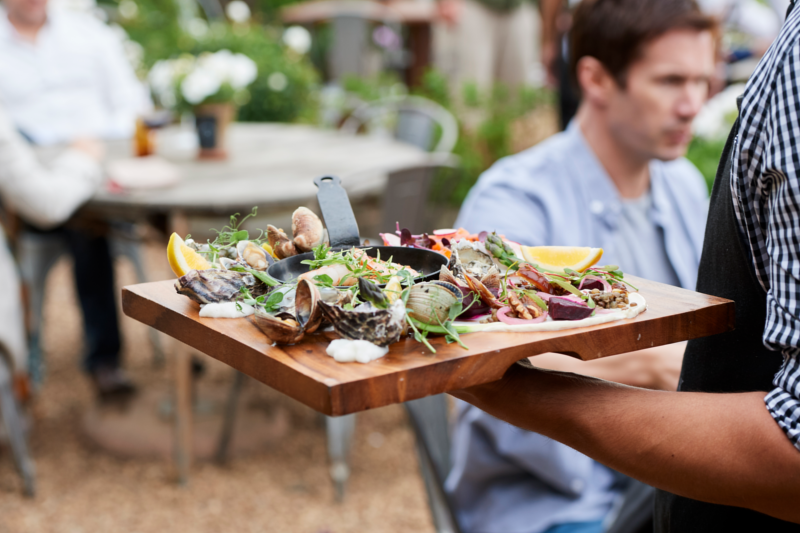 Queenstown
New Zealand lamb is renowned for its flavour and tenderness. Pedro's House of Lamb remains a favourite in Queenstown, where the signature dish is a slow-baked, herbed lamb shoulder, served with scalloped potatoes.
The South Island's Central Otago Wine Region may not be the largest, but it is definitely one of the most scenic, and produces some of the best pinot noir in the world, as well as some impressive chardonnay and sauvignon blanc. Queenstown sits on the region's fringe and gets to drink in the benefits of these fine wines.
While in Queenstown, make sure you get outdoors and take the opportunity to be adventurous!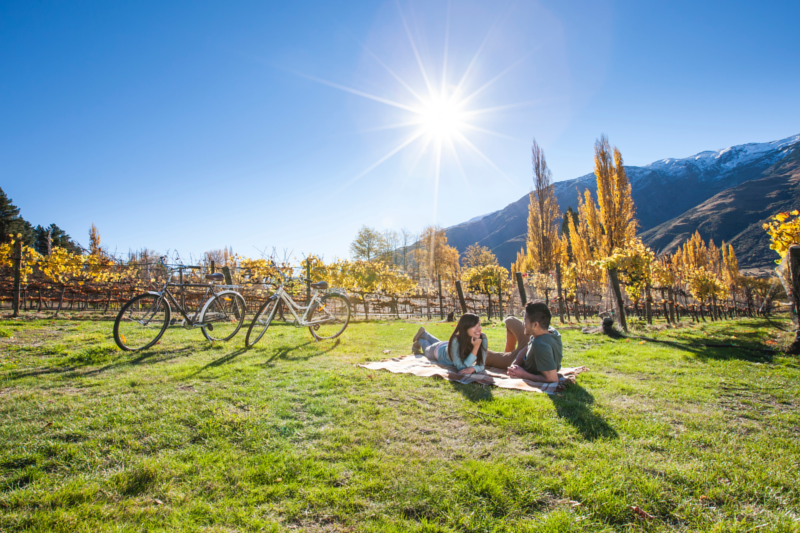 Feeling inspired? Check out our best New Zealand Food & Wine deals here!

Other Travel Articles You Might Like...