Mon, 16/11/2020 - 11:30am
We're pretty lucky to have some of the best beaches in the world, right here in New Zealand. But when the sun is shining, getting a spot in the sand (let alone a car park) can be a nightmare! Get off the beaten track and discover our top 6 secret beaches in New Zealand.
6. Anawhata Beach - Auckland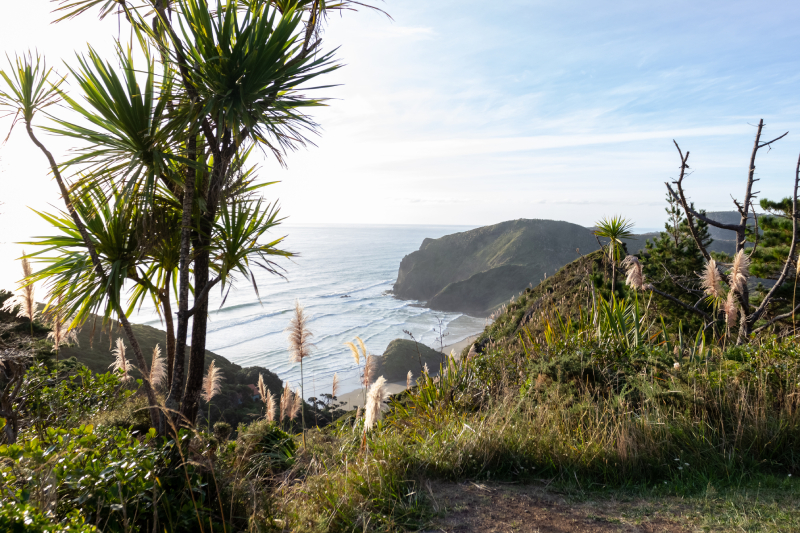 Nestled in between Piha and Bethells Beach on Auckland's black-sand west coast, Anawhata is an Instagrammer's dream. Remember, these wild waters make for dangerous surf, so consider a day of sunbathing and sight-seeing over swimming. And make sure you bring either shoes or rock the sock and jandal look (!), because the black sand gets hot hot hot in the summer, so not a barefeet type of scenairo!

5. Waipiro Bay - Gisborne District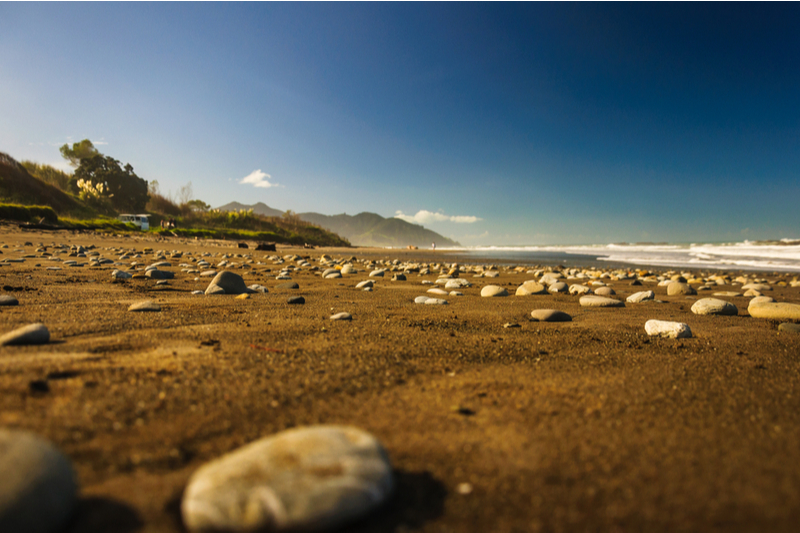 In the early 1900s, Waipiro Bay was the largest town on the East Coast, with a population of around 10,000. Now, there are only about 20 families who occupy the land in this area, so visiting the golden sands of Waipiro Beach guarantees peace and solitude. Not to mention its azure blue waters make for prime surfing, fishing and diving. It is about 110km from Gisborne so not your local beach if you're staying in Gizzy but definitely worth a look if you're on summer road trip around the East Coast.

4. Anapai Bay - Abel Tasman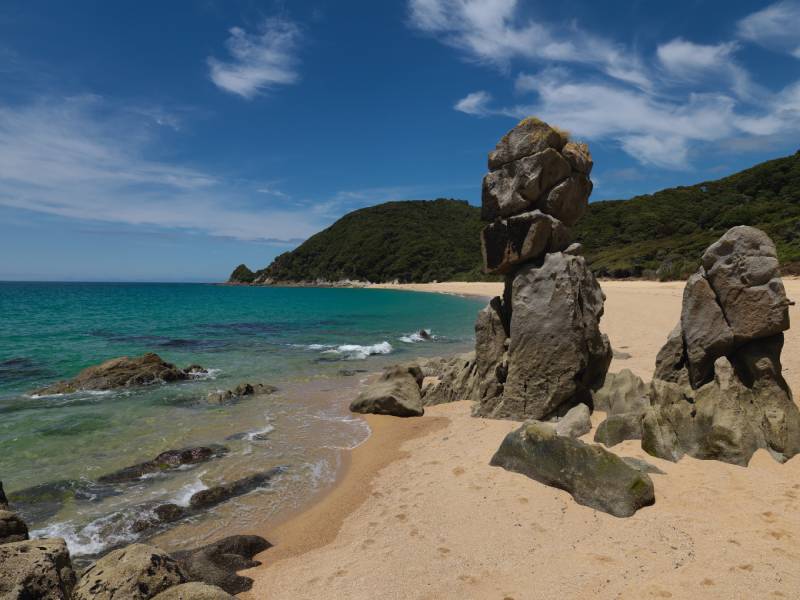 This one is a bit of a trek, but if you're already hitting the Abel Tasman track then it's well worth the 3-hour return hike from Totaranui Beach. Anapai Bay is a little slice of paradise that will have you thinking you're Leonardo DiCaprio in movie, The Beach. Keep an eye out for the sea life that this untouched DOC site brings, you may even spot some of the Tasman's famous seal population!

3. Purakaunui Bay - The Catlins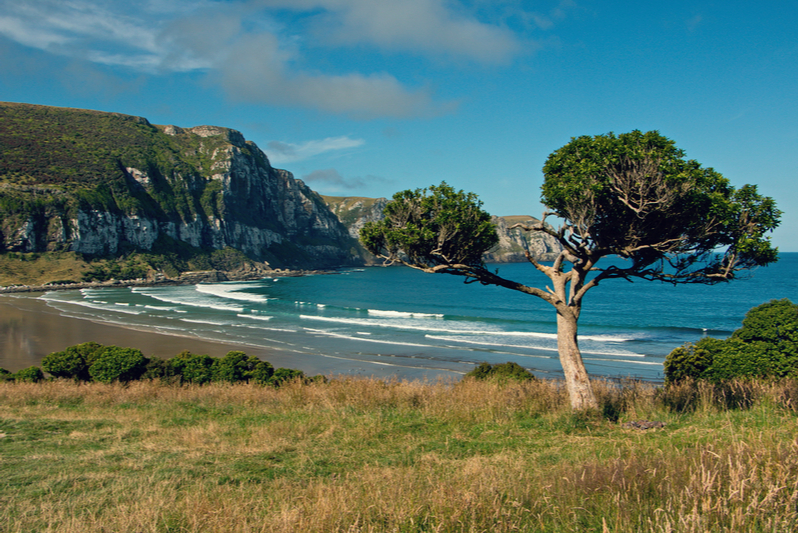 At the end of the narrow gravel drive down Purakaunui Bay Road, you'll come to its stunning and secluded namesake. In a cove of rolling green hills, golden sand and surf, you'll want to stay overnight just to wake up to these views in a little corner of the south.

2. Tapotupotu Bay - Cape Reinga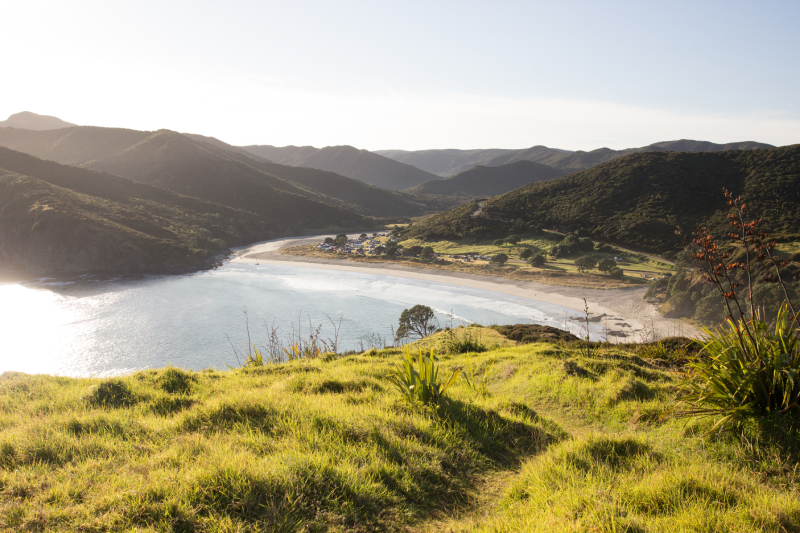 The far north of New Zealand is known for its breathtaking beaches, but for travellers venturing beyond the Bay of Islands, it doesn't get much better than Tapotupotu Bay. Our tip is to book outside of the school holidays if you can, as the beachfront campground does bring in holidaymakers; at other times you'll basically have the sand to yourself.

1. Wainuiototo Beach (New Chums Beach) - Coromandel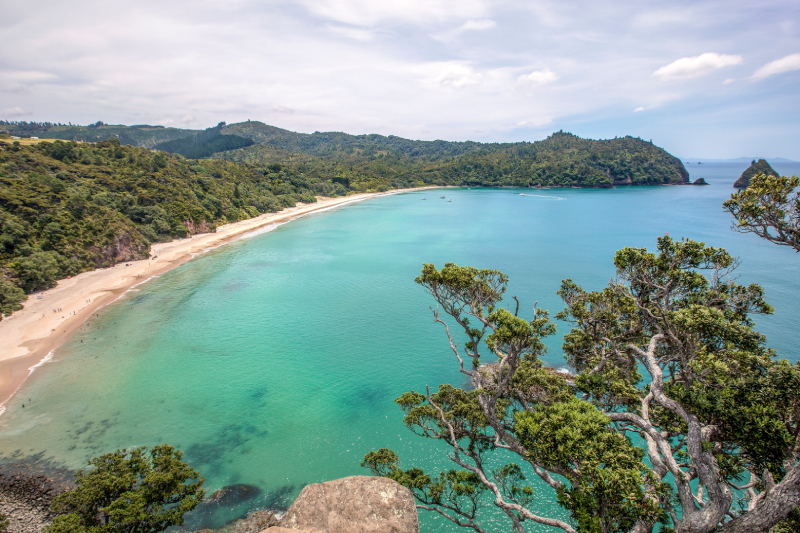 There's a reason that Wainuiototo Beach has been voted as one of the '101 Must Do's For Kiwis' and even one of the 'Top 10 Beaches in the World', New Chums Beach truly is spectacular! With no roads, buildings or even camping, you'll have to go by foot on a one-hour return journey from the carpark. Wear some good footwear as there is a fair bit of rock-hopping but you won't regret the walk, it real is a beach like no other.


Other Travel Articles You Might Like...