The Ultimate 10 Day North Island NZ Itinerary
Read on for the best things to see and do on a North Island road trip including our recommendations on where to stay.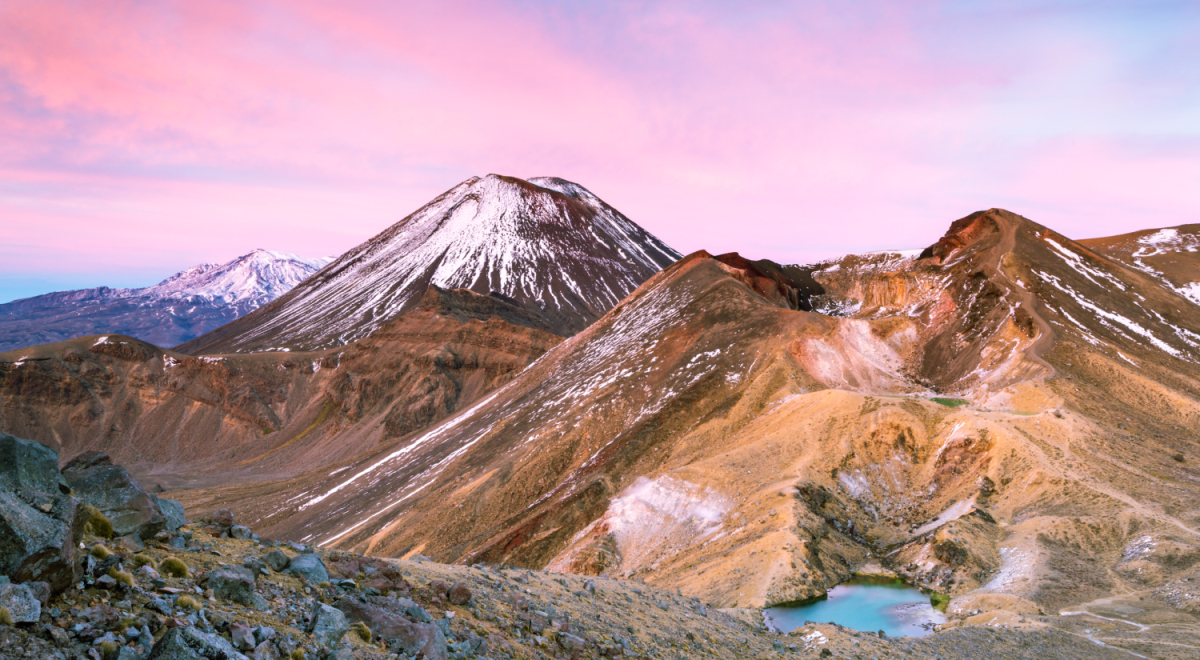 ---
---
Read on for the best things to see and do on a North Island road trip including our recommendations on where to stay.
---
The North Island of New Zealand is a land of lakes, geysers, Māori culture, fine beaches and cosmopolitan cities all in one. It's a wonder for tourists with a diverse collection of landscapes, pearly coasts, ancient forests and volcanic valleys. Though it's the smaller of New Zealand's two main islands, the diversity of scenery and attractions makes it enchanting, and is why you need ten days to enjoy this destination (at least). 
 
Coming up...
Day 1 – Arrive in Auckland 
Day 2 – Waiheke Island 
Day 3 – Hobbiton/Tauranga 
Day 4 – Rotorua 
Day 5 – Rotorua - National Kiwi Hatchery/ Raft & Kayak  
Day 6 – Waitomo Caves/Taupō 
Day 7 - Taupō 
Day 8 – Road Trip to Wellington 
Day 9 - Wellington  
Day 10- Depart Wellington  
Day One – Arrive in Auckland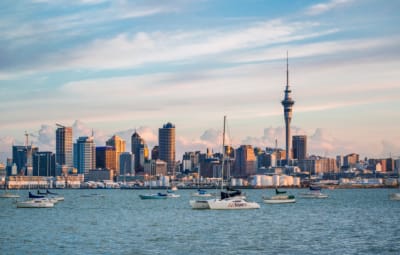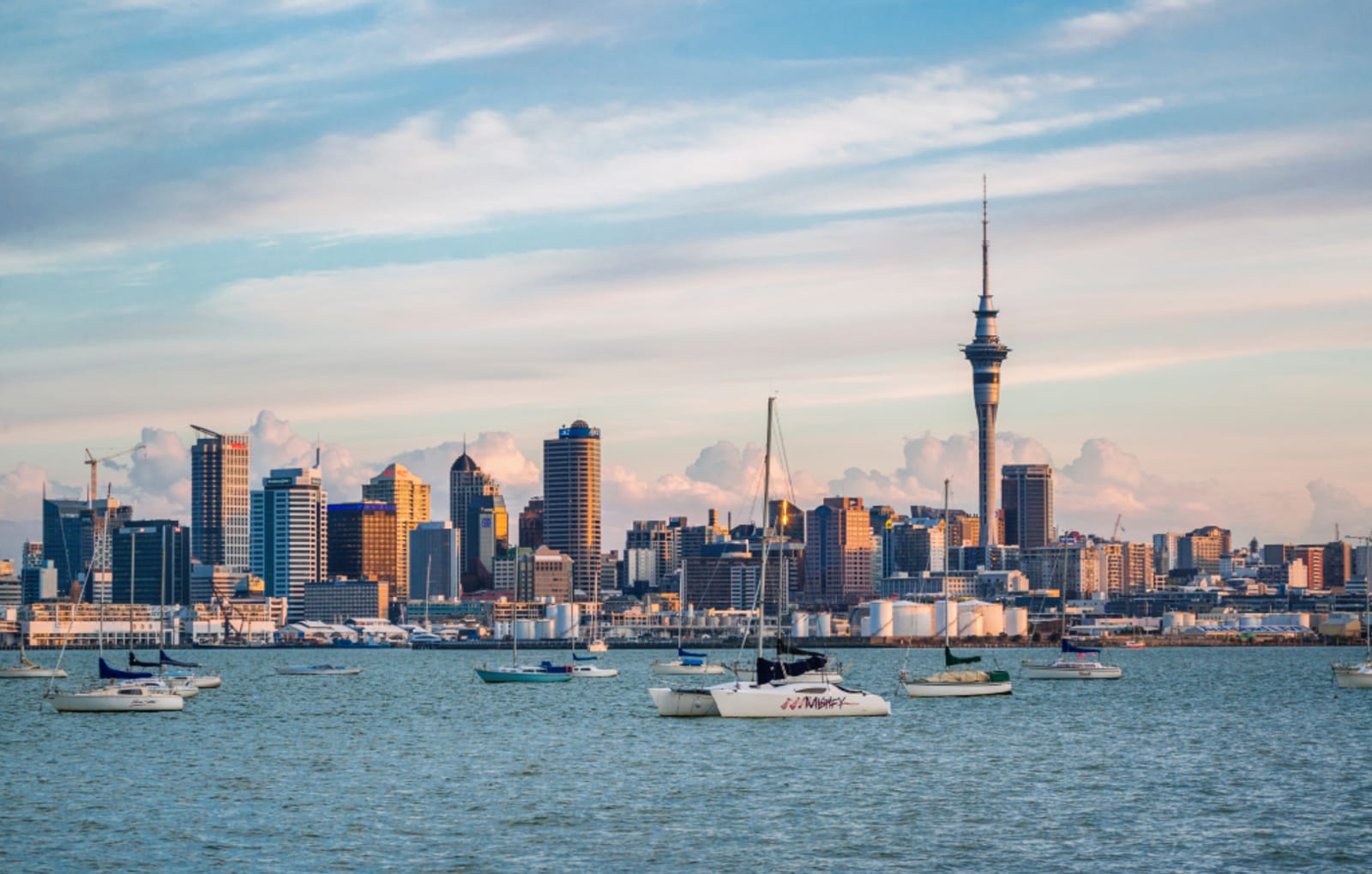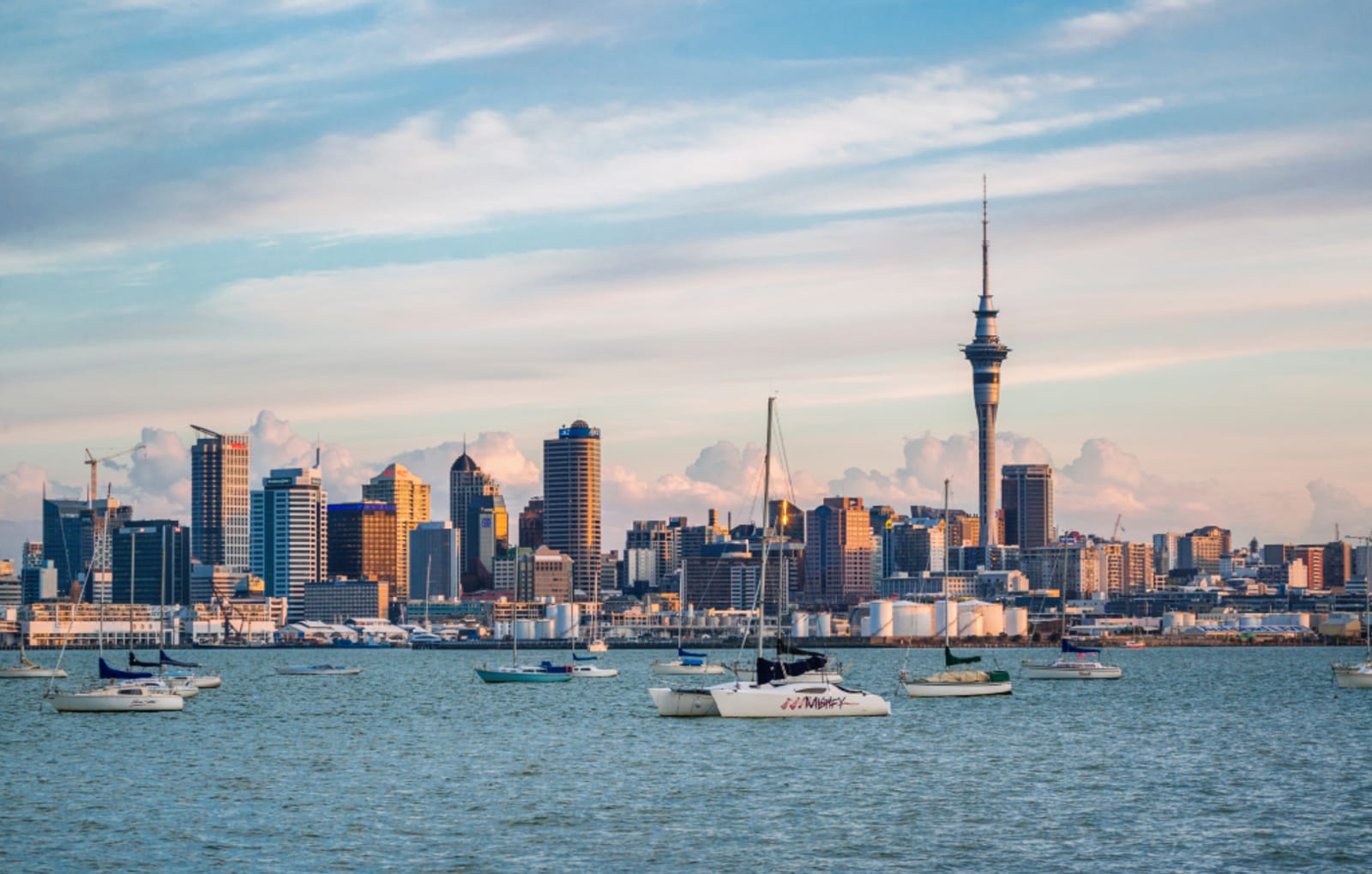 Welcome to Auckland! Known as the city of sails, Auckland is quite simply the hub of New Zealand both economically and culturally. With lovely beaches, delicious seafood, and stunning modern architecture, there's no wonder why so many tourists come to Tāmaki Makaurau/ Auckland.  
Upon arrival check into your accommodation during your stay in the city. Like many major cities, Auckland has hotels galore catering to each budget. Some of our favourites include The Sebel Auckland Viaduct, where you can overlook the grand yachts moored in the Viaduct Harbour, located moments away from all the action.  
 
There's also the five-star QT Auckland that is centrally located as well, and is home to the famous Rooftop At QT, a peak drink and dine experience bold against a backdrop of stunning city and harbour views. 
Once checked in, your first stop is to the tallest building in the Southern Hemisphere, the Sky Tower. For over 25 years now, this magnificent 328m high structure has been the focal point of Auckland. Go above the clouds to experience incredible 360° views, taking in ancient volcanoes, sparkling sunlit harbours and beyond.  
For those adrenaline junkies, you can do the SkyWalk around the outside ring of the building – this is definitely not for the faint hearted as there are no handrails, but you'll be strapped in of course! Or if you're feeling really brave, you can do the SkyJump, where you will jump off the tower, New Zealand's highest jump!  
Once back on land, the All Blacks Experience is something you'll remember. You'll take a guided tour where you learn what it takes to make, shape and be an All Black, one of the most famous sports teams in the world.  
This will include learning the story and feeling the passion behind the All Blacks haka, up close and personal. You can then test your rugby skills against All Blacks and Black Ferns in their hands-on, interactive zone.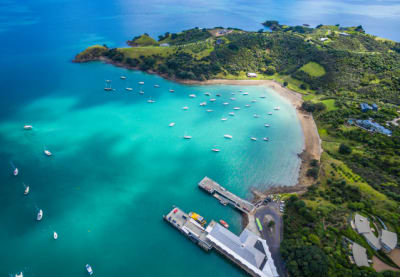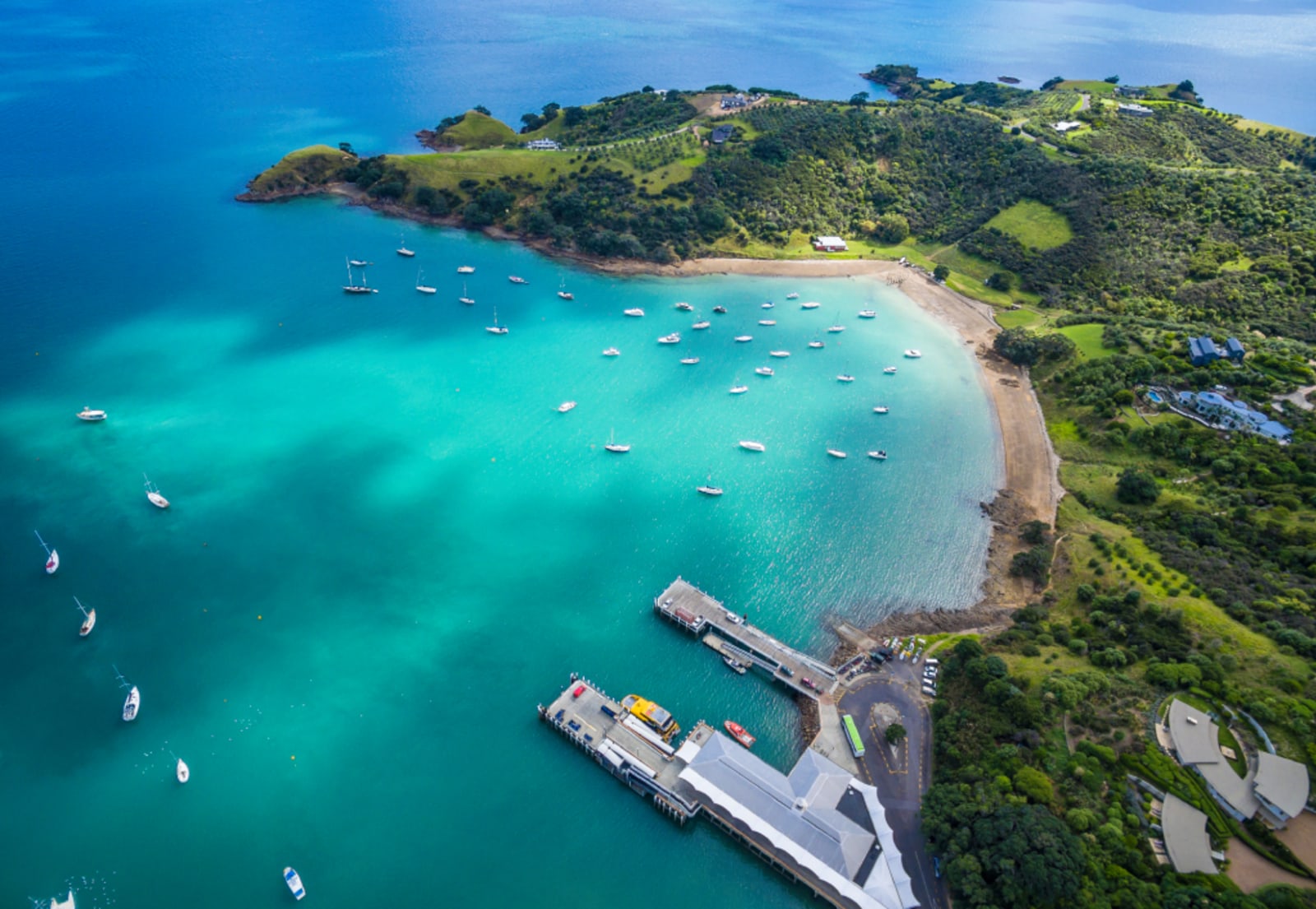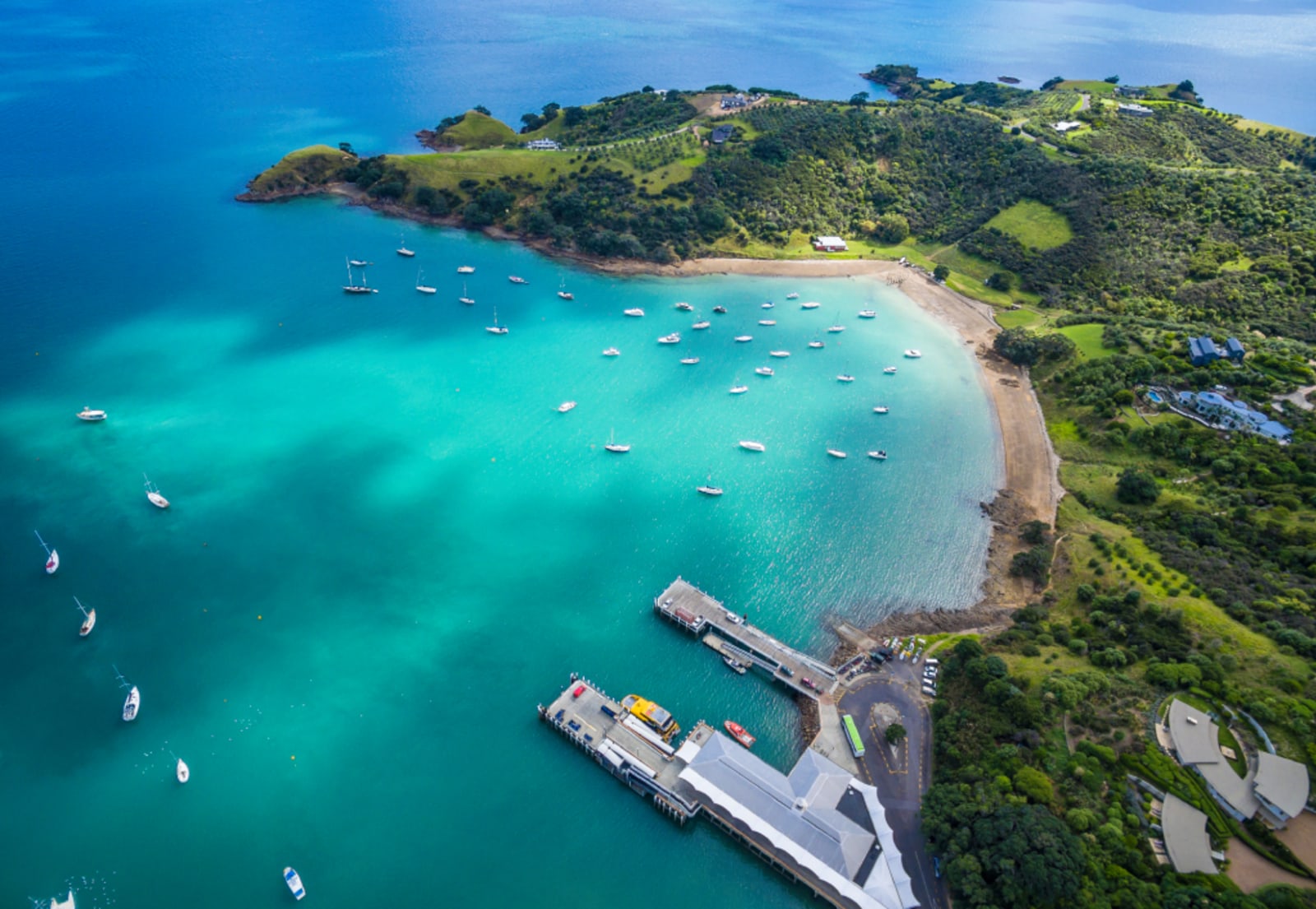 Today you will take a day trip visiting a haven of beautiful vineyards, olive groves and beaches, Waiheke Island. Make your way to the Britomart Ferry Station in Auckland's CBD, and take the 40-minute ferry ride to the island.  
Once there, you can get picked up right at the ferry terminal and taken to one of the countless number of vineyards on the island. Or you can even do a guided tour that takes you to multiple vineyards. 
Some of the most popular is Mudbrick, offering a sensory and romantic culinary experience, where you can overlook the sparkling waters of the Hauraki Gulf, one of the best views in the island.  
Otherwise, there's Casita Miro, that specialises in the cuisines of Spain and the wider Mediterranean Rim. 
Outside of drinking, Waiheke Island has some of the most beautiful beaches in the country. Oneroa Beach is the most popular one and is right by the main township with all-tide swimming in the clear waters of Oneroa Bay.  
Onetangi Beach is the longest beach on the island, stretching approximately 2 kilometres in length. It also claims the whitest sand and the largest Pohutukawa trees of all the beaches on Waiheke!
Palm Beach is another popular one for locals, with safe swimming and good sheltered anchorage, plus a playground and free BBQ usage. 
If you're a walker, explore the island's trails which meander along cliff tops, down to the beaches and into cool enclaves of native forest. 
Day Three – Hobbiton/Tauranga
Today is a busy one, so get that morning coffee in! Pick up a rental car and depart Auckland, driving two hours south to Hobbiton. If there's one thing New Zealand is known for, it's being the filming location of several blockbuster movies. Arguably the most iconic of them being the Lord of the Rings and The Hobbit trilogies. Well, few people would believe Hobbiton is an actual place you can come and visit!  
All tours depart from the nearby township of Matamata, where you will go on a short bus ride through the unequivocal beauty of the land, with the mighty Kaimai Ranges towering in the distance.  
Your guide will then escort you on a walking tour around the set - pointing out the most famous locations and explaining how the movie magic was made. You will also visit the world-famous Green Dragon Inn, where you will be presented with a complimentary, exclusive Hobbit Southfarthing beverage to conclude your own Middle-earth adventure.  
Once back in reality, drive another half hour to Tauranga, your destination for the night. Make sure to stay in Mount Maunganui (otherwise known as 'The Mount') which has what is widely seen to be one of the best beaches in New Zealand, Mount Maunganui Beach.  
Right next to the beach, is the iconic Mount itself. Also known as Mauao, walk up up to the summit which will take about 40 minutes and is challenging in parts (lots of stairs). But once you're at the top, you forget about the stairs as the views are spectacular. Alternatively, there is a base track walk where instead of going up the Mount, you go around it, which is equally beautiful and a great alternative if you're not keen on working up a sweat. 
Afterwards you can treat yourself by either cooling off at the beach, or visiting the Mount Hot Pools, where you can soak in salt-water pools just below the Mount, the perfect way to end the day. 
Day Four – Rotorua
This morning you will be leaving Tauranga and driving one hour inland to the tourist hotspot that is Rotorua, which will be your home for the next two nights. Rotorua is known for bubbling mud pools, shooting geysers and natural hot springs, as well as showcasing our Māori culture.  
 
Upon arrival visit Hell's Gate, New Zealand's most unique and active geothermal park and mud spa. Take a walk through thriving native flora, where you'll see cooking pools and steaming cliffs, to the largest hot waterfall in the Southern Hemisphere. You'll see the mud volcano eruptions and land coral which grows day-by-day. Afterwards you can opt to take a mud bath which relaxes the body and gently exfoliates the skin.  
Then experience what Trip Advisor calls the world's best nature experience with Rotorua Canopy Tours. Guided by two knowledgeable and passionate guides, go on a journey through prehistoric native forest. Explore the canopy as you fly on a network of ziplines, swing bridges, cliff-walks, tree top platforms and more. Anyone aged 6 and up can experience this, so it's suitable for the whole family. 
To finish the day, you might want something a little slower paced, we recommend visiting Secret Spot Hot Tubs. Forest bathing at its finest, soak in your own cedar hot tub surrounded by native ferns, overlooking the stunning Whakarewarewa Forest and Puarenga Stream.  
 
Or there is also the famous Polynesian Spa in town where you can soak in their healing hot pools. Plus, if go with the family, they have a family pool area which features a slide and several basins at different temperatures for the kids (and adults!) to enjoy.  
For accommodation, some of our picks are Rydges Rotorua, which is near the edge of the Redwood Forest, overlooking the Whakarewarewa Thermal Valley and surrounded by nature's best work. Or there's the five-star Pullman Rotorua, located in the city and only moments away from the lakefront.  
Day Five – Rotorua - National Kiwi Hatchery/Raft & Kayak
Today is another day for you to experience Rotorua through exploring, adventure, and culture.  
Start the day by visiting the National Kiwi Hatchery, the world leader in kiwi husbandry, egg incubation systems, hatching techniques and kiwi chick rearing. Join one of the experiences where you'll get to see kiwi eggs being incubated, the hatching process and newly hatched kiwi chicks.

You can even pay to hatch and name a kiwi chick which goes towards their conservation efforts to save our national bird.  
Then head to River Rats Raft & Kayak, where it's fair to say you're going to get a little wet! Their  Kaituna Waterfall Experience will see you paddling through the pristine heart of Okere. You will enjoy a thrilling mix of dropping down three waterfalls, pushing through 14 rushing rapids, and paddling through calm waters of recovery where you can look back in awe at what you have achieved. 
To finish off you will go to Te Pā Tū (previously Tamaki Māori Village) for an amazing cultural experience. Feast on song, drama, tradition, and divine cuisine within towering Tawa trees, blazing bonfires, and forest-formed amphitheatre. You will learn cultural knowledge through rituals, songs, stories and a torch lit walk to a lavish 3-course fusion feast. 
Day Six – Waitomo Caves/ Taupō
Today is another big day but a day you won't forget, as you experience one of the natural wonders of the North Island, the Waitomo Caves. Depart from Rotorua and drive two hours to Waitomo.  There are three caves that make up the Waitomo caves network, each with its own unique experience.  
 
The Glowworm Caves are the most famous of the caves, and the one you're going to take a tour in. You will take a boat ride through the glowworm grotto, marvel at thousands of magical glowworms and become part of over 130 years of cultural and natural history. 
The tour is made up of two levels. The upper being dry and decorated with stunning, delicate cave formations and the lower level consisting of stream passages, glowworms and the Cathedral, the tallest chamber in the cave. 
Then if you're game, you can also add a unique experience doing a Black Water Rafting tour. Going for three hours, float down an underground river, slip into fast waters, jump off waterfalls and take in the magic of the glow worm studded Ruakuri Cave, this will be the most fun you've ever had in the dark. 
When the tour ends, you will warm up with a hot shower, pay a visit to the on-site cafe at the Waitomo Homestead, then drive yourself two hours to your home for the next two nights, Taupō.  
Known as 'Nature's Ultimate Playground', it's an adventure and sporting mecca as well as a nature-lover's paradise.

When it comes to accommodation our top picks include Hilton Lake Taupō, a 19th-century building that combines Victorian charm with modern styling with views outlooking Lake Taupō and the surrounding volcanic scenery.  
Alternatively, The Reef Resort is located on the Taupō lakefront and with direct lake access, with lake view rooms and luxury lake edge apartments.   
Day Seven – Taupō
Today is your day to explore Taupō and its otherworldly landscape. Your first trip is to Huka Falls, New Zealand's most visited natural attraction. A phenomenon of natural hydro power, over 220,000 litres of water per second barrels over the 11-metre-high waterfall.   
It's caused by the Waikato River, normally 100m wide, being forced to narrow to just 15m wide as it passes through a hard volcanic canyon. This increases the flow pressure immensely, causing the water to burst out with great force as the gorge ends.  
You're going to experience the falls from a unique angle by going on a jet boat! You'll marvel at the incredible water-level views as you slide past cliffs and trees at an incredible 80km an hour. Then get ready for a 360-degree spin as the boat turns on its own length, leaving you with a beaming smile and a heart pumping with adrenaline. 
Afterwards hop on a Chris Jolly Outdoors Scenic Cruise to the Ngātoroirangi Māori Rock Carvings. The carvings which are alongside Lake Taupō are part of a priceless cultural heritage. These carvings show the vital edge and creativity of Māori and are of great significance.

The cruise includes tea and a muffin and is a great opportunity to get on Lake Taupō, as well as learn more about the Māori culture and see the local scenery.  
To conclude the day, turn up the heat with a Bungy jump. Hanging off a cliff-top high over the Waikato River is Taupō Bungy and Swing.

Famed for its awe-inspiring location, it's New Zealand's only cliff-top Bungy where the cantilever platform positions you high out and over the crystal-clear waters of the Waikato River. Choose to be dunked or go dry, however you take the plunge, this is a thrill you'll never forget. 
Day Eight – Road Trip to Wellington
Today head out on the road, as you will spend the day doing a classic kiwi roadie, Taupo to Wellington. While the road trip on State Highway 1 usually takes about five hours, it will take longer for you as you're going to make some pit stops.  
The Tongariro National Park is New Zealand's oldest national park and a dual UNESCO World Heritage Site. It has unique landforms, including the volcanic peaks of Ngauruhoe, Tongariro and Ruapehu as well as the famous Tongariro Alpine Crossing, a world-renowned trek. 
Many people that visit the park, do the Tongariro Alpine Crossing, heralded as the best one-day trek in New Zealand and is regarded as among the top ten single-day treks in the world. And if you want to do the crossing you will need to add an extra night or two to your itinerary.  
It's definitely not for the faint hearted! It's a 19.4km journey that can be quite steep with unpredictable weather and will take all day to do. You would need at least a moderate level of fitness to do this, but those that conquer it say it's worth it in every aspect. 
If you do want to experience a Tongariro walk, but maybe not so extreme, there's plenty of walking tracks including Mounds Walk, Ridge Track, Tawhai Falls, Whakapapa Nature Walk. 
Another stop is Ohakune, it's smack bang in the middle of Tongariro National Park, Whanganui National Park and Mt Ruapehu. For something a little different, head to Ohakune Carrot Adventure Park, which celebrates the carrot's Kiwi heritage. Visit The Big Carrot (the tallest carrot in the world) and take an obstacle course, long flying fox, or one of its walking tracks, good place to stretch the legs. 
If you're looking for somewhere for lunch, Palmerston North has a lot of heritage collections, art galleries and urban street art as well as a colourful array of cafes and dining options that should satisfy your taste buds.  
Then there's the quirky town of Bulls. It's a small rural town that has giftware, antiques & unique shops. But all through the town, there's signage that capitalises on Bulls' unique name. Look out for Consta-bull (Police Station), Forgive-a-bull (The Church) and Cure-a-bull (Medical Centre).  
Upon arrival in Wellington, check into your accommodation for the next two nights. Our suggestions include Oaks Wellington. Originally built in 1922 as an iconic Ford vehicle assembly plant, it's now a modern hotel within close proximity to the waterfront.  
There's also the five-star newly opened Mövenpick Hotel Wellington that overlooks the vibrant Cuba Quarter and every day has its signature Chocolate Hour, where guests can enjoy an hour of cocoa indulgence.  
Day Nine– Wellington
Welcome to Wellington, the coolest capital in the world and a little city with a big heart. Full of creative energy, Wellington is a compact city with a powerful mix of culture, history, nature and cuisine.

Start your day getting a morning coffee at one of Wellington's best-loved and best-known streets, Cuba Street before entering a world of movie magic and physical effects at Wētā Workshop.  
This place is movie royalty as it's Wētā Workshop who have brought to life movies such as The Lord of the Rings and The Hobbit Trilogies, The Chronicles of Narnia and most recently Avatar, as well as many others. You can join a guided tour and learn about the making of movie effects, from armour to weapons, creatures to costumes, make-up to miniatures, and more.  
Once back into the real world, you have to go on the Wellington Cable Car. A 5-minute ride from the heart of the city centre, up through the hillside terraced houses of Kelburn, to the lookout perched high above the city.  
You can enjoy lunch there while enjoying fantastic views of Welly as well as easy access to the Botanic Garden, Cable Car Museum, Space Place and Zealandia, all places you can enjoy while walking back down to the bottom.  
 For the afternoon, visit New Zealand's national museum Te Papa. Rated by Lonely Planet as one of their top 500 places on earth, this interactive national museum is a must-visit. Te Papa has cutting-edge interactive exhibitions housed in an architectural wonder of a building.  
Highlights include some of the national art collections in Toi Art, Te Taiao Nature, an exhibition that celebrates our weird and wonderful wildlife, and Gallipoli: The Scale of our War, a spine-tingling exhibition that humanises the stark realities of war.  
Day Ten– Depart Wellington
Your time has come to an end in Wellington, but in ten days you have covered a lot of ground in seeing some of the best the North Island has to offer. If you have a bit of spare time before you depart, a walk up Mount Victoria offers panoramic views of the city and harbour, and as they say...you can't beat Wellington on a good day!  
You could also head to Oriental Bay Beach where the locals hang out to swim during the warmer months and appreciate the "Painted Ladies" and other historic houses up into the hills that face the bay. 
Wellington is also the destination a lot of people use to connect to the South Island through the Interislander ferry. If you have another five days to spare, we have a great South Island Itinerary for you to follow here. 
And in the meantime, contact your Flight Centre Travel Expert to tailor the perfect New Zealand North Island itinerary for your needs, and we look forward to seeing you enjoy this beautiful landscape.