5-Day South Island Itinerary: What to Do & See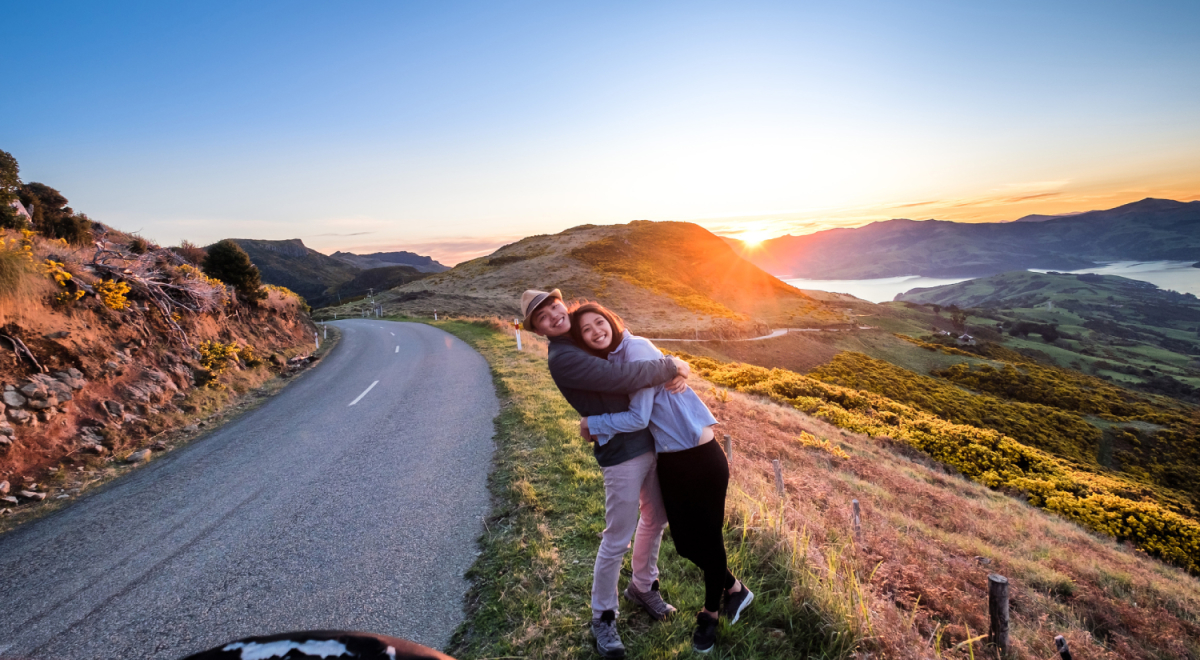 ---
---
The South Island of New Zealand/Aotearoa is a bucket list item you can't afford to miss. From mountain ranges, lakes, cruises, and scenery that looks too good to be true, the South Island provides an itinerary that suits adventure seekers, those that want to relax, and those wanting to see landscapes that will look better than any of your desktop backgrounds.  
What's coming up...
Day 1: Christchurch to Lake Tekapo 
Day 2: Lake Tekapo to Queenstown via Wanaka  
Day 3: Queenstown 
Day 4: Milford Sound Day Tour – Including Milford Sound Cruise 
Day 5: Final Day in Queenstown - Side Trip to Arrowtown or Glenorchy   
Day 1: Christchurch to Lake Tekapo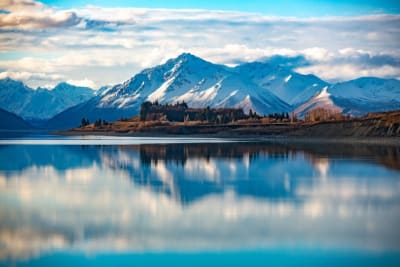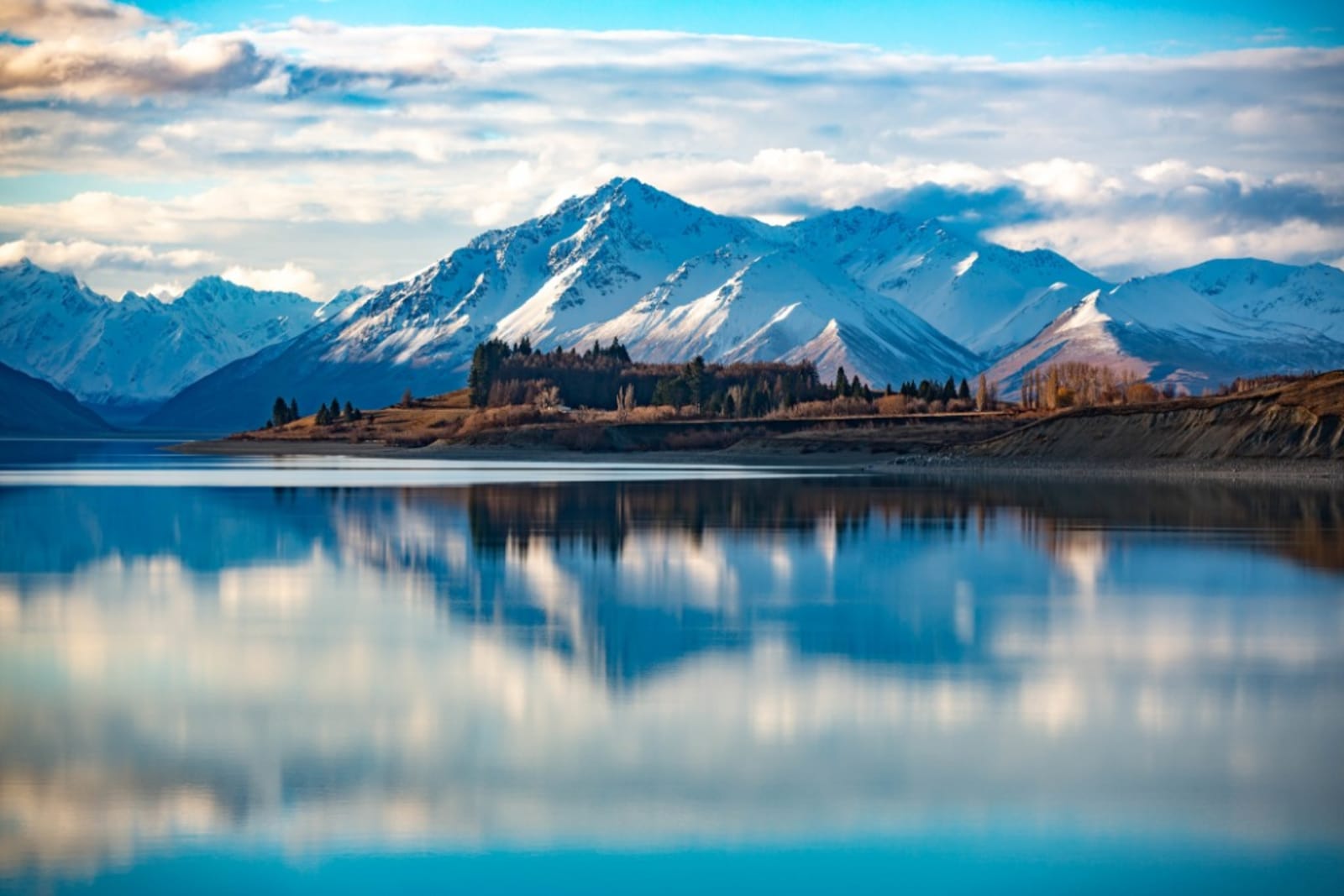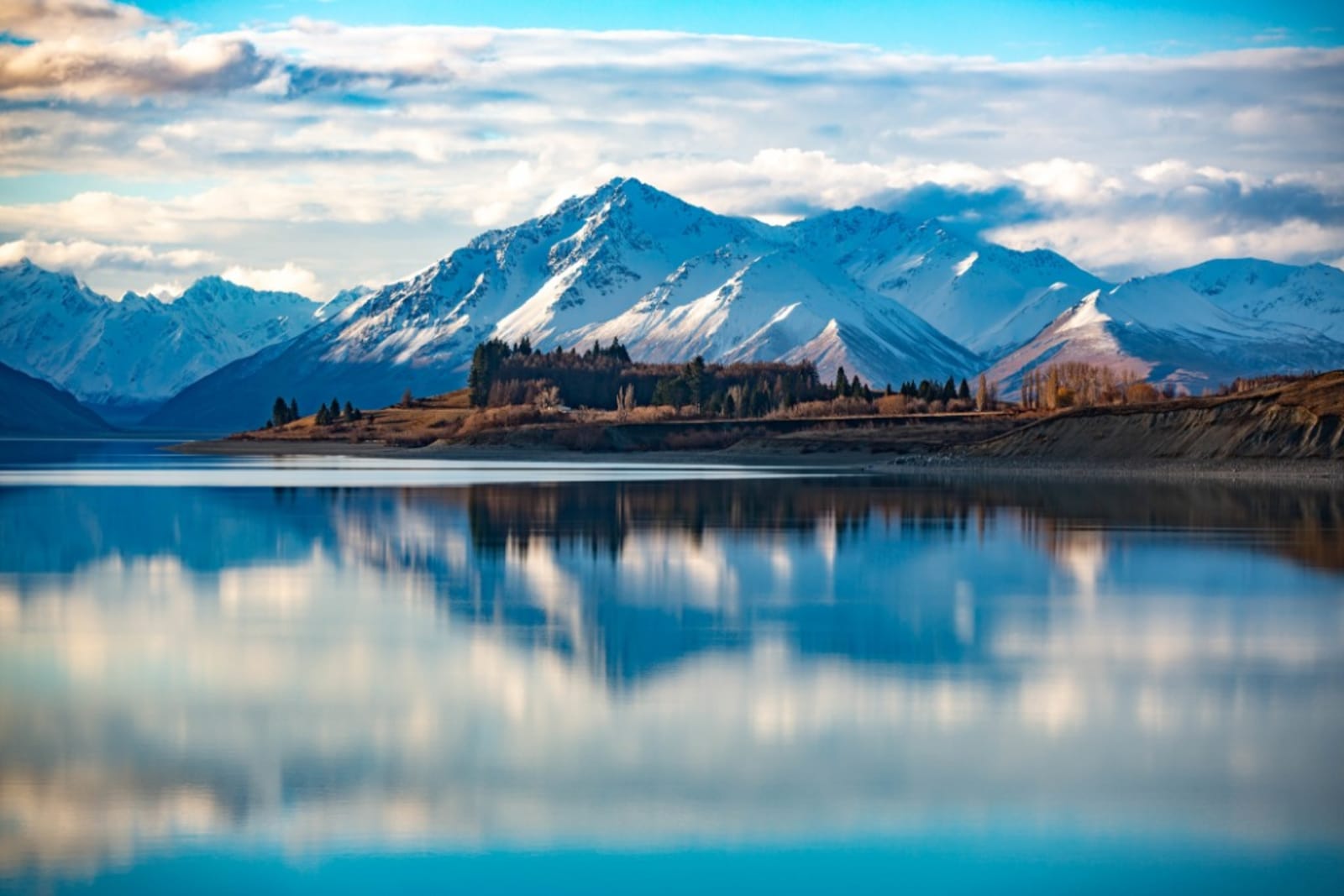 Pick up your rental car to depart Christchurch. Drive three hours south-west to enter the Mackenzie Basin and enjoy the picturesque road trip as you approach the Lake Tekapo township. The township faces north across the lake to the beauty that is the Southern Alps.  
When you arrive your first Insta opportunity will be at the Church of the Good Shepherd. Placed just by the lake, the altar window frames a perfect view of the Southern Alps beyond the lake and is one of the ultimate places to get hitched in the South Island. There are also walking tracks following the lake shore, for huge views of the Mackenzie Basin you can hike up to Mount John Observatory.  
Visit Tekapo Springs, where you can relax and soak in soft alpine spring water originating in the Southern Alps with spectacular views. Check into your accommodation for the evening, Peppers Bluewater Resort overlooks Lake Tekapo and is secluded amongst the purest natural landscape. While staying at Mantra Lake Tekapo, your accommodation has comforts such as a gas fireplace but also features a swimming pool, hot tub, and a huge outdoor fireplace. 
But your night's not over yet! Spend the evening at the Dark Sky Project Summit Experience, NZ's premier mountaintop stargazing experience. Do a stargazing tour from the Mount John summit across the largest accredited International Dark Sky Reserve in the world.   
Day 2: Lake Tekapo to Queenstown via Wanaka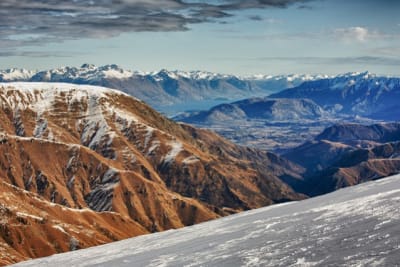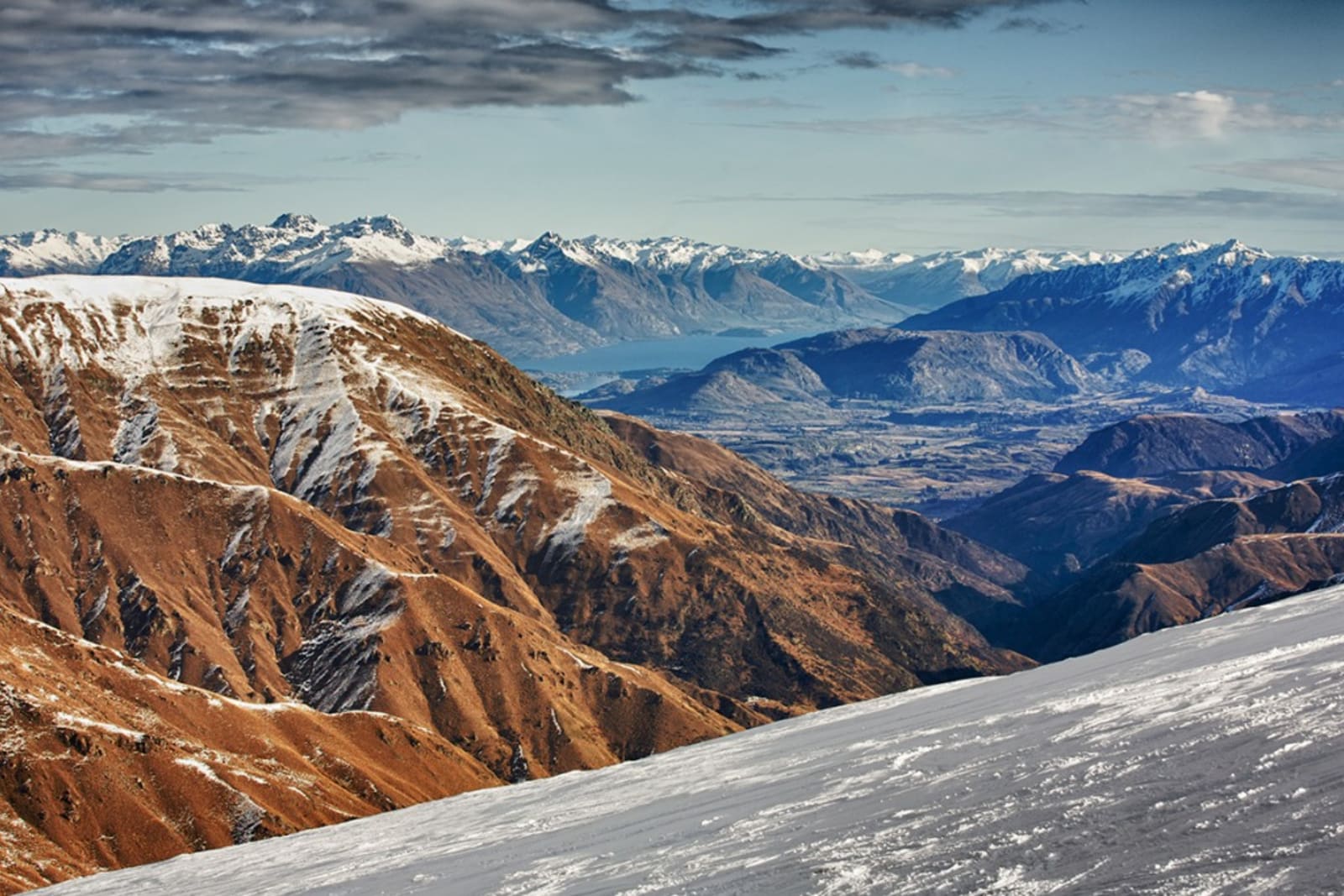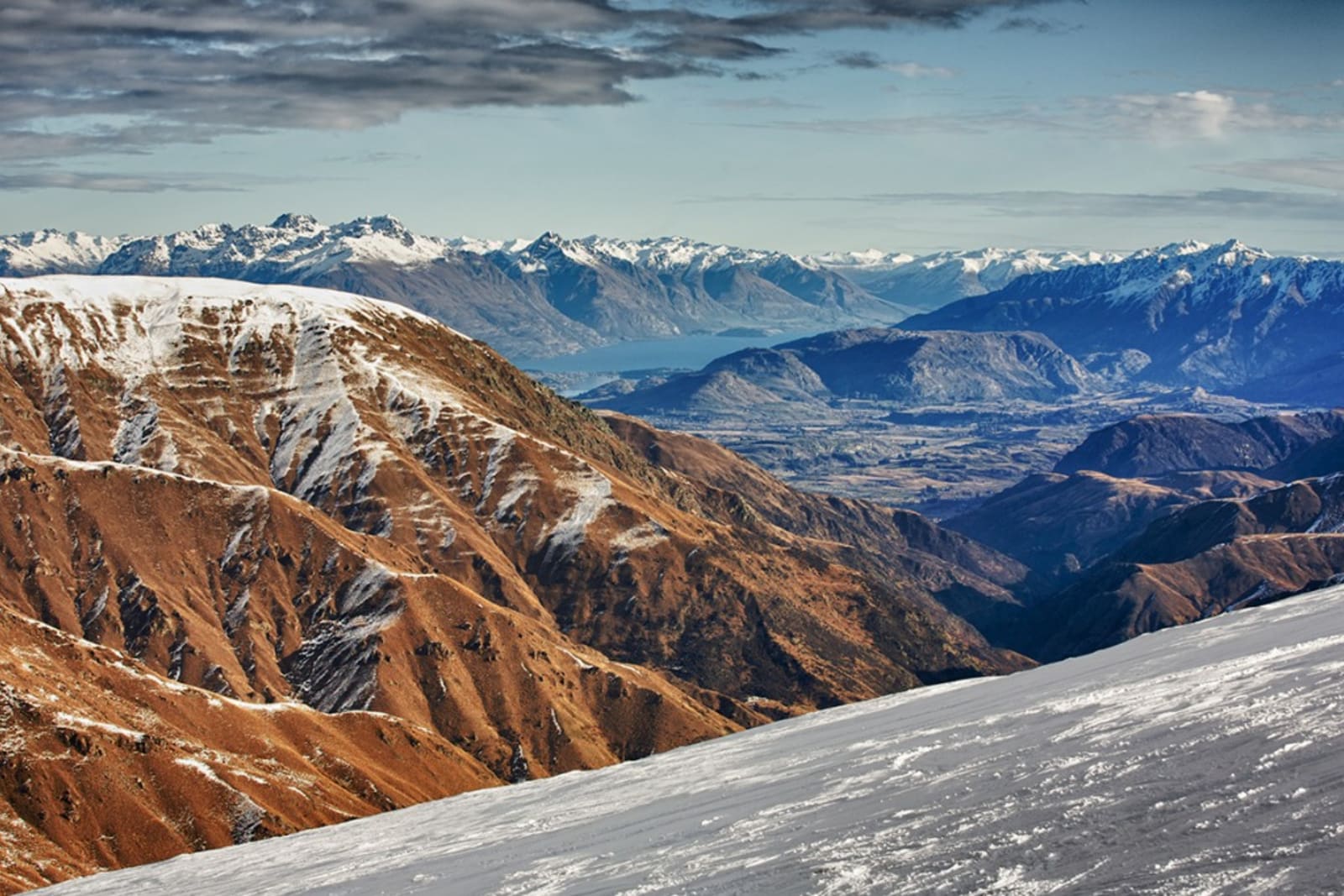 Hit the road again early this morning as you drive on the ultimate road trip from Lake Tekapo to Queenstown. You may be tempted at every turn to stop and take in the stunning views and attractions of the Otago Region. But the town that's a compulsory stop for you is Wanaka.  
 
The resort town is a South Island wonder, providing the gateway to Cardrona Alpine Resort. Arguably New Zealand's favourite ski area – it's a place to visit for both winter skiing and snowboarding, as well as a range of summer activities. The family is sorted with ski and snowboard lessons for all ability levels.  
 
But if you're not keen to ski, take a gondola ride to the top of the mountain, have a glass of Champagne at the Vista Bar or give snow tubing a go in spring! After spending the day there continue the last hour of your road trip and head into Queenstown to check into your accommodation for the evening.  
Queenstown has a wide variety of accommodation options to fit all budgets. The four-star Novotel Queenstown Lakeside places you 100m from Lake Wakatipu, another option by the lake is Peppers Beacon, a short five-minute stroll to Queenstown's heart with stunning mountain and lake views.  
 
For those looking for a bit more luxury, five-star hotel St Moritz Queenstown Mgallery offers impeccably styled lakeside heaven with a little added quirk. While The Rees Hotel & Luxury Apartments offers a unique luxury service, called 'Luxury Travel Curator' which provides you with a personal curator to make your stay unforgettable.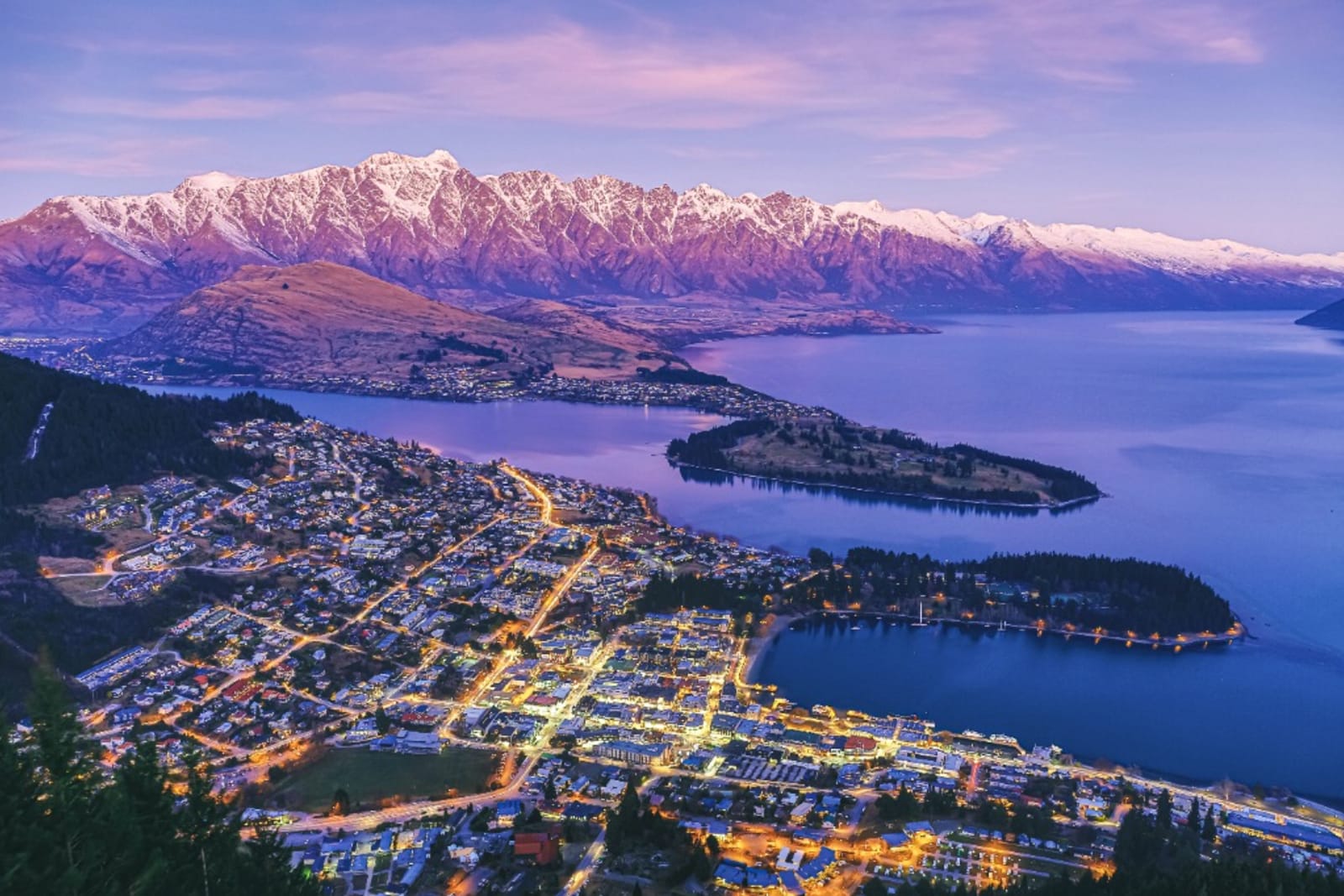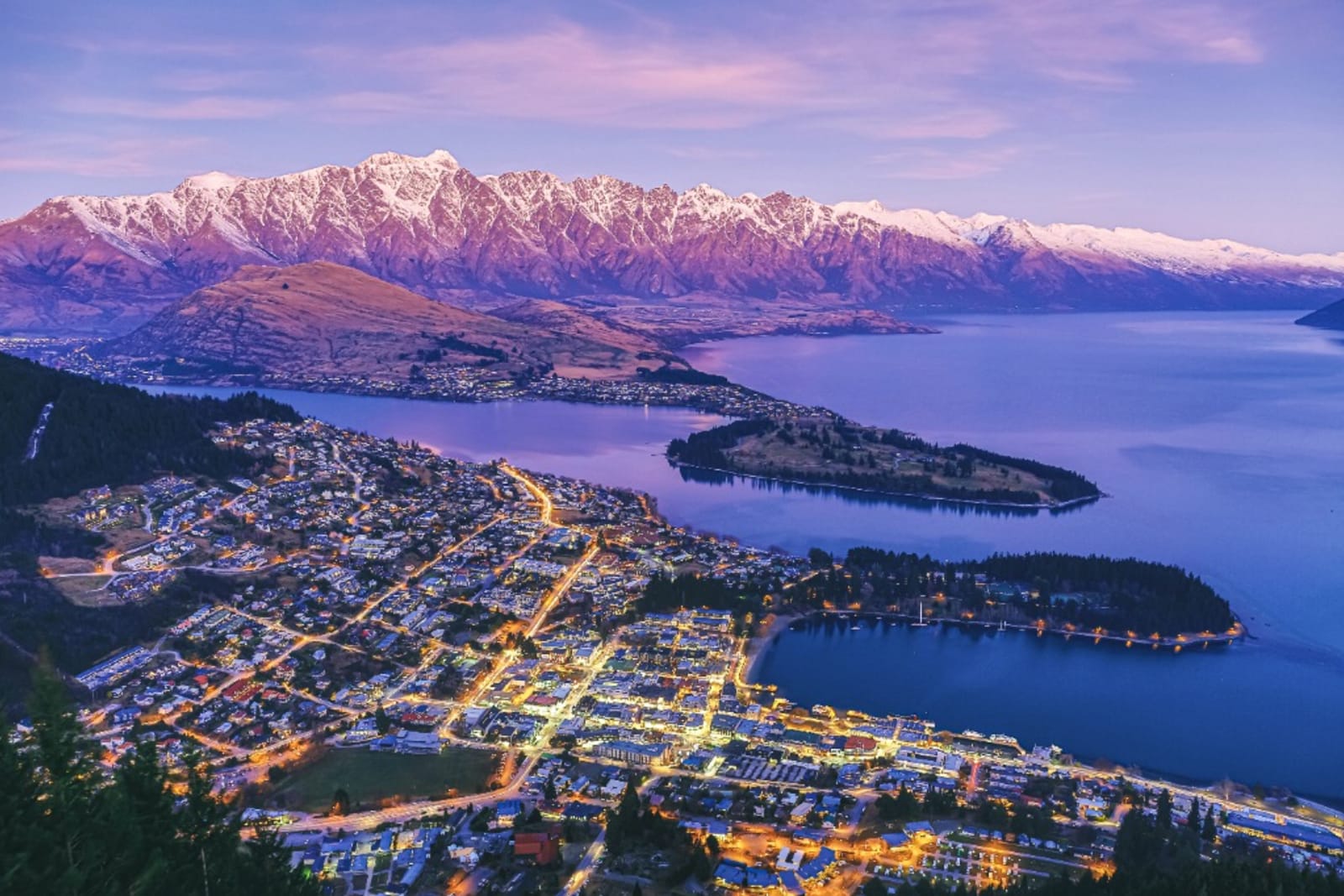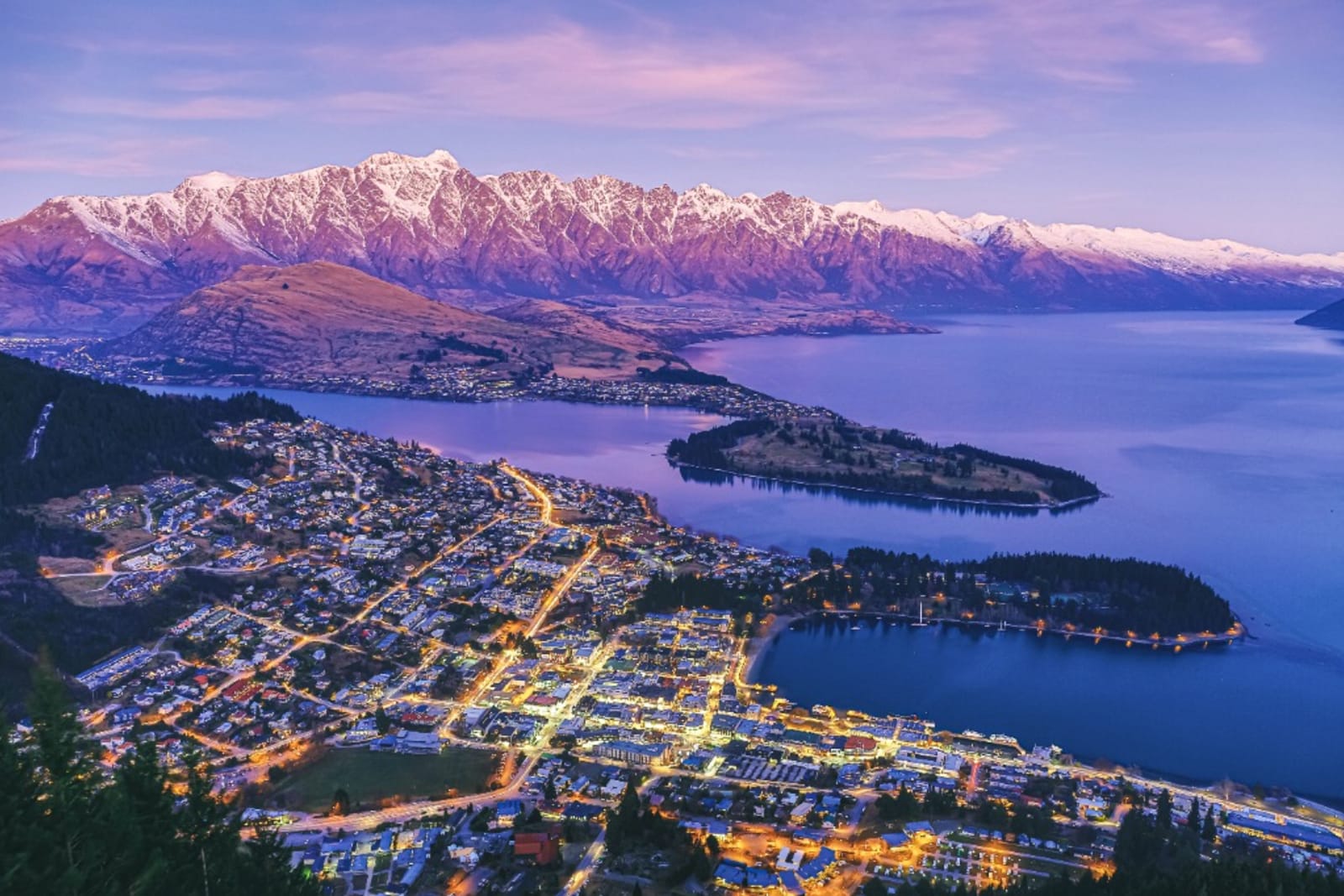 Today is your day to enjoy the adventure capital of New Zealand, that is Queenstown. For the novice traveller it can be quite overwhelming considering all the activities on offer as the choices are endless! Whether you're wanting something adrenaline-inducing hair-raising activities, or something more laid back, Queenstown has something for you.  
 
Head to Shotover Jet, either via car or their complementary shuttle service, and take the jet boat ride of your life along the Spectacular Shotover Canyons. Your adrenaline will hit the roof experiencing 360-degree spins along the Shotover River travelling at up to 90 kilometres an hour - there's a good chance you might get a little wet!
For those that want to see a little more, you can then take a helicopter ride above Queenstown and Wakatipu Basin with incredible views of Lake Wakatipu, Coronet Peak, the Crown Range and Cecil Peak. Your pilot will land you on the Remarkables Spur to get what we think is the Facebook profile pic worthy image.

If that sounds a bit intense for you, another compulsory Instagram photo opportunity is a trip to Onsen Hot Pools. Also located near Shotover River, this boutique retreat and day spa experience has a range of idyllic cedar-lined hot pools overlooking the river, and exclusive-use hot tubs. A recent winner at the World Luxury Spa Awards, this is a good alternative while the adrenalin junkies get their fix.  
For the afternoon, experience true off road 4-wheel driving with Nomad Safaris. Taking you deep into the South Island backcountry, these authentic adventures are packed with local history, movie locations, stunning scenery and thrilling off-roading river crossings, narrow back country roads, and steep mountain tracks.  
 
Alternatively, take a wine sampler tour with Altitude and visit four of Central Otago's finest boutique cellar doors.  
 
To cap off the day, go aboard the iconic century-old coal-fired steamship, the TSS Earnslaw. Lovingly maintained since 1912, it's an iconic piece of Queenstown's history which will take you on an evening cruise across the lake to conclude your jam-packed day. 
---
---
Day 4: Milford Sound Day Tour – Including Milford Sound Cruise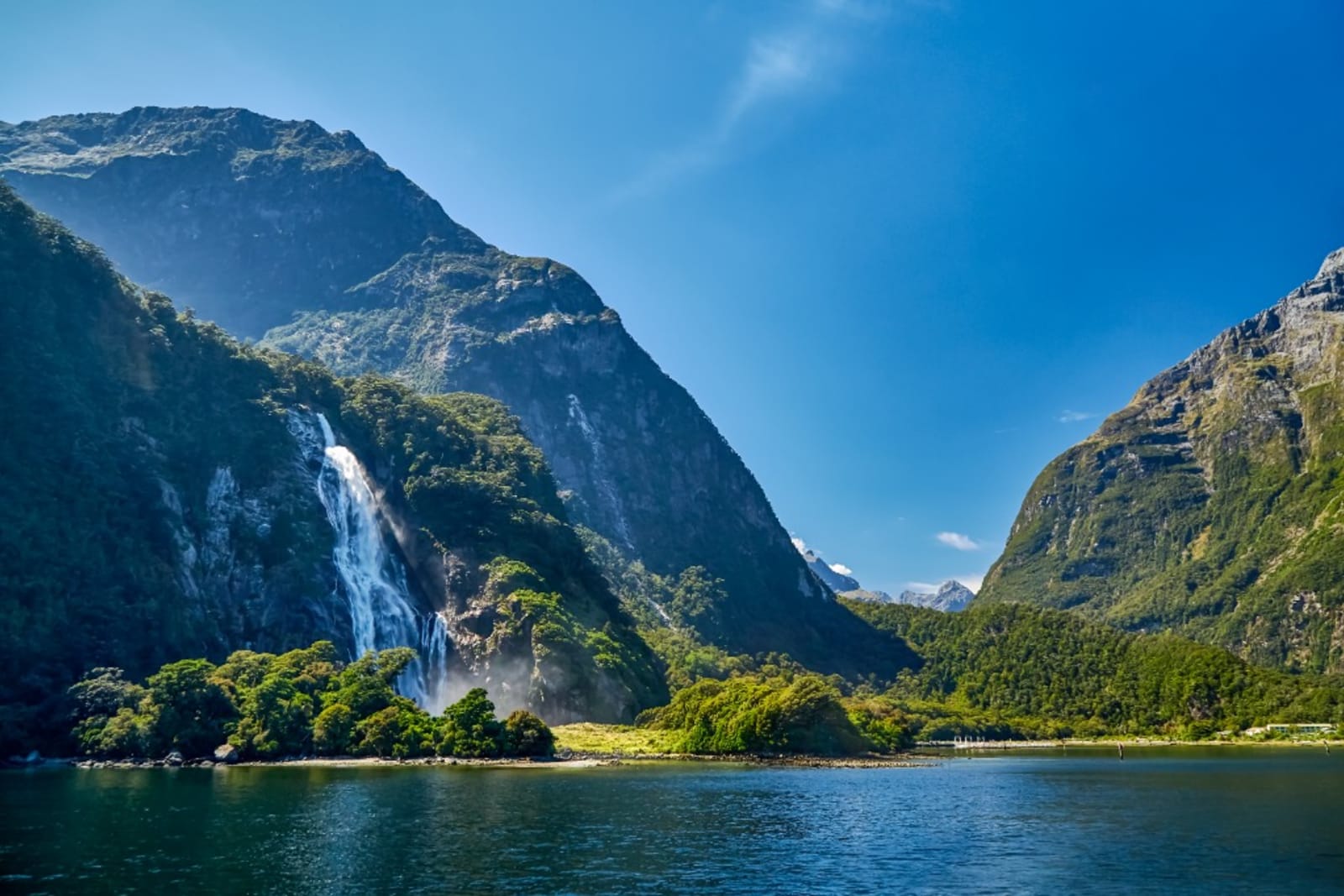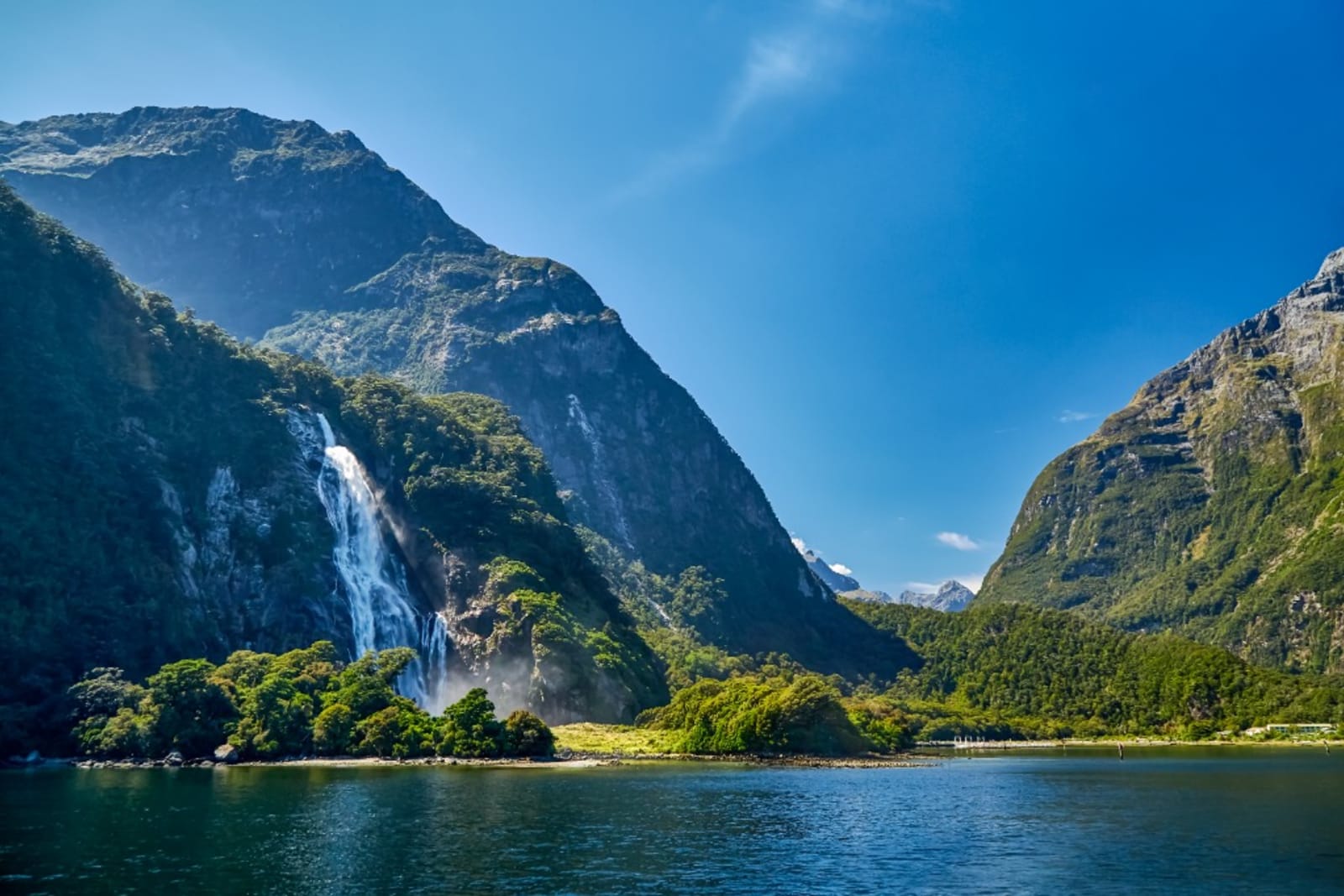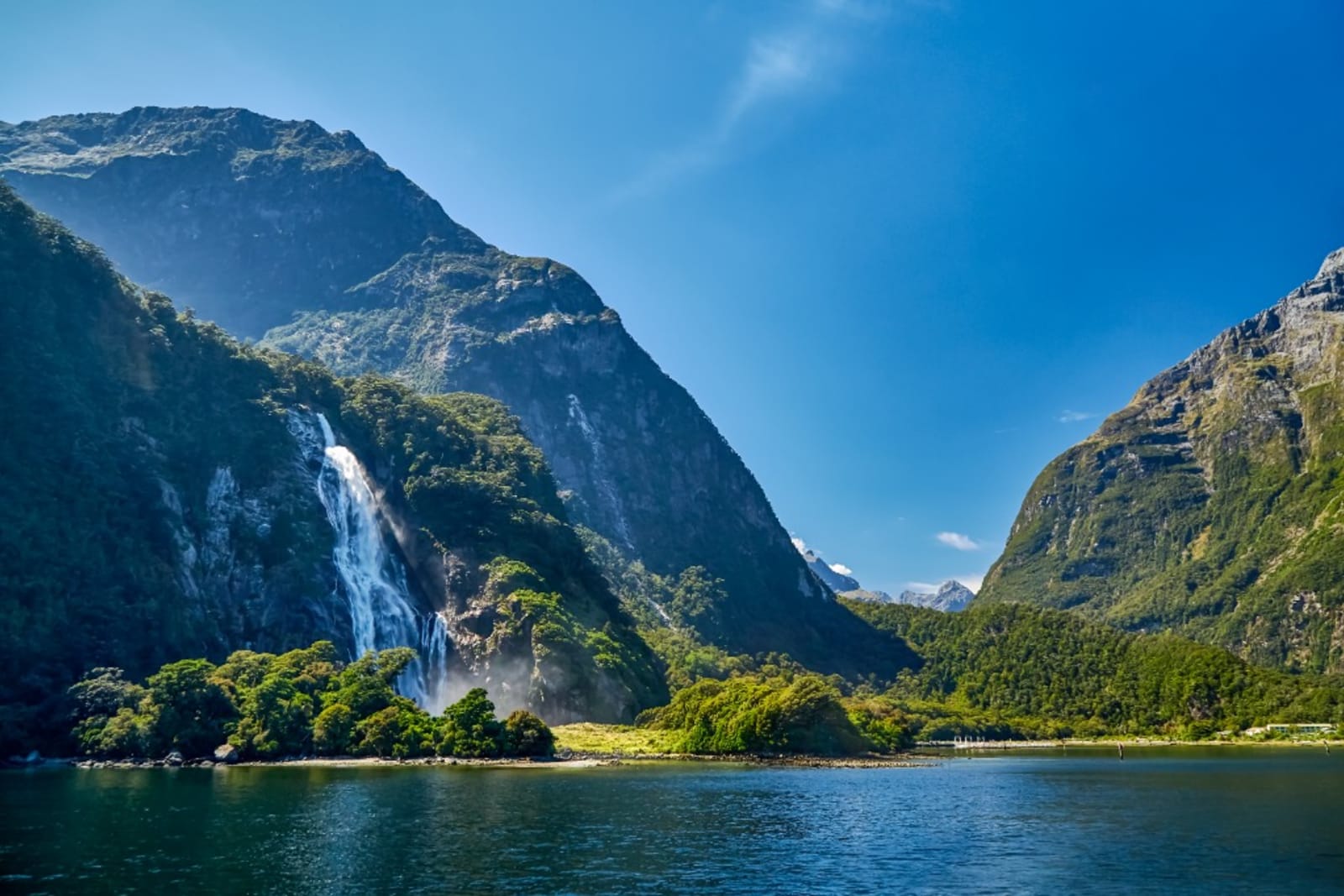 This is going to be another full day, but we promise you it's worth it, as you're going to experience something millions of people have on their bucket list - visiting Milford Sound.  
 
Situated on the west coast, it's a world-renowned natural wonder with towering peaks, cascading waterfalls and amazing wildlife.  
 
Take a day tour with Realnz, who will take you via coach along Milford Road, one of the finest alpine drives in the world. You'll get insightful and entertaining commentary along the way, as well as being on a schedule that allows plenty of time for all the best photo stops.  
 
When you get to Milford Sound itself, you'll take to the water and cruise in style on board the Milford Mariner or Milford Haven, with a cruising bar and café. Enjoy a beverage as you cruise the full length of the fiord, see the famous waterfalls and keep an eye out for local seals, dolphins and penguins. This will be a real highlight of your trip and it will be fair to say, you've never been to a place as outstanding as this! 
Day 5: Final Day in Queenstown – Side Trip to Arrowtown or Glenorchy
While today is the final day in your ultimate South Island itinerary, why not still make the most of your time by doing a couple of final activities.  
 
For the movie buffs, spend the morning with Nomad Safaris on a Glenorchy 4WD safari packed with breathtaking Lord Of The Rings filming locations and panoramic views of the Southern Alps.  
 
Otherwise take the short drive to Arrowtown, a historic gold mining town, rich in heritage and natural beauty. Nestled by the Arrow River in a wooded valley among mountain peaks, stroll up the main street lined with historic miners' cottages, explore local boutiques, discover the history, and enjoy Arrowtown's sophisticated food scene, a perfect place for a traditional South Island brunch. After that, depart on your journey full of great social media content and memories that will last a lifetime.
There truly is nowhere else in the world like the South Island, all year round it brings tourists from around the world for once in a lifetime experiences. Contact Flight Centre today to get your own South Island trip underway, check out our Queenstown deals or if you want to explore more of New Zealand, start here!