Wed, 05/09/2012 - 5:42pm
Fiji might be a small island, but it has so much to offer. One unmissable attraction is the Coral Coast. Judy Theron from our Botany store has recently returned from here and shares what the Coral Coast has to offer.
The Coral Coast is good for families, honeymooners, couples and backpackers.  There is something here for everyone!  The setting is beautiful and offers everything one would need for a really good holiday.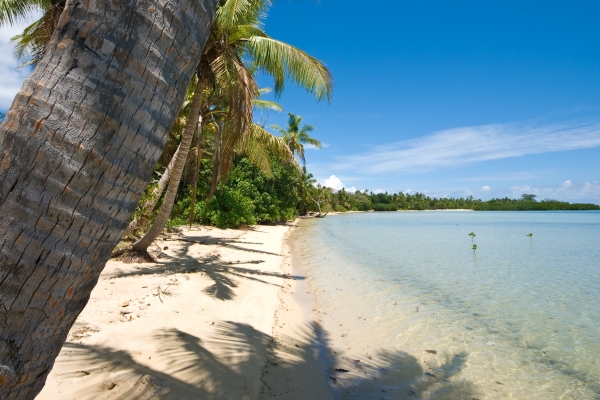 Shopping:
Depending on what kind of shopping one is looking at doing, the resorts offer a range of souveniers.  These, however, are priced higher than the local markets.  The only good thing there is you get the "treated" stamp or invoice for customs for wooden items.  Clothing can be purchased at the local stores at reasonable prices.  Local markets for fruit and vegetables are the best as they are really cheap.
Top places to dine:
Wicked Walu (Warwick) – specialises in seafood.  Offering large portions with the most delectable food on the island
Vale Ni Kana (Outrigger) – offers everything from a Fijian feast to Italian evenings.  Does breakfast, lunch and dinner and offers something for everyone's palette.
Beachside Cabana dining (Intercontinental) - One exclusive cabana is available every evening for romantic cabana dining under the stars. Elegant evening for two with a menu and wines served by your own personal waiter, on the shores of Natadola Bay
Transport:
Locals use the local bus, but taxis or transfer companies are the way to go.  There is also the Bula Bus which is alright to use.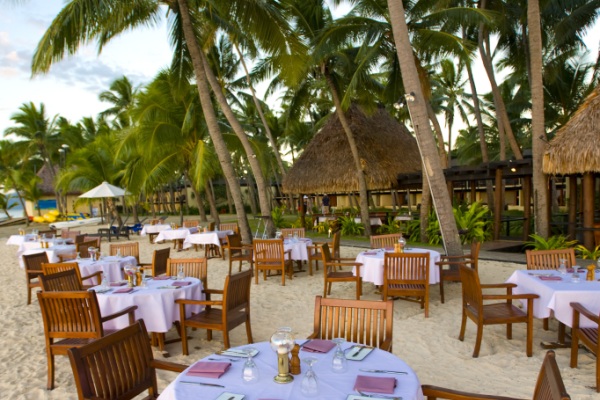 Helpful hints:
Locals drink a beverage called Kava which is made from the root of the pepper tree.  This is used during get togethers and is quite a potent drink.  When accepting kava, 1 clap with a bula is done.  When handing the cup back, 3 cup claps and a clear vinaka is said.
I've noticed that almost every meal is accompanied by a lot of fruit and vegetables made in various ways... You have to try a local plant which is very much like spinach that's cooked up with coconut cream and is absolutely the best ever!
Bula – Hello.  This is used in many ways including to bless you when you sneeze.
Vinaka  - Thank you
Mothay – Good bye
When entering a village, make sure you are covered and ladies cover the shoulders.  No sunglasses on the head, no satchels on the back.
Men come first at all times and women will walk behind them and sit behind them.
The country has different areas of which some are not very clean especially in town.  However, there are other areas where everything is clean and pristine.  The beaches vary from rocky to beautiful white beaches.  The villages vary from really nicely kept places to rather scruffy villages.  The island itself has really been left to look as natural as possible which is awesome.  One gets a true feeling of the island through the scenery and it's people.
Need more information on Fiji holidays or cheap Flights to Fiji? Contact Judy Theron  from our Botany store or contact a Flight Centre travel expert – 135 stores nationwide. Phone 0800 24 35 44  
Other Travel Articles You Might Like...