Pacific Island beaches, Gold Coast fun: Where to find winter sun, fast
Mon, 19/08/2019 - 5:49pm
You thought you could make it through winter without a break, but now the stresses of life and work have made it clear: you need a tropical getaway, stat. But where can you get to glorious sunshine and golden beaches fastest? We ranked winter sun destinations by distance from Auckland and, it turns out, a tropical holiday may be closer than you think.
3 hours away: Fiji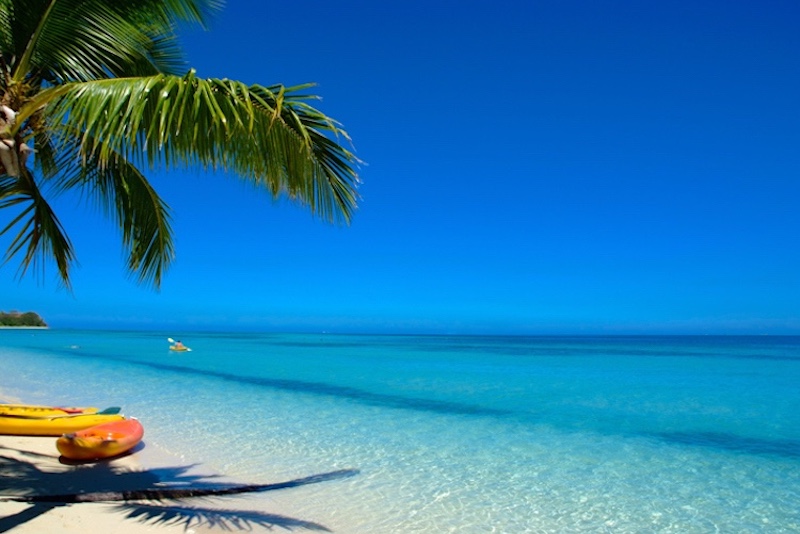 Plantation Island, Fiji. Photo: Getty Images
Not only one of the most gorgeous summer sun destinations in the Pacific, Fiji is also one of the closest. Just three hours by plane will land you in Nadi, ready to head to the resorts of Denarau or onwards to the outer islands, where less development means more opportunity to find your own private piece of paradise. The dreamy Yasawa Islands are a good choice for a quieter holiday, especially if you've ever wanted to see hundreds of giant manta rays (the Yasawas are one of the best places on earth to experience manta ray season). If time in the sun is your priority, however, stay around Denarau – move fast and you'll be on your sunlounger within an hour of leaving the airport.
3 hours away: Tonga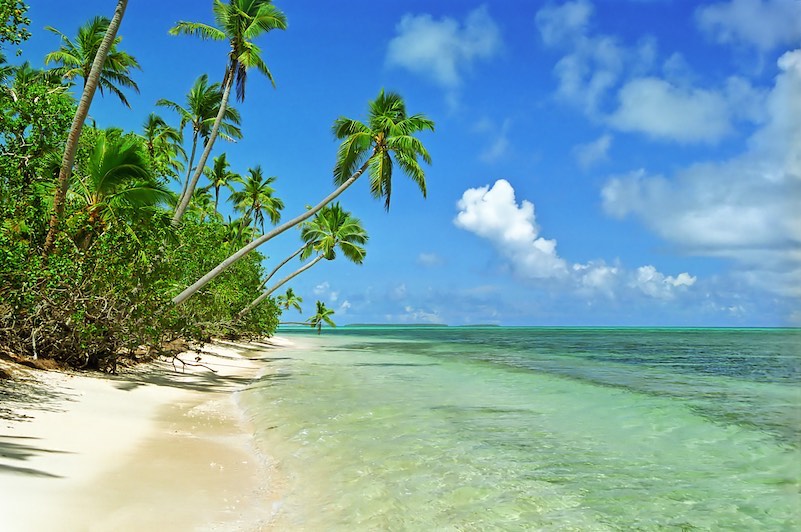 A beach on Uiha Island, Tonga. Photo: Getty Images
Looking for an unspoilt and authentic Pacific Island experience – but with all mod cons? Under-appreciated Tonga should be your first choice. The main island, Tongatapu, has many beautiful beaches and some good resorts (plus attractions like the excellent Ancient Tonga replica village), but most visitors spend at least some of their time on smaller island groups like Vava'u, where the snorkelling, sailing and swimming are sublime. In the winter months, the calm waters of Vava'u prove an irresistible draw for humpback whales ready to mate and calve. Pick a well-run and ethical excursion (your Flight Centre travel expert can help here) and you'll be able to see these magnificent creatures in their natural habitat. If you like it hot, winter is a great time to visit Tonga as its temperatures stay remarkably stable throughout the year. Even in the 'coldest' months, the daily average will hover somewhere between 28 and 32 degrees.
3.5 hours away: New Caledonia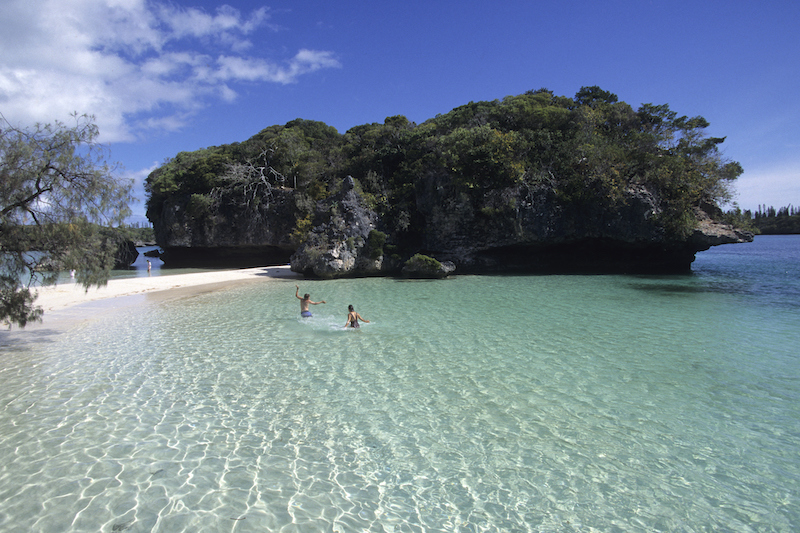 Swimming in Kanumera Bay in the Isle of Pines, New Caledonia. Photo: Getty Images
For adventurous travellers looking for a different kind of Pacific Island holiday, New Caledonia can't be beaten. While an increasing number of hotels and resorts are popping up here, tourism infrastructure still isn't as developed as in places like Fiji and Rarotonga – which means fewer visitors and more opportunity to experience the remarkable culture and awesome landscapes that make New Caledonia so unique. With the world's largest continuous barrier reef on its doorstep, New Caledonia is an obvious place to enjoy snorkelling or diving. Only two minutes by water taxi from the capital, Noumea, Duck Island is a popular choice for snorkellers; the tiny Signal and Larégnère islets are further away, but their surrounding sealife is possibly even more magical. After Noumea, explore the main island, Grand Terre – a hiker's and adventure sports enthusiast's dream – or set out for the Isle of Pines and Loyalty Islands for breathtaking white sand beaches, excellent snorkelling and interiors teeming with wildlife.

3.5 hours away: the Gold Coast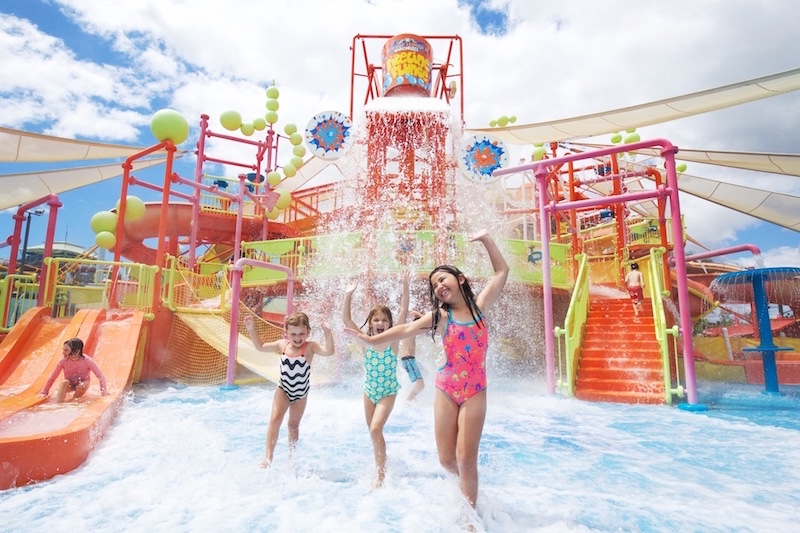 WhiteWater World, the water park at Dreamworld, Gold Coast. Photo: supplied
The late winter may not be quite as warm on the Gold Coast as in many Pacific Islands, but what it lacks in beach weather it makes up for with pure, unadulterated fun (and shopping!). From the Gold Coast Airport, jump on the bus or shuttle to Surfers Paradise, and be sure to get a good night's sleep – you'll need it for a huge day ahead. In this, the theme park capital of the southern hemisphere, the biggest challenge is knowing where to start. Theme park options – all with multiple water rides and roller coasters – include Warner Brothers Movie World and the largest of them all, Dreamworld. Had enough high-octane thrills? Head inland to explore rainforest parks and charming country villages, south to the stylish resort town of Byron Bay, or north into Brisbane for shopping and dining galore.
3.5 hours away: Niue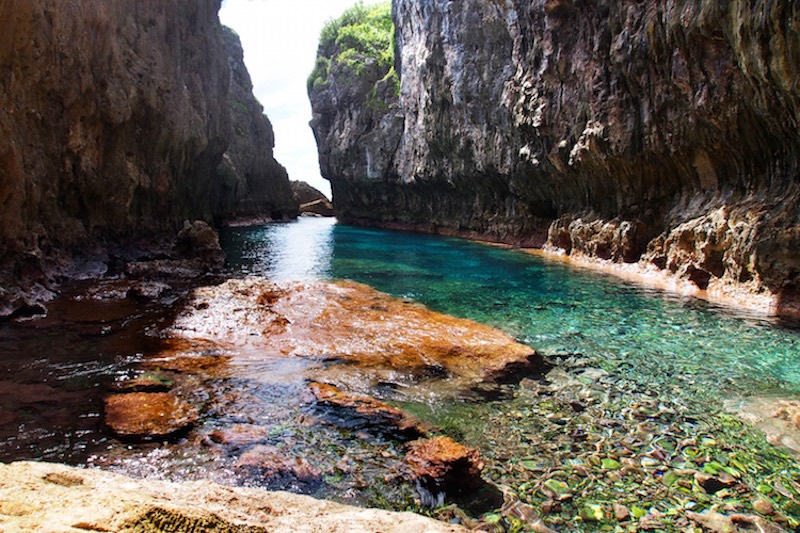 Matapa Chasm, Niue. Photo: Alexia Santamaria
It's one of the world's smallest nations, perched on one of the largest raised coral atolls on Earth. Home to just 1600 people, Niue is like no other Pacific destination, with rugged terrain that rewards any traveller with a sense of adventure. Don't expect sandy beaches galore – there's only a handful. Instead head out, snorkel mask in hand, to explore sheltered pools, spectacular limestone formations and dramatic sea caves. Like Vava'u in Tonga, Niue is a favoured spot for humpback whales to mate and calve during the winter months, often in waters that are surprisingly accessible from the shore. All interactions are closely monitored to ensure safe distances are kept and the whales are not stressed by their human guests. Niue's climate is temperate and dry through the winter; daytime temperatures at this time of year are around 27 degrees.
4 hours away: Samoa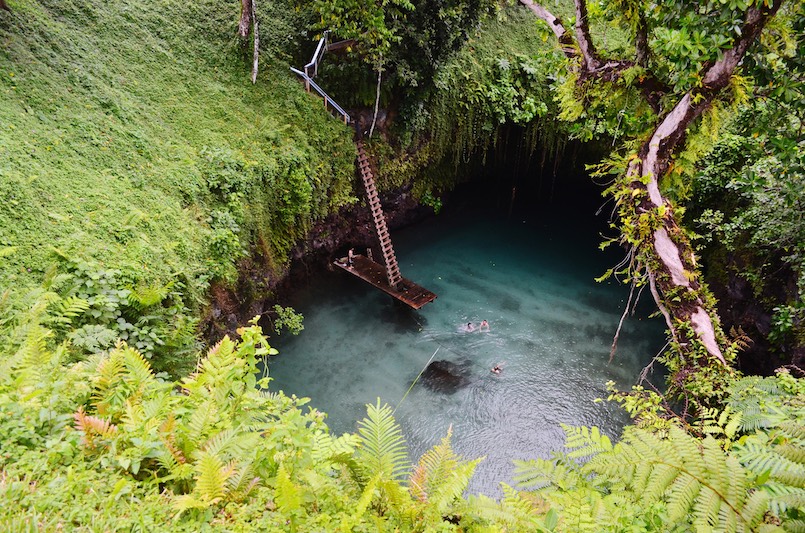 Swimming at the To Sua Ocean Trench, Samoa. Photo: Getty Images
If it's total relaxation you're after, make a beeline straight for Samoa. The coastline of this famously friendly destination is dotted with beach resorts – most featuring traditional fale accommodation – and you could easily spend a week here on a sunlounger, looking out over perfect white sands and calm blue waters. Samoa doesn't have much in the way of nightlife, but it's ideal for a lazy beach holiday, featuring the odd excursion to Instagram-worthy natural wonders like the To Sua Ocean Trench, a 30m deep swimming hole surrounded by bush and accessible only by ladder (or, at high tide only, by a brave leap from the cliff top). Hire a car from Apia and take a laidback road trip around Upolu, the main island, or hop on a ferry to Savai'i, the bigger, less-populated island that many call the 'real Samoa'. Like Tonga, temperatures in Samoa stay warm throughout the winter months. Expect highs of around 29 degrees in August and September.
4 hours away: Cook Islands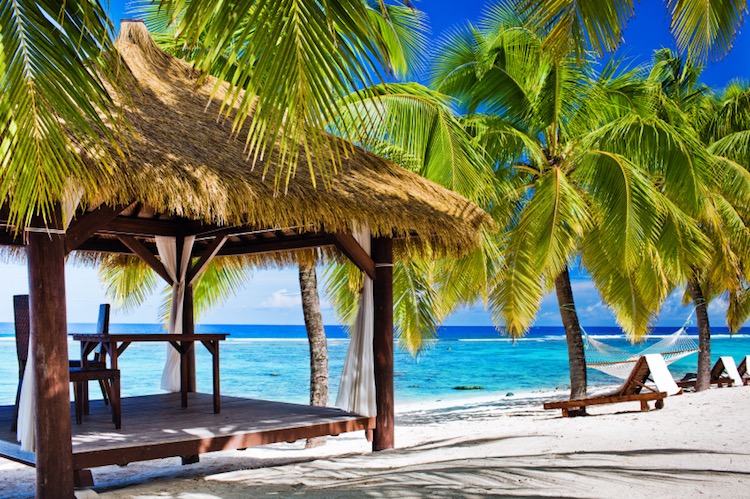 A beach scene in Rarotonga. Photo: iStock.com
The tourist office likes to describe Rarotonga, the biggest of the Cook Islands, as 'one big resort'. That's not to say the island is over run by tourist development. Instead, the message is that this is a beautiful, easy to navigate island where the focus is on simplicity and relaxation (with a little adventure thrown in). Visitors love the way Raro offers all the classic resort attractions – watersports, kid-friendly activities, dining and nightlife – and a Māori culture whose many similarities to New Zealand Māori make its differences all the more fascinating. Beyond Rarotonga, the idyllic lagoon-encircled island of Aitutaki is popular with honeymooners – you'll find the Cook Islands' only over-water bungalows here – and more intrepid travellers can go off the beaten track on islands including Aitu, Mauke and Mitiaro. Wherever you go, you'll be assured a welcome that's as warm as the temperatures: averages in late winter are around 23-25 degrees.
Other Travel Articles You Might Like...