Tue, 02/08/2016 - 4:05pm
Aeroplanes are funny places. They bring together a wide cross-section of society with varying opinions on what constitutes polite behaviour. And no one knows this more than the poor flight attendants who often bear the brunt of less than ideal plane manners.
We interviewed some of them so we could compile a list of do's and don'ts for travelling by plane. This is what flight attendants wish they could tell you, but are too professional and polite to ever be so direct!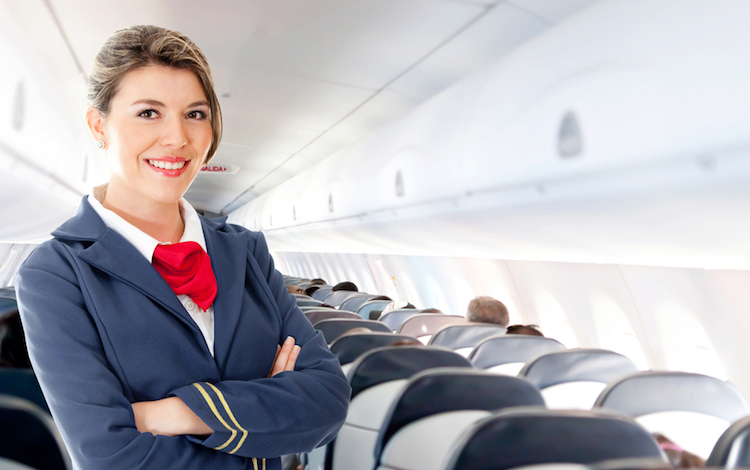 Photo: iStock
What flight attendants told us: PLEASE DO…
Take off your headset when you are talking to us. Communication will be so much easier if you can hear us.
If your child has allergies, bring some of their favourite snacks. There is not a lot we can do if they don't like their gluten/dairy/meat free meal as we only have one option for special meals. It's amazing how many parents ask us to find an alternative when their child doesn't like their special meal, not realising that it's near impossible.
Bring a pen, or even two! You will have to fill in a landing card and we only have so many spare pens on board.
Use the overhead lockers co-operatively and stack your baggage with the realisation that others are going to need to use that space too.
Be aware that alcohol is more powerful when you're on a flight. If you decide to have a drink, do it in moderation as you may feel the effects of alcohol a lot faster at 10,000 metres! And please remain polite with us if you do have too much to drink.
"Please" and "thank you" do go a long way when you're on your feet for so long. A little politeness makes a big difference to our day.
When possible, try and time your trips to the bathroom so they don't coincide with us trying to get the trolley up the aisle and blocking you from your seat.
What flight attendants told us: PLEASE DON'T…
No tantrums over meals please - and we're not talking about the kids! We know sometimes we run out of the meal choice you wanted but unfortunately if we run out we cannot prepare more as we are given a certain amount of each meal choice.
Please don't change your children's nappies in the seat; there are change tables in the toilets; this is a courtesy to other passengers. Also, for hygiene reasons, please don't hand us dirty nappies or used sick bags as we pass by with the carts. Unfortunately, this happens more often than you think!
With all the different grades of seating available, please don't change seats without asking first. It makes it very difficult to know who has paid for a meal or movies and who hasn't, and you could miss out on your special meal as well.
Please don't bring carry-on luggage you can't lift in to the overhead locker yourself (of course this doesn't apply to pregnant, injured or disabled people, the elderly and kids). If you can't get your bag into the overhead locker yourself then it is too big/heavy to be on board.
Please treat us the way you would like to be treated – with courtesy and respect. We all have lives and families and friends outside of this job, and are a lot more like you than you might think…
Other Travel Articles You Might Like...