Don't Miss A Thing: The Ultimate Three Week Europe Itinerary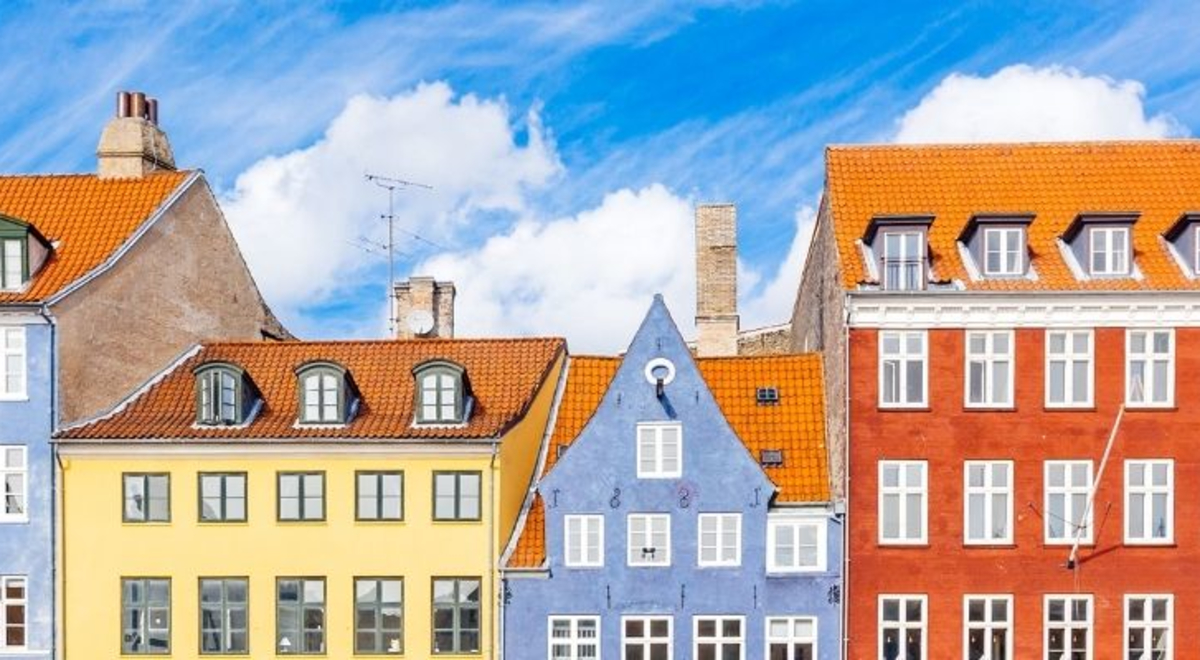 ---
---
You've got three weeks in the UK and Europe – how are you going to spend them? Three weeks might seem like a long time, but believe us when we say that you could spend a lifetime travelling around this part of the world and there would still be more places to see, food to try and experiences to have.  
Luckily, we're here to help you see as much as possible in the time you've got! Here are our top three UK and Europe itineraries to give you some inspiration. Pick your favourite one or stitch them all together to create the ultimate UK and Europe trip. It's entirely up to you! 
---
Itinerary One: UK and Europe 
Dublin, Ireland 
Day 1 to 3 
Where better to start your adventure than the friendly city of Dublin? Visit the Book of Kells at Trinity College Dublin for a dose of history and follow it up with a trip to the Guinness Storehouse. It's the perfect place to learn all about Ireland's most iconic beverage!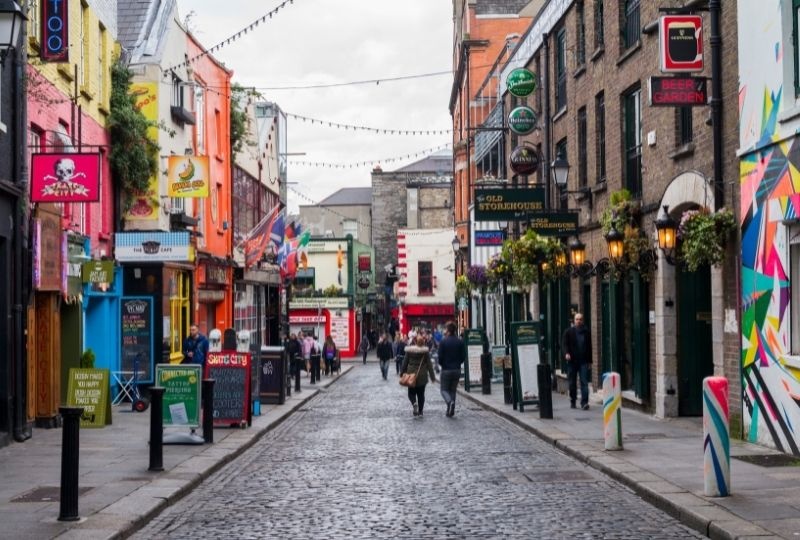 Edinburgh, Scotland 
Day 4 to 5 
Next up is Edinburgh, Scotland's stunning capital! Walk the cobbled Royal Mile, hike Arthur's Seat or explore Scotland's intriguing history at Edinburgh Castle and the Palace of Holyroodhouse. The city is full of historic sites to explore. If you're visiting in August, make sure to check out the famous Edinburgh Festival Fringe.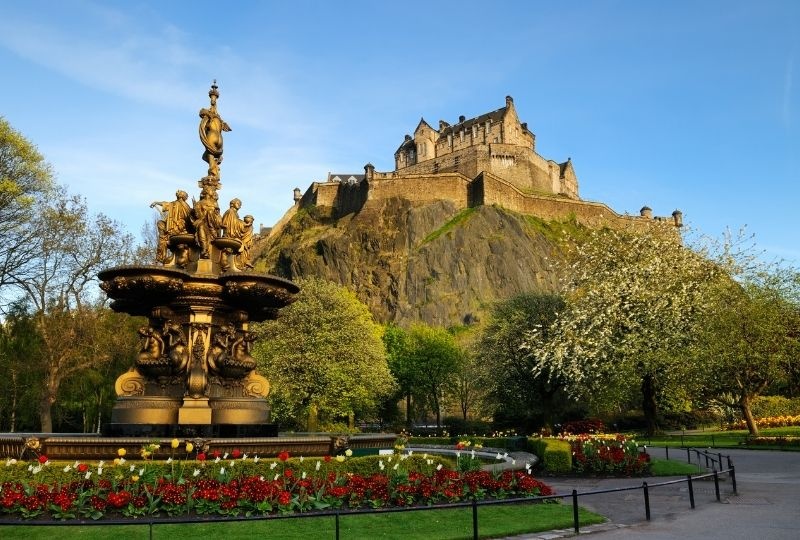 London, England 
Day 6 to 8 
Journey south and get ready to immerse yourself in the hustle and bustle of London life. Catch a theatre performance in the West End and explore the many incredible (and often free) world-class museums London has on offer. You'll also want to visit all the iconic landmarks like Buckingham Palace, Westminster Abbey, St Paul's Cathedral and Trafalgar Square.  
London is home to lots of incredible parks and green spaces that shouldn't be skipped! Pack a picnic and head to Greenwich Park, Battersea Park, Kensington Gardens or Regent's Park. You'll forget you're in the major, metropolitan city of London.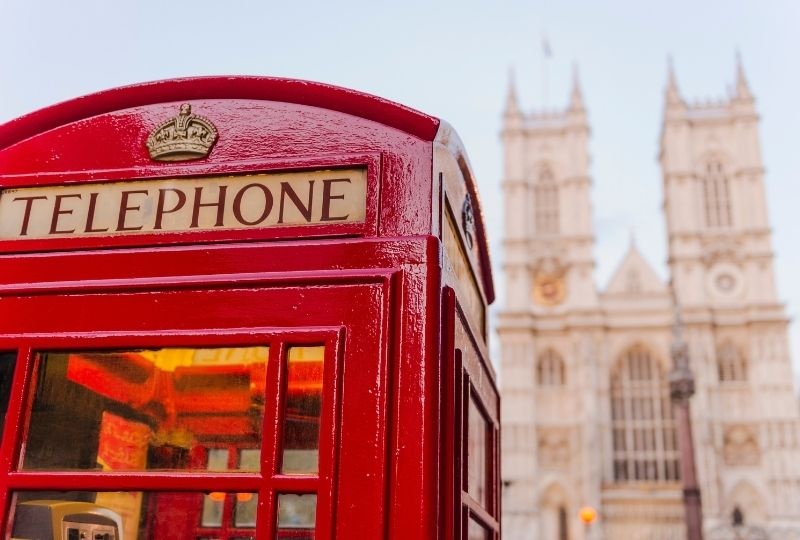 Paris, France 
Day 9 to 11 
Wave goodbye to the United Kingdom as you cross the Channel and arrive in Paris. Climb the Eiffel Tower, walk along the Seine and pay a visit to da Vinci's Mona Lisa at the Louvre. For something different, explore the charming, cobbled streets of the Montmartre district. Oh, and don't forget to allow plenty of time for bread, cheese and croissants while you're there!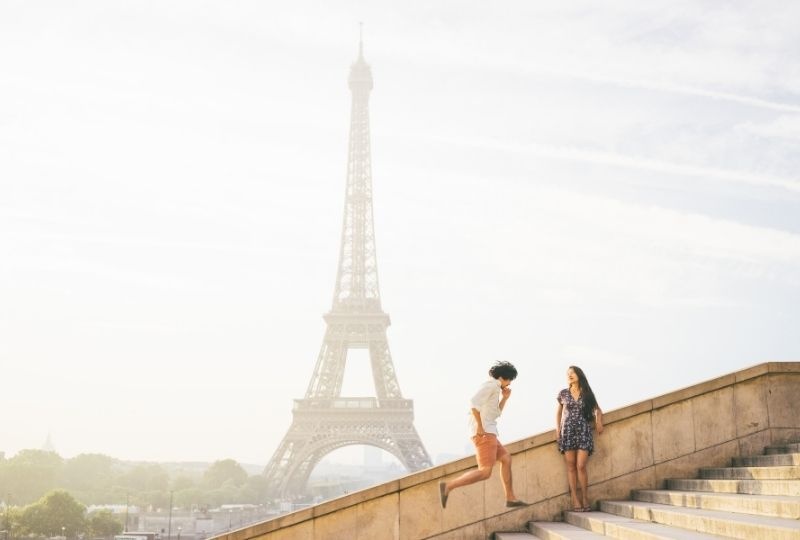 ---
RELATED: 40 Best Destinations in the World
---
Amsterdam, the Netherlands 
Day 13 to 14 
Next stop, the Netherlands! We'd recommend visiting the Rijksmuseum and the Van Gogh Museum for a bit of culture while in Amsterdam. Or spend some time at the Anne Frank House to learn more about this incredible young girl's story. Rent a bicycle to explore the city like a local and make time to try some poffertjes, or Dutch pancakes.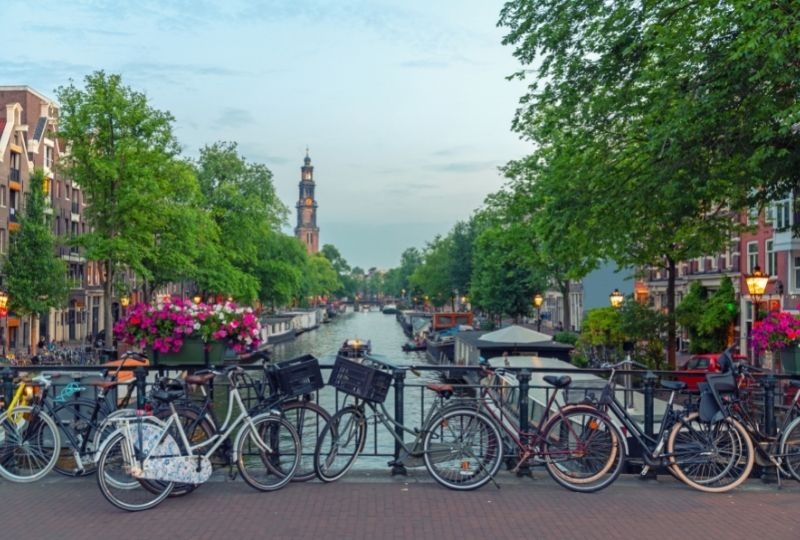 ---
RELATED: 40 Travel Must-Haves According to our Experts
---
Berlin, Germany 
Day 15 to 16
Immerse yourself in history at the East Side Gallery, once part of the Berlin Wall and now a 1.3km long art installation, and the Memorial to the Murdered Jews of Europe. Keen to get outdoors? Pay a visit to Tempelhofer Feld for something different! It's an abandoned runway-turned-city park. And don't leave Berlin without sampling some of Europe's best kebabs.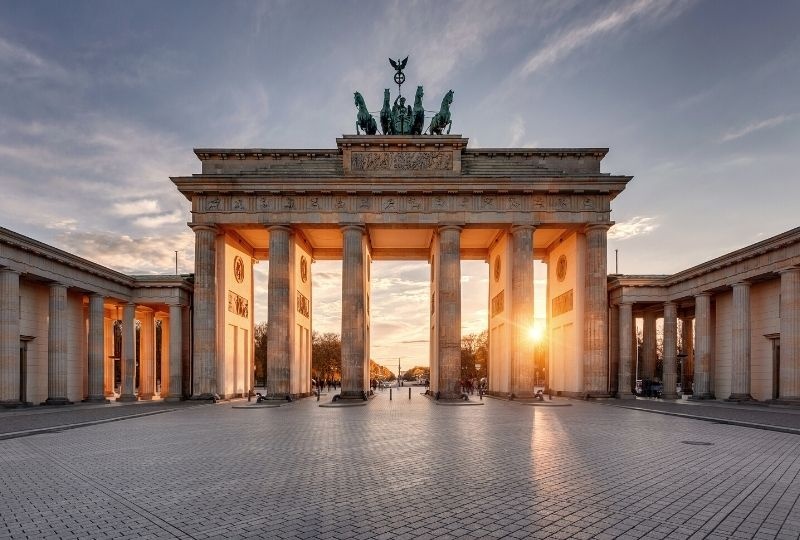 Prague, the Czech Republic 
Day 17 to 18
From Berlin to Prague! Lose track of time admiring the famous Prague Astronomical Clock in Old Town Square or take a stroll across the striking Charles Bridge. Prague Castle is another attraction that you won't want to miss. The castle dates all the way back to the 9th century.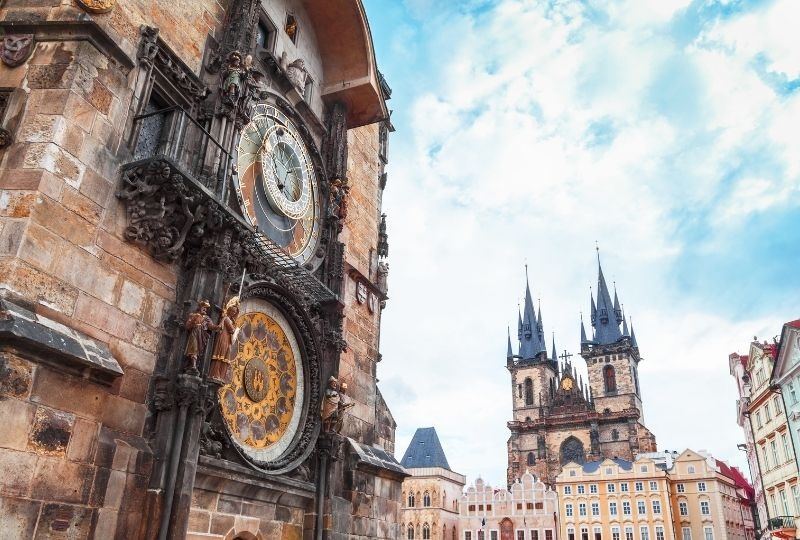 Salzburg, Austria 
Day 19 to 20
Next stop on your Europe itinerary is the charming city of Salzburg. Visit the Getreidegasse, Mozart's birthplace and now a bustling shopping street, or head to Hohensalzburg Fortress, one of Europe's largest medieval castles. Fan of the Sound of Music? See the sights of Salzburg made famous by the movie on a guided tour.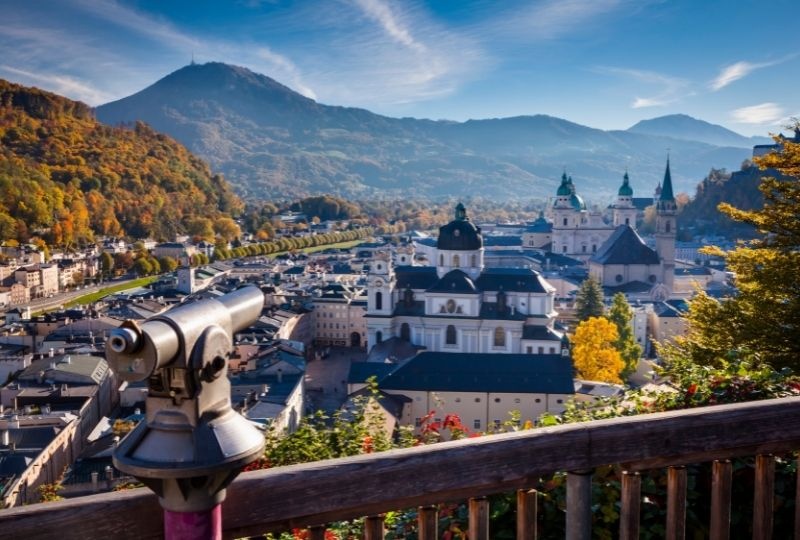 Zermatt, Switzerland 
Day 20 to 21
Onwards to the Swiss Alps! Go skiing, take in the views and explore an enchanting glacier palace at the Matterhorn Glacier Paradise, Europe's highest mountain station. A visit to Zermatlantis, the Matterhorn Museum, is perfect for those looking to find out more about the history of the famous Swiss landmark. 
Switzerland is also a great place to experience some of the best train travel in the world! Try the Jungfrau Railway and journey to the highest railway station in Europe. It's a good idea to book your train tickets in advance. You can also reserve a seat to make sure you get a great view while on board.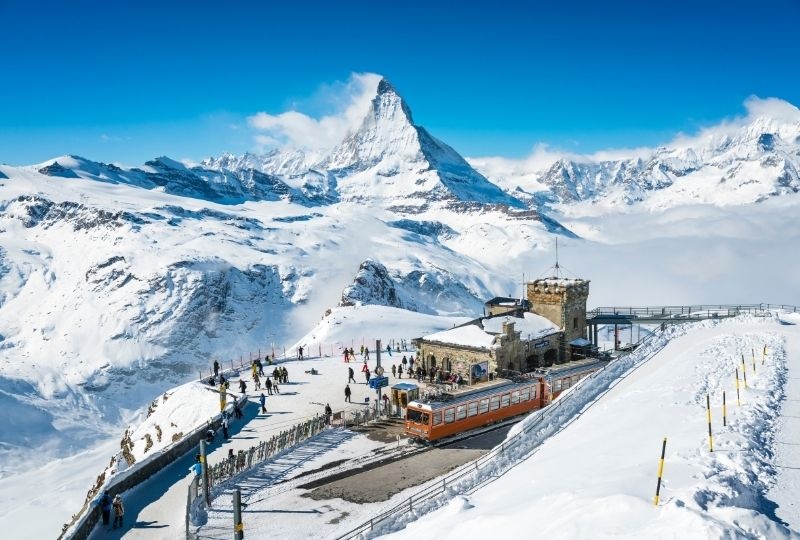 ---
RELATED: Paris to Rome by Rail
---
Itinerary Two: Europe 
Barcelona, Spain 
Day 1 to 3
Admire the distinct architecture of La Sagrada Familia, Barcelona's famously unfinished basilica, or the colourful ceramic designs decorating Park Güell. Authentic Spanish paella and tapas are also a must while visiting Barcelona.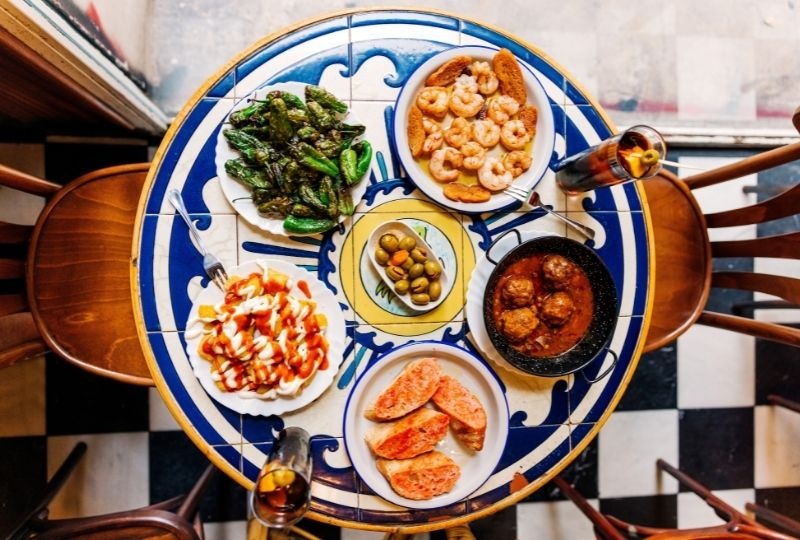 ---
RELATED: Island Hopping the Azores, Portugal's Hidden Gem
---
Rome, Italy 
Day 4 to 6
Hopefully you've been practising your Italian because the next stop on our travel itinerary is Rome! Be transported back to the time of gladiators with a visit to the Colosseum. The Trevi Fountain and the Pantheon are also incredible landmarks that you'll want to tick off the bucket list.  
Spend a full day exploring Vatican City if you can! From the Renaissance architecture of St. Peter's Basilica to Michelangelo's incredible painting ceiling in the Sistine Chapel, the world's smallest city is sure to leave a big impression.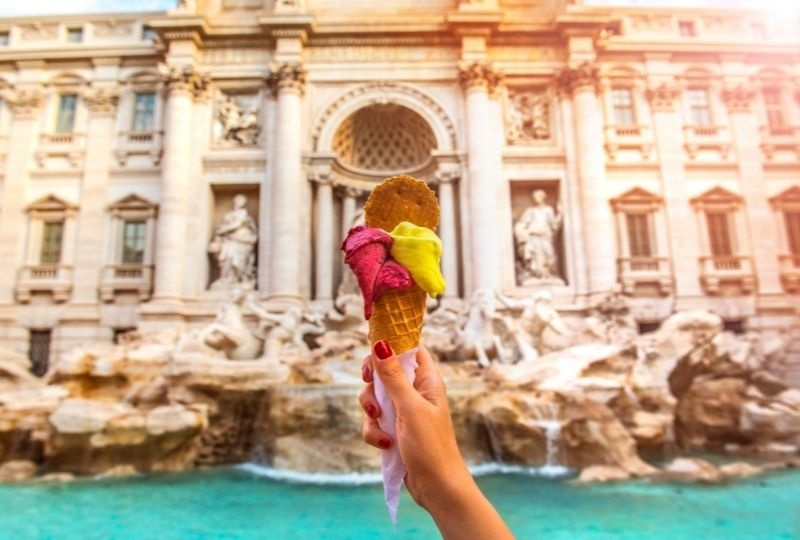 ---
RELATED: Under a Tuscan Sun, a Week in Lucca, Italy
---
Venice, Italy 
Day 7 to 9
The second Italian stop in this Europe itinerary is Venice, the famous 'floating city'. Known for gondola rides on the Grand Canal, the imposing St. Mark's Basilica and Doge's Palace, Venice is sure to keep you busy.  
Make sure you try the seafood and explore the colourful Burano neighbourhood while you're there. And if bridges are your thing, don't miss the Rialto Bridge and the Bridge of Sighs. Both are hundreds of years old and bursting with history!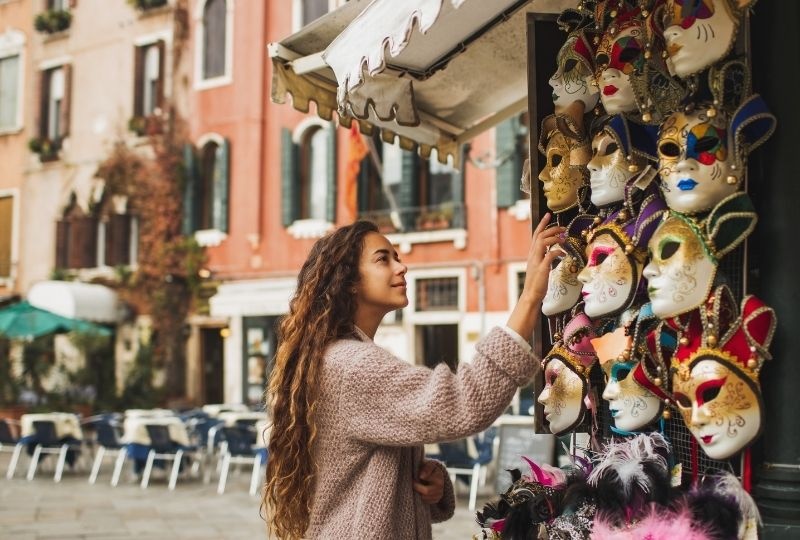 Zagreb, Croatia 
Day 10 to 11
Your adventure continues with a stop in the Croatian capital of Zagreb! This often-overlooked destination is full of museums, galleries and cultural attractions to explore. Check out King Tomislav Square, a beautiful green space found in the city centre, St. Mark's Church and the Cathedral of Zagreb. For those looking for quirkier experiences, pay a visit to the Museum of Broken Relationships – an entire museum dedicated to failed romantic relationships!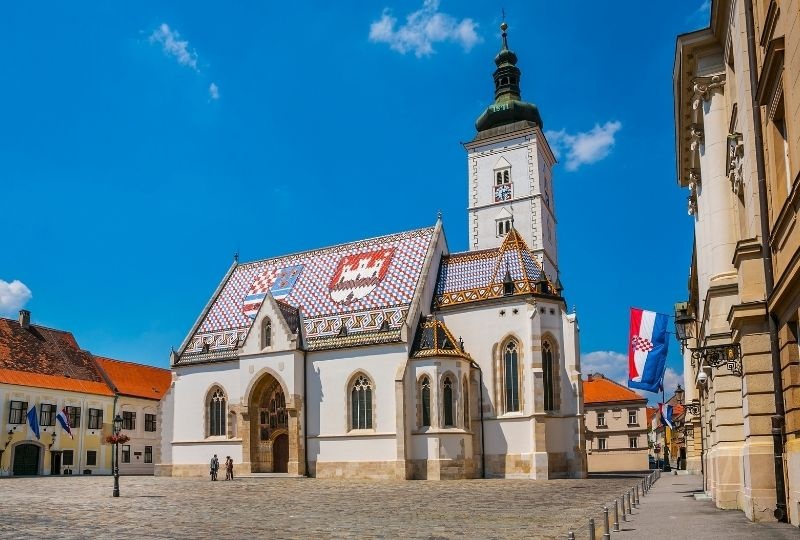 Budapest, Hungary 
Day 12 to 14
From the imposing Hungarian Parliament Building and Buda Castle to views of the Danube River. Hungary's major city of Budapest has something for every traveller! Relax and let your worries wash away with a visit to the Széchenyi Thermal Bath or be moved by the Shoes on the Danube Bank memorial honouring the Jews who were killed there during World War Two.  
Listed as a UNESCO World Heritage Site, make sure you save some time to wander Budapest's beautiful streets. Sampling some local delicacies, like Kürtőskalács (a delicious, sweet treat) and goulash, is also highly recommended!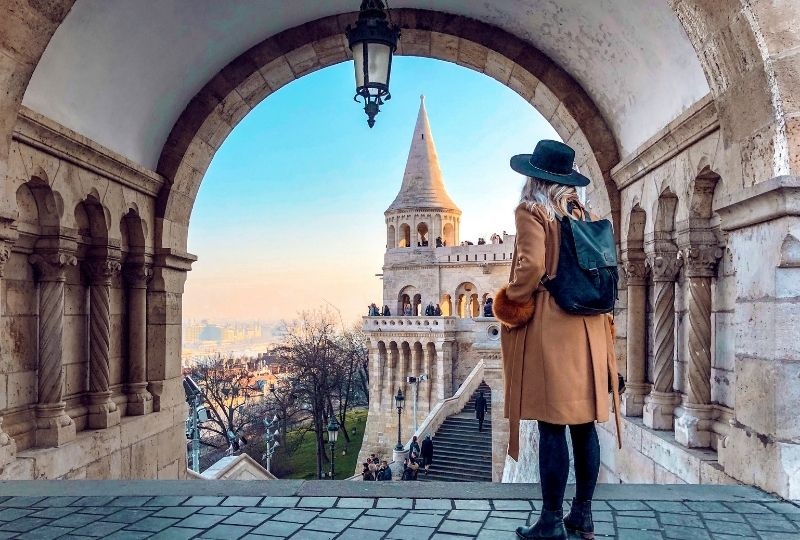 Athens, Greece 
Day 15 to 18
Next up on our three-week Europe itinerary is Athens, the birthplace of modern democracy and Western civilisation. Once one of the world's most influential cities, Athens is full of ancient monuments to marvel at, like the Parthenon and the Panathenaic Stadium. Don't miss the National Archaeological Museum and the Acropolis Museum to take in that Greek history before fuelling up on souvlaki, moussaka and gyros!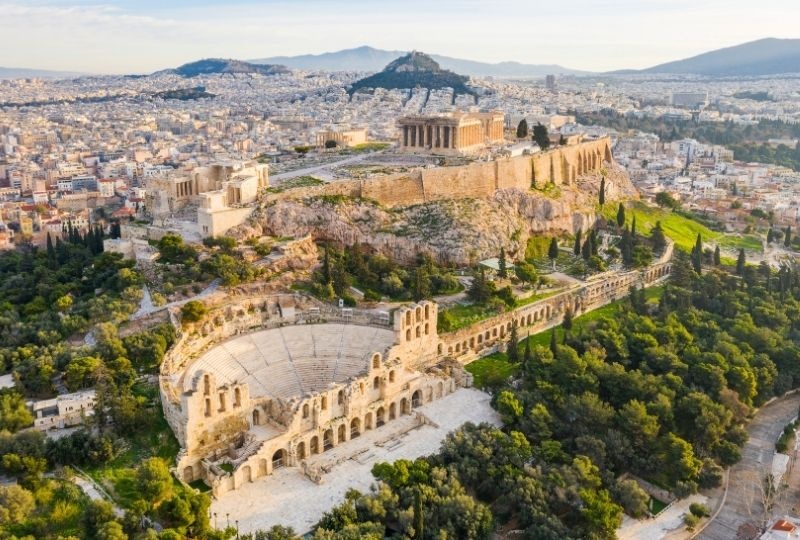 Istanbul, Turkey 
Day 19 to 21
This adventure ends in Istanbul, a major city in Turkey and well worth a visit! Don't miss the iconic Blue Mosque, also known as the Sultan Ahmed Mosque, Hagia Sophia and the Galata Tower. And no trip to Istanbul would be complete without a wander through the Grand Bazaar, one of the world's biggest and oldest covered markets! It's the perfect spot to pick up some unique Turkish souvenirs for your family and friends back home.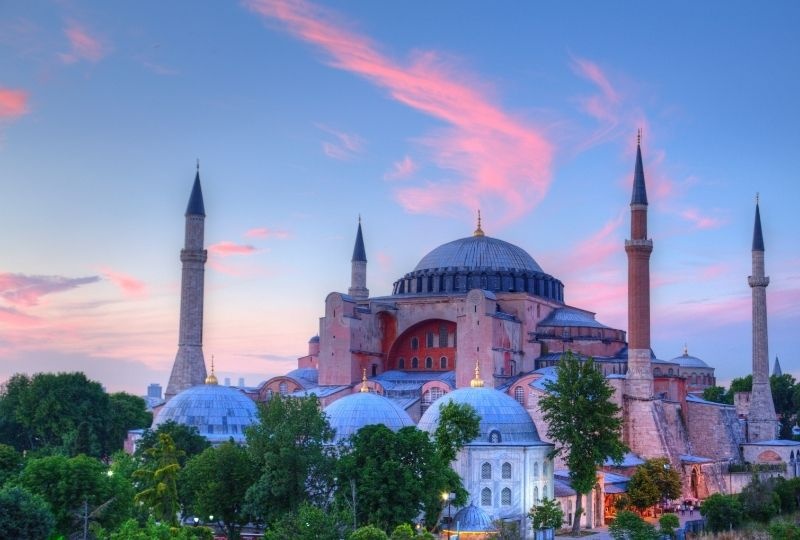 ---
RELATED: Top 5 Reasons to Visit Greece
---
Itinerary Three: Scandinavia 
Copenhagen, Denmark 
Day 1 to 2
Our third itinerary starts further north, in chilly Copenhagen! Don't miss Tivoli Gardens, one of the oldest amusement parks in the world, or the famous Little Mermaid statue. Do as the locals do and get around by bicycle, eat in some of the world's best-hatted restaurants and explore Freetown Christiania, the self-governing community in the heart of the city.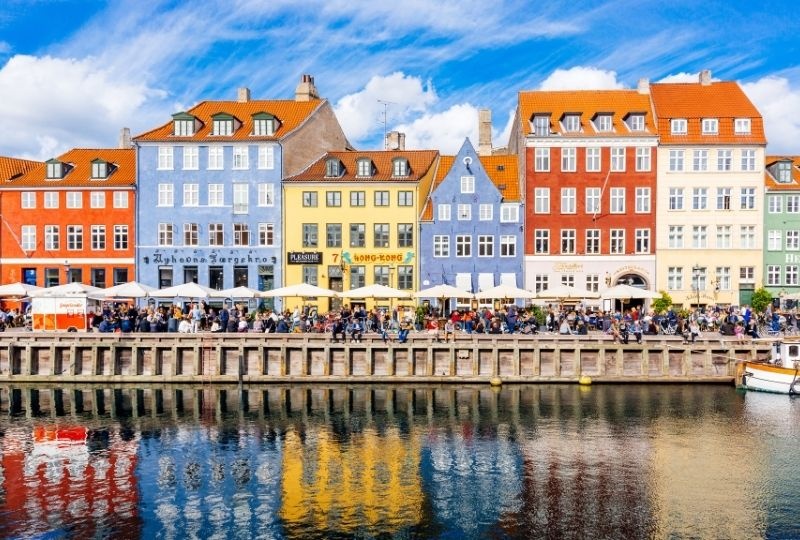 Stockholm, Sweden 
Day 3 to 4
Next stop, Sweden! Immerse yourself in culture by exploring the narrow, cobbled streets and impressive historic buildings of Gamla Stan, Stockholm's Old Town. After you're done there, head to the Vasa Museum for the chance to admire and learn all about the Vasa, a well-preserved seventeenth-century warship. Museum-lovers might also like to check out ABBA The Museum, Stockholm Medieval Museum and the Viking Museum.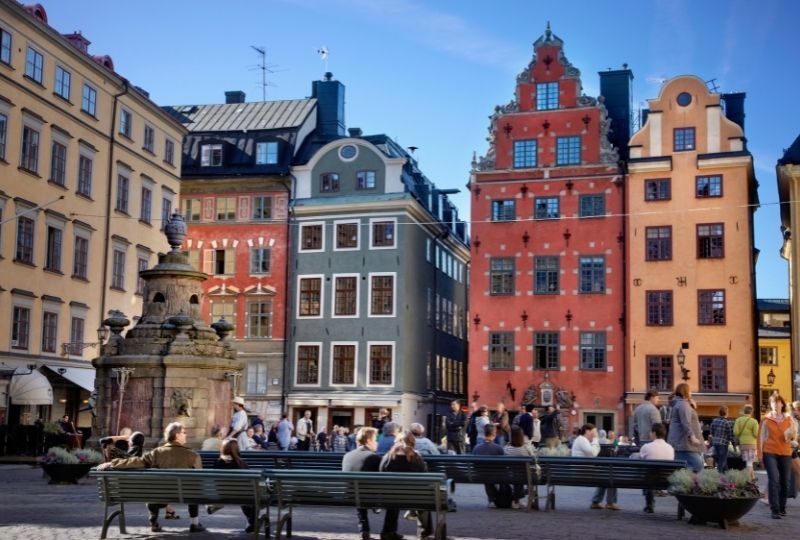 Helsinki, Finland 
Day 5 to 7
Time to visit another major Scandinavian city – Helsinki! Located on the Gulf of Finland in the country's south, Helsinki is the perfect place to unwind for a day or two.
Explore the vibrant Market Square for traditional food options and unique souvenirs paired with striking views out over the South Harbour. In winter, you'll find heated café tents waiting to keep you warm while you enjoy your hot chocolate or coffee and soak in the atmosphere! Feeling adventurous? Take a ferry out to the UNESCO World Heritage Listed Suomenlinna Fortress, an eighteenth-century island fortress.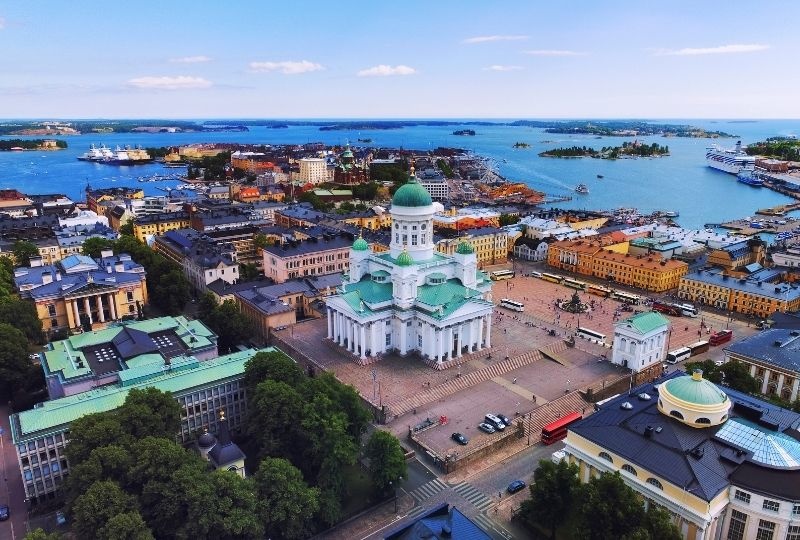 Rovaniemi, Finland 
Day 8 to 11
Onwards and upwards! Rovaniemi, the capital of Lapland, is the next stop on this three-week itinerary. Known as the Official Hometown of Santa Claus, Rovaniemi is the perfect place to get into the Christmas spirit – no matter what time of year you visit!  
Spend a full day exploring Santa Claus Village. Meet Santa Claus, hang out with the reindeer and enjoy Christmas-themed Arctic cuisine. And what better time to get started on the Christmas shopping? Oh, and keep your eyes on the skies when the sun goes down in case the northern lights decided to come out and play.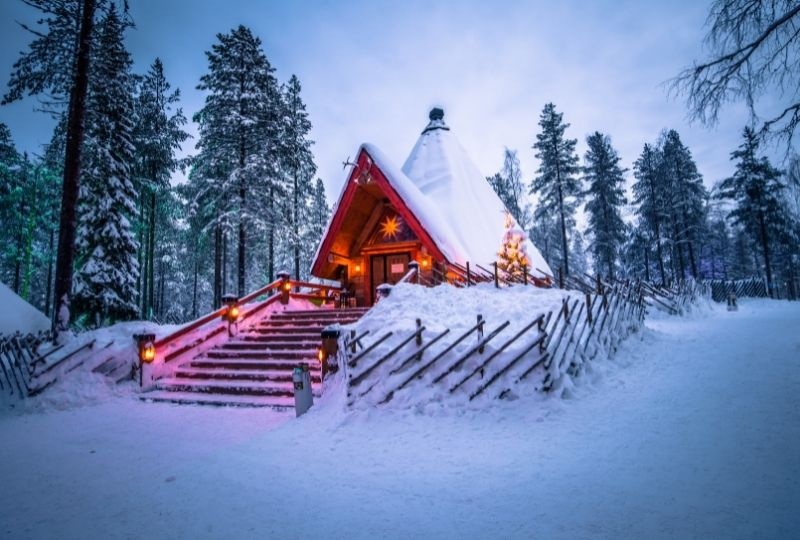 Lofoten Islands, Norway 
Day 12 to 14
Looking for something a little more remote? You'll love this next stop! The natural beauty of the Lofoten Islands dotted along the northern Norwegian coastline is unforgettable. It's also far enough north to experience the midnight sun when visiting in the summer or to search for the northern lights in winter.  
Explore small fishing villages, feast on some of the freshest seafood around or brave the arctic waters (wetsuits definitely required) and go surfing. Yes, you read that right!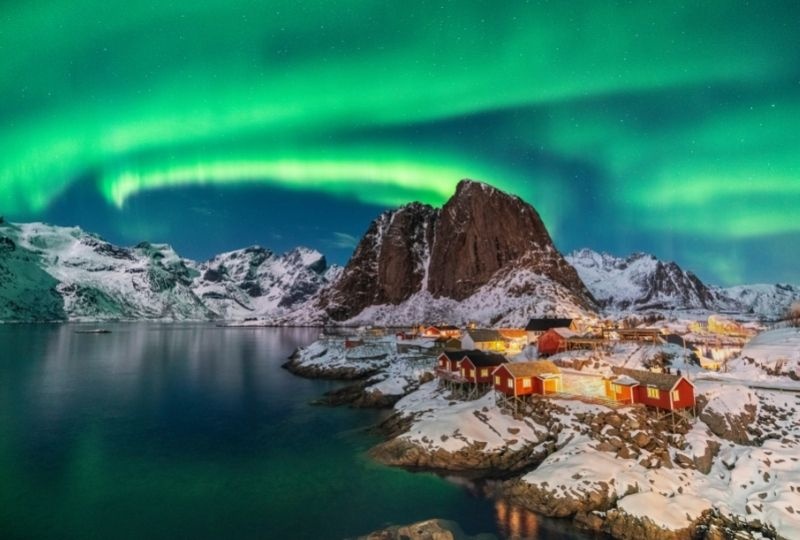 Oslo, Norway 
Day 15 to 17
Time to go to Oslo! Visit the Bygdøy Peninsula for the city's best museums (try the Norwegian Maritime Museum, the Norwegian Folk Museum and the Fram Museum) and incredible hiking trails. 
Visit Akershus Castle and Fortress to learn about Oslo's medieval history. Then, go tobogganing in Korketrekkeren or try Fårikål (lamb and cabbage stew – a Norwegian favourite). No matter how you spend your time here, Oslo is sure to keep you busy!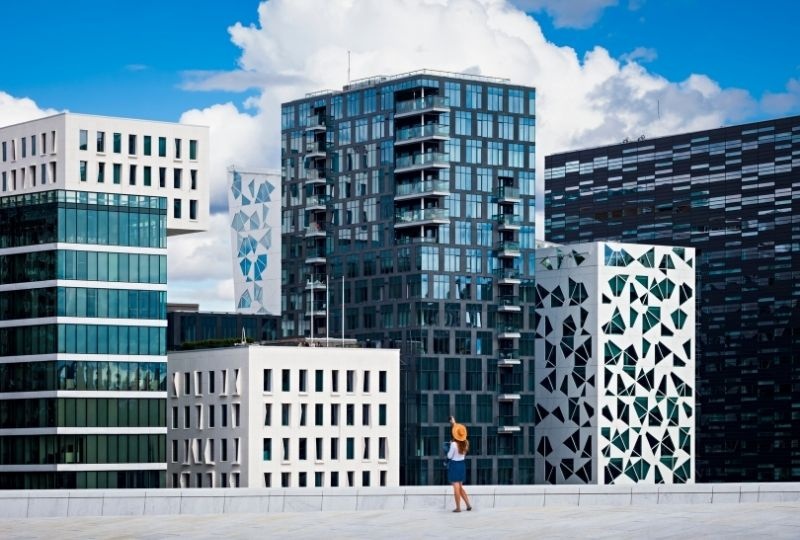 Reykjavik, Iceland 
Day 18 to 21
The last stop on this epic three-week adventure is the charming city of Reykjavik! Admire the striking architecture of Hallgrímskirkja church and be sure to check out the famous Sun Voyager sculpture. You'll also want to make time for a mosey down Laugavegur, Reykjavik's main shopping street, for souvenirs and a coffee. 
There are lots of incredible day trips (or multi-day trips if you have the time) that depart Reykjavik and explore other attractions in Iceland! Try planning a day trip to the Snaefellsnes Peninsula, Thingvellir National Park, the Blue Lagoon or Geysir.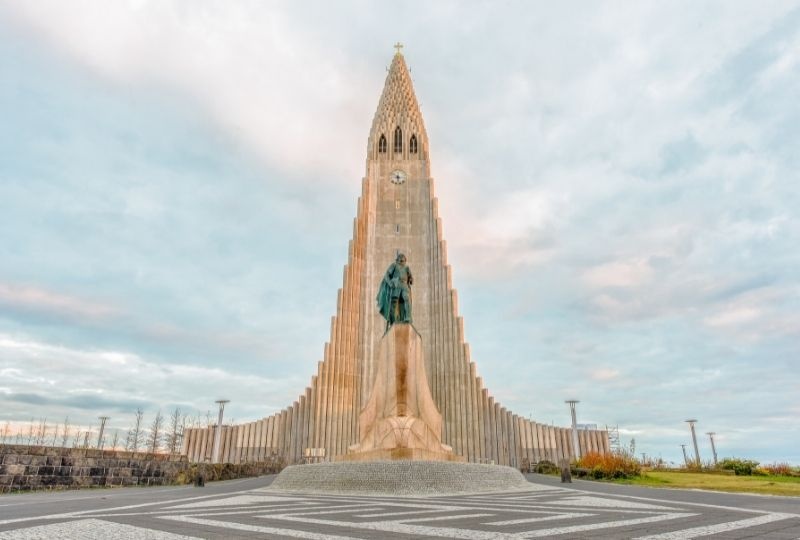 There are so many ways to enjoy your trip to Europe or the UK. Be inspired by the itineraries above or plan your own travel itinerary. However you choose to spend your weeks in Europe or the UK, you're sure to make memories that will last a lifetime.  
---
Ready to start planning a UK or European adventure? Check out our deals here!
---