Bali Holidays
The Australian band 'Redgum' sang in 1984, ...You can't impress me 'cause I've been to Bali too... Have you?
Discover the breathtaking beauty of Bali
Holidays in Bali are the first encounter with Indonesia for many travellers. Of the 17,500 islands that comprise this nation – Bali stands out. Whether you want a beach break, spiritual retreat, jungle trek or nightlife to keep you buzzing for days, Bali delivers. A tour of Bali reveals a destination fringed by a combination of white and black sand beaches, whose tropical waters lure surfers, swimmers, snorkellers and divers from around the world. Coastal accommodation is abundant and whether your pockets are deep, or more often home to lint, there's packages to suit you here.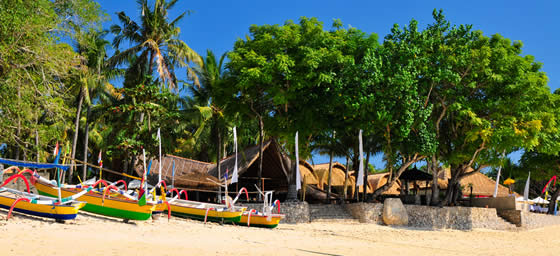 Kuta is a clubbing and social whirl and nearby Seminyak is a luxury hub. Ubud is the cultural and artistic centre of the island. One of Ubud's best-known attractions is Goa Gajah, 'Elephant Cave', which in 1995 was named a UNESCO World Heritage Site. Ibu Oka, one of Bali's most popular restaurants, is here too. Be primed for a literal and spiritual feast here when you're done with the beach. Just don't follow the song and leave your camera in the airport bar; that's the proof – you've been to Bali too.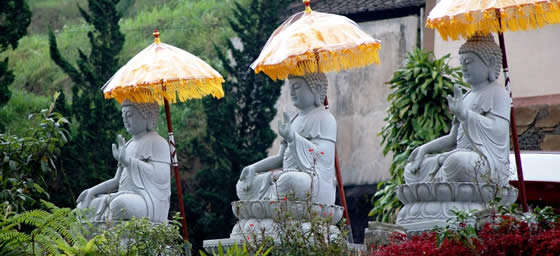 Bonus: You pay for 6 nights and get 1 night FREE (travel 01-10 Sep, 03 N...

7 nights

departing

01-10 Sep, 03 Nov-10 Dec 14. ...

from

$

889

*

Bonus: You pay for 5 nights & get 2 nights FREE

7 nights

departing

03 Nov-10 Dec 14. Need mo...

from

$

1,319

*
Get a quote or simply find out more about this holiday...
Are travel experts
Are based in New Zealand
Will tailor itineraries to meet your needs
Can find exclusive packages to save you money