Mon, 01/07/2019 - 2:31pm
Tucked away in the north-west corner of Fiji is a piece of hidden Pacific island treasure. The Yasawa Islands are a volcanic archipelago renowned for their natural rugged beauty, pristine white beaches, and warm turquoise waters. The popular Northern Yasawa Islands Cruise from Captain Cook Cruises is the ideal way to explore this stunning part of Fiji. You'll visit a different island each day, meaning no part of your Northern Yasawa Islands Cruise will be the same.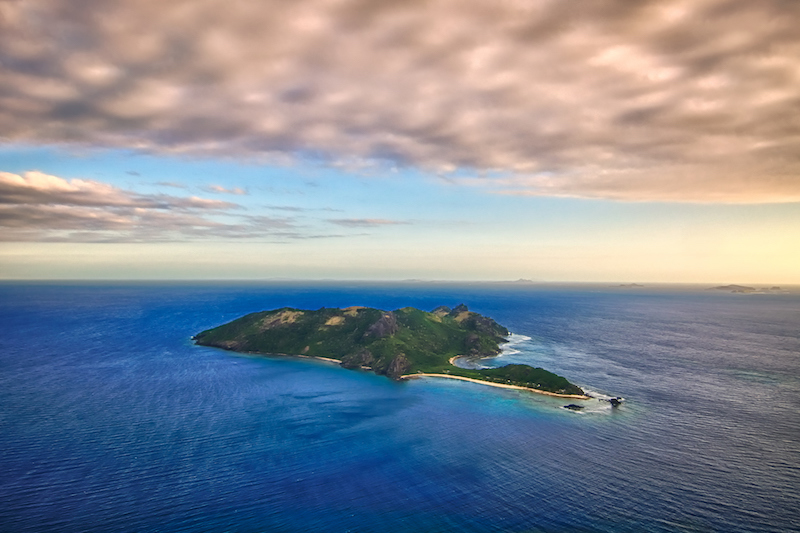 The Yasawas are a stunning chain of volcanic islands (Getty Images).
Travel in style on the MV Reef Endeavour
With a maximum of just 130 passengers, this four-night cruise aboard the MV Reef Endeavour is an intimate and personal way to discover some of the South Pacific's most stunning scenery. Because the MV Reef Endeavour is a smaller cruise ship, it's able to negotiate remote islands and shallow bays that larger cruise ships can't, giving guests a unique Fijian travel experience.

Leaving from and returning to Port Denarau Marina, you'll travel in style and comfort as you visit some of Fiji's most picturesque islands, experience traditional Fijian culture and enjoy a variety of exciting island activities.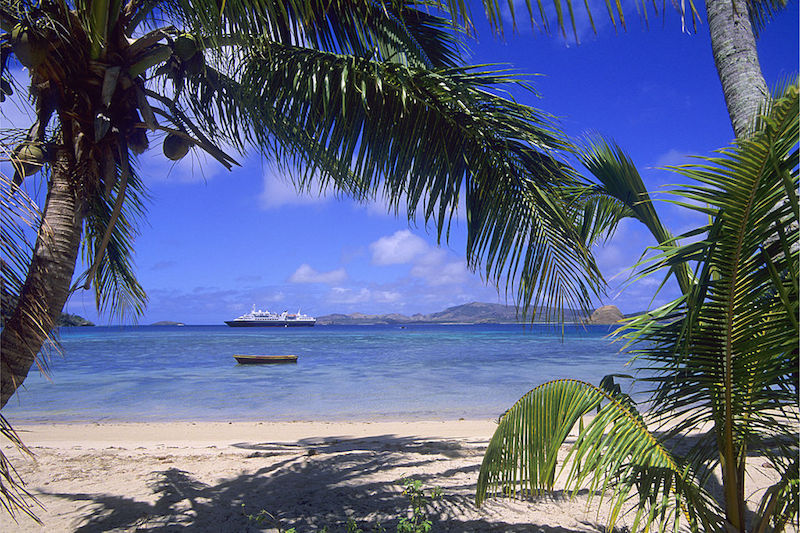 The best way to explore the paradise of Fiji's Yasawa Islands is by boat (Getty Images).
Choose from a variety of accommodation
The onboard luxuries of the MV Reef Endeavour begin below deck. There's an excellent choice of guest rooms over three accommodation levels, from the luxurious Tabua Suites to the compact and charming Porthole Cabins. Families are also well looked after, with a choice of interconnecting staterooms and cabins.

Each of the 63 rooms comes with all the modern comforts you need, like private ensuites, air conditioning, and daily room servicing. Staterooms and suites open onto the outside deck, which is the perfect place to watch the sun set on another idyllic day in tropical paradise.
Onboard meals and entertainment
You'll be so busy on the MV Reef Endeavour, you'll never want to leave. There are plenty of leisure activities for guests, so you can swim in the freshwater pool, relax in one of the two spas or, if you're feeling more energetic, check out the mini-gym. For those seeking peace and solitude, there's a day spa, a library, and a sun deck to lie back and soak up the natural beauty of the Yasawa Islands from the ship.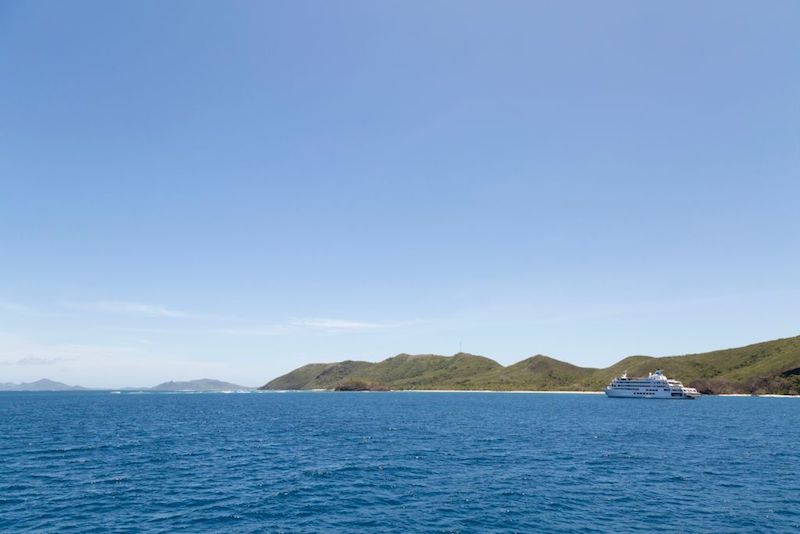 The smaller cruise ship provides access to the island's bay and beaches that bigger ships don't offer (Getty Images).
Children will adore the Kids Club, which is available throughout the day to entertain children aged 5-9 years with a variety of fun activities and events.

If you're looking for something a little livelier, there's a variety of musical and cultural entertainment for guests. Don't miss the Gala Captain's Dinner on the first evening or the music quiz on the final night, while kids big and small will love the classic Crab Racing event. There are two bars, two lounges and a dining saloon, which means you'll never go hungry or thirsty. The cruise includes all meals, and the food is fresh, delicious and locally sourced.

But wait, there's more! Because the MV Reef Endeavour has a resident marine biologist to teach guests about the Yasawa Islands environment. It's a brilliant way to learn more about the stunning setting, and you'll appreciate the importance of protecting this precious part of the world. You'll also get a chance to see the coral gardens and marine wildlife up close, thanks to the glass-bottomed boat that gives guests a look under the sea.
Delight in the Yasawa Islands
The attentive Captain Cook Cruise staff will take care of all your planning worries, organising unique experiences such as guided island, school and village tours. You'll visit the exclusive Tivua Island with its white sandy beaches, Brothers Island to swim and snorkel, and Naviti Island, where you'll enjoy a traditional Fijian feast (lovo) and cultural performance (meke).

One of the most memorable stops is at Sawa-i-Lau on Yasawa Island, home to the famous limestone caves featured in the legendary 1980 movie Blue Lagoon. Created by the island's volcanic and tidal forces, the caves are a magical place to explore and a swim in the stunning aquamarine waters is a must. Afterwards, take a hike through the island's lush rainforests, and climb to the peak of Mt Tamasua for an extraordinary view.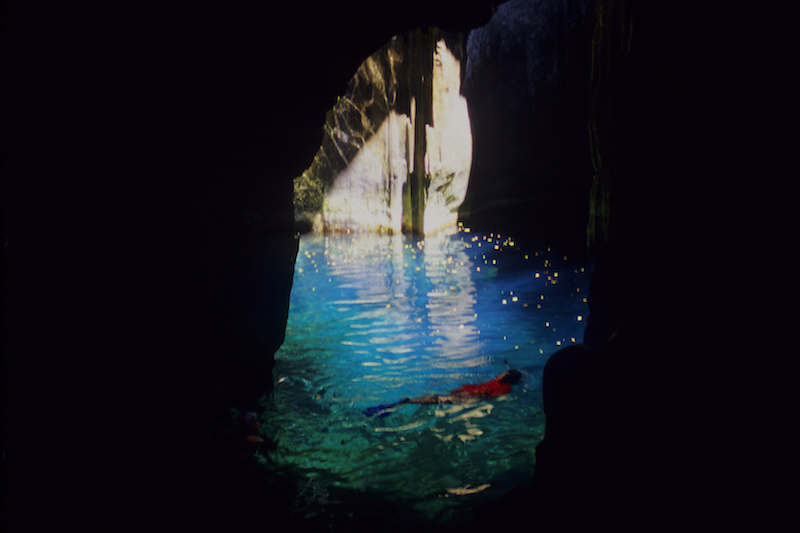 Swim inside the famous caves of Sawa-i-Lau (Getty Images).
Another stop is Drawaqa Island, where you can do a dive. Snorkelling in these pristine waters is also a wonderful way to discover the coral reefs and marine life. You could also explore a new shipwreck, Raiyawa, during your visit to Tivua. After being taken out of commission, cleaned and run through an extensive safety check, the dive site now harbours a stunning marine ecosystem.

Yasawa Islands' beaches often appear in Fiji's 'best beach' lists, and with good reason. You'll have plenty of opportunities to delight in these stunning stretches of white sand, and the palm-fringed beaches of Naviti Island are spectacular all year round.

The Northern Yasawa Islands Cruise may be a short trip, but the adventurous cruise takes you closer to the beautiful environment, giving you an experience and memories that will stay with you long after you leave Fiji.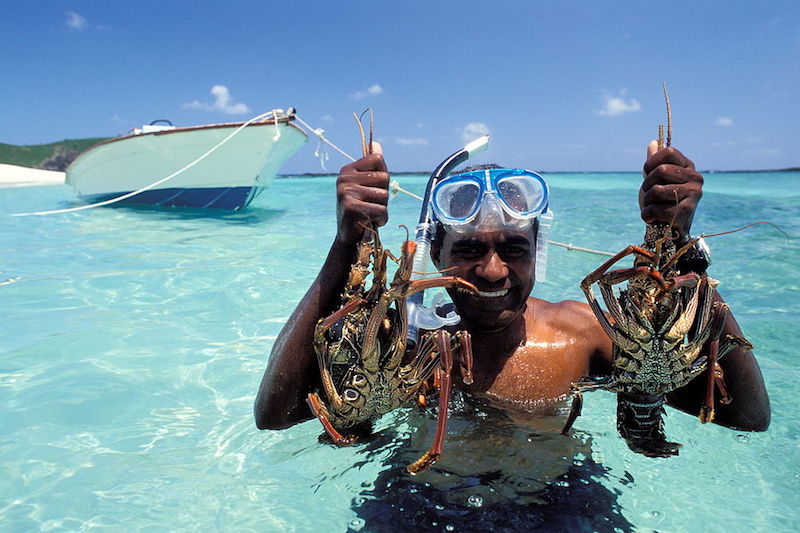 Explore the amazing underwater marine environment of the islands by snorkel, dive tank or glass bottom boat (Getty Images).
Other Travel Articles You Might Like...