Fri, 11/02/2022 - 4:32pm
Wellington is famous for being one of the rainiest places in New Zealand. But despite its usual grey weather, windy Welly is also a fun time! If you're planning a holiday to this cool little capital but are unsure of what to do in case it starts to pour down, here is a list of our top fun (and some free) things to do in Wellington on a rainy day.
1. What can I do in Wellington when it's raining?
Visit Te Papa Museum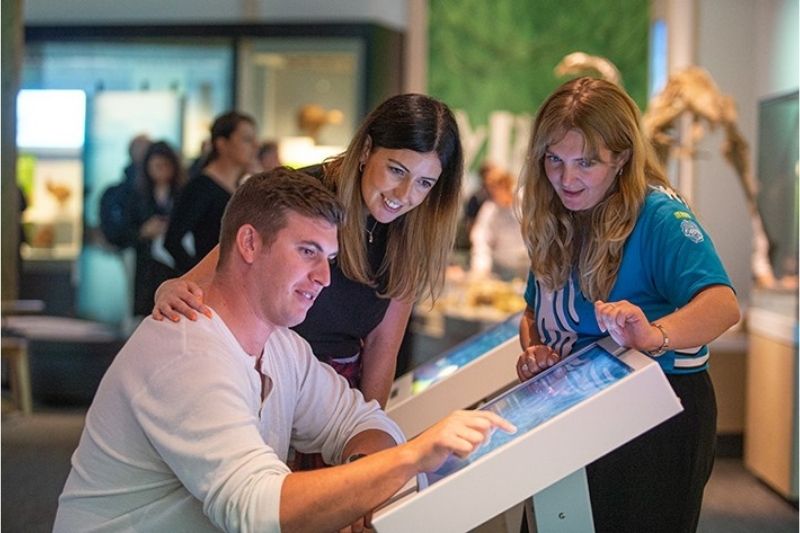 Visitors on a tour of Te Papa, 2020. Image credit: Photo by Jeff McEwan. Te Papa.
New Zealand's interactive national museum Te Papa is a must-visit in Wellington and even more enjoyable on a rainy day! Its name directly translates to 'container of treasures' and it's easy to see why. There, you can spend hours learning about the rich heritage of New Zealand: its wildlife, culture, history and more!
The interactive museum offers in-depth informative experiences and is a great time for all ages, which makes it one of the best family activities in Wellington. Te Papa is free for everyone and is open every day from 10am to 6pm except on Christmas day. However, if you're short on time you can also opt for one of the paid guided tours: introducing Te Papa, Māori Highlights or the Twilight Express tour.
Eat at Capital Market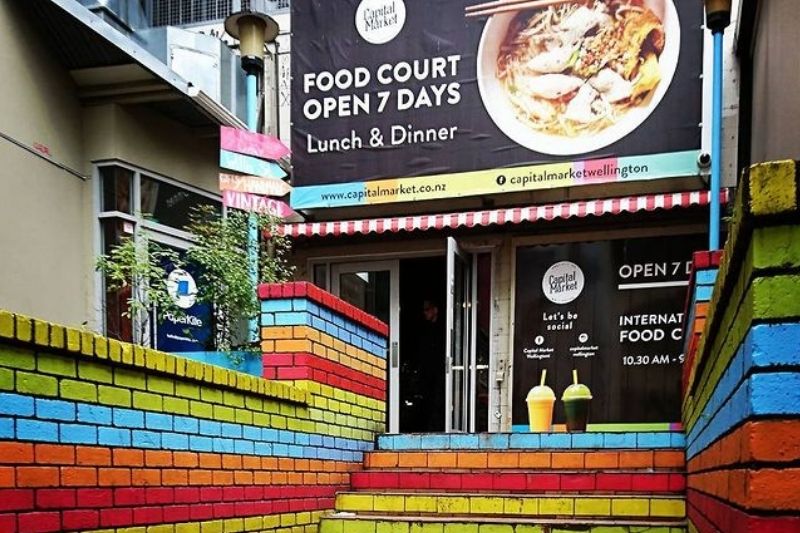 Capital Market in Wellington. Image credit: @lisanicomatsu
If you were wondering what to do in Wellington on a rainy day, this inner-city food market has all you need and more! Being all undercover, Capital Market in Wellington is the perfect place to grab some lunch or dinner at one of the food stalls while it pours outside.
At this colourfull food market, you can find a variety of cuisines at a very affordable price from Asian specialties to fast food. There is even a bar on site in case you needed to kill some time until the sun comes back! Located on Willis Street, Capital Market is open every day from 10:30am to 9pm.
2. Free Things to Do in Wellington
Visit the New Zealand Parliament
New Zealand's Parliament buildings, Wellington. Image credit: Getty Images.
Wellington being the capital of New Zealand, visiting its Parliament is a great way to learn more about Aotearoa's political system and processes. It's also an ideal place to visit on a rainy day and one of the best free things to do in Wellington, with daily tours organised by the New Zealand Parliament.
You will be able to learn about the unique architecture of the Parliament building and its earthquake-proof structure, as well as how democracy works in New Zealand. You will also be allowed to check out the Parliamentary Collection of artworks. Just note that phones are not allowed but can be kept in a locker for the duration of the tour. The free Parliament tour takes place every day, on the hour between 10am and 4pm.
Explore Wellington City Gallery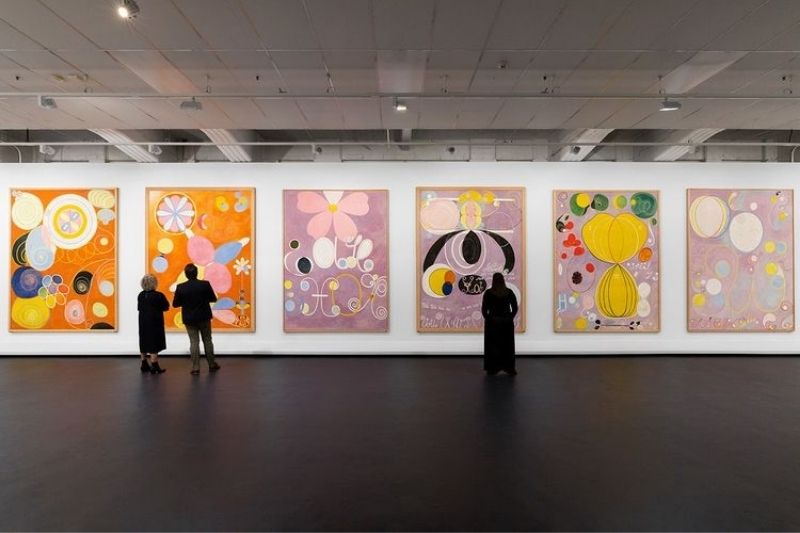 Hilma af Klint: The Secret Paintings, City Gallery Wellington, 2021. Photo: Cheska Brown.
Wellington is well known for its street art. However, if you're an art lover visiting the city on a rainy day, it's probably best to go check out the City Gallery instead! Located in the heart of Wellington, the City Gallery is one of the top rainy day activities in Wellington and displays local contemporary art as well as the work of international artists.
Not only is it a great indoor activity to do in Wellington, but admission is also free and so is the access to the exhibitions unless otherwise stated. You might ask
when is the best time to travel to Wellington
? Well, one thing is for sure is that the Wellington City Gallery is not to be missed!
3. Indoor Activities in Wellington
Play board games at Counter Culture Café and Bar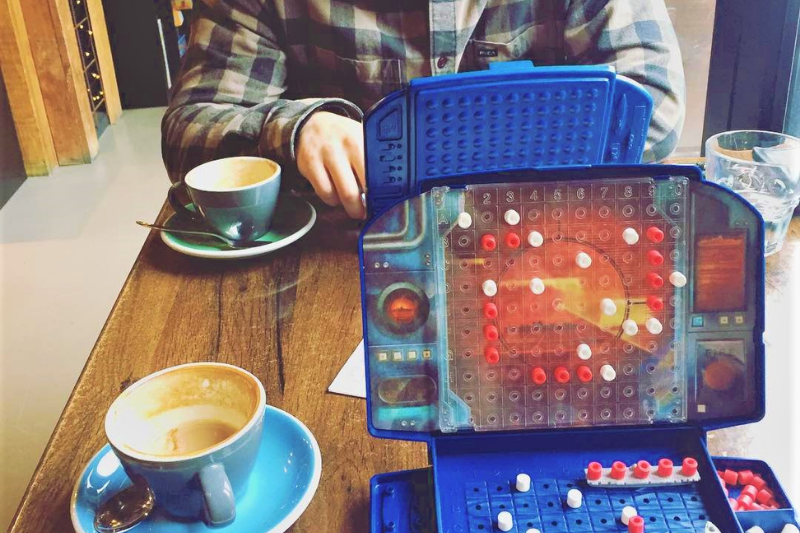 Coffee and board game at Counter Culture Café and Bar. Image credit: @racheltilghman
Rainy days call for board game fun and coffee! This charming café is a great spot in Wellington to spend the day doing exactly that in a relaxing and comfy atmosphere. With over 900 games to choose from (!!) you won't get board (pun intended) at Counter Culture Café and Bar! The friendly staff who happen to also be board games connoisseurs will be there to assist you with any questions you may have.
They have games for the whole family with game passes for 3 hours coming at $5 with any food or beverage purchase and $2.50 for children aged 12 or under. It's a great alternative to an indoor playground for the kids in case you're planning a
Wellington Holiday
, if you ask us! Counter Culture is open every day from midday until late in the evening, however, we recommend booking in advance as they are very popular.
Experience Weta Cave & Weta Workshop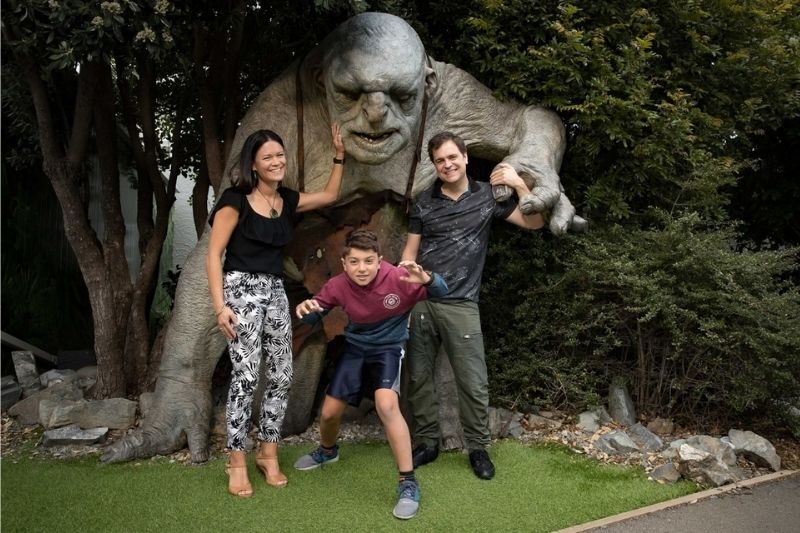 Troll sculpture at Weta Workshop. Image credit: WellingtonNZ
Weta Cave is a great spot to spend a rainy day and one of the most unique things to do in Wellington. Located in the Miramar Peninsula, also called "Wellywood" by locals, Weta is New Zealand's filmmaking hub and only a short drive away from Wellington's city centre. The company is internationally famous for having worked on some of the most popular films in history such as The Lord of the Rings, Avatar, and The Avengers. Weta combines the latest technology with handcraft artistry to create props, costumes, and special effects for Oscar-winning films and TV shows. Access to the Weta Cave's mini-museum is free and includes a documentary viewing.

However, if you are a true fan of sci-fi or a cinematography enthusiast, don't miss the opportunity to jump on one of the Weta Workshop tours where the magic truly comes to life! Make sure you talk to us to pre-book this tour so you don't miss out. You will learn about sword-making, 3D printing, sculpting and you will also be able to see the real props and costumes used in some of the world's best fantasy movies. The Weta Cave is open Monday to Friday 9am to 3pm and 9am to 5pm on the weekend.
Do the Wellington Chocolate Factory tour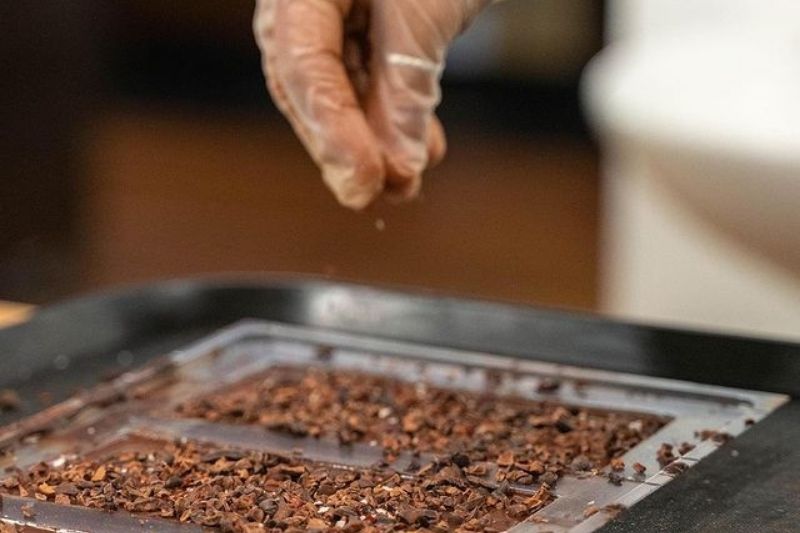 Wellington Chocolate Factory. Image credit: @wellingtonchocolatefactory
If you're a chocolate lover and looking for cool things to do in Wellington on a rainy Saturday, this is it! Take a tour of the Wellington Chocolate Factory and get your taste buds dancing while it rains outside. The award-winning company makes the highest quality, organic, ethically sourced and traded chocolate in New Zealand.
Public tours of the factory run 3 times a day on Saturdays and private tours are also available by booking beforehand. There you will learn all about chocolate, from the importance of ethically sourced cocoa to its journey from a simple bean to a delicious bar. Of course, a tasting is included, and you will even get the opportunity to make your own chocolate bars! Well, if that isn't
how to spend a perfect day in Wellington
...
Other Travel Articles You Might Like...