Wed, 10/09/2014 - 2:11pm
There aren't many of us that would pass up a white sandy beach and crystal clear, warm waters year-round. When the winter blues are getting you down, it's time to get away on a beach escape!
Whatever your budget or preferences, there's a sandy paradise to suit you. Check out 5 of our favourite beach holiday destinations below, and let us know if you agree!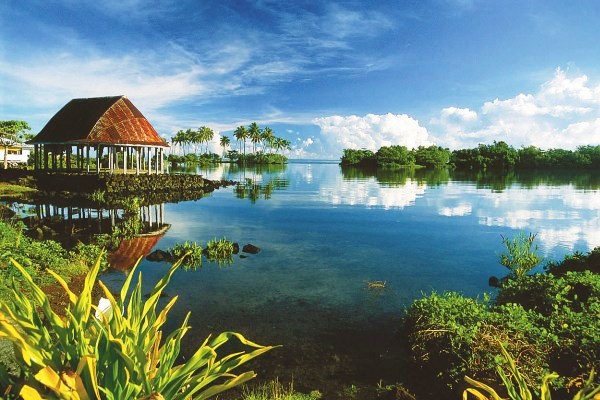 Only a few hours from New Zealand, this close-to-home island in the South Pacific is always a winner. A prime surfing destination, Samoa offers quality waves and stunning reef breaks for those with an aptitude for boarding, thanks to the tropical trade winds that lap the coastline.
You'll have no trouble finding things to do in Samoa. For something more subdued, visit Savai'i's Satoalepai wetlands sanctuary, where you can swim with green turtles. Consider joining one of the guided Samoa tours, where locals will reveal some of the best kept secret on the islands. Venture into the interior of Savai'i to see the legacy of long-term volcanic activity in the form of cones and lava fields, as well as cultivated farmlands and lush rainforest's – the summit of the Matavanu Crater in Safotu village reveals unparalleled views of Savai'i below.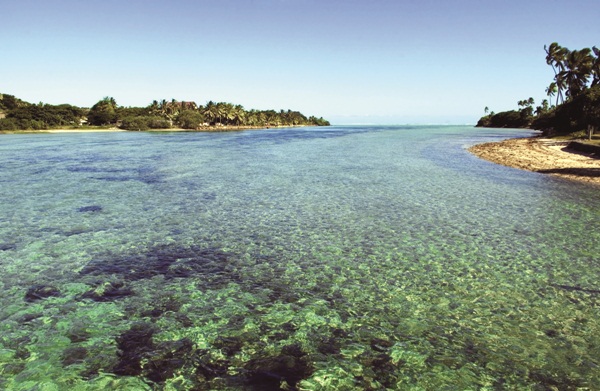 A great sweep of reefs, sand and forest in the South Pacific, Fiji is a cluster of more than 300 islands. Only about one third of these volcanic remnants are inhabited though, leaving miles of unexplored paradise. Fiji serves up a variety of things to do, most of which make this a water-lovers' haven.
Surfers can head to the Mamanuca islands for waves and you could also jet boat up the Sigatoka River on Viti Levu, tour a Fijian village and try the famous local drink, kava. The Yasawa and Turtle Islands are cited as having some of the best beaches in the country. When you take advantage of a cheap flight to Fiji and start to explore this part of the South Pacific, you'll get an introduction to 'Fiji time'. Things happen, when they happen. Why rush? You're surrounded by beautiful scenery, friendly locals and tropical waters. Relax. Enjoy it.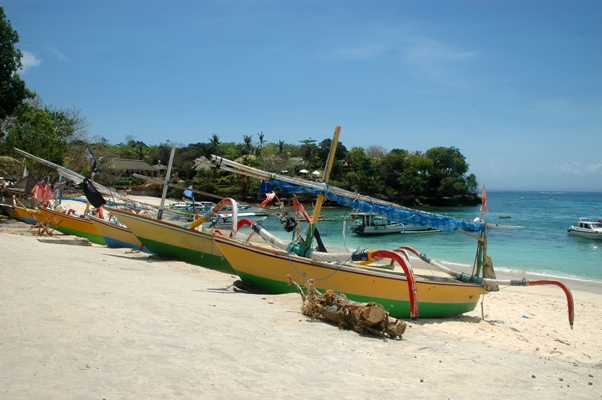 If you're looking for a beach holiday that is a little further from home, why not try one of Kiwi travellers' favourite Asian destinations – Bali. Fringed by a combination of white and black sand beaches and boasting a lush green interior, Bali is blessed with stunning natural beauty. And because of Bali's small size it's an easy destination to explore through a day tour.
Adventure opportunities include elephant riding and bike rides through local villages and rice fields. Shopping for authentic local handicraft is popular in Ubud, the town renowned as the place to purchase traditional Balinese crafts as mementos or gifts. Or simply relax on some of the many idyllic beaches Bali offers. If you're looking for a beach to swim in, we recommend Tanjung Benoa and Kuta.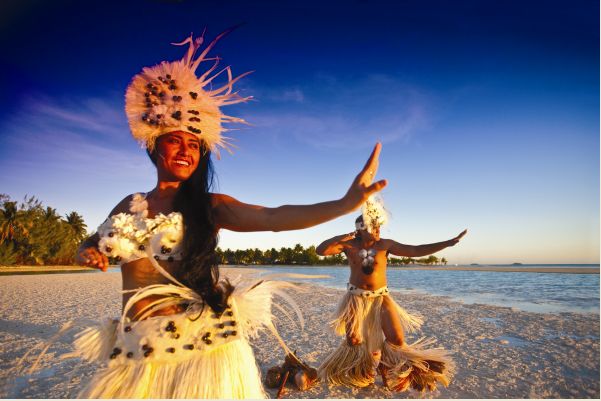 The Cook Islands is an island paradise in the South Pacific, encompassing 15 unique and equally beautiful islands. With as much space as Western Europe, but only 15,000 residents, the Cook Islands gives you that rare and wonderful feeling of being distanced from the world.
Whether you're someone who likes to keep an itinerary or a free spirit who wants to throw away all plans, you won't be disappointed by this diverse country. For a great introduction to the country, start off with a tour through Rarotonga's undeveloped mountains. Then head out onto the water with a lagoon cruise, snorkelling or scuba diving tour, or a whale watching boat tour. Take advantage of your newly acquired knowledge of the area by hiring a scooter to explore the back roads of the Cook Islands, here you can meet locals and taste traditional South Pacific cuisine such as Mahi Mahi and Wahoo sourced straight off fishing boats.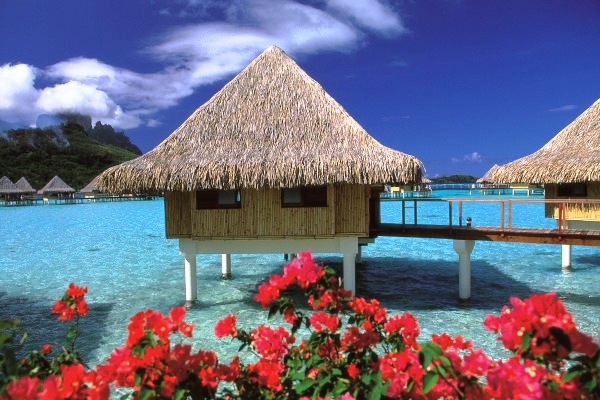 For those with a taste for luxury, Tahiti offers a lavish French Polynesian escape unlike any other. Get ready to be dazzled with crystalline clear waters, perfect sandy beaches and a friendly local vibe.
Discover the most luxurious Tahiti resorts on Bora Bora, including stunning over-water bungalows. Consider booking an all-inclusive Tahiti holiday package, so you can enjoy the exquisite natural surrounds, facilities, fine dining and leave all your worries behind. Outside of the capital, Papeete, you will find a multitude of land activities to sink your teeth into. These can include hiking, horse riding, golf and 4-wheel drive safaris, flying lessons, helicopter tours and water-based activities such as snorkelling, scuba diving, kayaking and sailing. Boredom is simply not an option here.
Interested in a South Pacific or Asia beach holiday? Contact a Flight Centre travel expert  today - 130 stores nationwide. Phone 0800 24 35 44.
Other Travel Articles You Might Like...